The title might be ironic, but Warwick Thornton's new film is a heartfelt exploration of beauty and brutality
One could fairly say that the title of this tough, disturbing based-on-real-life Australian drama is at best ironic and at worst a downright, unconscionable lie. Set in the same parched, fly-infested wasteland as The Proposition, Warwick Thornton's film follows the causes and after-effects of the bloody shooting of a white farmer by an Aborigine worker on a remote cattle station in the 1920s.
Sam (Hamilton Morris) is a taciturn farmhand, thought of locally as bit of a trouble-maker. After a violent and drunken furore with a troubled, racist war-veteran he shambles off into the pitiless Outback with his gentle wife – knowing that capture means almost certain death in a world where natives are treated as something less than farm animals. In hot pursuit are a posse including Fred (Sam Neill),Sam's friend and a man of God, and Sergeant Fletcher (Bryan Brown), a ruthless man of the law looking to bring Sam to justice.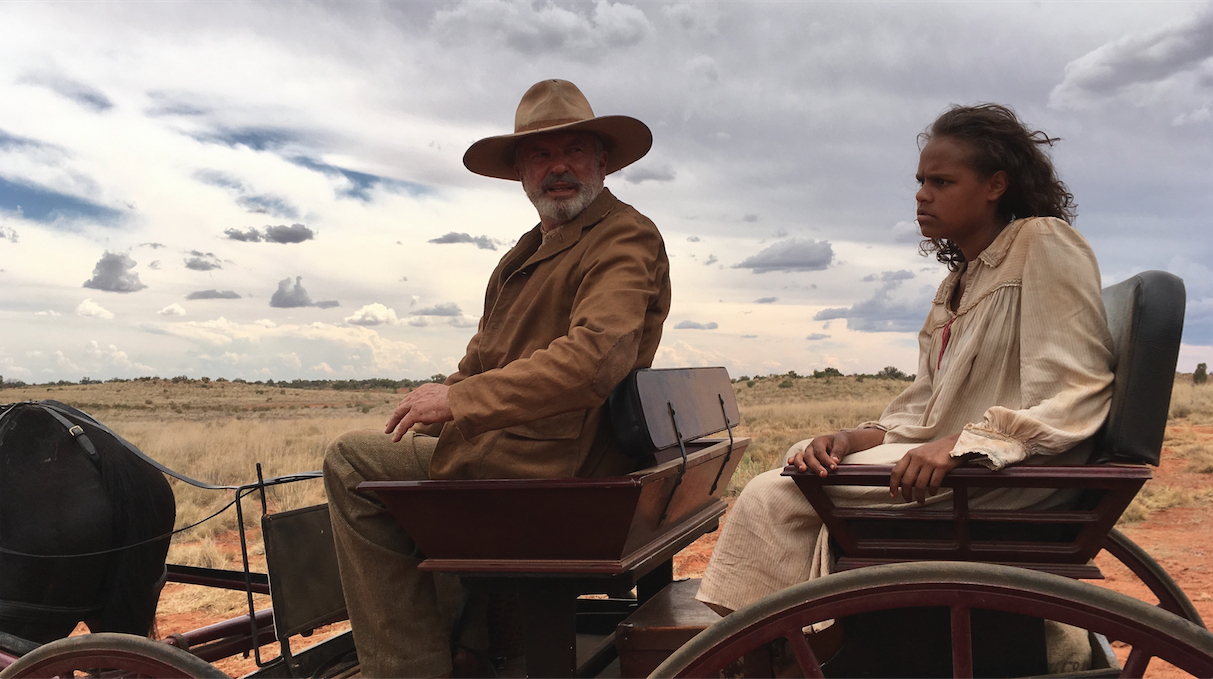 Sweet Country reveals a bleak, brutal world: humming with anger, fear and racism, and balanced on a knife-edge between civilisation and savagery. Sam's journey – metaphorical and physical – is one of hardship and strangeness. Stuck in a limbo between life and death, human and animal, he is a haunting and haunted presence. Not accepted by the white settlers, he's also 'other' to the half-naked bushmen who trouble the frayed edges of his world. He's running, but there's nowhere to go, and when his wife reveals she's "in the family way" even the tiny options they have dramatically narrow.
Equally fascinating are the journeys of the whitefellas trying to create a home out of the sand and salt. Idealistic and, in their own ways, ill-equipped for the world they inhabit, their ideals and beliefs are increasingly put to the test as this tough tale plays itself out. It's fantastic to see Sam Neill and Bryan Brown playing together, two elder statesmen of Australian acting whose grizzled masculinity and weary gravitas speak to an aggressive but bruised desire to control a fierce land and its unknowable peoples. But it's Hamilton Morris, a neophyte actor from deepest Australia, who is Sweet Country's MVP, delivering a unforgettable and heart-breaking performance that melds strength, pain and a sense of sad inevitability. He is rightly gifted one of the film's most surprising and emotive scenes.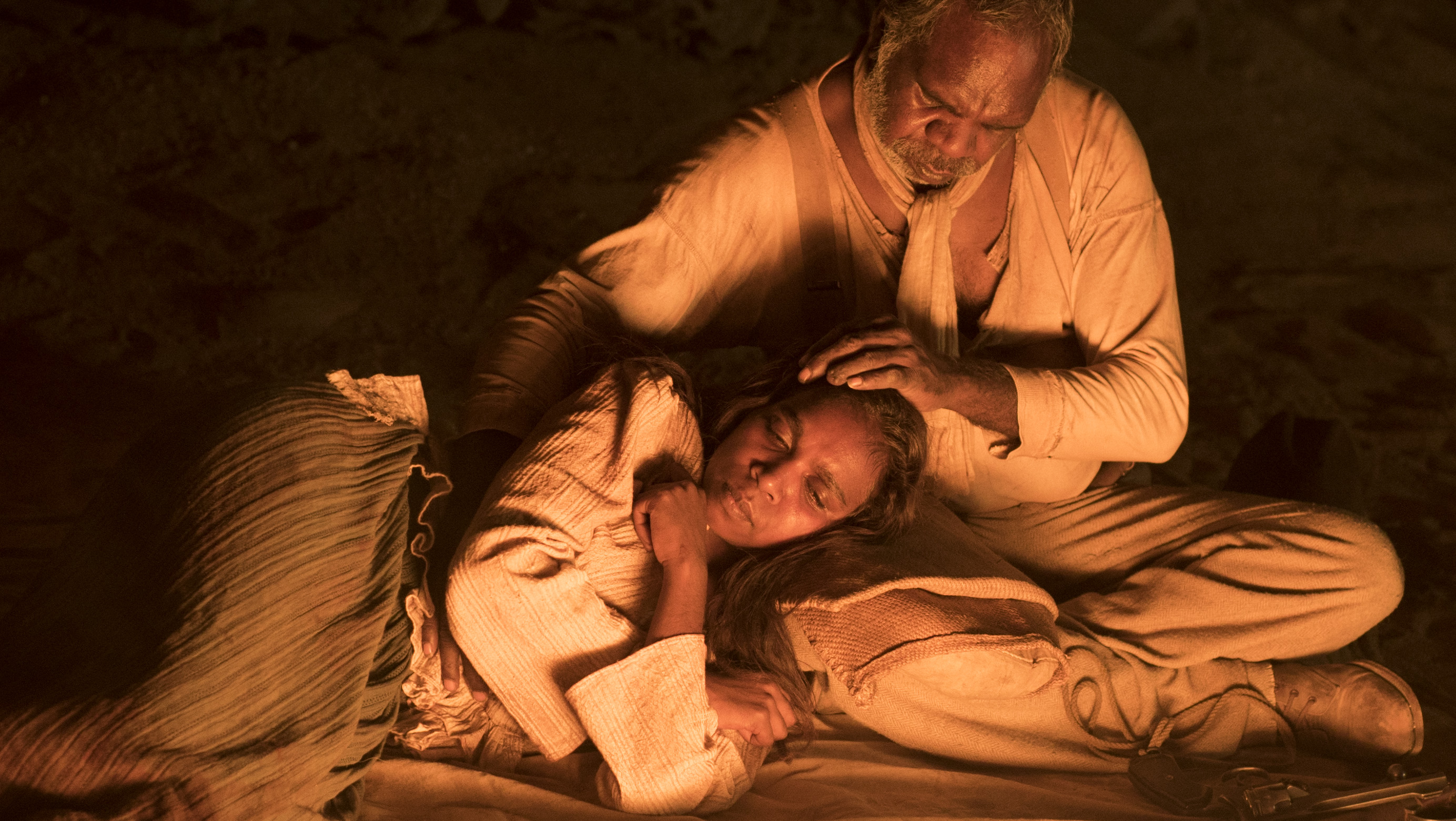 Hamilton Morris as Sam and Natassia Gorey-Furber as Lizzie
Warwick Thornton, who has delved into the Aboriginal experience before in 2009's stunning Samson and Delilah, presents a convincingly threatening world where sudden death is a scorpion sting or anonymous rifle shot away, and where justice is joke to people living on the absolute edge of humanity. He scatters future echoes of tragedies to come throughout the film – glimpses of blood, sorrow and fire – which can confuse the narrative but also make the outcomes as grimly inevitable for the viewer as they must have felt to the people involved.
Sweet Country is a beautiful, hypnotic and quietly furious film; quite literally, when the sun-blasted landscapes stretch out into infinity with no music or sound to leaven their strange melancholy. While its deliberate pacing and tight-lipped lead character might frustrate the fidgety, this is an enormously impressive howl of horror, and a worthy addition to the ranks of great Australian cinema. And, with its hopeful yet exhausting ending, the film leaves us with a wry moment every bit as ironic as its title.
Sweet Country opens on 9th March.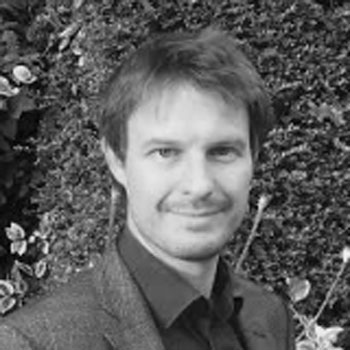 GREG TAYLOR
Film Editor
Greg spends a socially-unacceptable amount of time in darkened rooms with strangers waiting for the next film that excites him as much as "Jurassic Park" did when he was 12. As well as reading too many books, watching too many strange and unusual films and listening to loud and obnoxious music he found time to advise two Mayors of London and a host of MPs, helping to change legislation and give more power to people and neighbourhoods. If he's not writing, watching, listening or reading, Greg is almost certainly planning his next trip overseas – all recommendations greatly received.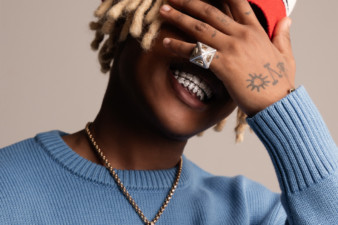 The artist talks tattoos, African history, inspirations and life goals.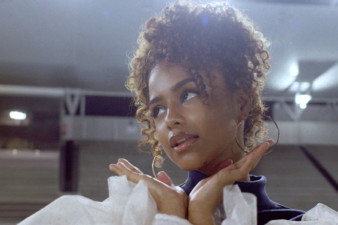 She's been called the continent's Ariana Grande, but she's keen to make her own mark.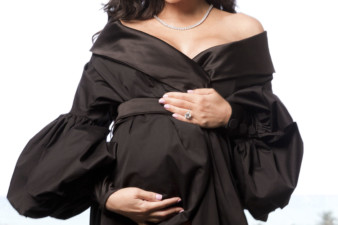 The Queen of Reggaeton Talks Bringing Female Empowerment to a Male-Dominated Genre