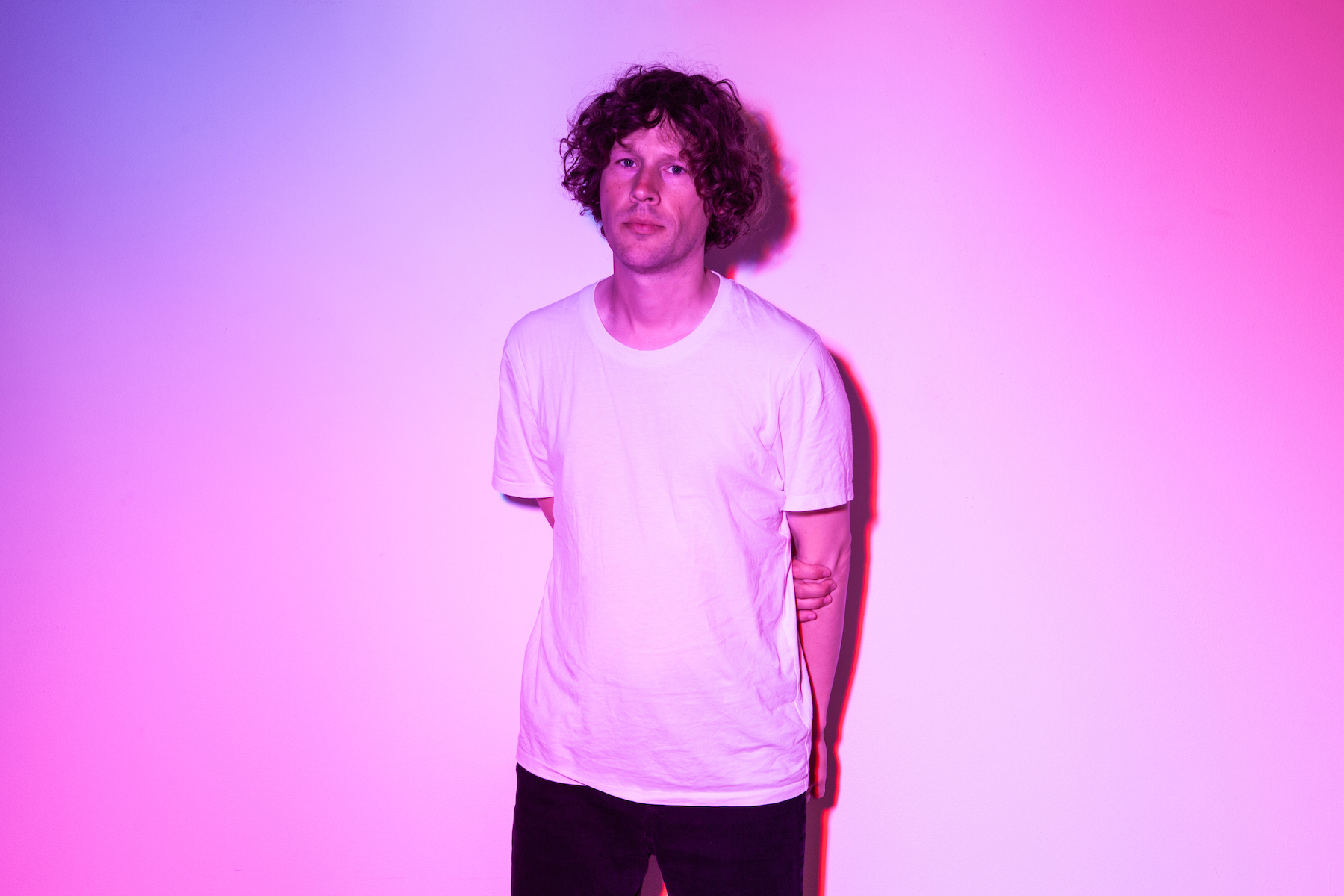 God is a Producer: Model Man Breaks Free To Release Self-Titled Debut Album
PHOENIX caught up with ex-Mormon musician Mark Brandon AKA Model Man to talk about music as a pure form of expression.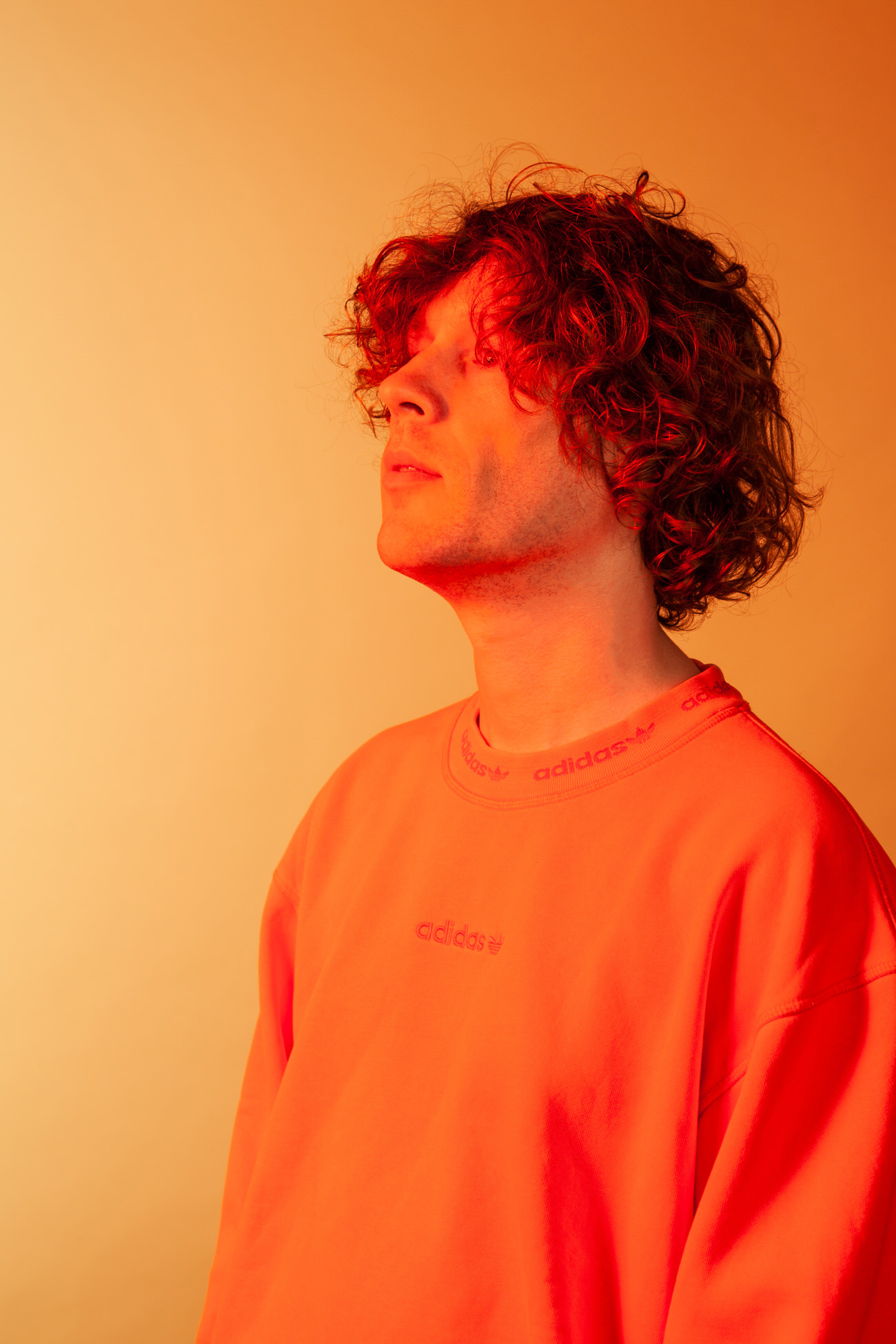 Raised on the sounds of Beethoven and Bach by his pianist mother, lion-maned producer Mark Brandon from Chelmsford in Essex formed artist project Model Man four years ago as a "side-passion". He admits, "I never thought about it [as] a career. I was always quite happy teaching the piano to little kids in school."
Even though he still doesn't see producing music as a form of "labour", the project has since caught the imagination of the industry, validated by a contract with label Mahogany Recordings, airtime on BBC Radio 1, album collaborations with neo-soul vocalists such as Hamzaa, Rationale, and Arctic Lake, and a loyal fan base that flew from afar to attend his post-lockdown live shows. 
Model Man's eponymous twelve-track debut album, out now, is a symbiosis of classical piano and up-tempo electronica. It was new territory for the artist, and Brandon felt torn in the early stages of the album: "I never figured that those two worlds could coexist. It was always you're either into classical music or you're into electronic music." 
He embraced both sides with the revelation, "as soon as you have a clear vision of what you want to do, it feels like everything falls into place." The result is a conceptual album that welcomes the listener on a journey through Brandon's life. It opens with Emoclew, a stripped back piano composition in homage to his Mormon upbringing. Next up, Don't Cry which layers Brandon's minimal piano melodies with a warped sample of the Emotions's track Best of My Love, vocals by Hamzaa and broken beat. Sweet Surrender is a commercial (in the best possible way), club friendly dance hit. Esc (Holding Back) featuring the brilliant vocalist Rationale is equal parts euphoric and nostalgic. Trappist gives the album breathing space with low-fi ambience, onto Wait Till Tonight, the most experimental, a jazz-techno infusion. The penultimate track Clarity is uplifting and spiritual in its message, with the refrain, "soon it will be a brighter day". The album closes with Impromptu No.1 which is allowed to run to over ten minutes long. 
Brandon reflects on his childhood as a Mormon. "Growing up, I quite enjoyed it. I liked to think about the existence of a potential god or an afterlife." With youth activities and church visits up to four days a week, Brandon and his siblings were engulfed in a community built on tradition and worship that no doubt sparked "a sense of belonging". It wasn't until coming in contact with the world of rave culture and DJ-ing peers, however, when doubts started to form. "There were things that, as I got older, didn't align with my inner moral compass." The damnation of same-sex love by the Mormon belief system, for instance.
 There were things that, as I got older, didn't align with my inner moral compass
With passing time, church visits became an exception rather than norm until they eventually fell entirely into oblivion. Although supported by his family, Brandon nonetheless dealt with an unspoken element of disappointment over choosing a path that wasn't destined for him in the eyes of the Mormon community. "There was this whole thing of, I should be married by now [with] a big family. That's where the name 'Model Man' came from." Abandoning the pressure set by society and instead embracing the many different sides of masculinity, Brandon champions a new model of a man by simply being his "own self."  
When it does come to developing tracks, his focus stays exactly there, on his inner workings. Whether the beginnings are taken from random recordings on the tube ("there are always people having these massively loud conversations about mundane things") or self-soothing melodies to ease the fear of flying on a turbulent flight for track Don't Cry (a fear he has since overcome), Brandon likes to keep the process "quite insular". "You're just in your own head and want the stars to align, your creative ideas to come out and take form in some way. I'm not thinking about anything other than tapping into that energy." The vast majority of his musical output finds its beginnings with the upright piano Brandon improvises on for an hour every morning.  Improvisations take turns with sheet music by the big classical composers sitting on the piano; at the time of our chat, those were preludes by Scarlatti and Bach. 
His multi-dimensional tracks display an originality that stems from bold creativity as well as a trial-and-error approach to patching together melodies and samples taken from his collaborators. The latter holds a particular importance in elevating a sound. "Sampling is just a[n] interesting way of bringing something into your world that is alien and that becomes something you have to react to." With an abundance of options and elements at his disposal, focus becomes ever-more crucial to a well-rounded final product: "It's about trying to limit the ideas, because otherwise I find myself going down a rabbit hole of just too many concepts. It [becomes] simple – as opposed to constantly searching."
It's about trying to limit the ideas, because otherwise I find myself going down a rabbit hole of just too many concepts.
Brandon however classifies himself as a hopeless perfectionist. Especially when collaborating with fellow musicians, expectations toward an outcome can be quite daunting and, in his opinion, potentially a "problem for [creating] art." So, he tries to steer clear of pressuring commissions, yet admiring artists able to perform on a time crunch: "It blows my mind! I'm just not cut from that cloth; I come from a place of experimentation." This is also why he prefers to become friends with his collaborators before inviting them to the studio: "Collaboration is the best when there's no expectation." With Arctic Lake's Emma Foster, he "talked for ages on the phone" until they finally recorded the fifth track on his album 'Hurt'. The same way Brandon's tunes flow effortlessly from beat to beat, he likes to see his work more as "a moment in time that existed".
The album is grounded in emotion. Between the "haunting", melancholic feelings of lockdown, when most of the album was conceived, to a Saturday night with friends that turned into a four-hour studio session and eventually the track Sweet Surrender, Brandon explains, how he channels his feelings, "I had an old organ in my bedroom [when I was young]. I remember playing it, putting on sombre beats, and to me those are just happy memories! To me, music should be pure expressiveness. You shouldn't overthink it." His plans for the future include travelling abroad, expanding on the 'Impromptu' series and more productions. "I'm excited to make more music. I don't want to take a big break." 
Music should be pure expressiveness; you shouldn't overthink it.
The record has an underlying spiritual edge, an encouragement to "surrender yourself to what can happen in the moment. Because sometimes it's easy to be self-conscious, but it's not easy to let your inhibitions go." Abandoning the pressure set by society and instead embracing the many different sides of masculinity, Brandon champions a new model of a man by simply being his "own self."
The live shows where Brandon partners with musicians Tommy Galbally on bass and keys and Andy Grant on drums are not to be missed and while the next one in March in Hackney is sold out (join the waiting list here), keep an eye out for upcoming summer dates via the social follows below.