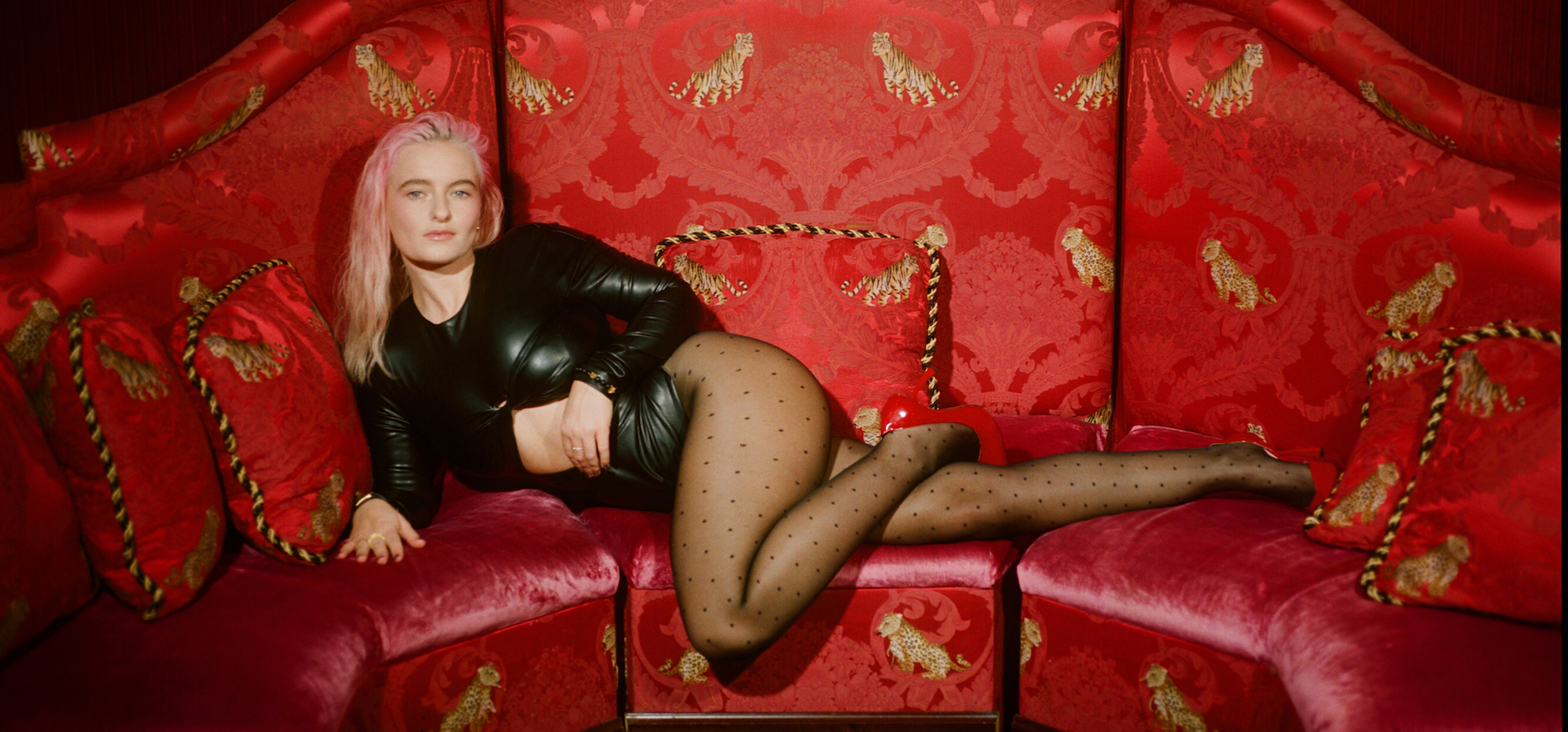 Meet Grace Chatto, the cellist, vocalist and songwriter from GRAMMY award-winning dance act Clean Bandit
The euphoric new track 'Everything But You' is about to impact your radio.
'Post-genre' is a term that is bandied around a lot at record labels in 2022, but Clean Bandit was one of the first to fuse classical and dance music back in 2013 when they released their first single 'Mozart's House' with rapper Love Ssega. The combination of self-proclaimed "repetitive beats" with irresistible basslines, hard electronic textures and sweeping cello melodies felt fresh then and still does now. 
Their new release 'Everything But You'  featuring Swedish songwriter and producer A7S is euphoric and at the same time dark in its subject matter. "The music always comes first", Chatto explains, softly spoken and deliberate in the way she talks, her pastel pink hair still slicked to the side of her crown from our photoshoot. With 'Everything But You', Chatto explains, "we wanted to make something kind of beautiful and magical", it reminds her of the ocean glittering. The kind of track to play during the sunset slot at Glastonbury, a summer field with a crowd swaying to the music.
"We tend to put less importance on the lyrics" she continues. "Well, not that they're an afterthought, but we like to create as much meaning in the music initially." She says that often she doesn't really know the lyrics to her favourite songs. Words are there in "a kind of percussive way". As such they tend to leave much of the lyrical meaning up to their guest vocalists.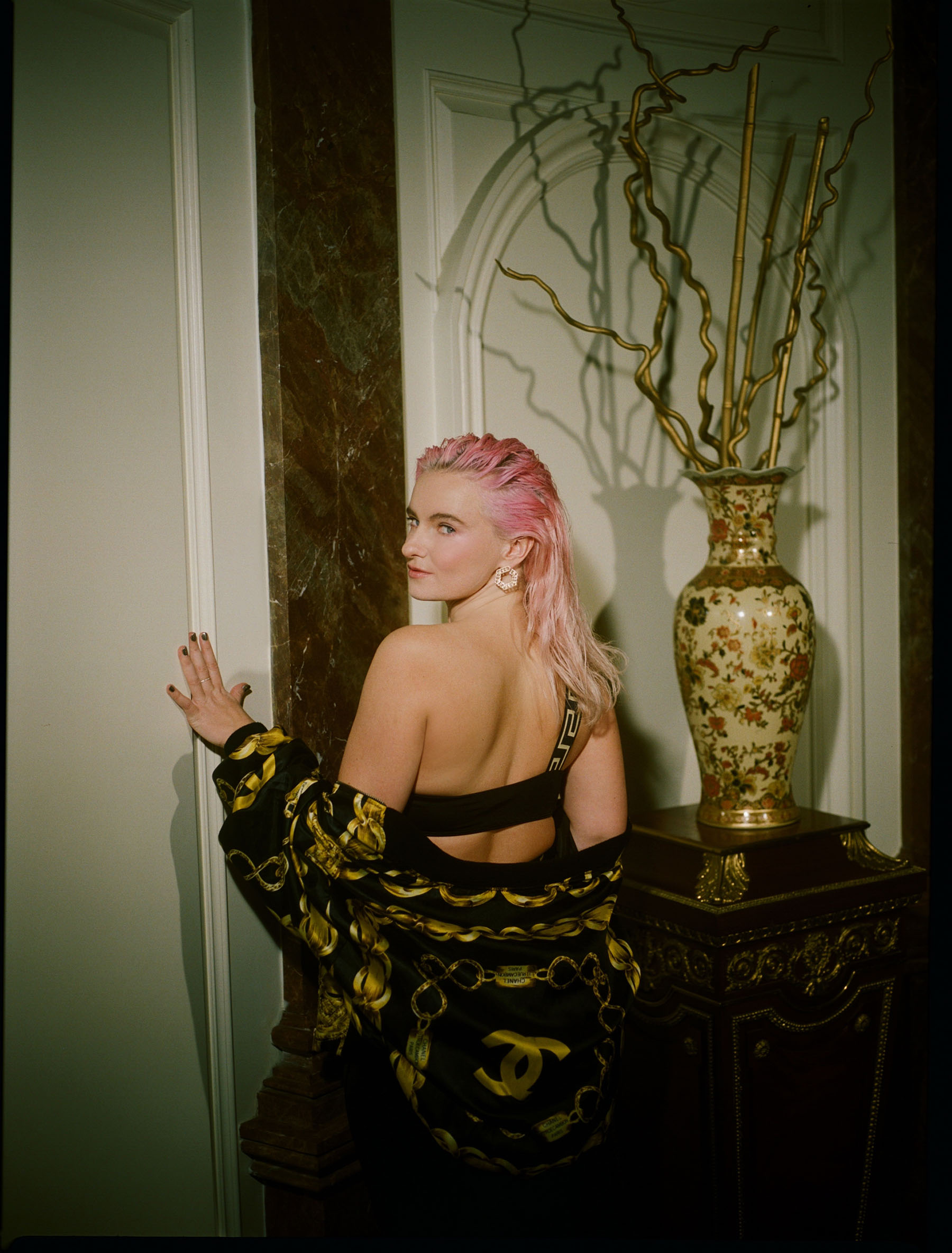 Jacket, CHANEL, VINTAGE ( stylist's own)
The band met while studying at Cambridge University, and comprises the Patterson brothers Jack (producer and multi-instrumentalist), Luke (a drummer/remixer), and Grace Chatto, a classically trained cellist. In between studying Russian she and the brothers ran a club night that saw Joy Orbison and James Blake make early appearances. They are a tight-knit trio, and no family feuds like the Gallagher brothers from Oasis, Chatto laughs. 
It was 2014's track 'Rather Be' featuring Jess Glynne that saw them break through to the mainstream and score their first number-one single. It won a GRAMMY for Best Dance Recording and essentially created a niche for the band as producers and songwriters. Follow up collaborations with major artists were inevitable.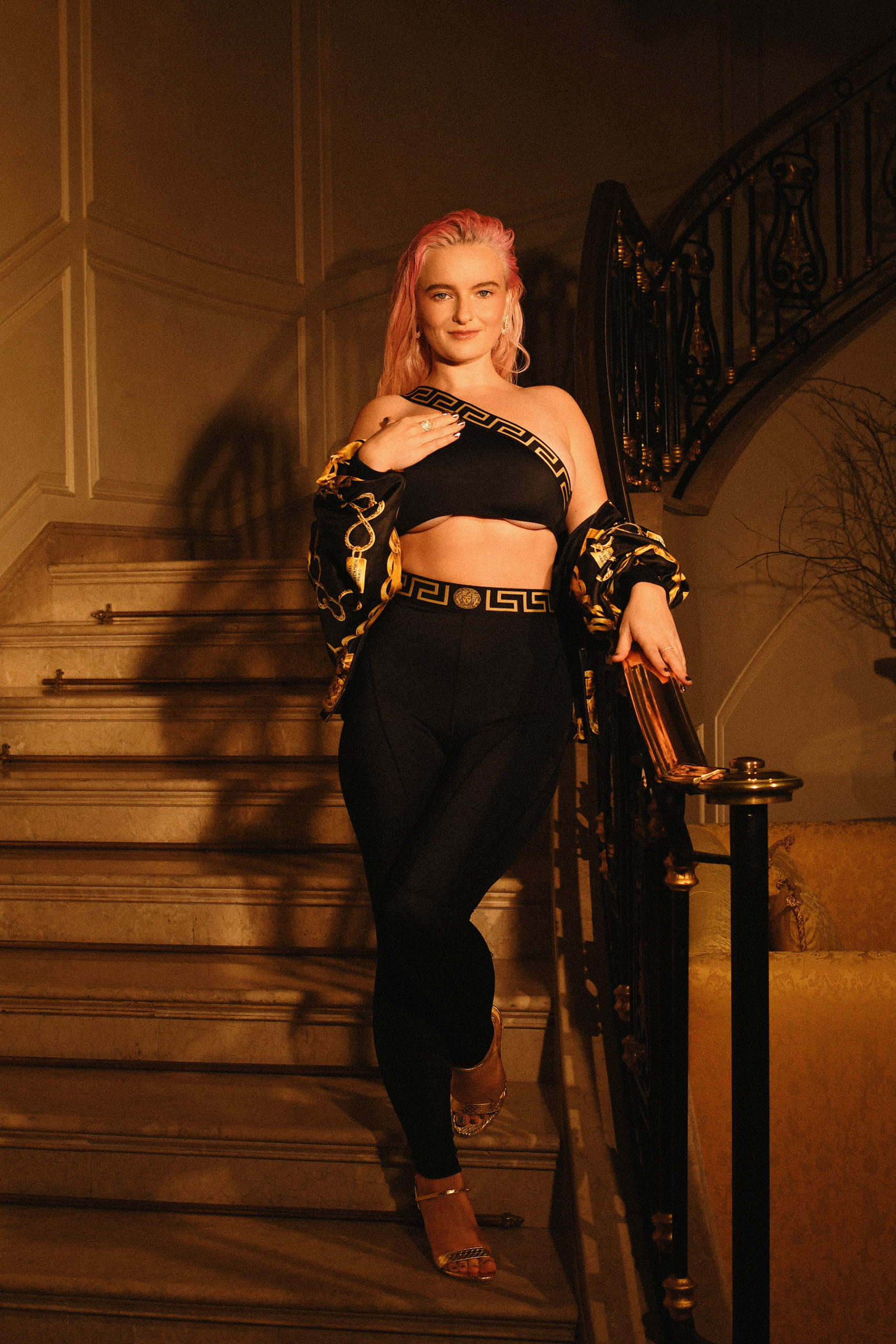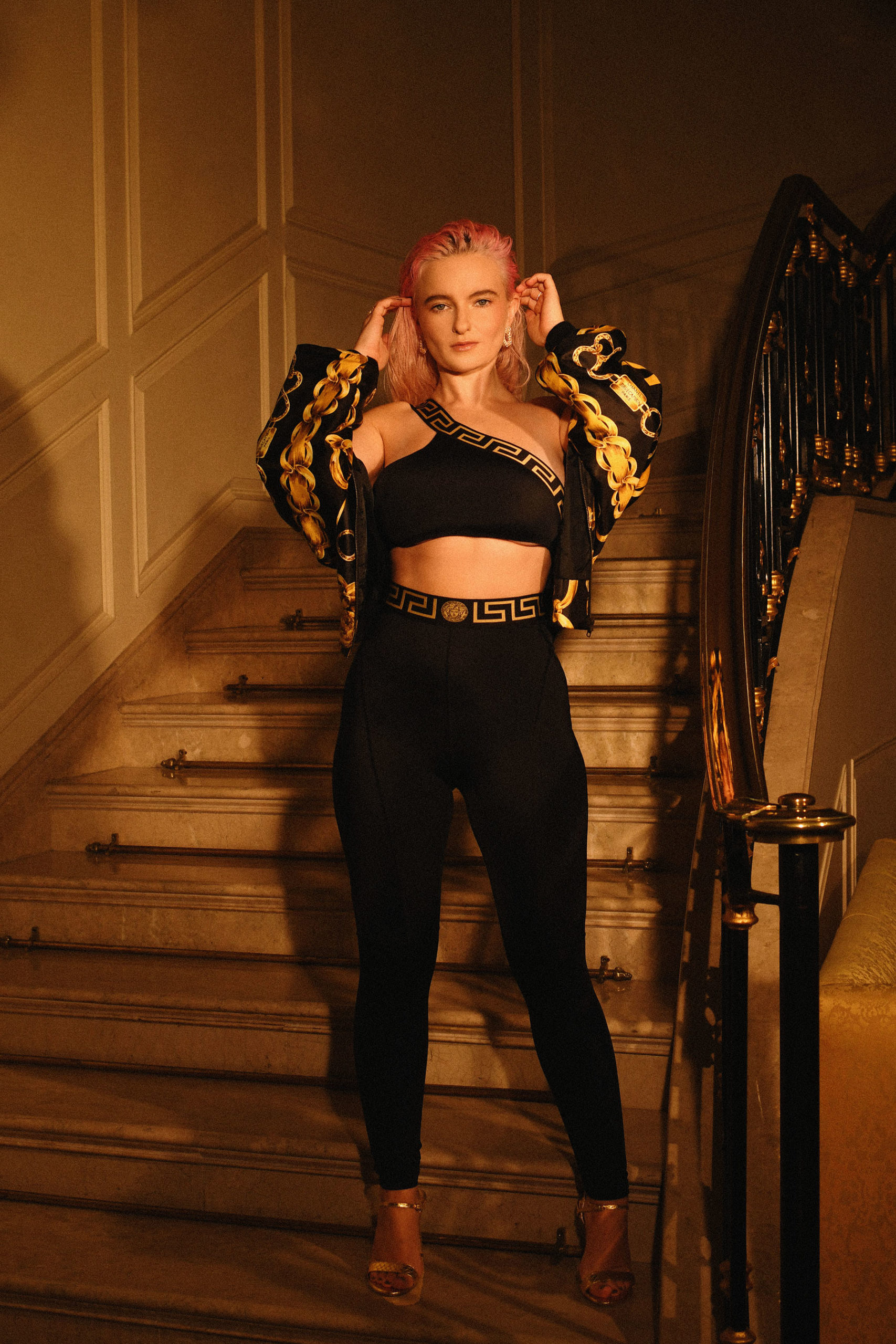 Jacket, CHANEL, VINTAGE ( stylist's own)
Since then the musical direction has veered in the direction of pop, with further number one hits including 2016's dancehall infused 'Rockabye' with Sean Paul and Anne Marie, 2017's 'I Miss You' with Julia Michaels and 2018's 'Solo' with Demi Lovato, which has been remixed at least 9 times by major beatmakers. "I had just gone through quite a difficult breakup and I wanted to make a kind of fun breakup song," Chatto explains. They like to write quickly and instinctively – some songs can be finished in 45 minutes, and as a general rule, if it's not working after a day they scrap it. Chatto says that the recognisable violin hook to 'Rather Be' was written on the QWERTY keyboard of Jack's laptop while they were taking the tube in London. "I thought he was typing an email or something, but then he gave me these headphones and I listened to it. And it's amazing."  
Last year they charted at 13 in the UK Top 20 with 'Drive' featuring Wes Nelson and Topic, an upbeat, four-to-the-floor slice of sun-drenched electronica, which again is arguably better in its remixed form, notably the GXL remix with UK rappers Ayo Beatz, Chip, French The Kid, and Russ Millions. Chatto says this remix felt "special" because of its fusion of Beethoven, a drill beat and grime rappers. She reveals that there is more coming with these artists which are really exciting for her. "That's kind of how we started 12 years ago," she says, admitting they, "somehow kind of forgot about that somewhere in the middle." While their last decade may have scored major hits, it sounds like not every vocalist was taking them in a direction that felt true to their roots.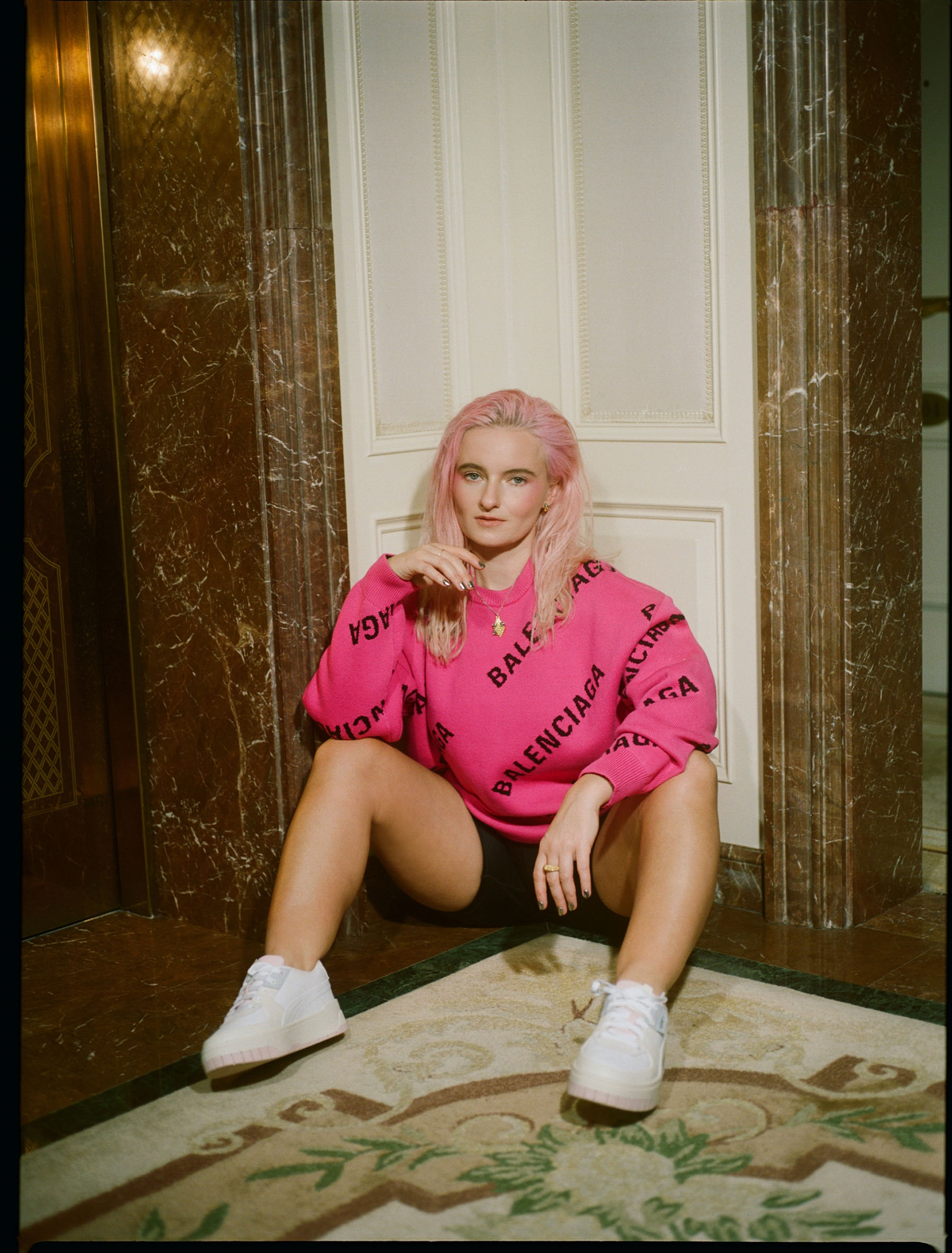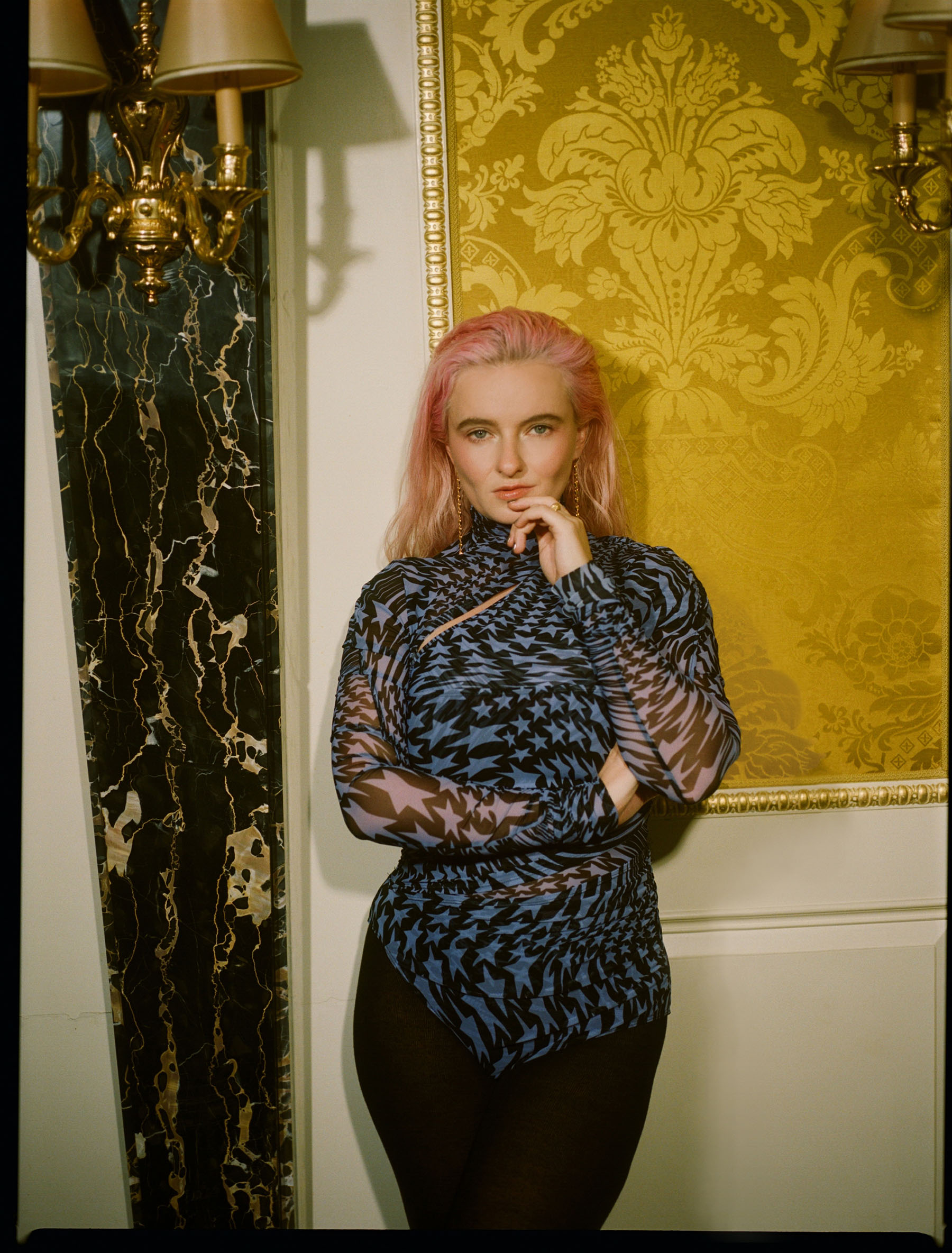 Chatto's is from musical stock: her father is a cello player also and they continue to perform popular covers with an extended group of seven cello playing vocalists under the band name Massive Violins. As a teenager, she trained at the prestigious Royal Academy of Music, where she was equal parts fascinated with the "transcendent" nature of chamber music, and to all extents a wild child. "I was a little bit wild," Chatto reminisces, eyes full of stories, but she won't elaborate further on the record. She does reveal that she can perform fire poi, "again, from the raving, teenage days" when she would go to "psychedelic trance raves" and adds that Jack can breathe fire. 
As an artist, she was recently named as one of the '100 most influential female songwriters and composers in the UK' by PRS for Music (the Performing Right Society that pays royalties to its artists when their work is broadcast, streamers and performed in public). Not that it is always to mesh the sounds of the cello with the rest of the parts. "Normally it's a challenge because the kind of frequency that the cello sits at can compete with the human voice," she says, explaining that the cello sits in the same range. The violin is easier in some ways, easier to use as it sits higher. She's happy with the way the cello worked out on I Miss You, layering four parts on top of each other. She jokes self-deprecatingly that sometimes her role is "redundant".  "I just mean, sometimes it doesn't work to add cello to a song. We have to always be careful not just to add it for the sake of the fact that I like playing it." She smiles. They didn't on 2021's 'Higher', "I regretted that afterwards."
"We always find it a big achievement if we manage to combine unexpected sound worlds that you wouldn't expect. One that might sound like a car crash on paper, but then somehow it works." 
Talking about career highlights, she says "we always find it a big achievement if we manage to combine unexpected sound worlds that you wouldn't expect. One that might sound like a car crash on paper, but then somehow it works. That has always been really fun, mixing classical with dance music and dancehall music." She has an idea that this spectrum of sounds might be incorporated into a live show: "It would be great to do, like, special concerts where we start with a chamber, like a string quartet and then gradually bring in drums and end up in a rave." 
"I think I'm a person of extremes" she smiles ruefully, even down to the way she likes hot saunas and ice baths. "I guess I just like high-intensity environments", which is just as well as she describes the music industry as a "rollercoaster". One thing is for sure, Clean Bandit still hasn't reached its peak.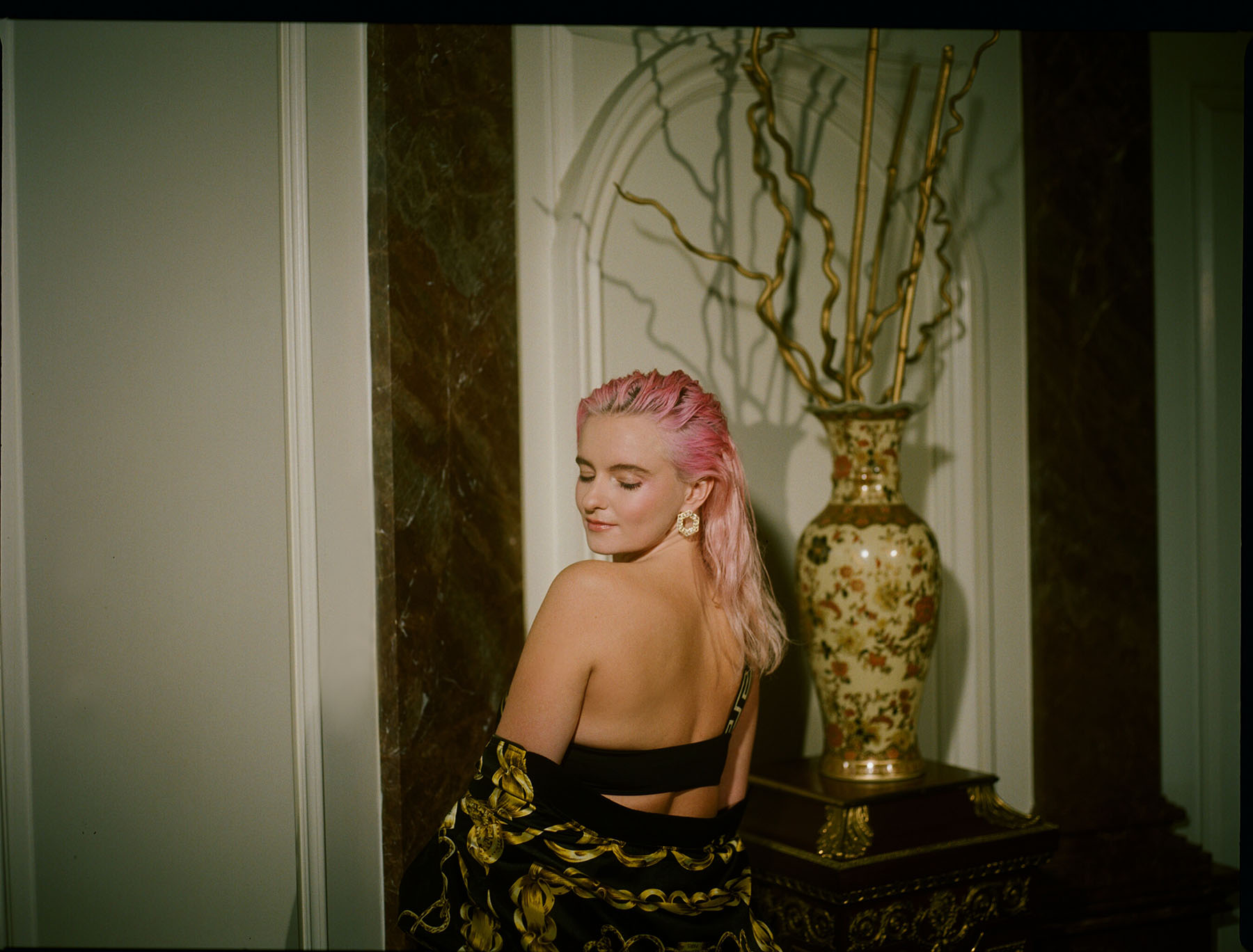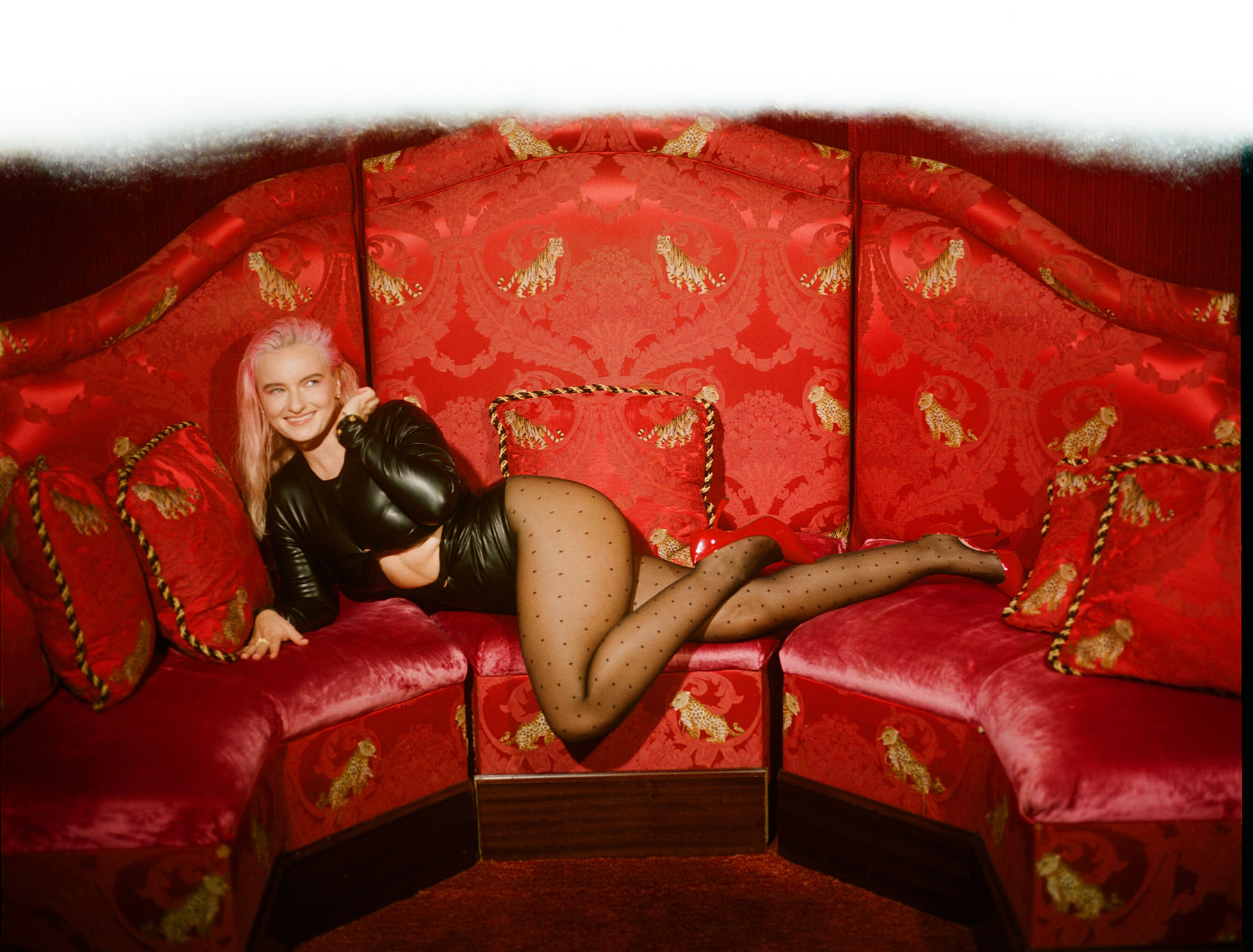 Black leather lock bracelet, HERMES (stylist's own)