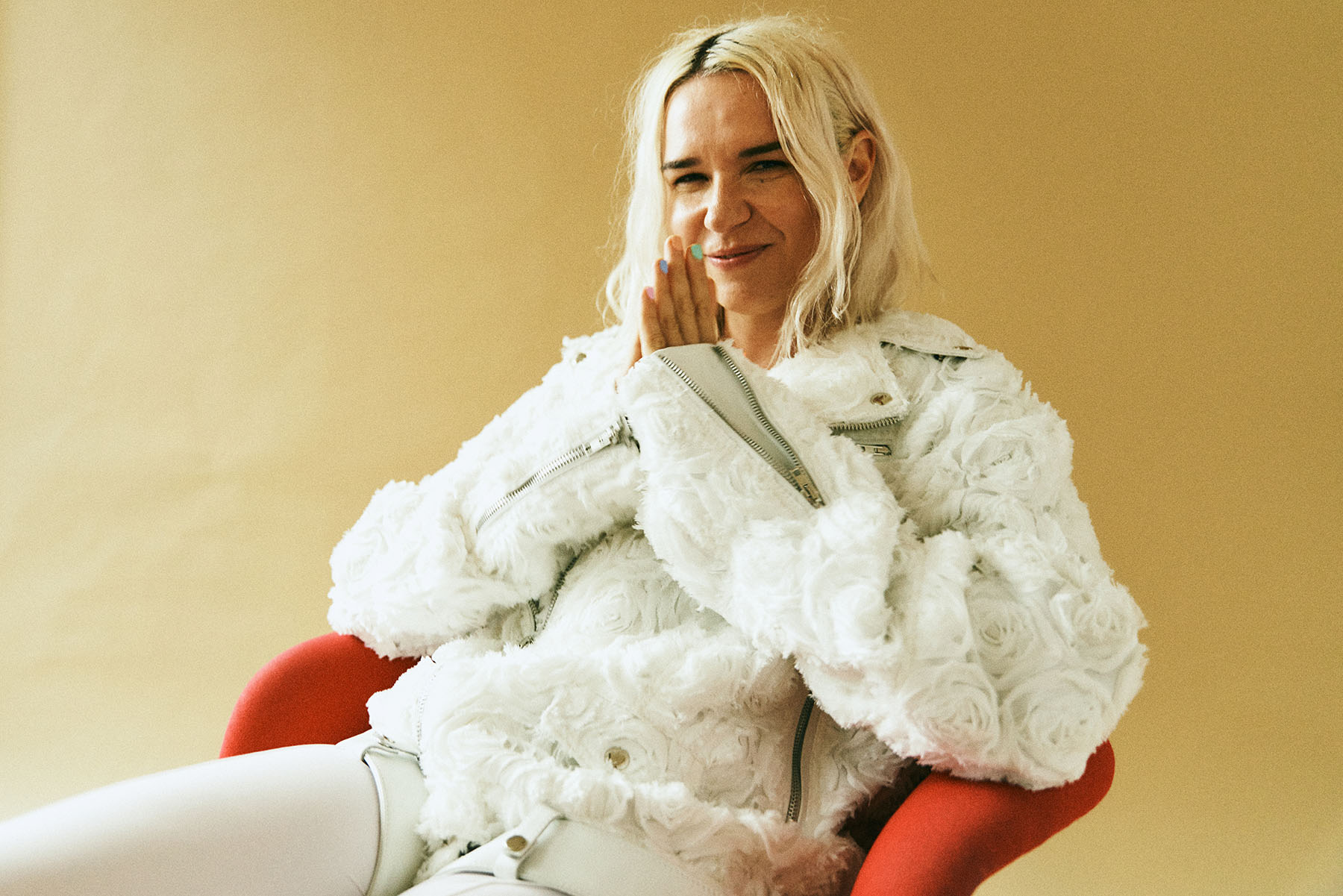 We meet producer, DJ, and vocalist Teneil Throssell, aka HAAi, as she prepares to release her impressive debut album 'Baby, We're Ascending'
Out May 27th on Mute records, the LP spans the rainbow of electronic music from techno, house and hardcore, to drum n bass, and downtempo, pop-leaning electronica.
May 2022 Digital Cover Interview and Album Review
HAAi | 'Baby, We're Ascending'
Australian born East London resident Teneil Throssell aka HAAi ('shark' in old Dutch) feels there's often a pressure with an album for the direction to be "linear" and for each track to lead seamlessly into the next. However, that methodology is simply not in her nature. "I thought, for me, that's not really how my brain works. It's not really how I creatively operate," she explains in her typically high energy, upbeat manner.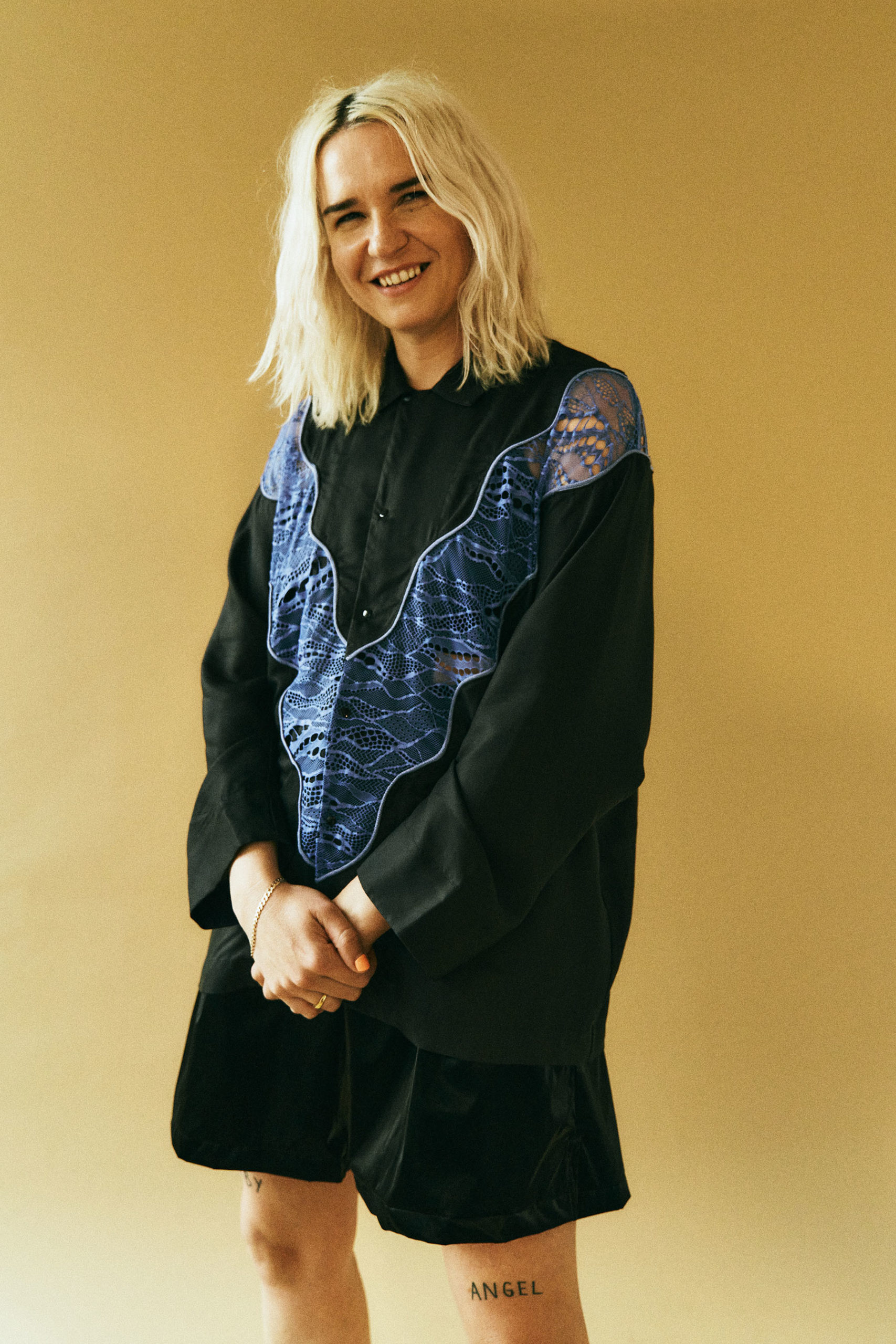 Embracing the Chaos
Instead, she went into the "chaos" of her brain and asked how she could make a series of different tracks that also worked as an LP. Throssell likens it to the feeling you would get watching MTV in the 90s, flicking channels, catching snippets of different shows, maybe first watching cartoons, then interviews with artists. This materialises in the cracks of noise, echoes, and tuning sounds as the listener travels through the record as if stumbling into different tents at a festival. She smiles. "Everything sort of gently works together, but there's still a big element of chaos to it." 
Throssell suspected that her brain has a tendency to jump around more than most people's, and this was confirmed with a recent diagnosis of ADHD. It took the halting effect of the pandemic to bring it to light as under usual circumstances, the fast-paced lifestyle of touring and constant stimulation suited her disposition. When everything stopped she found that she was still bouncing off the walls. It was a welcome diagnosis. "I always had a bit of a feeling to be honest," she says. It allowed her to reflect on situations in a studio or an intimate environment where she "felt like I was kind of jumping out of my skin or, or not really kind of concentrating on everything that was happening." 
The first two tracks, out now, hint at the breadth of the album. The first, Bodies of Water is deliciously low fi, downtempo, dark and introspective. The second, Purple Jelly Disc feat. Obi Franky is glorious seven minutes of hardcore meets acid house meets something pop-inflected and euphoric. Check out the trippy visuals for the official video by The Horrors' Tom Furse.
A new methodology for the artist has been the willingness to let go and collaborate, and names such as Jon Hopkins, Alexis Taylor, Moxie, Obi Franky as well as the spoken word poet and trans-visibility activist Kai-Isaiah Jamal grace the record. Additionally a roster of female and non-binary creatives lend their talents in engineering, mixing and production. 
With the Band
Her journey with music has been a series of fortunate events, although at times it may have not seemed like it. She was "musically curious" as a child, playing with instruments around the house, sometimes her mother's partner's saxophone or her aunt and uncle's organs (the musical kind). When she was around 12 years old her older sister got an acoustic guitar for her birthday which Throssell, being "the one that likes music" felt ripped off about, promptly stole the instrument from her sibling's bedroom and taught herself to play. She has mixed feelings about being self-taught, on the one hand she believes it allows you to be more creative and expressive, on the other "there's this whole world of musical language that you don't really understand." 
A decade ago Throssell was still in a psychedelic indie rock band the 'Dark Bells' with fellow Sydney resident Ash Moss, they moved to London to pursue their dream, had a growing fan base, and it was looking like that was her destiny. Then the band broke up ("it classically ended quite catastrophically.)" It was serendipitous though, as she consider that "in retrospect, I don't think my life would have been in the same place that it is now, if that if the trigger hadn't been pulled." There was no going back.
Yes to Techno
Techno and house were still not on the radar and she was "lost in a world of guitars and organic rhythm". That was, as the story goes, until she was gifted a laptop by her neighbour with Logic production software installed on it, and she started playing around. The money job was working on the bar at Ridley Road Market, before she realised could get paid twice as much to DJ instead. Working with "two turntables and a shitty old mixer" she entertained the party goers of Dalston every weekend with an eclectic assortment of records from her collection.
Her Damascus moment came when she visited legendary Berlin club Berghain, admitting that she "sort of went reluctantly" but was moved when she heard techno in its spiritual home. She started to make the "connection between the music that I grew up with and loved, shoegaze and kraut rock and, and psych music". Prior to that she believed that you were either a band "purist" or one of "the other kids" who was into techno. 
She was a fast learner, and by 2016 she had done enough to impress the bookers at Phonox in Brixton, and from there her star has been in the ascendant. While she feels that there's "value in really small, intimate club shows" she's also had a taste of the big leagues, playing to 20,000 people at Sonar festival between Skepta and Paul Kalkbrenner, which she describes as "crazy". The weeks leading up to Sonar, her festival stages were going up in increments of 5000 people: 10,000, 15000, 20000.
She repeats my question back. "So how does it feel when you've got 20,000 people jumping up and down in front of you, to your music?" She smiles ruefully, "I kind of like it."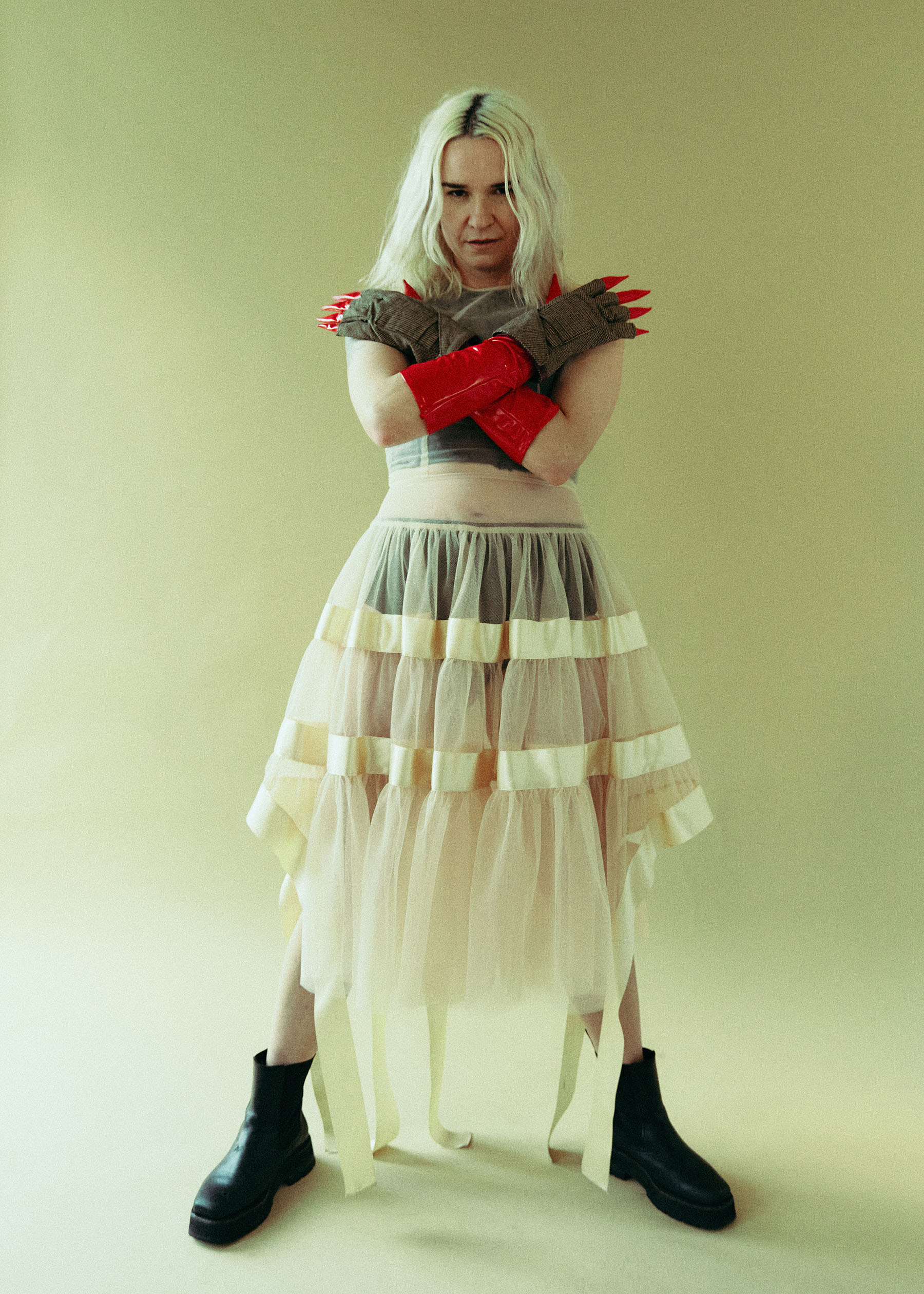 Making Space for Everyone 
With an increasing profile, she feels that it is important to use her platform to give back to the industry. She has an inclusivity rider, to make a stand when "I might be the only female on the lineup, or the only queer person." She says there's danger that straight, white DJs who have "been at the top of the food chain forever" can turn a blind eye, "it doesn't affect them" she says pointedly.  She believes that "there's space for everyone." 
She also has a green rider, and considers sustainability and a circular economy to be important conversations. Touring and festivals have an impact on the environment, and she tries to travel by train where possible, staying in locations with a "high sustainability rating" and refuses to have plastic in the DJ booth. "Especially with festivals, they are one of the biggest contributors to plastic and single use plastic." 
Rules to Live By
Throssell has come a long way since her shoegaze days, "grafting in bands", which is why she says she is "so grateful for the job that I have". She has no sympathy for successful DJs who complain all the time, given that it's the "dream job" if you love music. That said, she recognises that the lifestyle can take its toll. She is learning to find balance, "it might be, like, a hyperactive thing, but I do really struggle to slow down" she admits. In terms of mental health, she and her peers have a system for checking in on each other. "With our lifestyle there's people who have really late nights, often there's drink or drugs involved for different people. Sometimes you rock up somewhere and, you know, everyone's up for a party, and you might not be." 
For her the work takes priority. She's so "deep into making music" that she finds it hard to put the "tools down" sometimes, but considers that her girlfriend, also in the music industry, would appreciate it. She has no hobbies to speak of, and her side project to music… is music. They have a record label together called Radical New Theory that acts as a launchpad for new talent. 
Following the launch of the 'Baby, We're Ascending', you can catch HAAi playing live at a host of home and international clubs and festivals this summer including Field Day, Lost Village, and Glastonbury (if you are lucky enough to have a ticket), as well as the infamous Circoloco party at DC-10 in Ibiza.
See you on the dancefloor. ■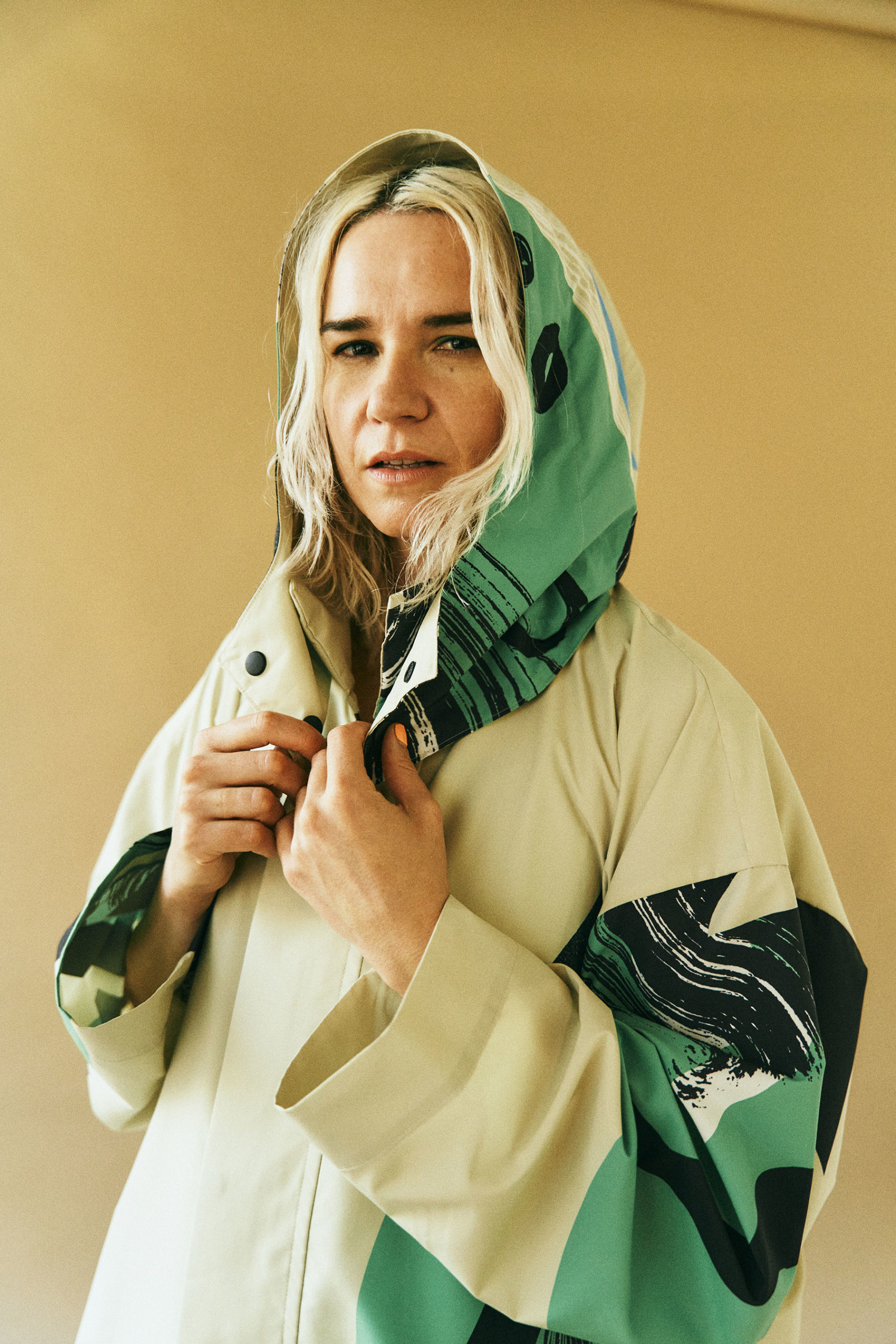 TRACK BY TRACK ALBUM REVIEW

HAAi | 'Baby, We're Ascending' | Out May 27th on Mute Records 
★★★★★
Channels 
Short prelude, perfect for testing out your favourite earphones.
Pigeon Barron
Glitchy and atmospheric, it slowly builds the euphoria and then drops into weird bassy sections that will be a lot of fun to dance to. Captures the infinite optimism of dance music. 
Bodies of Water 
Low fi, downtempo, dark and introspective. 
Human Sound
Features close friend, the spoken word poet and trans-visibility activist Kai Isaiah Jamal.
Louder Always Better 
Industrial techno, broken beats and drum and bass. Feels like you just stumbled into a rave tent. 
Biggest Mood Ever featuring Alexis Taylor from Hot Chip 
Shimmers with synths, strings, and a military drum beat. 
AM
Raucous and upbeat, full of glitchy tempo changes. Segues into: 
PM 
Intelligent techno, melodic, builds to another massive drop. 
I've Been Thinking A Lot Lately 
Takes the energy to moody downtempo electro. 
Purple Jelly Disc feat. Obi Franky
A glorious seven minutes of hardcore meets  acid house meets something euphoric and pop-inflected. Check out the trippy visuals for the official by The Horrors' Tom Furse. 
Baby We're Ascending
Transcendent, featuring Teneil's vocals, bass heavy yet joyful. 
Orca
Chopped up beats, random samples, feels like an end of the night kind of track. Expansive whale sounds. Gloriously weird. 
Tardigrade 
Showcases Throssell's musicality with a slice of pop electronica.