Roses are red, violets are blue, Valentines are predictable, and poems are hard
Do "rosemantic" playlists drive you up the wall? Will you mentally incinerate the first chump who tries to woo you with "Endless Love"? Well, you are in good company. Our Valentine's themed February playlist will take you away from the annual cheesefest and down a road less travelled, as we celebrate the ups and downs of love and heartbreak in all its different forms.
Burn Your Life Down
Bleachers
We start our Valentine's themed journey with a suitably downbeat cover of Tegan and Sara's formerly jaunty "Burn Your Life Down" by Bleachers. This stunning interpretation was released as part of the "Tegan and Sara present The Con X" album, proceeds of which went to the Tegan and Sara Foundation which fights for health, economic justice, and representation for LGBTQ girls and women. PHOENIX loves.
2. Funeral
Phoebe Bridgers
"I'm singing at a funeral tomorrow, for a kid a year older than me." There is a resigned depth about Los Angeles native Phoebe Bridgers, as she meditates on the nature of mortality and depression, placed in sharp focus by the recent death of a friend. Her imagery is stunning "I have this dream where I'm screaming underwater while my friends are waving from the shore." This is new American songwriting at its finest. Check out her incredible live version for the NME Basement Sessions here.
3. Mother
Amanda Palmer
Sometime Dresden Doll, political activist, and other half of author Neil Gaiman, Amanda Fucking Palmer is undoubtedly one of the most interesting and outspoken artists of the past decade. Her timely cover of Pink Floyd's "Mother" is a reflection on what maternal love would mean to a broken boy like the current "leader of the free world". In the controversial video Amanda is seen breast feeding a man-child Trump lookalike, while the lyrics ask "Mother, should I run for president? Mother, should I build the wall?" – eerily prescient 38 years after the Pink Floyd original.
4. Highschool Never Ends
Mykki Blanco
"Rich kids got the best views… the whole city looks so pretty, I'm sorry 'bout being rude, everybody got wet hair 'cause they just came from the pool… you say that you want love but then go fuck other dudes." Rapper Mykki Blanco takes us careering through a lost night on Mollys and Xans, living the high life with "It girls and socialites, white powder in their hands" then diving deep into utter despair and the mother of all comedowns, shoes lost and heart shattered hours ago, weeping "Why don't you just leave me?" This cinematic opus could be the ultimate anti-valentine's party tune.
5. Texas
Lesser Pieces
Real-life couple Diane Badié and Mike Slott aka Lesser Pieces adopt a nuanced approach to heartbreak in the sublimely understated "Texas". Featured in one of the first PHOENIX Refresh You Ears columns, the distinct Lesser Pieces sound is a mix of Mike's warm and organic electronic backdrops inhabited by Diane's soulful vocals. "Texas" is a story of a breakup, and the resulting self-doubt and longing, "it's only time before I'll be begging for you."
6. Strangers (R3hab Remix)
Sigrid
PHOENIX was delighted to hear about Sigrid winning the prestigious BBC Music Sound of 2018 award, and concur wholeheartedly with the verdict. "Strangers" is a story of two lovers meeting in the rain "just like in the movies" but coming to the somber realisation that they are falling head over heels "for something that ain't real" doomed to always remain "perfect pretenders". This excellent remix by R3hab brings a new drama and dynamic range to the track, adding to the emotional impact and storytelling, a welcome improvement on the original poppy version.
7. Only Human
Joakim Lundell featuring Sophie Elise
I have a slight confession to make, when I review music for inclusion in the playlist I usually listen first and come back to the press release later if I like the track. The crisp electronic production and hooks of "Only Human" immediately got my vote, and I promised to come back to the PR when it was time to playlist. So, I was both surprised and impressed to see this is actually the product of a collaboration between Sweden's biggest YouTube personality and Norway's biggest blogger. In "Only Human" Joakim and Sophie weave a picture of a relationship which is beautiful but complicated, and never quite resolved.
8. Can We Have Fun (In This House Tonight)
Azekel
OK, let's have a break from everything complicated and overwrought about modern relationships and welcome the sensationally talented Azekel with a good old-fashioned jam about lurve. Thematically, Azekel offers a mix of Marvin Gaye's "What's Going On" and "Let's Get It On" as he pleads to the listener to get down and boogie. We must assume he is talking about the horizontal variety. "Life's full of dangers, and natural disasters, but can we have fun in this house tonight" is an equally old-fashioned chat up line, but with music this smooth it makes perfect sense.
9. Slumdog Millionaire
Ghetts
What's a heist caper by East London rapper Ghetts doing in our Valentine's playlist? Well, Ghetts loves cash money, which ensures his Mum's "not in no arrears" when he has it, and "Slumdog Millionaire" is the Guy Ritchie-esque story of how he gets it. PHOENIX favorite Stefflon Don adds to the gritty realism with her menacing refrain of "gunshot inna di air" while the smoothly interwoven Asiatic vocal melodies bury themselves between your ears. Sharp-as-a-knife head-nodding brilliance.
10. Trigger Bang (featuring Giggs)
Lily Allen
Lily Allen's "Trigger Bang", her first release since 2014, is an impressively bittersweet coming of age story recalling years of hanging with the cool gang in a blizzard of coke and barely remembered one-night stands. "Someone would say 'did you bang, no?' I shake my head, I say 'no-no', Maybe we did, I don't think so, hey". London rapper Giggs adds some tongue-in-cheek slickness to the intro. Lily recently thanked Giggs for helping her find her artistic voice again in a guest article for i-D magazine called "Why Giggs Is Brilliant". PHOENIX feels the love, and loves the new sound.
11. Amoureuse
Calypso Valois
Calypso Valois is a new French singer who artfully mixes influences from 1970's French pop, soundtracks and sophisticated library music. Her debut collection "Canibale" is incredibly assured, but it's safe to assume that talent runs in the family, her parents are infamous synth-pop couple Ellie & Jacno. A renaissance woman, Calypso is also an actress, appearing with Ralph Fiennes in his next movie, and also a new TV show based on "Vernon Subutex" by Virginie Despentes. In the meantime, "Amoureuse" grooves along beautifully, and the psychedelic ending is the icing on the cake.
12. Miami (Parrot and Cocker Too Remix)
Baxter Dury
The eagerly awaited 'Prince of Tears' album from Baxter Dury, his first for Heavenly Records, kicked off with the darkly humorous "Miami". The subject is both a place and a man, a hazy anti-wonderland and a foul-mouthed and cocksure character created by Baxter, deluded following a heartbreak: "I don't think you realise how successful I am… I'm the tiny little ghost that features in your despondent moments" sings the character. We wonder was "Miami" based on anyone in particular? "He thinks he's got swagger, he thinks he's someone, but he's not," explains Baxter, giving little away. Jarvis Cocker & Parrot bring the disco sleaze to a new level in this remix.
13. Breathe
TREGS
I have another confession, sometimes I'll just surf Spotify and see what comes up, which is of course assisted by Spotify's fiendishly clever recommendation algorithms. This track being a case in point. All I know about TREGS is that he is from Phoenix (how appropriate) Arizona, makes house music with a funk-boogie vibe, has an album called "Balance" in the works, and remixed Swedish megastar Alesso last year. You see, the PHOENIX playlist is basically a big Valentine's card to music every month. We look after your ears first and foremost, and worry about the PR later.
14. Hard To Say Goodbye (Lone Remix)
Washed Out
Ernest Weatherly Greene Jr. aka Washed out is an intriguing figure in the world of music, famous for helping to popularising the chillwave sound with his blissful theme for the TV show Portlandia. His latest album "Mister Mellow" is largely seen as a return to form and to his chillwave / hip-hop heartland, and has been gathering rave reviews in the past few months. Here "Hard To Say Goodbye" is stripped of its woozy disco textures and given a more upbeat smoothness by Lone. Is the song about love? Of course. Every song is about love.
15. Slow Motion (Boston Bun Remix)
The Magician
There is something about the productions of Boston Bun, an emotional warmth sometimes tinged with faint melancholy, always underpinned by banging beats. The prime example of this would be "Missing You", one my most played tracks of last year. Friend of PHOENIX and former Daft Punk manager Busy P praised Boston Bun as the future of his influential label Ed Banger records. So, when Boston Bun is listed on remixing duties it is always worth a listen, and this remix of Slow Motion is pure magic, one might even say it's romantic.
16. Lune Est L'autre
Vendredi sur Mer
For all that we have a love/hate relationship with social media, for a music obsessive like myself it provides unparalleled opportunities to share new discoveries and develop new musical crushes. "Lune Est L'autre" was a tipoff from my favourite Facebook music group, and was instantly on repeat. I later found out that Vendredi sur Mer is the alter ego of Charline Mignot, born in Switzerland in the early 90s. Charline's sparkling production aesthetics combined with her lightness of touch are sensationally fresh.
17. Hate Me
KDA featuring Patrick Cash
KDA's latest dancefloor weapon 'Hate Me' features playwright and poet Patrick Cash in a reflection on the nature of hate itself. "It's about LGBT, it's about immigrants, it's about a jungle in Calais and a black boy shot on the streets of the USA." This is indeed a rare beast of a dance track, where the message is not only as important as the music, it can genuinely be a real agent for change. One of the most important releases of the last 12 months. We love it.
18. Gravedance
Wax Wings
We round off our anti-Valentine's playlist with the love that dare not speak its name, the love of… losing it on the dancefloor to some utter monster of a tune. Multimedia artist and renaissance man Wax Wings is more than happy to provide the soundtrack for your wild abandon with "Gravedance", a relentless bouncing bomb of a track that ticks all the right boxes in all the right ways.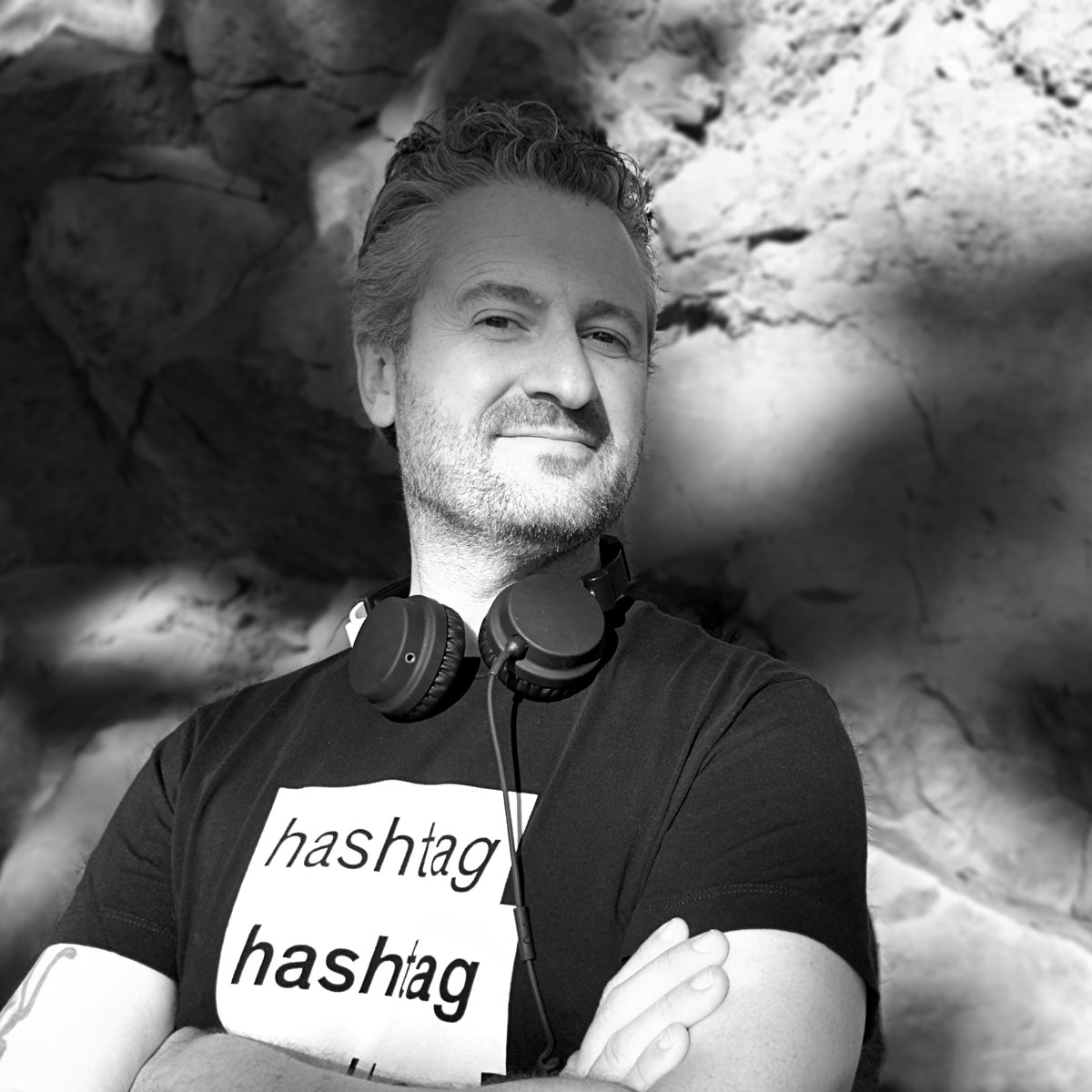 OISIN LUNNY
Music Editor
Oisin Lunny has been performing, producing and DJing since the early 90s, first with his band Marxman and then with his solo project Firstborn. Today he is a keynote speaker, composes music for film & TV, DJs globally, and sends out mixtapes to 12,000 friends via his website.