From Synth Princess Anna Straker To Low-Slung Hip Hop By SZA, Treat Your Eardrums To Our August Playlist
Update your audio with the latest, greatest sounds
1. Sorceress
Jordan Rakei (Acoustic)
At only 25, Jordan the New Zealand born multi-instrumentalist, vocalist and producer is a rare talent whose distinct take on soul captures a keen sonic and emotional awareness. "Sorceress", the first single taken from his forthcoming album is "about how the ego can fully control the way you act and perceive life". This sublime acoustic version pares back the shiny production of the original to reveal a stunning emotional depth. 
Aldous Harding
Fellow Kiwi Aldous Harding filmed her intriguing video for "Blend" in homage to Francis Ford Coppola's masterpiece Apocalypse Now. Aldous explains: "The concept is based on that awful scene from Apocalypse Now where the playmates pile out of the helicopter." The song itself is a poignant reflection on breaking up, longing and loneliness, while the production embodies a particular lo-fi melancholy reminiscent of the excellent Department Of Eagles. Sad and beautiful. 
3. New York
St. Vincent
Staying on the theme of what becomes of the broken hearted, St. Vincent aka singer-songwriter Annie Clark offers a more optimistic, almost triumphant reflection on a break up. Annie sings that she has lost not only a hero but a friend, but she has no regrets in breaking up with "the only motherfucker who can understand me". 
4. All Around The World
Mura Masa feat. Desiigner
21-year-old British producer Mura Masa recently released a star-studded, self-titled debut album featuring the likes of A$AP Rocky, Charli XCX, Damon Albarn, and more. "All Around The World" featuring NYC's Desiigner is a bass-heavy banger, featuring delicate flute and vocal hooks, and offering a glimpse into Desiigner's endless swag-filled days and party nights. 
5. Doves In The Wind
SZA feat. Kendrick Lamar
…in which SZA and Kendrick drop the word "pussy" more times than a certain Tangerine Voldemort having "accidentally" barged into the women's changing rooms at one of his own beauty pageants. This is a languid low-slung hip-hop jam, with slowed down boom-bap beats and soulful vintage synths. SZA poetically concludes that pussy is like Doves In The Wind. I'm not sure The Donald would quite appreciate her artful metaphor. 
6. Asido
Purity Ring
To celebrate the fifth anniversary of Purity Ring's debut LP "Shrines", Megan James and Corin Roddick have released a new song "Asido" to keep fans sated until their forthcoming second album. The animated lyric video was illustrated by Tallulah Fontaine and written and directed by Megan, whose mother hand-wrote all the lyrics in the video. Megan explains the concept: "I imagine a tractor digging graves, I imagine crying blood, and I imagine eggs being swept away in it." I can't see that second album being overburdened with too many whimsical interludes. 
7. Ignite Me
Anna Straker
London's own "synth princess" Anna Straker is a prodigious 19-year-old who artfully writes, produces and performs her own music with confidence and vision. Here she blends soulful 90s chords with widescreen trip-hop dynamics in a compelling story of her journey through the urban night to find the spark that ignites her. "The lyrics are about going out to a club and feeling like you don't belong, everything's a bit gross and you're really aware of what's happening around you." Definitely a talent to watch. 
8. Sunset Lover (Slow Hours Remix)
Petit Biscuit
There are remixes and there are REMIXES. The former can get away with a tepid tweak or workmanlike kick drum, while the latter can be a complete re-imagination of the original track. This reworking of Petit Biscuit's deep house anthem "Sunset Lover" definitely falls into the latter category. This is not a reconstruction, this is the soundtrack to an imagined film based upon a collective memory of the original track. Slow Hours, the French music collective of Astre, Khamsin, Kidswaste, Kultur, Lain and Rusty Hook, evoke a raw, atmospheric and emotional journey that is worlds apart from the original. A level up. 
9. Oh Woman Oh Man (Chrome Sparks Remix)
London Grammar
Sticking with the remix theme, Brooklyn based electronic artist Chrome Sparks deftly rework London Grammar's "Oh Woman Oh Man" as an 80's infused sonic statement that is bang up to date. Retaining the sweet distinctive melancholy of the original, the remix adds oscillating arpeggios and expansive beats to deliver a solid slice of electric sound. A perfect update. 
10. Someone
Anna Of The North
Anna of the North is a collaboration between Norwegian singer Anna Lotterud and her producer Brady. Anna grew up in the small town of Gjøvik, a couple of hours north of Oslo, then studied graphic design before travelling to Melbourne. There she met Brady and earned her geographically appropriate nickname. "Someone" is a polished homage to the lush 80s power-hair FM anthems of Kim Carnes and Rod Stewart. This is note-perfect retro goodness to add rose-tinted chrome glasses to your endless summer. 
11. Electric Blue
Arcade Fire
Despite the labyrinthine conspiracies and dense political commentaries of Arcade Fire's promo for their new LP "Everything Now", here they have delivered an earworm worthy of The Thin White Duke himself, who they collaborated with at Fashion Rocks in 2005. The video for "Electric Blue" sees Régine Chassagne swaggering though the post-Mardi Gras streets of New Orleans, spinning around the detritus and garbage trucks, her falsetto voice urging us to: "Repeat the words until they're true, cover my eyes electric blue." World class catchiness. 
11. Expectations
Harvey Sutherland
Disco hombres Harvey Sutherland And Bermuda are the brainchild of neo-disco / funk producer Mike Katz. This Melbourne maestro is restless in his pursuit of the authentic sound of yesteryear, as exemplified by the sleevenotes for this EP where no fewer than nine people are credited with adding handclaps. This is retro par excellence with a tip of the hat to some of the studio legends of the genres' halcyon days.

12. Moonshine Freeze
This ls The Kit
This Is The Kit – the musical project of exceptional Paris-via-Bristol songwriter Kate Stables – is something fresh and different. Sonically "Moonshine Freeze" is a beguiling mixture of great musical sophistication and something more guileless — children's games, incantations and snatches of nursery rhymes. They have already earned the admiration of peers including Guy Garvey, The National and Sharon van Etten. During the hypnotic rounds  of "Moonshine Freeze" its easy to see why, especially when the Fela Kuti-esque brass kicks in. Catch them live on a UK and European tour between now and October. 
14. Missing You
Boston Bun
Circa '99 label boss and Ed Banger affiliate, Boston Bun fuses a subtle piano melody and distorted vocal hook over his signature deep, melodic House sound. The video showcases the skills of BMX biking kids in Philadelphia. Bun explains why: "Love & unity is the foundation of House music. At the same time, I'm very aware of the world's current state and I just want to do my part in bringing more love and unity into the world in the best way I know how." Well said Mr Bun!
15. Know No Better
Major Lazer featuring Travis Scott, Camila Cabello and Quavo
Summer anthem "Know No Better" is the title track from the band's new EP, expanding on the group's global sound and taking inspiration from their travels to Pakistan, Cuba, South America, Africa and more while paying homage to their Caribbean roots. Check out the interactive version of their video where you can alternate between dream and reality with the click of a button. If only life were so simple. 
16. I Belong Here
Set Mo feat. Woodes
Please welcome "Australia's most optimistic band", Set Mo, to the playlist, whose positivity permeates every second of this vocal house beauty. The guys explain: "The song is about when you start to question what you're doing, and if you're in the right place – which is important to do – but then to also be able to realise when everything is good and you are exactly where you belong. Whether that is geographically, relationship-wise or career-wise. We feel this is the perfect song for us right now as we're definitely feeling we're in the right place at present!" Keep spreading those good vibes Set Mo! 
17. All Stars
Martin Solveig feat. ALMA
Martin Solveig is no stranger to the summer anthem genre; his mammoth hit 'Hello' was No.1 in five countries, while 'Intoxicated' was one of the soundtracks to last summer. For his next stage of world domination Martin has chosen his collaborator wisely. 21-year-old Finnish powerhouse ALMA is a vocal force to be reckoned with. Together they make an irresistible and distinctive soundtrack to your next hedonistic dancefloor adventure.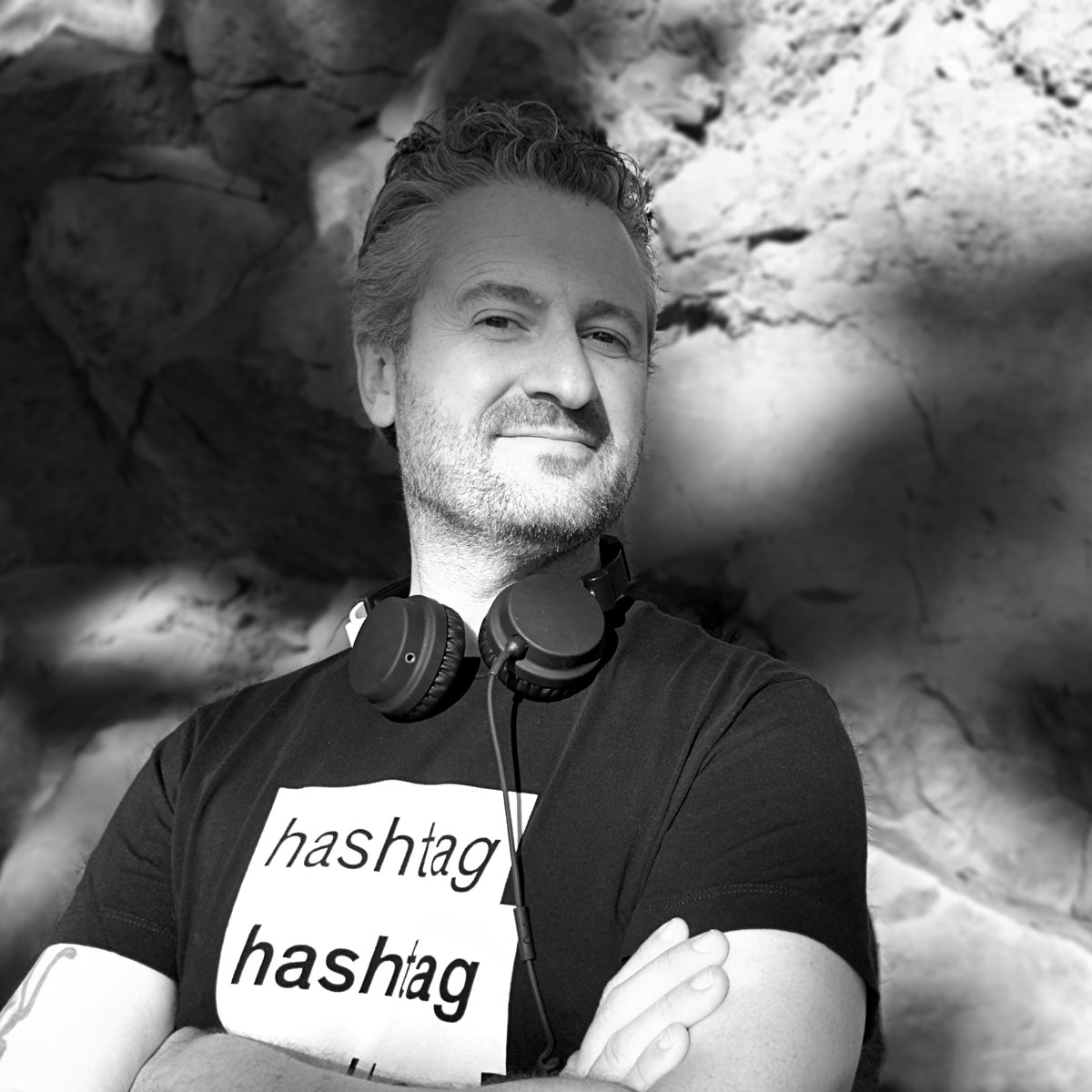 OISIN LUNNY
Music Editor
Oisin Lunny has been performing, producing and DJing since the early 90s, first with his band Marxman and then with his solo project Firstborn. Today he is a keynote speaker, composes music for film & TV, DJs globally, and sends out mixtapes to 12,000 friends via his website.