It's official: the coldest winter on record is apparently on its way. Yesterday, the Met Office issued a three-month emergency weather plan for Councils on how to handle the "high alert" conditions including heavy snow, polar winds and treacherous ice.
Now, here at PHOENIX we're a little cynical when it comes to weather scaremongering. The fact the winter is cold seems an endlessly startling to the UK press when, really, we've had most of meteorological history to get used to the fact that, heck, seasons change. But what we do believe wholeheartedly is that this is the perfect excuse to snuggle up in soft natural fibres, light some luxurious scented candles and drink thick, unctious, belly-warming hot chocolate until we drift into deep, comatose sleep.
Selflessly, we've gone out there and sourced the best possible products to achieve that aim. Happy hibernating.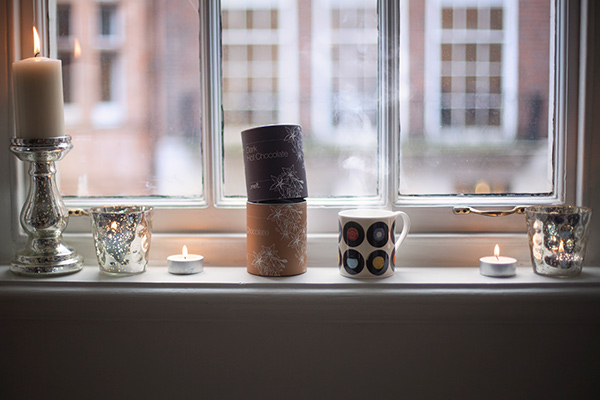 Mercury candle stick and frosted tealight holders  by The White Company; dark and milk hot chocolate by Melt; sevens taupe mug by Ella Doran.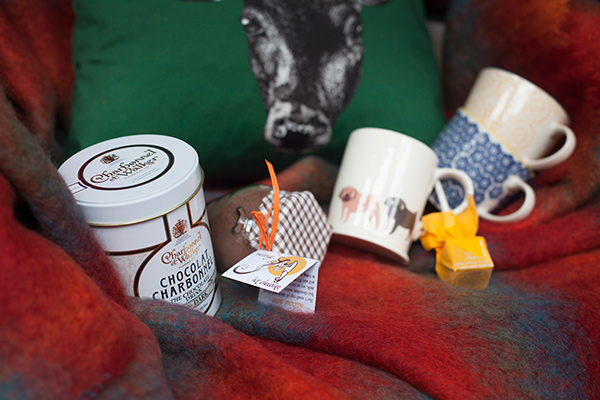 Original drinking chocolate by Charbonnel et Walker; hot chocolate jar by The Melange Chocolate Shop; pug mug by Fenella Smith; milk hot chocolate block by Melt; blue and yellow astrid mugs by Oliver Bonas; stag cushion by Lisa Bliss; pure wool mohair throw by Roullier White.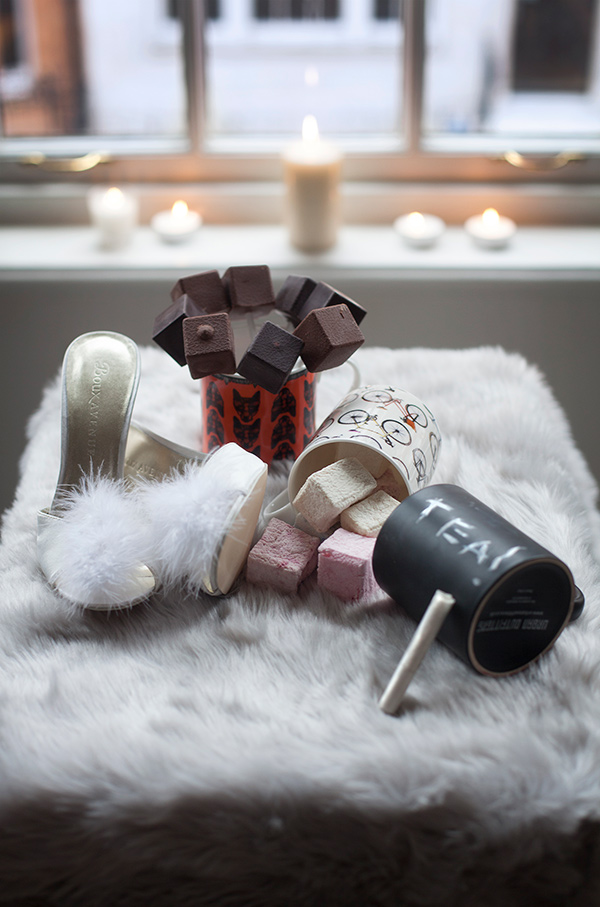 Stiletto slippers by Boux Avenue; fox mug by Lisa Bliss; mixed origin milk and dark hot chocolate sticks by Melt; bicycle mug by Ella Doran; chalkboard mug by Urban Outfitters; marshmallow by Fortnum and Mason; faux fur throw by The White Company.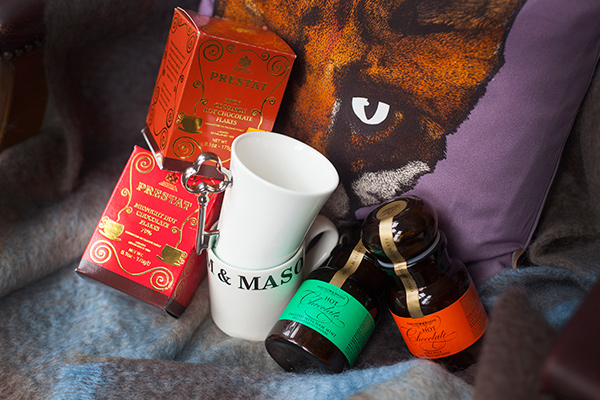 Zesty orange and midnight hot chocolate flakes by Prestat; key mug by Gary Birks; F&M mug and mint and orange hot chocolate, by Fortnum and Mason; fox cushion by Lisa Bliss; pure wool mohair throw by Roullier White.
Photography: Justin van Vliet
Words: Molly Flatt