At the dim end of January, a city break can be the perfect way to lift your spirits and refresh your mind, and for a real sense of escape the usual hop on the Eurostar just won't cut it. Budapest will.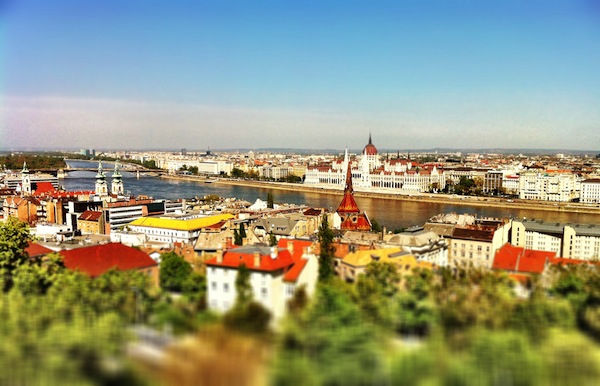 Stemming from the unification of two historical cities, Buda and Pest, in 1873, Hungary's historic capital is an underrated European gem, where you can admire beautiful castles, churches and monuments, relax in the famous baths and enjoy unexpectedly good Hungarian cuisine.  Bisected by the Danube on its journey from the Black Forest to the Black Sea, Budapest offers a wealth of soul food for music, art and architecture lovers. Communist mementos are everywhere and there is a wealth of retro design dotted around the city.
Where to stay
We recommend staying in the Art'otel, which is situated on the banks of the Danube, on the Buda side of the city. Four Baroque townhouses have been knocked together to create a quirky little boutique hotel, with a colour scheme of lavender and fuschia that extends to the bedside lamps, and it is full of artwork from American painter Donald Sultan. Get up in time for the excellent breakfast buffet, then grab a takeaway coffee and head out onto the banks to take in the view.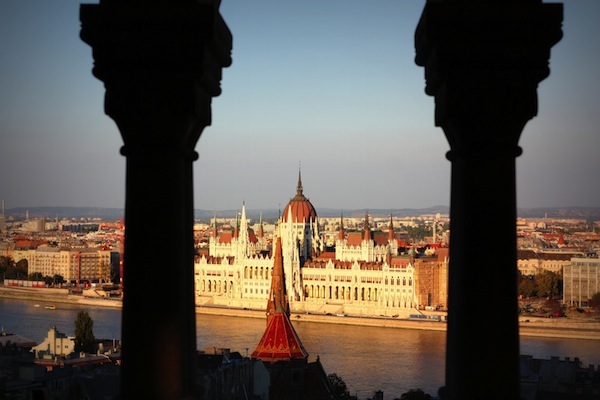 Explore
Start off with an open top tour bus to see the breadth of the city, or take a relaxing boat trip from the pier between the two bridges, meandering up river on the Danube Bend.
The Castle district offers some of the city's most grandiose architecture and is a must-see for any Budapest newbie. A strenuous walk, or a trip on the antique funicular railway, will take you to Castle Hill, a popular summer haunt. Inside the citadel, there are an abundance of fascinating historical objects, while outside you'll discover 360-degree views of the river and lush green countryside. The changing of the guard is a must, with strutting soldiers trying to retain their sense of decorum amid the camera-clicking masses. Visit at night for the most amazing views of the lit-up city.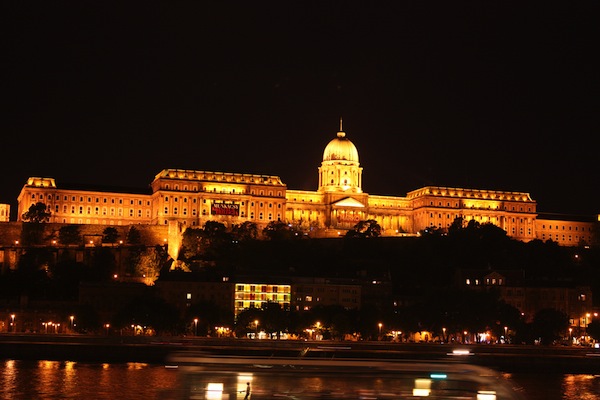 With its diverse history, Budapest is home to some awesome religious, historical and political structures. You get a real sense of the former grandeur of the Austro-Hungarian Empire when you glance at the historical castle on the skyline, and even if you're not really into politics, the Hungarian Parliament Building is one of the city's most attractive buildings. Constructed in a Gothic Revival style, it also houses the Crown Jewels and Holy Crown of Hungary.
Relax
If you are in dire need of a caffeine fix, the faded splendor of the Central Cafe is definitely worth hunting down. Art deco lighting drops from high-ceilinged rooms with beautifully painted moldings and dark stained-wood floors. The coffee's great but the clientele are better – it's a local hang-out for artists, poets and other creative types.
Refuelled, prepare to be impressed by the grandeur of the city's most famous baths. Volcanic activity in low-lying Hungary means there are several thermal hot springs. The Ottoman bath houses have been lavishly renovated and reopened to the public, and locals and visitors have enjoyed the ornate baths' waters for many centuries.
The Széchenyi Baths in City Park is one of the largest in Europe, with an array of outdoor and indoor pools fed by two natural springs, all of which have different temperatures. The Gellért Baths, on the Buda side, is another famous bathhouse that is worth visiting for its stunning Art Nouveau interior. Both Széchenyi and Gellért are perfect for all-weather fun, or if you plan to visit during the hotter months, Dagály and Palatinus have huge lawns for sunbathing.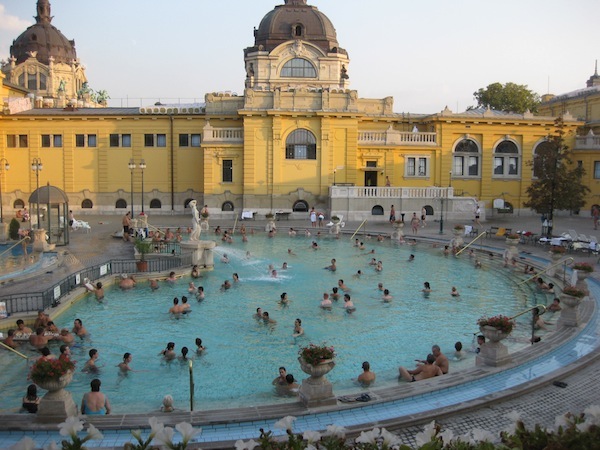 If you are an avid animal lover, visit the City Zoo and Botanical Gardens in City Park. There are a plethora of animals to see but most visitors come for a closer glimpse of the calves born to Lulu the white rhinoceros, who famously conceived by artificial insemination. Besides the beasties, discover the animal houses built in the early part of the 20th century, such as the renovated bottle-green Elephant House, and the Palm House, which houses an impressive aquarium built by the Eiffel Company of Paris.
If you fancy a spot of shopping, a hidden gem of a boutique/museum is Magyar Szecesszio Haza, where you can lose a couple of hours exploring rooms crammed full of art nouveau treasures. You can even buy some of the gorgeous displays, if you can fit them into your case.
Eat
The city's vibrant markets are famous for a reason. Sample the freshest produce from the countryside on any given day, offering you a flavour of how ordinary Hungarians shop and eat. The best market to visit is Central Market Hall, which was also designed by Gustave Eiffel of Eiffel Tower fame. Its stalls brim with fiery Hungarian sausage, delicacies such as goose and duck livers and hundreds of other traditional Hungarian items in vibrant hues and eye-catching displays.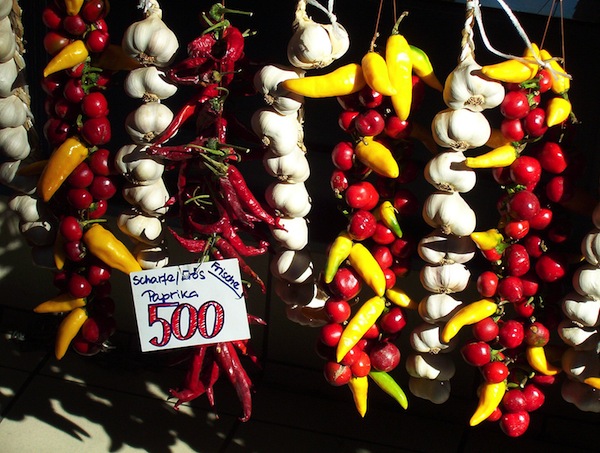 Budapest has been experiencing a substantial culinary change in its restaurants. You'll find whatever you'd like to scoff on, from Michelin star bistros to burger joints with live music and tankards of beer. The once-dodgy Raday Street in the 9th district has transformed into restaurant row, with one eatery after another offering everything from pizza and hamburgers to goose liver and delicious goulash. We recommend a little place called Firkász, a retro-style restaurant called 'Hack'. With sweet, nostalgic mementos on the walls, great homely, traditional cooking, it is one of the best Hungarian restaurants in Budapest. Or if you fancy something with a wider menu selection and a holiday vibe, check out Robinson, located within the leafy City Park, It's a great place to secure a table on the lakeside terrace on a warm summer's evening.
Play
With the greyness of communism fading into its distant history, Budapest has definitely embraced a fresh, edgy attitude to socialising. The inner 6th and 7th districts are home to lots of bars, restaurants and clubs – there are so many new places opening all the time, it's worth asking locals to recommend their latest favourite hot spot. Within this area and beyond there are lots of "Ruin" bars popping up. As the name suggests, these are little bars set up in disused buildings and in the courtyards of derelict apartment blocks. Although originally just for the summer months, a lot of them now open year-round. They're the best for cheap beer, great music and exceptionally interesting surroundings. Hunt them down simply by wandering the backstreets of Budapest or check out this website, dedicated to the ever growing list of Ruin joints.
To give your trip an exhilarating climax, why not prepare for a big night out and sample clubbing – Budapest-style. Cinetrip has become internationally recognised for organizing epic parties where the cool kids dance to electro music against stunning visuals in the pools of a downtown spa.
Although it would be hard to leave Budapest after just a few days, you could extend your break with a trip to Prague, or plan a trip to other beautiful surrounding countries such as Germany, Austria, Croatia. They're are well-connected by train and the scenic journeys are unforgettable. Watch out; your short break might suddenly get pretty long.
Getting there
EasyJet fly from Luton and Gatwick, and Wizz from Luton, but there are a number of other airlines flying at specific times of the year, so do the usual last-minute online trawl.
For more information on activities and tours, check out http://www.budapest.com/
Words: Jenny McFarlane | Blog | Twitter 
Images: Budapest view, Jacob Boetter, Some Rights Reserved under a Creative Commons License
Budapest, Danube view Andreas Lehner 2013, Some Rights Reserved under Creative Commons License
Royal Palace, Budapest, Arian Zwegers, Some Rights Reserved under a Creative Commons License
Budapest, Sarah Stierch, Some Rights Reserved under Creative Commons License
Budapest Baths, Jenny McFarlane
Central Market, Budapest, Francisco J Gonzalez, Some Rights Reserved under a Creative Commons License