Embrace the Joan Collins school of glamour
I recently proclaimed my lifelong obsession with Joan Collins to a colleague, who thought it rather strange. What I felt was most strange was that admiration for this timless glamourpuss, who steadfastly refuses to decline into a world of haircuts and sensible shoes, was not a universal thing. Has Joan ever been seen in public wearing jogging bottoms or anything less than a full face? As if!
In any case, my proclamation of love for Joan came not out of the blue, but from the news that one of my admittedly more mature beauty icons actually has her own range of skincare and make-up. Who knew? The range itself is perfect for lovers of the classic and slightly kitsch; the compact in a glossy, weighty gold, is impressively expensive-looking, containing her silky Meticulous Pressed Powder and a richly moisturising Divine Lips lipstick together in a mirrored compact, containing everything you need for touch-ups on the go. I opted for a classic red called Helene, but you can also go for the rather lovely pink Lady Joan, amongst other classic, glossy and well-pigmented shades.
There is also a range of skincare aimed at protecting skin from aging. I tried the Sleep Active Night Crean, which works to energise cellular activity and revive the skin, helping reduce the signs of fatigue and advancing age and leave the face looking fresher, brighter and younger. The cream itself is incredibly rich and has a reassuring old-Hollywood scent which reminded me a little of Chanel no.5; two pumps of this cream an evening is probably best for dry skin types and will leave skin nourished and intensely hydrated. Shop the collection here.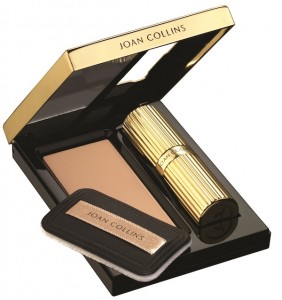 Shop and spa, darling
If the thought of five hours buying presents for Great Aunt Marge and her kids at Westfield makes you want to down that bottle of M&S port you've been saving for Christmas Day, you'd be wise to pre-book yourself a little post-shopping therapy at the neighbouring K-Spa K West Hotel & Spa. Awarded the top rating of "5 Bubbles" in the 2013 Good Spa Guide, K West's small but perfectly formed spa offers a range of exclusive treatments along with a spa circuit which includes a jacuzzi, steam room, sauna, solarium and the first 'Snow Paradise' in London, mimicking the Finnish experience of alternating between freezing and steamy environments. It's essentially a freezing cold room filled with snow, and while the benefits are supposed to be fabulous for the skin, I managed just a few seconds in my bikini before squealing and lunging back into the glamorous oversized jacuzzi with its bubble beds. Still, if you're made of tougher stuff, you'll probably come out absolutely glowing.
If you're in the mood for an overnight stay, there are also some great-value packages, including the Shop n' SPArkle Christmas Package, including overnight accommodation in an Executive guestroom with full English breakfast in the morning. Guests can relax from the festive stress and get party-season ready with a 30 minute glittery mani/pedi, along with a soothing application of luxurious SOL cream massaged into tired hands and arms – the perfect antidote for lugging heavy Christmas shopping bags. At £99 per person based on two sharing a room, the package also includes a VIP Westfield Shopping Pass which entitles the holder to a range of offers and discounts, plus a Christmas cocktail each. If you ask me, Christmas shopping just got a whole lot better.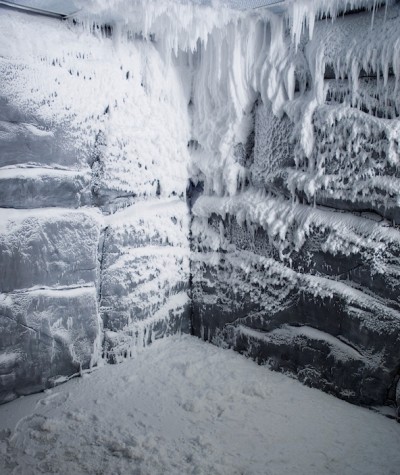 Behold the cleanser that removes party make-up
If you're not looking forward to the December nights ahead spent in your bathroom trying to remove the lashings of extra mascara and eyeliner that this season seems to require, I simply had to share a cleanser I've been using for a while with you. Part of a relatively new range by The Harley Medical Group – offering high performance, effective, targeted skin care solutions for the most common ageing concerns – their Anti-Ageing skin care package is comprised of nine high-performance and paraben free products. My star product is the wonderful Gentle Cleanser, £26. It's gentle but genuinely effective at removing excess oil and makeup whilst helping to balance the skin's PH and moisture balance. Suitable for all skin types, including sensitive, it's rich in active anti-ageing ingredients including Retinyl Palmitate to promote cell regeneration, as well as Vitamin E to help protect skin from free radicals. Lightly fragranced with Sweet Orange Oil to leave skin feeling moisturised and supple, it smells as good as it cleans – but what really won me over was its ability to remove Benefit's bloody fantastic-yet-impossible-to-remove They're Real! mascara. Spread the word.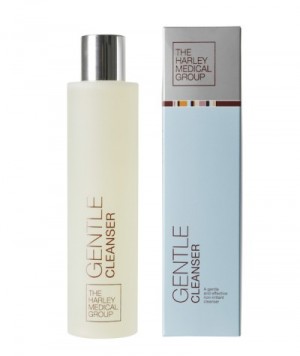 Words: Jessica Luper