Treat yourself to a seriously indulgent facial
It's probably more likely that you've been to The Dorchester for tea, rather than a spa trip, but you should definitely give it a go. Walking into the beautifully decorated cream space is like being wrapped in a thick, fluffy towel. I'm still depressed about leaving.
I was lucky enough to be invited to try the Carol Joy London Signature Facial. If you've not heard of Carol Joy, it's a quintessentially British beauty brand specialising in anti-ageing, and centred around 'Pure Golden Millet Oil'. This miracle product contains linoleic acid (which helps to retain moisture in the skin whilst protecting against environmental damage), and is formulated with a blend of B-vitamins to help the body absorb essential minerals, and vitamin E and Wheatgerm for anti-oxidant protection.
Tailored to suit guest's skin type, the facialist first prepared my skin with a warm cloth, cleanse and steam. Following this, she performed an extraction and applied two masks: a pure plant collagen mask, followed by a massage with IV Lifting Mask to re-mineralise and balance my skin – all the while massaging my shoulders. After a rather lengthy (and necessary – thanks, London) extraction, my skin looked fresher, cleaner and brighter – and it still looks that way a week later.
A visit to this glorious spa is essential as the cold weather closes in, and is the perfect gift for a loved one. You can also have this facial as part of the Winter Sun experience – find out more here.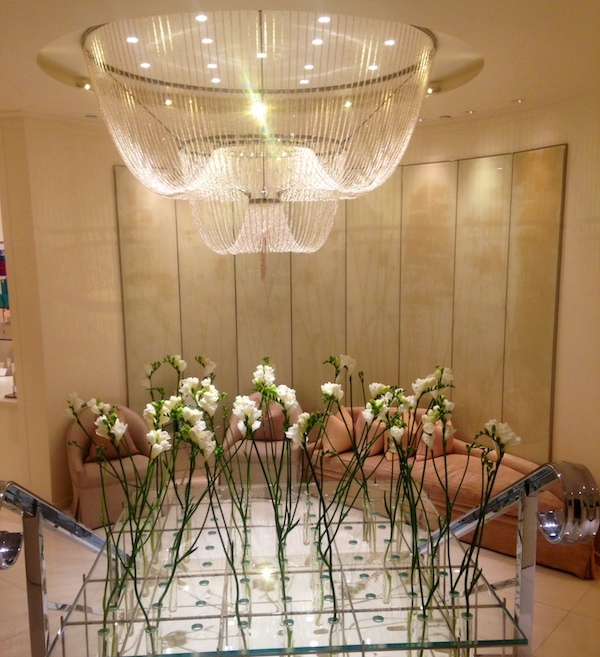 Sink into a super-moisturising lavender-scented bath
Inspired by holistic wellness and inner beauty, SenSpa fuses Eastern and Western philosophies and treatments. Starting life as a luxury spa in the New Forest, SenSpa have released a range of Organic Therapy products, available at Waitrose. My favourite has to be the Relaxing fragrance, containing organic lavender with a beautiful blend of Patchouli, Geranium, Bergamot and Benzoin. Pop a bottle of the Relaxing Bath Oil in your basket next time you're in store – it creates an incredible fragrance and leaves skin satin-soft and delicately scented.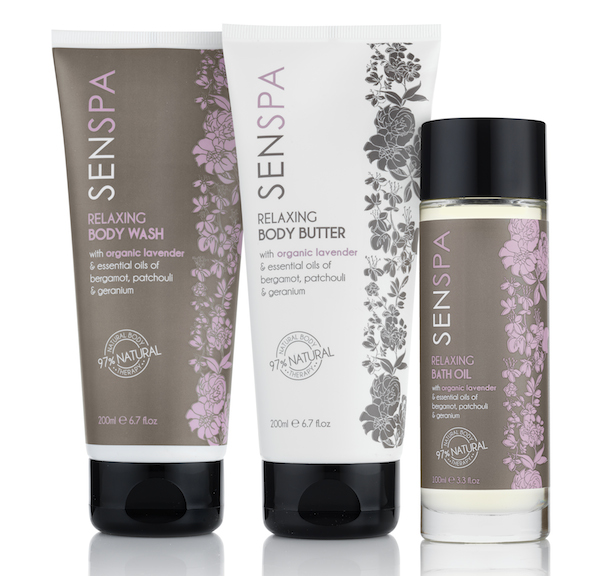 Invest in a new aromatherapy skincare routine
Exciting news for beauty-obsessed aromatherapy fans: AromaWorks, the high-end home fragrance brand, have launched a huge range of natural BioActive skincare products for both men and women, and they're absolutely wonderful. Beautiful fragrances (as you'd expect for a brand whose bread and butter is beautiful candles), botanical extracts, BioActive natural and only the finest 100% pure essential oils have been combined to create a range of innovative, luxurious and ethical products.
The range includes cleansers, exfoliators, toners, serums and creams, all free from perfume and alcohol, making them perfect for delicate skin – including those with conditions such as eczema, rosacea, sensitivity, psoriasis, tissue rejuvenation, wrinkles and stretch marks. To top it all off, they are also suitable for use throughout pregnancy.
My favourites? The Nourish Face Serum Oil, £45, containing Lavender, Chamomile, Sandalwood and Neroli & Bergamot, and the Nourish Face Exfoliate Mask, £30, formulated with proven active ingredients, such as Bamboo and Seagrass, which soothe, tone and revitalise the layers of the skin to improve the appearance of wrinkles and other signs of ageing. Products start from £28 and are available from www.aroma-works.com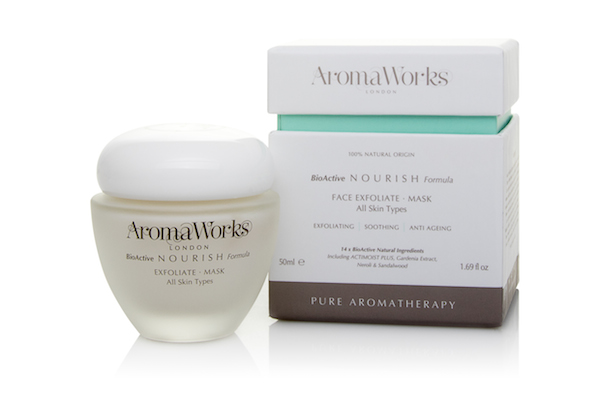 Words: Jessica Luper