Eat yourself beautiful
Did you ever think you could start your beauty regime with a bowl of cereal? Well, you can, and it tastes blimmin' delicious, too. The very clever folks at Believe have launched the first ever Beauty Breakfast Cereal, which is jam-packed with ingredients to make you look as tasty as it er…tastes. A hefty gorgeous dose of essential vitamins, minerals and superfoods feed your hair, skin and nails, while honey-toasted oats, coconut, sun dried blueberries and cranberries are a truly delicious way to begin your daily beauty regime. With Selenium, Zinc & Biotin for hair maintenance, Vitamin C, Vitamin A, Zinc, Niacin, Biotin & Iodine for normal skin maintenance and Vitamin B6 for the regulation of normal hormonal activity, it got this gal eating breakfast for the first time in years. Get it while it's still half-price from the good folk over at Fushi.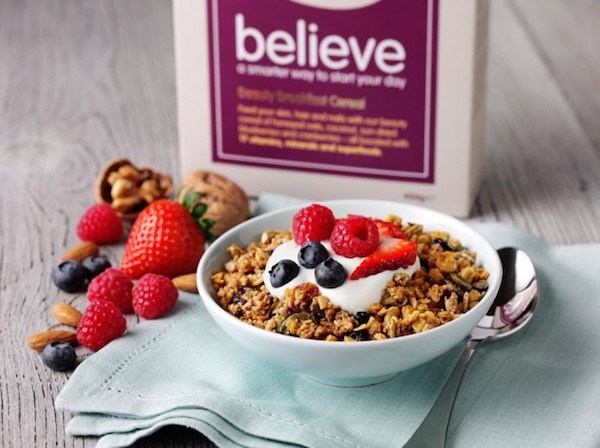 Get a rubdown
If you've ever wondered how the other half live, you can experience it at The Peak Health Club & Spa for yourself. An oasis in the midst of busy Knightsbridge, the views from this gym over London are spectacular, even if a mixed juice does cost as much as your rent. Tucked safely up on the ninth floor of the Jumeirah Carlton Tower, they offer a wonderful spa service; the perfect respite after a day of credit card bashing on nearby Sloane Street. Try the Mohom, during which your very lovely therapist will release muscle your tension and stimulate your circulation using talented hands and a heavenly scented herbal poultice, which you can take home afterwards to pop in your bath. So relaxing, you'll never want to leave.
Spend an evening with the pros
As part of a Salon Series at The Rib Room Bar & Restaurant in Knightsbridge, here's a chance to spend the evening with top names from the worlds of fashion, make-up and floristry. Discover the secret to perfect fitting denim with Australian-born 'Jean Queen' Donna Ida Thornton on Tuesday, 30 September; prepare for the party season with make-up guru Daniel Sandler on Tuesday 28 October; and learn how best to dress a festive table with Belgravia's finest florist, Neill Strain, on Monday, 10 November. Whether you've always wanted to know the secret to finding the perfect-fitting pair of jeans, want to up the ante on your make-up look for the coming season, or have come over all Stepford wife and want to create the perfect table setting for Christmas, each event includes drinks and canapés and runs from 6.30pm to 8.30pm. Take a friend and reserve your ticket here.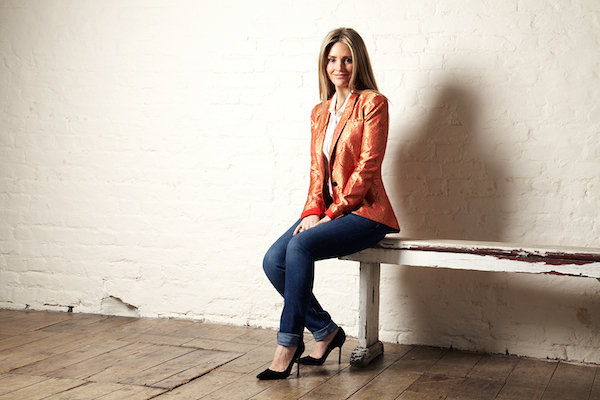 Words: Jess Luper