As promises of the hottest August ever prove to be nothing but a bust, it feels about the right time to give up on bikini season and start looking to the juicy berries and crisp autumnal leaves that are soon to be coming our way. Here's three ways to do it in style.
Get an autumnal new 'do at La Durbin
I rarely venture further south of the river than the South Bank, so it was with trepidation and a well topped-up travel card that I ventured to Fulham Palace Road to get my sun-straggled locks seen to. Reader, I hadn't had it cut for eight months, and even then it was by my mum. Luckily I was taken under the wing of the lovely Latifa and her team, who helped me pick out a new autumnal shade somewhere between gold and red, then cut, coloured and curled me until I felt like I belonged in Enchanted and should have a chipmunk following me around. The salon itself resembles a gorgeous French parlour and is unashamedly feminine; I was offered a glass of champagne and a cupcake while I browsed through my gossip magazine. They also coiff the locks of the girls from Made In Chelsea: if that doesn't put you off, get yourself down there for that princess-for-the-day experience.
Detox your drink
If too many sangrias this summer have taken their toll, drink to your health with a fancy
juice from cold-pressed juice brand, Imbibery. Founded by Lily and Meryl, two New Yorkers who came to the UK and were unable to find a green juice, Imbibery has amassed a loyal celebrity following thanks to its method of cold pressing. For those who don't know, cold-pressed juice is juice extracted from fruits and vegetables in such a way that it maintains the greatest proportion of nutrients and enzymes. My faves were the beautifully earthy Roots juice, containing beetroot, carrot, apple, ginger and lemon, and the zingy Exotic juice, containing pineapple and fiery ginger. Imbibe one immediately if not sooner.

Beautify your mind and your bookshelf with the new Penguin Classic Pocketbooks
These jewel-hued clothbound gems will delight the bookworm in your life; they're almost too pretty to read. If you do, however, this non-fiction series focuses on Great Ideas, featuring the work of ten writers, including Virginia Woolf, Freud, Kierkegaard and Marx. Designed by the award-winning Coralie Bickford-Smith, these philosophical and political pocket-sized books are a must for any collector.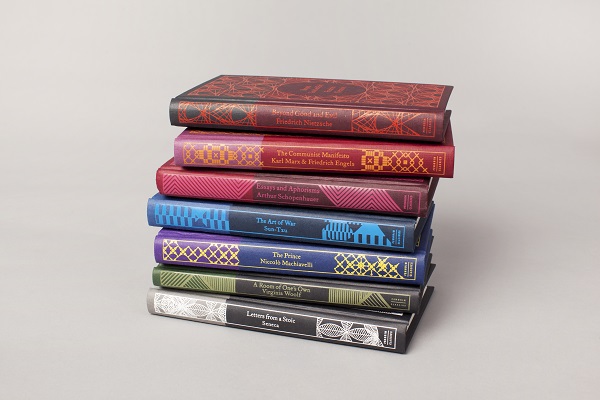 Words: Jessica Luper