Pimp your facial
What do Kate Middleton, Kim Kardashian and Jennifer Aniston all have in common? They all have ridiculously youthful, glowing skin – and they all have Oxyjet facials. This extremely scientific facial uses medical-grade oxygen to push toxin-free ingredients deep into the skin, to actively plump it up, dimish facial wrinkles and promote collagen production.
I was invited to try the Oxyjet facial by the kind people at Clinica Fiore in Covent Garden, a reassuringly white clinic manned by some of the freshest-face people I have ever seen in real life. I hadn't a clue what to expect and was slightly frightened to see an actual puffing oxygen machine sitting next to the bed. Nonetheless, tempted by the promise of 'miracle' results, I climbed on. My face was gently cleansed and exfoliated before my therapist applied the active ingredients to my face and went about sucking it merrily along with what I can only describe as an 'oxygen pipe'. This tickled gently and occasionally made funny noises, but was otherwise pleasant enough. A caviar collagen mask was then applied to my skin, along with a breathing mask impregnated with essential oils, before it was removed and I was on my merry way.
Was it bizarre? Yes, very – if you haven't previously dabbled in the world of clinical facials. Did it work? I'd say so – my skin looked plumper and fresher and my hated between-the-eyebrows wrinkle actually disappeared – even my boyfriend noticed. I'd definitely give this another go before a special occasion; they recommend a course of four consecutive weeks, followed by one a month for upkeep, for best results. Tempted? Book in at Clinica Fiore.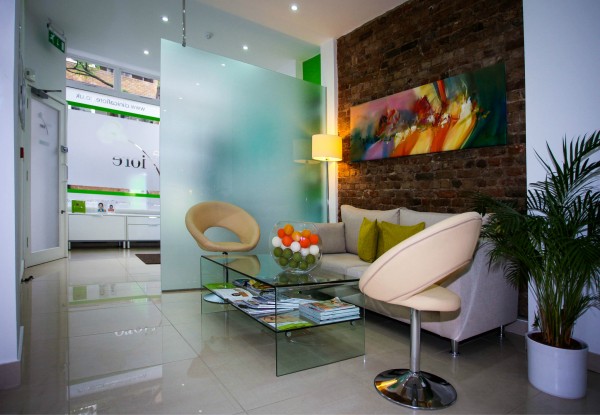 Feast on London's finest Chinese
Where do the Chinese people of London go for Chinese? Wonder no more, because I found quite a few of them chowing down in the Royal China restaurant on Baker Street.
Having recently launched a range of Bubble Pearl beverages, made with fresh fruit with balls of delicious tapioca-like jelly balls nestled at the bottom of the glass, you're cordially invited to spike your own drink to create a fruity cocktail. Add to that an authentic Hong Kong menu – we feasted on hot and sour soup, crispy prawn rolls, satay chicken and some of the best spring rolls I've ever eaten – and you've got yourself a deal. It's not particularly trendy – think authentic Chinese decor – but there are no ducks hanging in the window, so that does it for me. Cheap, too.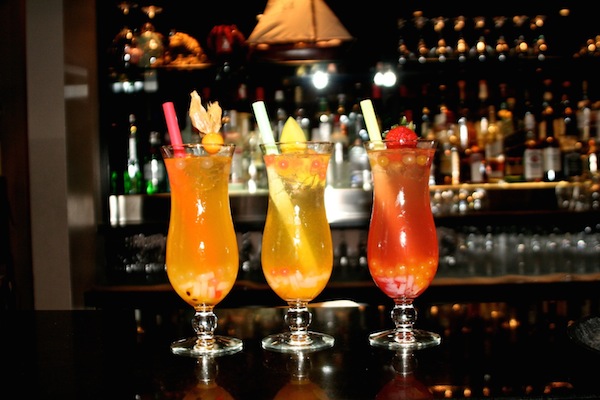 Protect your hair like the Berber women
Argania has launched its premium, salon-quality, haircare products – Desert Defence Shampoo and Conditioner, Cashmere Hair Leave-in Conditioner and Liquid Gold Hair Oil and Hair Oil Light. Harnessing the natural power of cold-pressed, organic argan oil from Morocco, the oil is ethically sourced from the Berber women of Morocco, who cultivate argan oil from trees found exclusively in the south west of the country. Fusing the argan oil with natural essential oils. Jojoba, sweet almond and evening primrose oils, these products work together to produce cashmere-soft locks, even in harsh desert climates.
The shampoo and conditioner, £7.99 each, were an immediate hit with me – the shampoo is gentle and low on lather, and the conditioner instantly slithered over my tangled tresses, eliminating the need for my daily struggle with the hairbrush. I used the Argania Liquid Gold Hair Oil, £14.99, alone on wet hair, and it left my locks silky smooth and frizz free. This thick, sumptuous oil gives dry hair instant shine without leaving any oily residue, as well as protecting and extending the life of hair colour; and if you fancy trying a hair oil but have finer hair, try Liquid Gold Hair Oil Light, which nourishes without weighing down your locks. Buy at Boots, Beauty Studio by Superdrug or www.lovelula.com.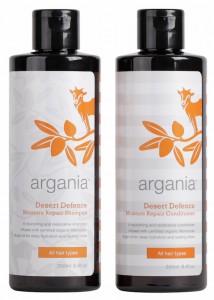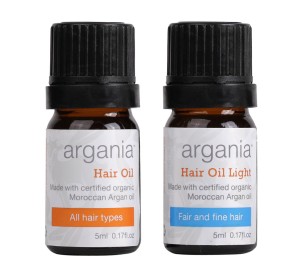 Words: Jessica Luper
@Beekletweet