This Month We're... Living in Technicolour
Molly Flatt encourages us all to live on the bright side, even when skies are grey
This issue marks one whole year since we launched The Manual, our groundbreaking digital-only monthly. It also marks my first issue as Editor since pressing pause on work for seven months' maternity leave (like a true PHOENIX obsessive, I filed my last piece of copy for the March issue six hours before my daughter was born).
What a difference perspective makes. Both birthing a magazine and birthing a baby have been – at times – exhausting, frustrating and humbling experiences, but they have also given me an appreciation for the incredible richness that's hiding in every corner of life, if you know how to look. From the second my daughter's hungry cornflower gaze zoomed in towards me, I began to see the world through her eyes – a world where every face, object and place is utterly vivid, with the fog of assumptions and expectations stripped away.
So, despite the murky skies overhead, our November issue is a celebration of brightness, brilliance and shine. I challenge anyone to scroll through our Colour Theory fashion shoot, read our interview with the overachieving BAFTA-winning poet, actress and playwright Michaela Coel, browse the rainbow of new products in our beauty pages, dip into the eclectic world of our violet-haired cover woman B.Traits, read our new Film Editor Greg Taylor's review of the first Saudi Arabian rom-com, or dwell on the fantasy in purple summoned by Aase Hopstock, the brilliant illustrator and style blogger who designs our monthly Style Sketchbook, and not feel the tiniest ray of luminosity burst through.
One of my picks for this issue's PHOENIX Loves outfit is a grass-green tote from The Tate, emblazoned with a quote from Georgia O'Keefe: "When you take a flower in your hand and really look at it, it becomes your world for a moment." The earth might be pretty bare right now, but remember to look, and look properly, and you might just start to see the most extravagant blooms.
Happy browsing.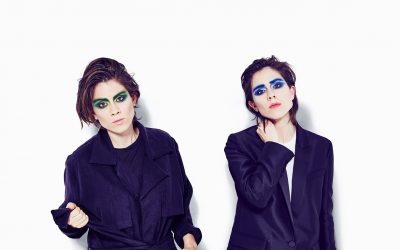 The Grammy-nominated duo on launching their own LGBTQ charity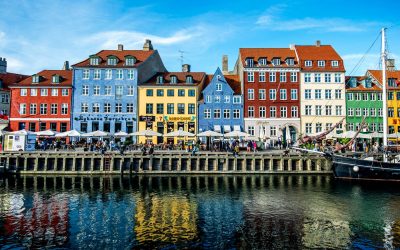 From the buzzing Meatpacking District to the free town of Christiana, here's why you need to take a trip to Denmark's capital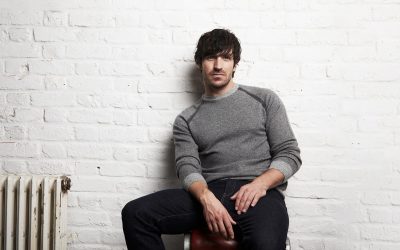 Now is a time to bond together to survive, says the Resident Evil: The Final Chapter actor