Now is a time to bond together to survive, says the Resident Evil: The Final Chapter actor
T
oday marks the release of
Resident Evil: The Final Chapter
, the final installment of the most successful video game film franchise ever, which has grossed over $1 billion to date. The film opens with humanity is on its last legs in Washington D.C. – a situation with more resonance, surely, than director Paul W. S. Anderson could ever have anticipated.
Rampaging through the zombies (alongside Milla Jovovich) is Eoin Macken, the swarthy Irishman best known for his role as Sir Gwaine in the award-winning BBC fantasy series Merlin. But although Macken is fast building a reputation as an adaptable and compelling actor – recent gigs include a regular character in NBC medical drama The Night Shift, the lead in supernatural horror film The Forest and a role in Mike Figgis's thriller Suspension of Disbelief –  he is also a talented director, writer and producer in his own right (check out his independent feature Leopard on iTunes and Amazon).
We wrestled him into one place for a quick interview and found, far from a haughty auteur, a deep-thinking, open-hearted, eclectically-curious soul. Zombies, you've got no chance. Unless you show him Watership Down…
There's a deep moral message in this film, surrounded by the zombies and the chaos and the excitement, that is incredibly relevant right now
Why should we go and see Resident Evil: The Last Chapter?
Because it's the last film in the franchise and it's really quite brilliant. Paul went all out on this film. When I first read it my immediate thought was Mad Max in terms of the energy and the pacing and the scope. It's huge and ballsy, scary and a lot of fun.
Are you happy with your work on the film?
Very much so. It was such a huge production, bigger than anything I had done before, and Paul was very trusting with letting me explore the character in the manner I wanted. I think the character comes out well.
Resident Evil: The Last Chapter sees humanity on its last legs. Which seems rather close to the bone. How are you feeling after the shitstorm that was 2016?
Drained, confused and exhausted. I don't really know how to express my feelings in an interview like this, but there is more of a need now than ever for humanity to take a look at itself and bond together to survive, a little like Resident Evil – there's a deep moral message in this film, surrounded by the zombies and the chaos and the excitement, that is incredibly relevant right now.
Resident Evil: The Final Chapter Trailer
You're also a writer and director of short films. Is that where your heart really lies?
My heart is just wherever I find inspiration. I never imagined I would be lucky enough to be able to make films and create things or work as an actor so I just want to tell stories and be on a set.
Has taking on those positions influenced you as an actor?
It's helped for sure. It's given me a greater appreciation and understanding of what is required of an actor on set, and to leave the ego at the door and trust my director implicitly.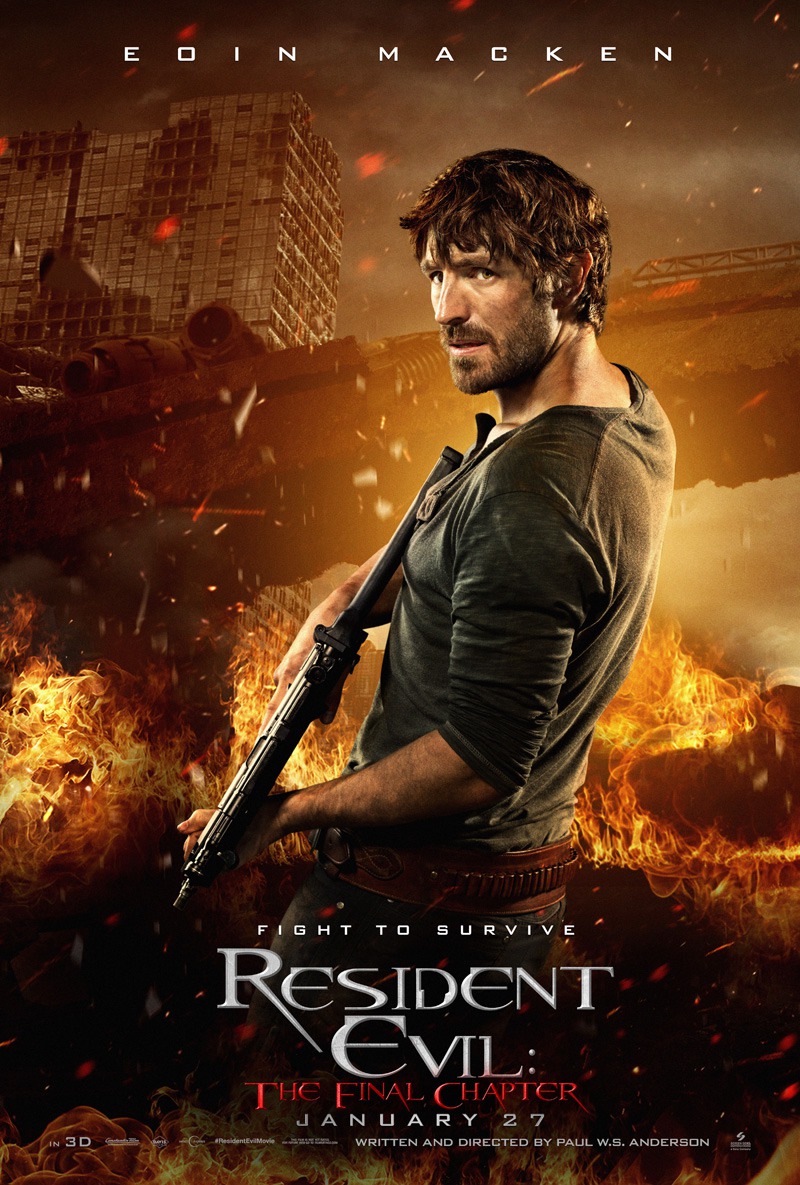 BOOK NOW: Resident Evil: The Final Chapter
What are the most underrated independent films we should go and seek out?
Patrick's Day by Terry McMahon is a modern Irish masterpiece and hasn't gotten the viewing it deserves despite all the awards and plaudits. Terry is a genius, and a very important figure right now in Ireland with his passion and belief. Everybody should see his last film. It's incredible.
Worst film of all time?
For how it ruined my opinion of pet rabbits, Watership Down. That film is scarring!
Other film releases you're looking forward to this year?
I really want to see Live By Night and Moonlight, both look incredible.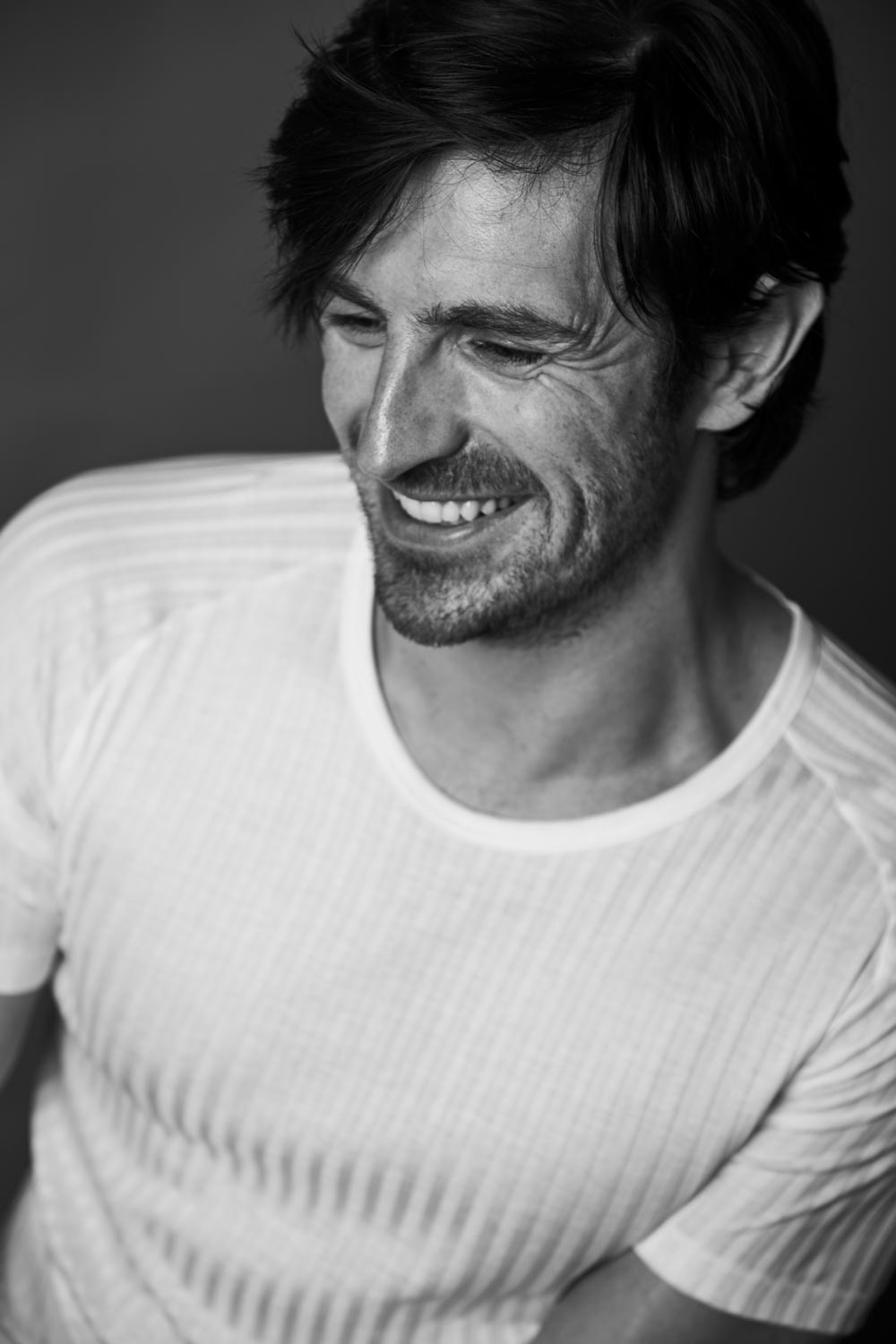 Are you interested in fashion?
Sort of, not in a way that I understand or pay attention to trends, but clothes that look good. Burberry opened my eyes to the joys of a tailored suit recently.
Is there a signature Eoin look?
I hope not, because it's not very well considered.
Do you consider yourself politically engaged?
Not as much as I would like to be. I want to focus on certain environmental elements more, the pressures that we as a culture and a species are putting the environment under. I do my bit, but I'm trying to see how I can focus and do more. There are some very important charities such as the Wildlife Fund that need more support.
What are you most proud of?
Being able to have gone to Mozambique and made a documentary for Sightsavers. Having the skillset as a filmmaker to make that documentary, and to have a little bit of a cachet as an actor to be asked, is humbling, and made me proud that I was able to do something worthwhile.
What would you like to be better at?
Pretty much everything. I'm shite at cooking, need to work on that.
I run all the time, I grew up doing cross country athletics, and running is very peaceful for me
How do you stay happy?
I think I try to always be happy. Life is very short and I some wonderful family and friends who I'm thankful for. It's all about the little things that keep you going really.

How do you stay healthy?
I don't eat fast food, and I eat quite a lot of vegetarian stuff now, more than before. I run all the time, I grew up doing cross country athletics, and running is very peaceful for me.
Favourite London hangouts?
There's a cool little wine bar near Embankment, Gordons, that I quite like, and there's an amazing jazz place at Old Street called Nightjar that is wicked.
One piece of advice to aspiring actors?
Do things. Make things and never stop, it's the only way to learn. I created a lot of my own early work, and my acting showreel for years was all off my own projects – it's how I learned how to act and to understand film.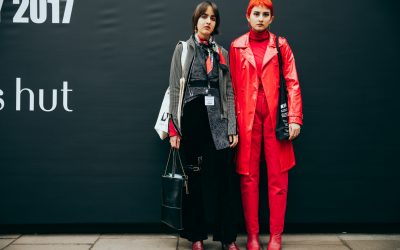 From bloggers to Editors-in-Chief, we round up the best of the street style contingent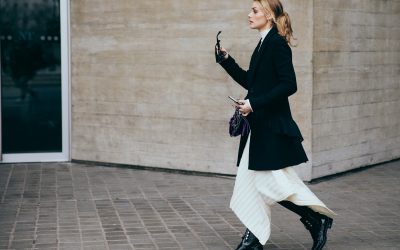 From bloggers to Editors-in-Chief, we round up the best of the street style contingent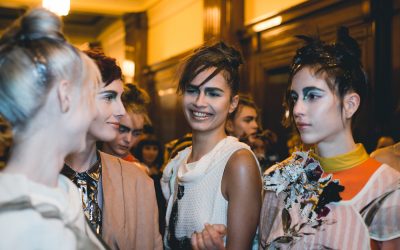 The eco-friendly brand presented a painterly, nature-inspired collection for their second catwalk appearance