THE FEAR
Mary-Jane Wiltsher reflects on the benefits of a good scare, though not necessarily the Halloween variety
It's the season of toil, trouble and things that go bump in the night, but most fears are a bit more abstract than those signposted by the cartoonish Scream masks and snarling pumpkins beginning to festoon shop windows.
This editor's letter, for instance. It's my first, and has triggered a serious case of the heebie jeebies. And so I am turning, with a touch of Insta-quote mongering, to the words of Mary Schmich. When she stressed the importance of doing one thing every day that scares you, she was talking less about the Michael Myers marathon at your local Picturehouse and more about a small scale, systematic drip-feeding of fear into your life.
Because of course, in moderation, fear is healthy. That fight-or-flight response hard-wired into all animals – the same one that causes your pupils to dilate and sends adrenalin surging through your body, thanks to the almond-shaped amygdala or 'fear centre' deep in your brain – is what makes you hit that deadline, beat your track record, or push yourself that bit harder. As Hunter S. Thompson reassuringly pointed out, "even fruit bats know fear, and I salute them for it. If you think the world is weird now, imagine how weird it would be if wild beasts had no fear."
Broadly speaking, we can divide our fears into two groups. There are the big'uns – those innate, primal fears of pain, death, extreme loss, but also, you know, clowns with shark eyes or flesh-eating tarantulas – and then there are those idiosyncratic, identity-derived fears that make us ask questions like 'but can I do it?' 'will I be rejected?' or 'am I honestly capable of giving a 5-point presentation in front of Margot from accounts given what I said in Spoons after my ninth pint of pinot?'
In this issue, our film writer Greg Taylor takes a scalpel to some of those beefier fear-triggers and how they are deployed in celluloid with his dissection-spectacular, Anatomy of a Horror. From the uncanny space to the fetid finale, this is an operation best watched through your fingers. Elsewhere, in more real, brutal terms, Alfie Allen talks about recreating the horrors of war in new WWII drama Close To The Enemy.
But we're also celebrating those change-makers who are unafraid to push boundaries in daily life, and in turn make us feel capable of doing the same, like our incredible cover star, ex-firefighter and androgynous model Rain Dove, who identifies as genderqueer and talks frankly here about representing values of humanism, both in the fashion industry and as an activist. Over in our culture section, in a more musical form of barrier breaking, there's the multi-talented composer, DJ and producer Kate Simko, who continues to be a pioneer in her field and brings her electronic-classical hybrid ensemble, London Electronic Orchestra, to the Royal Albert Hall this month.
And don't worry, we've got the shiny, shoppable end of the spectrum covered too, from the best grown-up Halloween party supplies to how to nail AW16's moody, berry-hued lip in our beauty shoot. After all, October isn't all about the spooks. It's also a month of comfort, retreating indoors and cosying up for winter. You have full permission to wrap up warm in military inspired staples and sumptuous crushed velvet, as featured in our fashion section, mix yourself a pumpkin-spiced Hawthorn's Gin cocktail, and cook up a storm with Glynn Purnell's roast duck and cinnamon tarte tatin.
So, in whatever small way you can, tame fear. Go on a blind date. Apply for that job you don't think you have the slightest hope of getting. Speak to someone who you ordinarily wouldn't at a party. Because the biggest rush of all is that blissful relief when you wonder what all the panic was about in the first place. As the closing paragraphs form, I'm unsure why I imagined this letter would be such a horror show. In fact, it's positively PG. I'm off to watch The Shining.
No Results Found
The page you requested could not be found. Try refining your search, or use the navigation above to locate the post.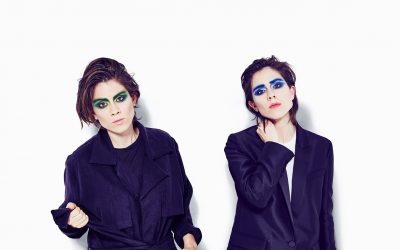 The Grammy-nominated duo on launching their own LGBTQ charity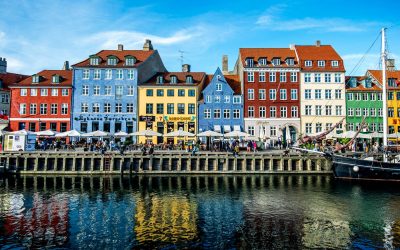 From the buzzing Meatpacking District to the free town of Christiana, here's why you need to take a trip to Denmark's capital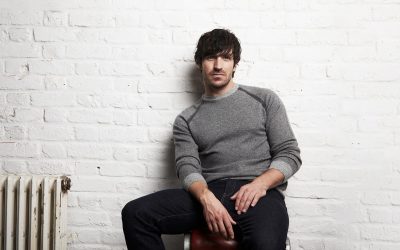 Now is a time to bond together to survive, says the Resident Evil: The Final Chapter actor