The lovebirds that nailed the elusive art of the guilt-free snack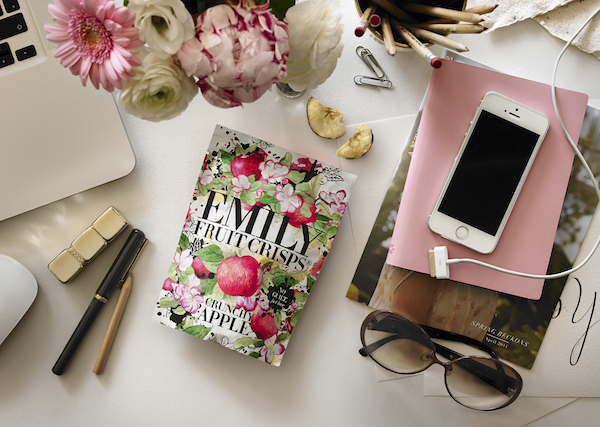 Alex Ascani and his girlfriend Emily Wong were on holiday in the Far East when they discovered a local method of cooking fruit and vegetable crisps in a vacuum. As London-based foodies who travelled the globe for their high-powered corporate jobs, they were pretty sure they'd tasted all the 'exciting' snacks the world had to offer – but, far from the limp, oily things they'd tried in the UK, these crisps were high quality, vibrant, tasty and unbelievably crunchy.
And so they took the bold step of investing all their savings and a hell of a lot of time in launching Emily Fruit Crisps (Alex, an Italian romantic, named their brand after her so, as he put it, "I could see your name wherever I go"). Launching in apple, pineapple and banana flavours, the crisps are low in fat, free from additives and preservatives, and only 124 calories a bag – yet retain all the flavour and feel-good nutrients of fruit.
Fibre, vitamins, minerals, antioxidants: they're all there, but this is far from the usual worthy-but-tasteless Whole Foods 'treat'. And they're great in recipes, too; The Laundry E8 are currently using the crisps to garnish their cocktails.
Frankly, the PHOENIX office has become truly addicted. we asked Wong to tell us their story about the business, their own healthy tips and their favourite London foodie spots.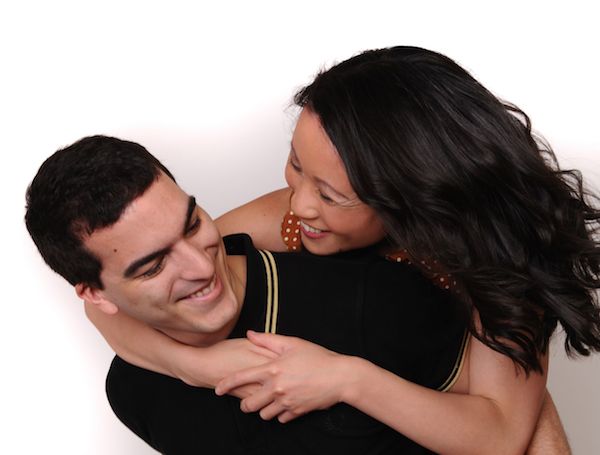 OK Emily, sell us EFC in one line.
All the goodness of fruit with the crunch of a crisp!
What's your favourite flavour and/or recipe?  
We both love simple, clean flavours which is how we try and cook as well.  Alex makes an incredible pasta sorrentina with nothing more than some good tomatoes, fresh basil and buffalo mozzarella. One of my favourite things is to steam a whole chicken with some salt, ginger and spring onions which is a traditional Chinese recipe that I grew up on. It's one of those things that takes nothing at all but comes out incredibly yummy.
How else do you try and stay healthy?
I try to be healthy by just being incredibly practical about it. I am always trying to walk if I have the opportunity and to eat a balanced diet (which is always a challenge when you're busy and on the move). I'm also trying to cut down on the amount of alcohol which I've discovered is near impossible when it's sunny in London.
What are your top eating spots in London?
Alex is in love with Xiao Long Bao which are delicate Chinese dumplings filled with delicious meat and broth so we're constantly in search of 'the best'.  We're currently loving the Xiao Long Bao @ Hutong in the Shard. They also make a mean peking duck and of course the view is absolutely fantastic. If you can get past the celebrity and hype, the Chiltern Fire House really is fantastic; there's a buzzy and communal mediterranean feel about the place and the food is lovely. Sometimes I like to escape for a meal for one at the Northall at the Corinthia Hotel or The Gilbert Scott at the St Pancras Renaissance Hotel.  I usually go on an early week day evening when its not so busy as a treat; I've always loved quiet restaurants tucked away in lovely hotels, there's just something incredibly romantic and comforting about it.
What are you most proud of with EFC's success so far?
We're actually really proud of the team we've put together; we're still growing but we think we've got it right so far. It sounds like such a basic thing but it's incredibly difficult to get a group of people with the right skills and chemistry to make a business work and it's not something you can just piece together by reviewing resumes.
What's your advice to anyone wanting to start their own business?
Make sure you're pursuing what you're passionate about, get the right people on board and never lose site of the numbers, everything else will follow.
What next?
We're trying to find a free weekend before the summer is over to get away for a few days, just by ourselves; we're afraid we might just go slightly bonkers if we leave it for any longer.
Emily Fruit Crisps are available at Selfridges and online.
Words: Molly Flatt