Wondering what to do this Easter? For chocolate, concerts and creativity, step this way…
Chocolate Tour of London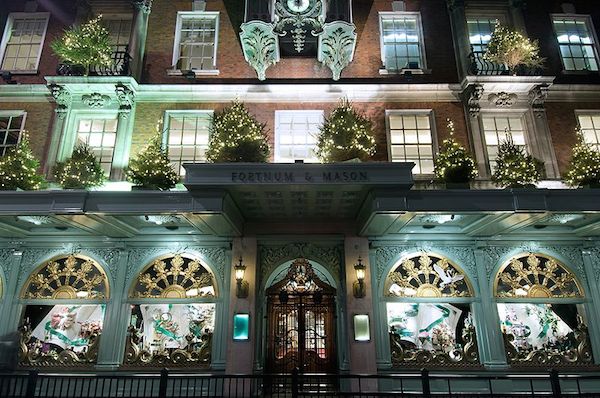 If you're looking for an opportunity to consume a vast amount of chocolate under the guise of sophisticated food tasting, then the Chocolate Tour of London is for you. The tour  stops at 10 different chocolatiers in the luxurious streets of Mayfair – Prestat, Fortnum & Mason's and Charbonnel & Walker to name but a few – while a knowledgable tour guide educates you on the history and health benefits (oh yes) of the sweet stuff. Oh, and you will be offered an array of chocolatey delights along the way.
£30 per person
http://www.greatbritishtours.com/gbt/the-chocolate-walking-tour-of-london.html
Feast of St George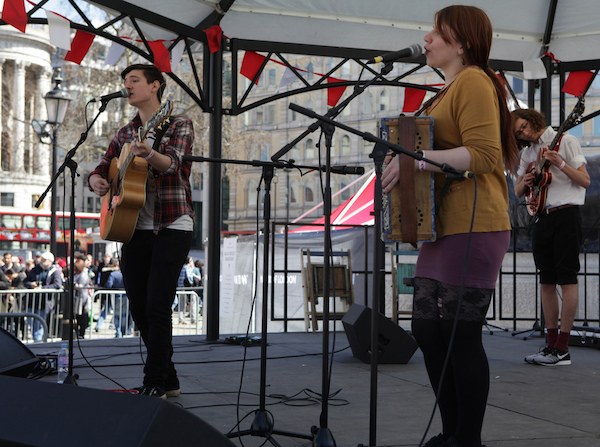 On Bank Holiday Monday Trafalgar Square will be stuffed full of traditional English fun and frivolity for The Feast of Saint George. Organised by the Mayor of London, the event will include an English farmers' market – with stalls selling hog roast, homemade pies and cakes – and live demonstrations from London's top chefs. Music lovers also won't want to miss the Music Medley bandstand with talented young musicians and singers performing from GIGS, the Mayor's busking competition.
12pm – 6pm
Free entry
http://www.london.gov.uk/get-involved/events/feast-of-st-george-2014?source=vanityurl
Berwick Street's Record Store Day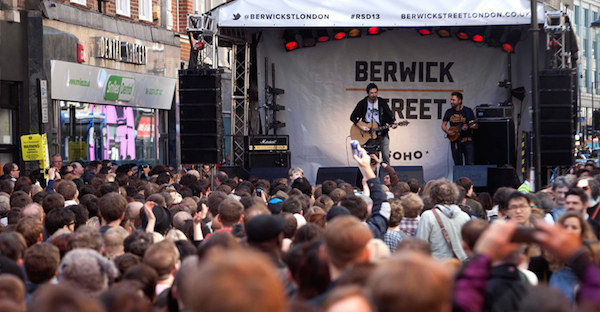 Berwick Street, home to the dying breed of musty record shops, will be brought to life this Saturday for a free mini-festival. An outdoor main-stage will see a stream of live artists playing throughout the day, while local shops and smaller stages dotted around the area will also host live DJs, parties and music quizzes. Alongside the music events, it's worth taking a look around the nearby traditional pubs, vintage fashion shops and food markets that line Soho's eclectic streets.
Free entry
http://berwickstreetlondon.co.uk
Secret 7″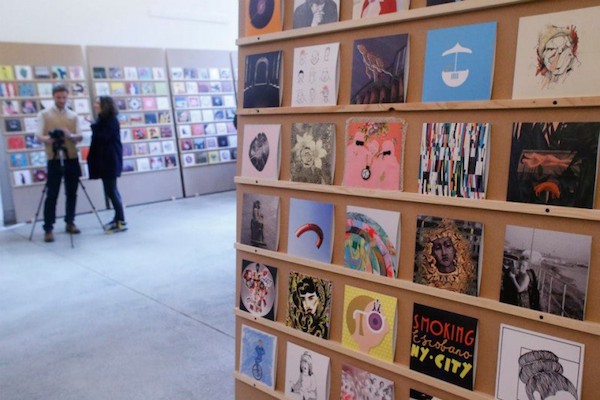 Taking 7 tracks from 7 of the best-known musicians, Secret 7" then presses each one 100 times to 7″ vinyl and invites artists from around the world to interpret the tracks in their own style, resulting in a one-of-a-kind sleeve, available for you to purchase. Intrigued? What if we tell you that the artists this year include Jake and Dinos Chapman, Antony Gormley, and Paul Smith, and that each sleeve costs only £45. Thought so. Once you've parted with your cash, you'll be able to discover who has created your sleeve…
Sale is opens 10:00 – 18:00.
Arrive early to avoid disappointment. 
Words: Joy Starkey