Wild hearts, amazing flowers
Not long now! Our amazing winter issue hits newsagents and tablets on December 5th, and with just over a week to go, we thought we'd share some of the collaborators who have inspired our shoots and stories. This issue's theme, #HeartsAreWild, uncovers the streak of wildness we all have buried inside, so we always knew we wanted nature to be part of our big men's accessories shoot by Thomas Rohde.
Step forward Moyses Stevens. The iconic English florists have been creating dramatic flower arrangements since 1876, and over the past century and a half they have won two royal warrants, including one from the Prince of Wales, not to mention a devoted following amongst societies, corporate and A-list events.
But we only work with people who have heart as well as talent, and Moyses Stevens are deeply ethical – the company works with the seasons to minimise the impact on the environment, craft their designs by hand, and grow their own flowers in Britain, organically and sustainably. With a space in Villandry on Great Portland Street, a flourishing floristry studio and garden centre in Temple Fortune, Chelsea, and a concession stand in Harrods, they have their roots firmly in the capital – but, as we found out on set, their ideas are as fresh as their blooms.
Okay, so we can't all fill our houses with elaborate photoshoot creations, but a single dramatic bouquet can do wonders for a dark winter bedroom. So we asked Moyses Stevens to suggest their favourite bouquets to brighten up our week – and bring out the wildness in our hearts.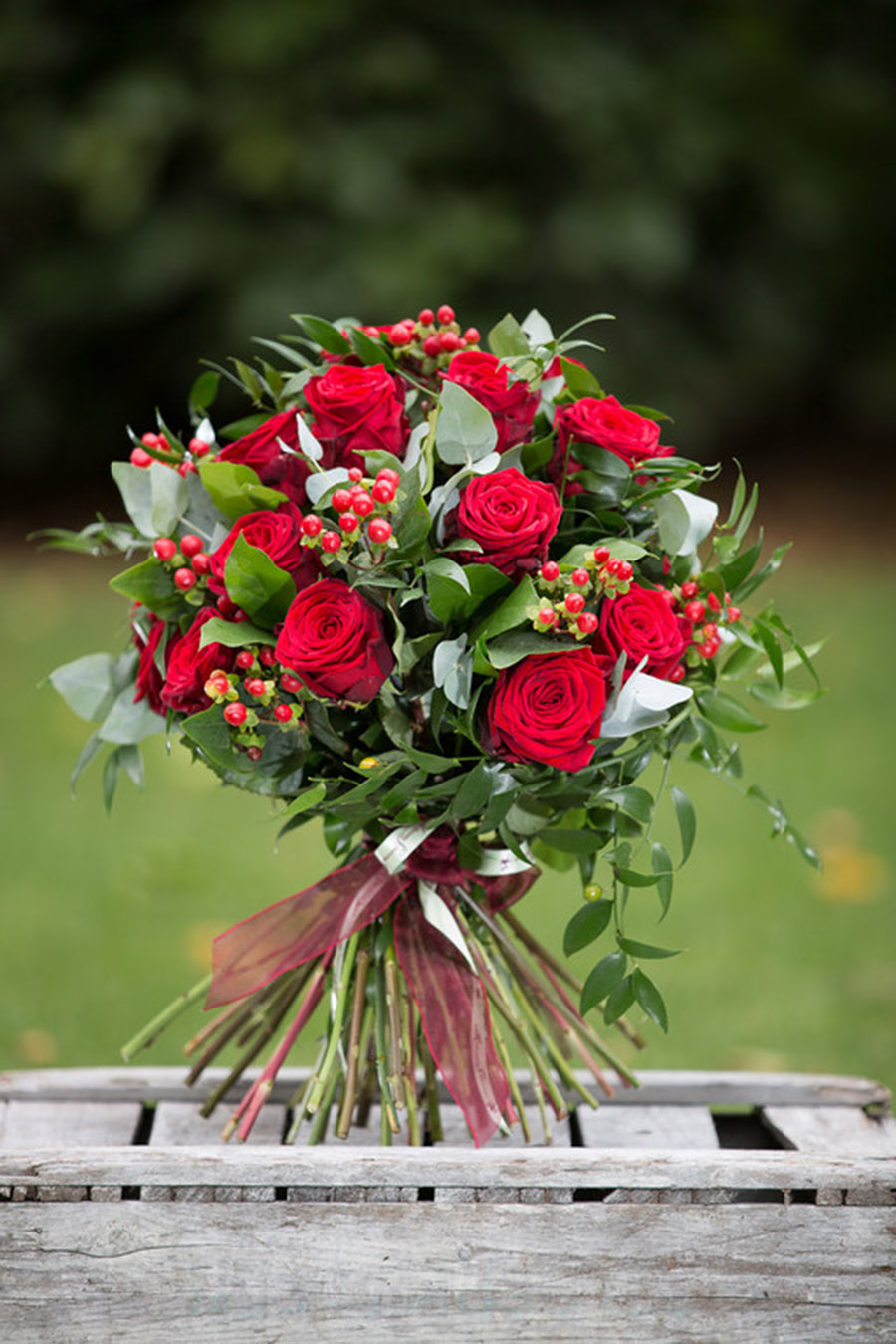 Red rose bouquet, £75 – The world's most famous symbol of love, the crisp red rose, takes centre stage amongst glossy seasonal foliage – perfect for Christmas.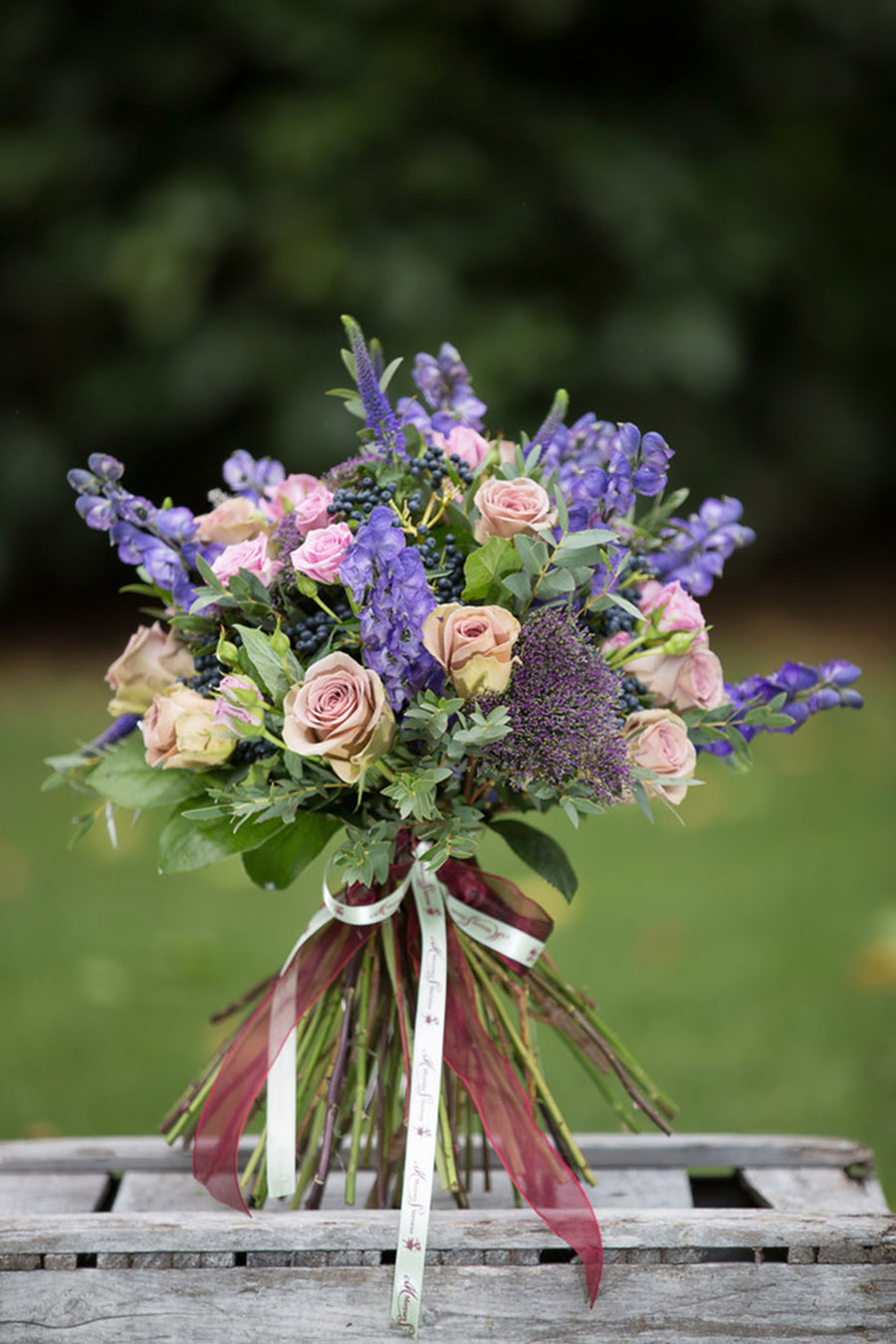 Billy BLue, £70 –  This elegant blend of scabiosa and alliums, complemented by luscious flowering foliage, brings the colours of spring into the chill of November.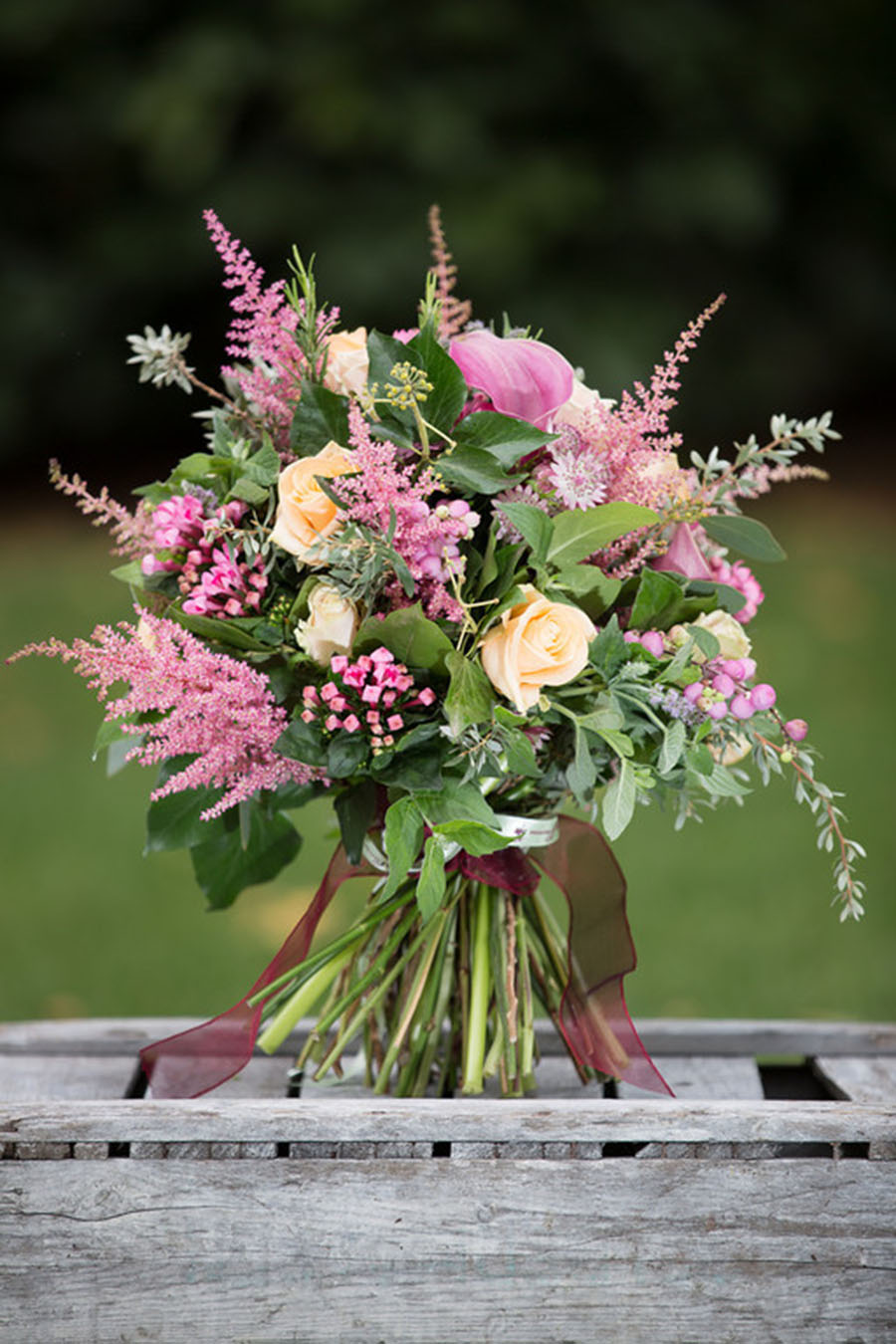 Peach Melba, £70 – Vibrant Sarah Bernhard peonies and peach 'Avalanche' roses join phlox and viburnum flowers in a rustic-feel hand-tied bouquet.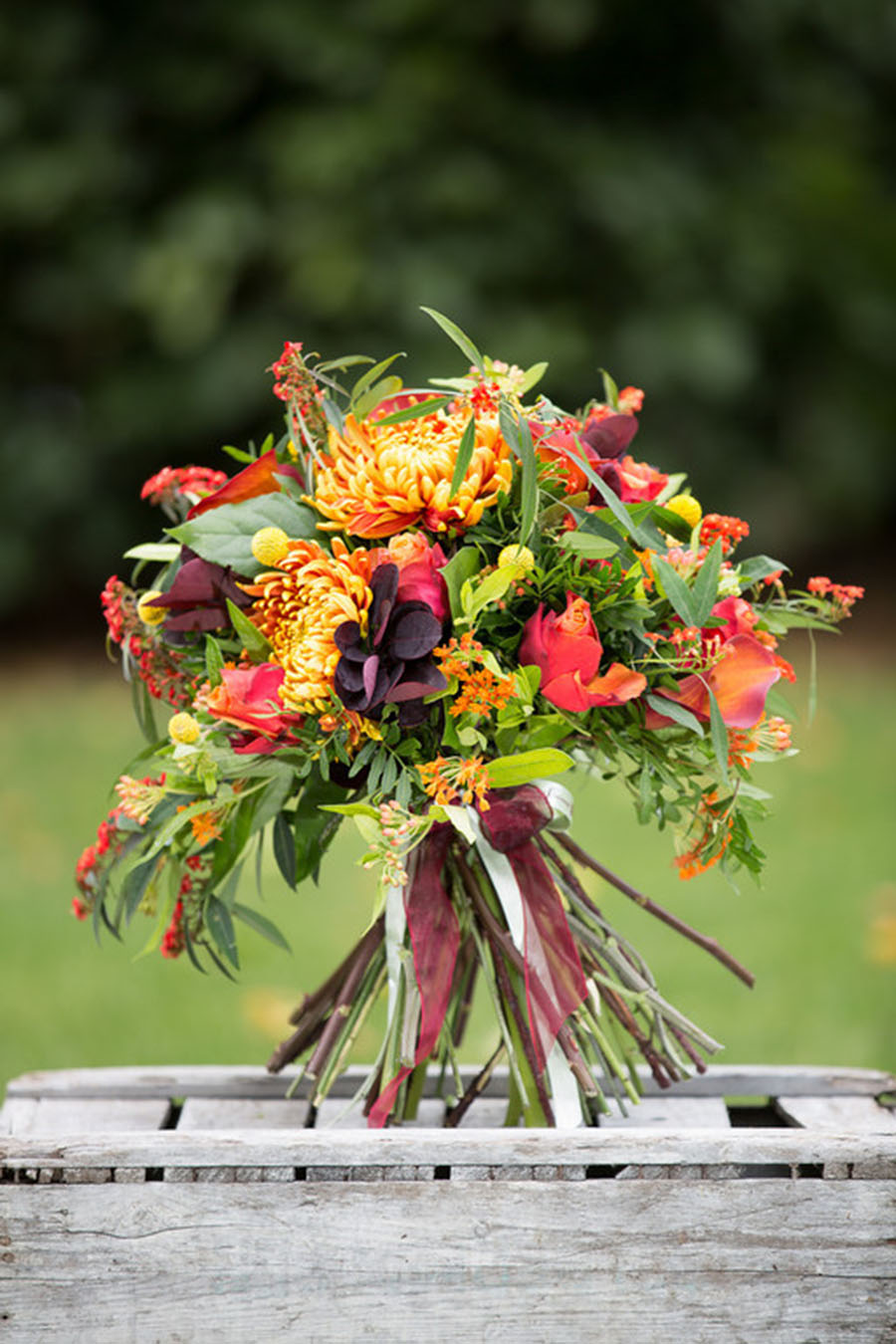 Autumn Wonder, £70 – A real autumnal centrepiece, luxury 'Cherry Brandy' roses and 'Tom Pearce' chrysanthemums make this dramatic arrangement one of our reliable best sellers.
Words: Victoria Seffens