Designer Helen Spencer pays tribute to our bold new interiors mood
Patterns are power. Micro or macroscopic, global or local, they are the essence of nature, and the human brain is essentially a pattern-making machine. But patterns don't just mean history; they mean progress. It is by chasing patterns that we have started to unlock the wonders of science, nature, and maths, from DNA codebooks to space travel.  Heady stuff.
Exactly for this reason, however, patterns have a rather, well, chequered history in interior design. The dynamism and disorder involved in powerful prints can make them hard to live with; constantly disturbing the eye and stirring the imagination, they do not always equate to a sense of rest.
Rest is overrated.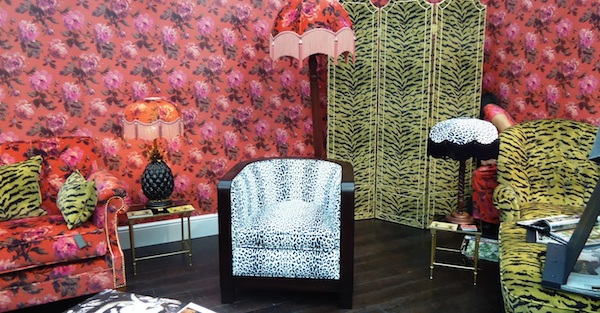 House of Hackney
I'm delighted to see the bland beiges of nineties and noughties interior design beginning to give way to a bolder aesthetic. People are getting fed up with hotel chic; we're craving a cosier and quirkier atmosphere, a home that suggests our personality can't be expressed by cappuccino suede.
Pattern on pattern has re-emerged as a major trend, as last month's Decorex International trade show proved. The best of the bunch included House of Hackney, whose latest collection clashes kitsch floral chintz, with leopard spots and tigers stripes,. Zoffany went full William Morris with lush flora, while for a more modern digital print, innovative newcomer Beatwoven wove audio arrangements into patterns to produce visual expressions of sound. Alexander McQueen didn't attend the show, but this season's flocks of butterflies, moths, and birds in striking mirror symmetry on the brand's fashion and homeware are a great example of how the trend has taken hold.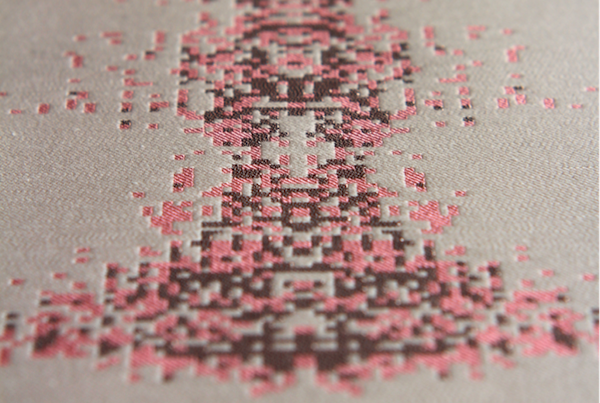 Beatwoven
Suddenly, modest and regimented stripes, spots and stars look twee, while animal prints and bold organic symbols bring energy, boldness and warmth to even the smallest of walls.
Insects are one of my favourite motifs, and while they might seem avant-garde, they have a prestigious history. Crane flies were depicted on English velvet cushion covers as long ago as c1600 whilst the bee has long been deployed as a symbol of order and wisdom, and was featured on 19th century French lace. Birds have been used in interior pattern since ancient Egypt, when looms also produced fine tapestries depicting marine life.
eve spencer Avant-Garde Collection
My latest design, Smoke, was in fact inspired by my dinner – and an original oil painting that hangs in the fishing room of Hix Townhouse Hotel in Lyme Regis. In the final repeat design I wanted to capture the gathering, the movement and the potential of this remarkable animal. Unexpected, yes, but I think it is also very elegant, and expressive of a deep joy you simply can't find in a magnolia-painted wall.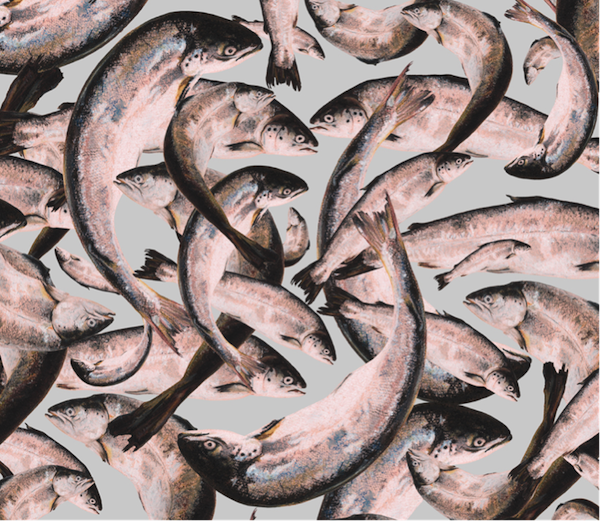 eve spencer Smoke
Have a browse of the products and looks currently inspiring me on my Pinterest board and please share your own. But whether you go for full animal magic, a traditional ethnic weave or a hint of a print, the message is clear: vanilla is out.
Words: Helen Spencer