Interior designer Helen Spencer believes that homes are the stage-sets for our lives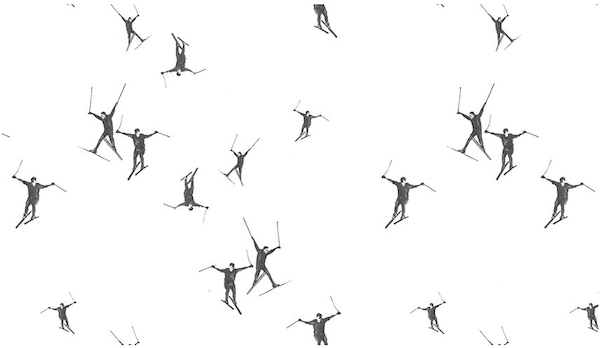 Ski wallpaper by eve spencer
Where there's life, there's a story. Storytelling is one of only a few truly universal human traits that transcend culture; it's a fundamental evolutionary learning mechanism, and it's crucial to our shared notion of 'being'.
From prehistoric cave paintings to CGI films, all art involves stories. Fashion is an obvious way in which we tell stories about ourselves; but interiors are an equally accessible, everyday medium in which we tell stories about our environment, our space, and in doing so: our identity. As pondered in my last column, interior design doesn't just involve messing about with cushions (although there's a fair bit of that as well) – whether purposefully or not, it is a visual and atmospheric extension of our cultures, beliefs, passions and personalities.
When designing for eve spencer, I'm always conscious that I'm telling a story that is part of someone else's story. It's my intention to make the finished tale as distinctive as they are – and there are some designers and brands I find consistently inspiring when it comes to storytelling through space.
Martyn Lawrence Bullard creates trailblazing designs for luxury resorts, retail and residences. With his eclectic approach, bold colour palette and adventurous textures, Bullard uses pedigree antiquities and influences from his many intercontinental adventures to conjure dramatic spaces.  Whether he's creating a home fit for a Maharani Princess, an African inspired ranch, or a sophisticated Italian villa, Bullard has an extraordinary ability to 'set the scene' and deliver interiors stories which feel unique to their owners. Period, ethnic and modern styles are blended with character, humour and a quirky attention to detail.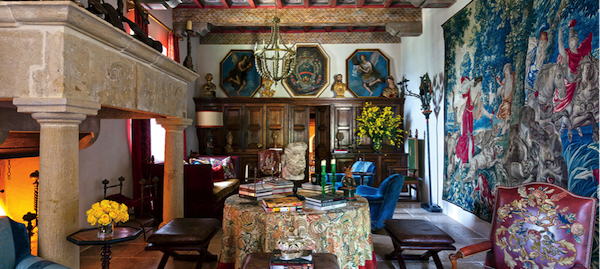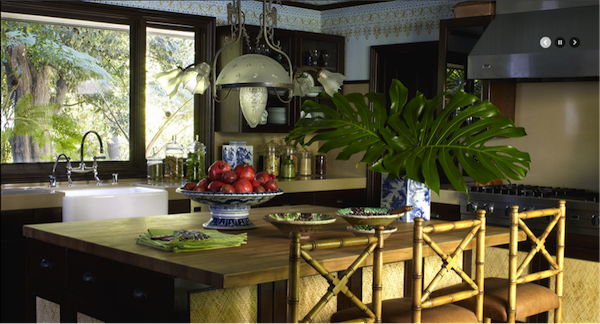 "My designs are designed to tell a story,' Bullard explains. "That story is the story of my clients. The people whose homes I decorate. These homes are one off windows into that person's personality. For me, I never impose my look… I design to create an individual look for each client, their story, a mirror of their taste and a direct view into their inner self.
"That's why I love my job, I get to really know people and help tell their story through collaborative interior design. Live, love and decorate … My motto, my story!"
At the slightly more accessible end of the market, Missoni Homeware also stand out as wonderful storytellers with a striking accent. At Milan Design Week 2014, with their trademark colourfully clashed zigzag drapes and porcelain-clad walls by Richard Ginori, Missoni Moments conjured a magical wonderland. Lounging on ottomans and with thick carpets underfoot, the attention of those present was gradually drawn to the mirrored ceiling from which hung a bedecked table with floral dinnerware collections. Attendees were given an objective view of themselves amidst an enchanting explosion of product – evocative, memorable and commercially savvy.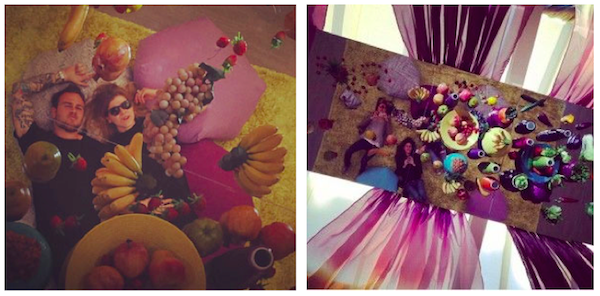 We were recently commissioned to work on a huge historic farmhouse in Luxembourg, where we were tasked with bringing soft furnishings and a vivid colour palette to ten high-traffic living spaces. The homeowners felt a keen sense of being custodians of an important building whose history and grounds they were keen to preserve whilst accommodating their modern expectations of a living space, so the work needed to complement existing colour-ways and possessions, the personal story of the owners and the inherent grandeur of the building itself.
From heavy floor-to-ceiling curtains than run the ten meter length of the dining room, to acoustic panels in the kitchen and soft furnishings in the lounge, we worked to create designs that alternately jumped out of and blended into the house. Upstairs, cushions and curtains reflect the views from the windows of the various bedrooms, while a specially engineered blind softened the transition to the balcony space of the master bedroom.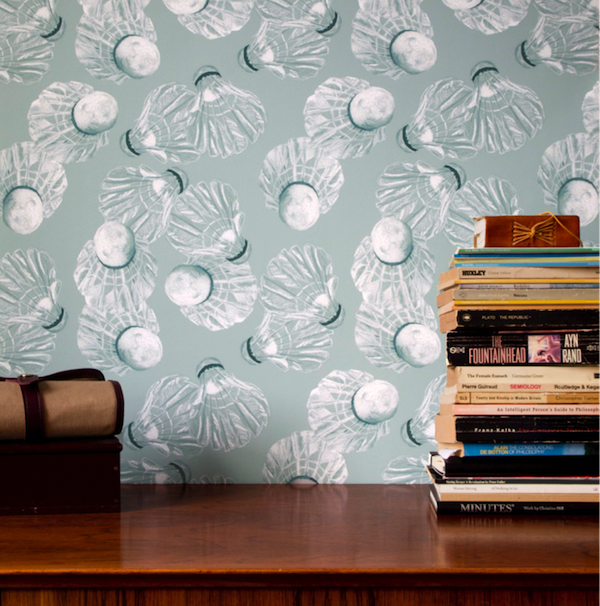 Shuttle wallpaper by eve spencer
When each of us creates an interior, be it over a lifetime or in the space of a few days, we bring our whole life to the task. Don't shy away; but be aware that you must find a happy meeting-place between your own story and the story of your space.
Inspire us all by sharing your home #designstories – and the life experiences and personal influences inspired them – with us on Pinterest.
Words: Helen Spencer