Pinterest meets Net-A-Porter in the fashion world's brightest new app 
Another day, another fashion app. But if you've been so far underwhelmed by developers' promises to transform your life then new contender Nuji, the "shopping platform with social and gamification build into its core", might just be worth a tinker.
Featuring over six million products and 40,000 stores including Zara, Net-a-Porter, Farfetch. J.Crew, Cos, Urban Outfitters and thousands of smaller boutiques, Nuji allows users to browse old favourites and discover new items by tapping into the stream of recommendations curated by its in-platform community. Follow people with similar taste, curate and share items you like, plus earn rewards at your favourite stores. The major advantage? Being able to craft a seriously sexy shopping basket from multiple labels in one slickly designed online space.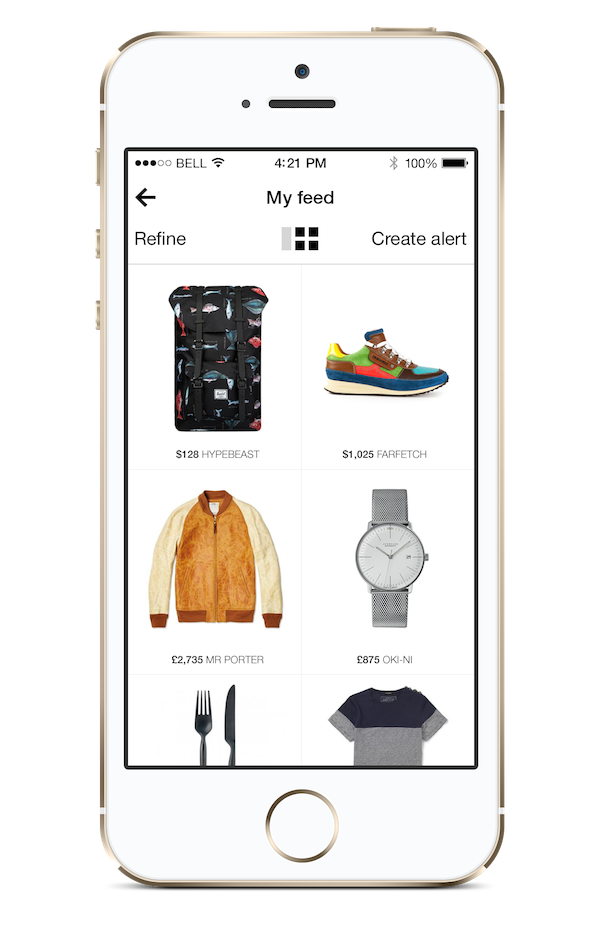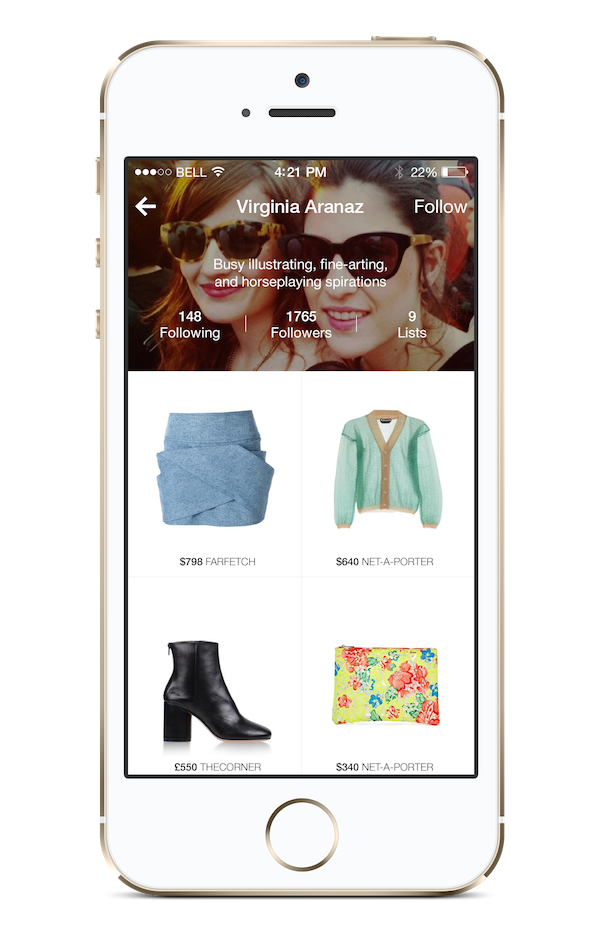 The emphasis here is on quality. Understanding that there is a hell of a lot of noise in the online shopping world, Nuji focuses on high-end labels and quirky finds from hitherto little-known retailers, so – with help from the users you choose to follow – the fashion chaff is weeded out.
We caught up with co-founder Dean Fankhauser in the week of the Nuji app launch and asked him why we should get it on our iPhones right now.
There are a lot of shopping and fashion apps out there. Why is Nuji different?
You're right. The difference is that so many of them feel like mobile versions of their websites. We wanted to build something that took advantage of what's unique about mobile. It was important to utilise every last bit of the device including the sensors, touch, location, the operating system and the phonebook to create something that was more immersive, personable and engaging than any website could ever be.
The other really important thing for us was to make sure the quality of the content is better than any other website or app. You'll find only amazingly beautiful products on Nuji that are high quality and unique. Some of them will be from big, well known brands and others from much smaller designers that you'd never discover anywhere else.
This is made possible because of the incredible community on Nuji that help curate all of the millions of products in the system.
What do you love on the site right now?
My favourite section on the site is the trending Lifestyle section. You can stare at it all day and imagine your dream house. Well, that's what I catch myself doing anyway.
Tell us a bit about yourself
I started my first [mobile music] business when I was 19 at university in Australia. From there I moved to Amsterdam to work for a leading digital agency and then I moved to London working at tech companies like Yahoo in user experience design and strategy.
I couldn't wait to get back to building something from scratch again. I felt like shopping was getting pretty stale and I wanted to do something interesting in the space.
What are we going to see in the future in the digital fashion space?
I honestly think mobile is going to completely redefine the sector. For the last 5-10 years, ecommerce has trended towards editorial. It created more engagement but the main reason they invested so heavily into it was because it was great for Search Engine Optimisation. This isn't the case for mobile and there will be some creative, new ways companies think about how they're going to get their traffic and engagement.
The challenge is to make shopping entertaining again, not just a website or app that people go to when they need something.
What are your 3 favourite apps?
Flipboard: first thing I open every morning and a great inspiration when designing the Nuji app.
Citymapper: I really like the guys who started this and it does what it says it does. The app gets me where I need to be in the least amount of time and effort possible.
Paper: not Facebook Paper, the original iPad app Paper. It's amazing for drawing and sketching things.
Interview: Molly Flatt