Historic fine-fragrance candle makers Cire Trudon claim to have captured the scent of the 'mad, bad and dangerous to know' Lord Byron in their latest release. Exquisitely packaged – a consistent Cire Trudon strong point – the dark brown glass pot with its burnished gold label promises to imbue your home with "…the vivacious spirit of the British poet, his taste for freedom and outspokenness. His solar presence and his elegance have inspired a sophisticated perfume. Wood, brandy and spice notes intermingle. A radical fragrant poem." Gosh.
It was with some trepidation that we at PHOENIX bent to sniff this latest offering in the gorgeous wood-panelled surroundings of the Cire Trudon boutique on Chiltern Street. Would we be so overcome with the spirit of Byron that before we knew it, clothes and morals would be cast aside in a frenzied scented orgy?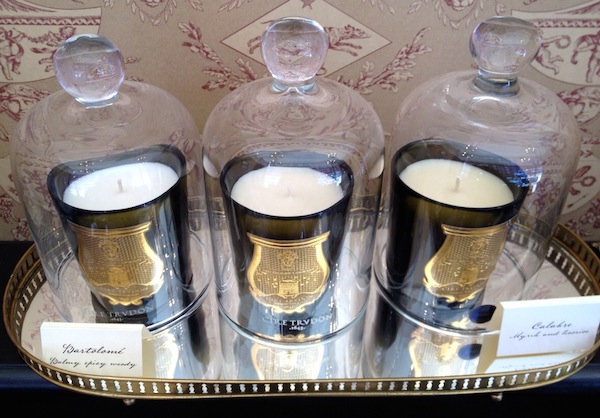 Thankfully for fellow shoppers, no. Byron has a very noticeable presence, even while unlit, but it refrains from drugging you senseless as a lesser quality candle might. The fragrance is deliciously masculine, like walking into the study of a stately home. Subdued yet opulent, it suggests age-old wooden desks, softly burnished leather chairs and a hint of underlying wildness with spilled brandy and exotic spice. Closing your eyes, it feels as though a testosterone-filled poet might indeed have just swished dramatically out of the room mere seconds before you arrived.
If you think this is hyperbole – we are talking about a lump of wax, after all – then you clearly aren't yet a disciple of Cire Trudon's renowned combination of storytelling and luxury. Trudon was born in 1643, when a merchant named Claude Trudon arrived in Paris and began supplying local customers and parishes with candles along with the spices and other goods he already sold. Noted for the complicated processes used to ensure the extreme purity of their product – resulting in a magnificent glow which burned for hours without crackling – Maison Trudon went on to exclusively provide candles to the royal court of France under Louis XIV, as well as to the most prominent churches in Paris and surrounding regions. Indeed, their ties with Versailles even survived the revolution, with Louis XVI continuing to use their candles during his captivity and Maison Trudon rather wisely hiding their royal emblem and motto – Deo regique laborant (they work for God and the King) – beneath a layer of mortar to avoid the furies of the masses.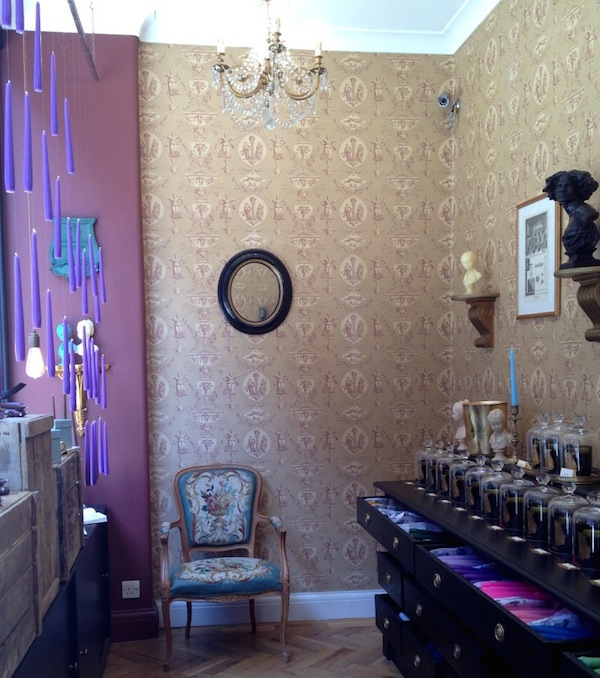 Cire Trudon still provide candles to churches to this day, but have developed their private label activity over the last few decades, meaning we humble commoners now have access to their skills. Quite apart from their purity and long life, Cire Trudon stay ahead of the pack by creating complexly layered fragrances which follow the same lines as a fine perfume. They are never going to churn out a simple 'fig' or 'rose'. They take ideas from history – one candle is influenced by the particular type of floor wax used to polish the mirrored rooms in the Versailles, another represents the Dada movement – and translate them into scented stories you can fill a space with.
The Byron candle would make a fine gift for either sex, and males of the species are sure to appreciate the sophisticated packaging and complete lack of floral flounciness. But personally I think it's a perfect gift to self.  Light the wick and pretend you're enrobed in a velvet gown and knocking back claret with tousle-haired poets, rather than sitting in your pyjamas alone, eating ice cream straight from the tub.
Cire Trudon: Byron
Head: Black Pepper, Mugwort, Saffron, Brandy
Heart: Iris, Vetiver, Patchouli, Cedar
Base: Sandalwood, Leather, Labdanum, Opopanax
Content: 270 grams
Burning time: from 60 – 70 hours
£60
Cire Trudon
36 Chiltern Street
London
W1U 7QJ
+44 (0)20 7486 7590
Open: 10:00am – 6:00pm (Mon-Sat)