Joaquin Phoenix does it. Olivia Wilde has her own website about it, Bill Clinton has been known to do it and Thom Yorke says he did it on a first date. Jay-Z and Beyonce even claim to have done it for 22 straight days.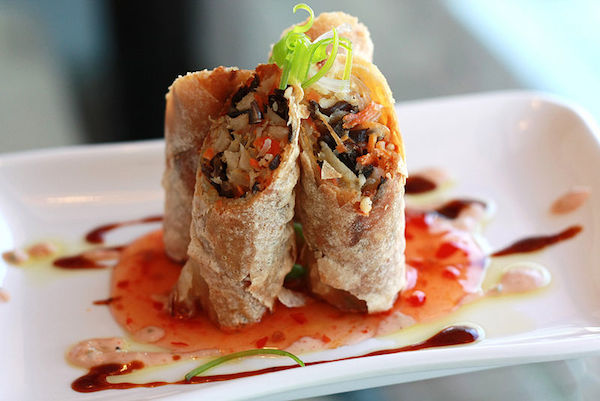 Yes, we're talking about veganism. Once the preserve of Gaia-worshipping extremists in scratchy multicoloured jumpers, a diet that excludes all animal products has become not just normal, but positively aspirational. Gwyneth Paltrow's cookbook makes catering for a vegan lifestyle look like a scene from a Fellini film. Bill Gates has declared that "the future of meat is vegan." And now it even seems possible to fit its restrictive demands into normal life; from the McCartney-backed Meat Free Mondays and Meatless Monday campaigns to that high-profile, social-media-catnip Carter-Knowles "spiritual and physical cleanse," part-time veganism is gobbling up converts at an extraordinary rate.
Currently there are roughly 150,000 full-time vegans in the UK and vegan groups believe that this figure will be overshadowed by the part-timers, who cut out meat, fish and dairy products and increase their intake of fruits, vegetables and other natural produce for either one or two regular days a week or single detox-style blocks of time. According to The Vegan Society, 40 per cent more people signed up for the temporary diet in the first couple of months in 2013, compared with the same period in 2012. In January, they launched a campaign called Veganuary encouraging people to go vegan in the new year; apparently over 3,000 people have taken up the challenge for the first couple of months in 2014.
Why? Sure, some of these flexitarians may just have been trying to shift some post-Christmas weight, but some will have had genuine ethical motivations. One factor may well have been last year's horsemeat debacle; Consumer group Which? revealed that people steered clear from meat for months after the scandal broke and Mintel says the UK market for meat-substitute products, such as tofu, burgers and chicken fillets, rose to £625m last year.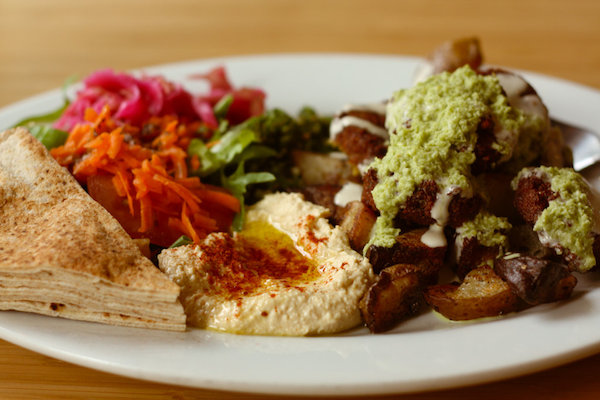 There's also an impressive portfolio of research into the positive effects of veganism on health. Vegans tend to have more energy and maintain a healthy weight more easily than those who were on a traditional low-fat diet. It's also proven that they have significantly lower risk for heart disease, cancer and obesity, which are associated with consuming animal fats. In fact, just two weeks on the diet can significantly lower the risk of breast cancer, and studies also show that diabetics have better control over their glucose and cholesterol levels on the diet. Bill Clinton was prompted to turn vegan after years of struggling with heart disease, and Bill Gates is such an evangelist for its positiver effects that he's backing a San Francisco-based start-up producing egg substitute.
But could you actually do it? Cutting out all those healthy staples we've conscientiously made part of our daily diet – Greek yoghurt, grilled fish, eggs white omelettes – makes us feel rather lost. And although quinoa salads might be fine for LA, the appeal of a good hunk of red meat on a cold winter's day in London cannot be underestimated.
Fear not; there are plenty of people trying to make it easy for us to convert right now. The VB6 diet is a good way to ease into veganism, as it requires followers to remain vegan only before six in the evening. VB6 become popular after New York Times food writer Mark Bittman published his book last year; he was pre-diabetic and 20kg overweight when he started the diet six years ago, but has now gained bags of energy and lost over 15lb of weight. Best of all, he noticed an overall improvement in his health in all sorts of other ways.
Here's Bittman's advice for how to craft a satisfying and practical VB6 day:
Breakfast: 
Porridge with fruit and non-dairy milk, a vegan smoothie or scrambled tofu. Swap drink juice for whole fresh fruit. If eating at a cafe, look for bread-based vegan options on the menu, such as avocado on toast or a breakfast bruschetta.
Lunch: Soup, sandwiches or a combination of beans and vegetables. If you're eating out, you can often find vegan options in the sides and salads section. If it's a set menu, re-think tonight's dinner.

Dinner: If you're eating out, have whatever you want – but in moderation. Ordering family-style and passing things around is a great way to load up on vegetables and keep an eye on your meat portions. Sharing a dessert will ensure you don't scoff down as much. If you're entertaining at home, cook more veggies and salads, and less meat or fish.

Snacks:  Go for fruit, nuts and seeds, salads, edamame, chopped vegetables, pickled cucumbers or vegetable spread and tea.
Late night: Try a small handful of frozen fruit whizzed in a food processor to make instant sorbet, or a small serving of (plain) popcorn.
Bittman's advice breaks the misconception of a vegan diet consisting of soya beans and salad. Many popular vegan dishes include pasta, stir fry, pizza, veggie burgers and soups. Tescos, Waitrose, Sainsbury's and Marks and Spencer are selling an increased amount of organic fruits and vegetables, but there's a downside: the range of meals for vegans are limited. Planet Organics has the best of both worlds: the UK-wide supermarket offers a wide range of vegan meals and a salad bar as well as having variety of good quality organic fruit and vegetables so you can test out vegan dishes at home.
So? Are you up for it? Let us know how you get on (or why you're sticking with steak) using the #veganish hashtag on Twitter, Pinterest, Instagram and Facebook.
Words: Tracey Dawkins