Our Editor-in-Chief introduces PHOENIX's first digital-only, interactive seasonal special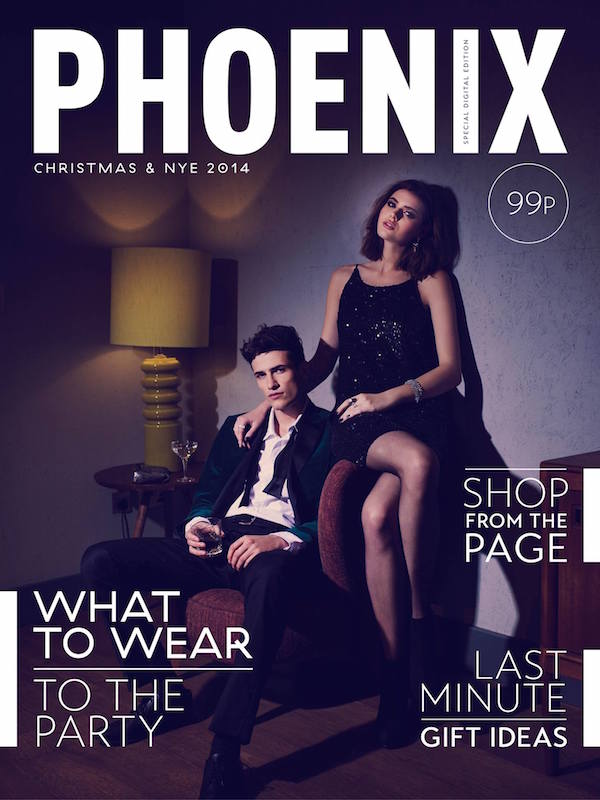 Normally I'm not a big fan of Christmas. Saying this makes me sound like some kind of curmudgeonly old Scrooge – but in the past I generally didn't get all the fuss. This year feels different though; all the lights are twinkling in London and the bars are overflowing with good cheer.
We wanted to put our tuppence worth in for the season with our very own PHOENIX version of a Christmas gift guide. If like us you've left all your shopping 'til the very last minute, here's a little inspiration… Although you may well end up buying yourself a few presents too!
In this issue you'll also find that outfit you've been looking for for a fancy night out and party proof makeup for the nights you end up in Dalston – all shoppable from the page, of course. And if you're looking for the night out in question, come to our official Christmas issue blow-out at Mode on 19th December. We've got an amazing line-up of DJs and can guarantee good vibes – see our Facebook page for details.
Happy holidays everyone – download the digital special for just 99p from iTunes or Pocketmag and let us know what you think.
Words: Hannah Kane