If PHOENIX made wine cellars…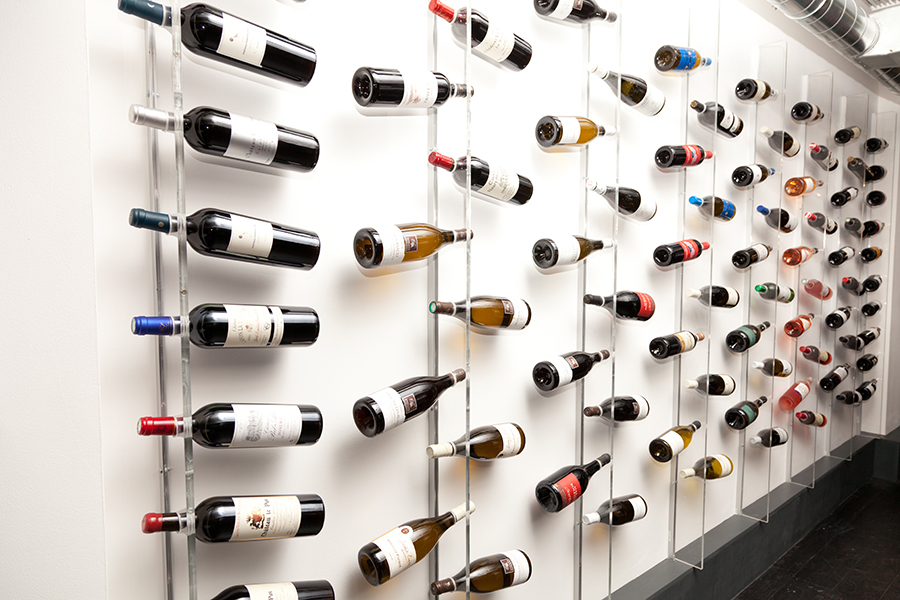 What would your perfect wine cellar look like? OK, so that may sound like a dinner-party conversation-starter for Sloanes with too much time and money on their hands, but let's not deny that most of us wish that we knew more about wine – and had a better bottle to offer our guests when they drop by to watch Downton.
Back in March 2013, wine sellers The Perfect Cellar teamed up with The Clerkenwell Collection in London to offer a new shop-and-drink experience for urban oenophiles. By combining a top-class wine cellar with beautifully designed tasting rooms, The Perfect Cellar aimed to bring an unusual, carefully curated selection of global wines – a cut above the usual supermarket offering – to the high street. With a (possibly optimistic) philosophy that 'anyone who wants to drink the best can drink the best', the venue was designed to encourage us all to become a little braver, and perhaps even start to invest.
But this palace to plonk remained a bit of an underground secret until TPC hosted a London Fashion Week event. Cue happy squeals from tired editors desperate to drown their Marios Schwab cravings at the bottom of a rather expensive glass. The Perfect Cellar at The Clerkenwell Collection has now officially landed on the fashion map.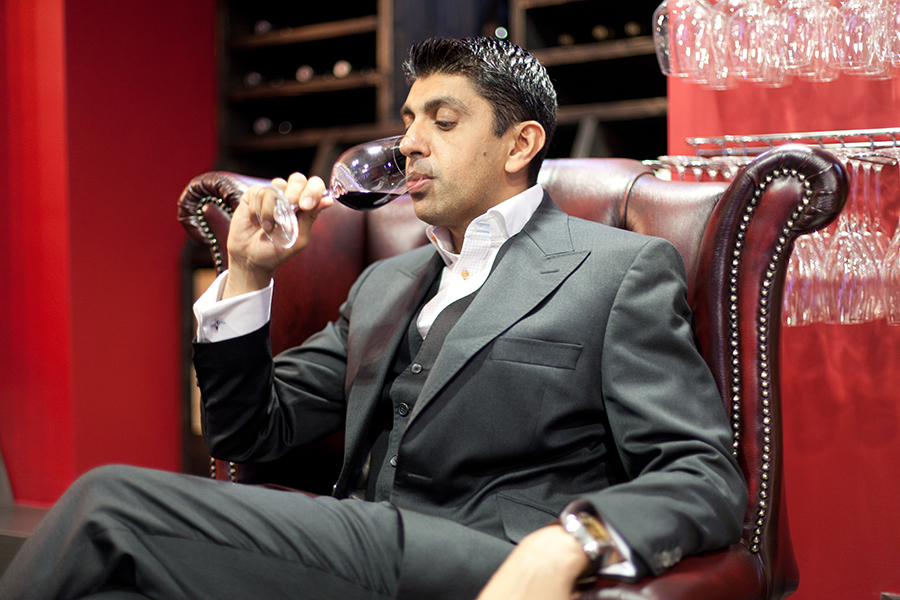 Moez Seraly, the CEO of The Perfect Cellar
But investing in wine can be tricky, and expensive. In the UK, a £4.00 bottle only contains £0.93 worth of wine – six times less that a £10 bottle. This isn't a case of unscrupulous wine merchants trying to rip us off – the reason is more prosaic. UK revenue tax is charged on the proportion of alcohol respective to the alcohol strength of the individual product, so bad value is built into the cheaper choice.
However, it can be just as easy to be seduced by a high price tag or a fancy label as a bargain twofer. So we asked The Perfect Cellar to give us their five essential steps to becoming savvy wine buyers.
1) Locate a good wine store with a variety of selections and prices. This will lead you in your quest to purchase a good bottle of wine (and even better if there are organised tasting sessions).
2) Consider the price of wine but don't base your decision on this factor – simple things like the location of the winery can affect the cost.
3) Keep wine at a constant temperature. White and rosé wine is at its best between 9-14°C. Red Wine should be kept between 13-19°C (keep full bodied reds between 15-19°C). And champagne needs 6-8°C.
4) We would love to say you can drink wine out of any half-clean vessel to hand, but for the best taste, glasses matter. For a classic red wine, a large glass will allow the wine to breathe. White wine (served chilled, of course) is best presented in narrower glasses with a tapered top.
5) Be adventurous, experiment and taste taste taste. At the end of the day, the cost and the blurb are immaterial compared to your own palate. You have to love what you drink – so follow your taste buds.
The Perfect Cellar is currently offering a range of seasonal offers – if you pick up a vintage you love, tweet us the tip!
Words: Leonie Benaiah