Meet Jonathan Adler – the potter, designer and author who's taken over America's homes, one sunny object at a time

Born in New Jersey, Jonathan Adler grew up in a home infused with eclectic creativity, with an attorney father ("a rigorous minimalist") and surrounded with contemporary furniture collected by his artist mother ("really into Marimekko  and colour").  After a summer camp activity at 12, he convinced his parents to buy a kiln and wheel and then spent his teenage years making pots in the basement. Whilst studying semiotics at Brown, he took ceramics classes at Rhode Island School of Design where he raised eyebrows with his Chanel-inspired quilted line. Advised against a career in the arts by his tutors, after college Adler went to New York to work in a talent agency. "Deeply depressed" by the industry, he quit three years later to follow his dream of becoming a full time potter.
In 1993, Adler sold his first hand-made ceramics collection to Barneys New York, and opened his first Soho boutique five years later. Since 1997 he has worked with Aid to Artisans, a non-profit organization that supports business in developing countries; by having his ceramics line made by local craft potters in Peru. He now has outlets in every major US city and in 20 global locations, and his empire has expanded to kitchen, bed and bath accessories, gifts, furniture, needle-point rugs, pillows and lighting.
With their bright colours, patterns and flamboyant personalities, Adler has garnered an international fan base − celebrity fans include actress Catherine Deneuve and fashion designer Cynthia Rowley. His eye-catching designs have been featured in Will & Grace, Sex & the City and in 2007 he joined the US TV show Top Design as a judge. Now happily married to Barneys' Creative Ambassador-at-Large and TV celebrity Simon Doonan, they live in New York with their terrier Liberace.
Believing "minimalism is a bummer", Adler's signature is an irreverent, colour-popping collision of mid-century modern and global pop-culture. He also draws inspiration from the surreal, totemic architecture and 1960s' kitsch (remembering his grandmother's "groovy" house filled with hanging mobiles and Danish pottery).  "Your house should have the effect of Zoloft." A philosophy he takes seriously, having written four books including My Prescription for Anti-depressive Living and 100 Ways to Happy Chic Your Life.
Adler has rejuvenated the image of the traditional 'craftsman' by successfully collaborating with trendy brands like Lacoste and Starbucks. From redesigning the Parker Palm Springs hotel to the interiors of Barbie's Dream House for the doll's 50th anniversary, he shows no signs of slowing down. Latest projects include 'Happy Chic', a comprehensive home living range for US department store JC Penny, charming e-cards with Paperless Post, handbags, toiletries and a sunglasses range with TOMS.
With a London store and a tongue-in-cheek website that makes obsessive viewing (and shopping), Jonathan Adler's bright domestic bliss may just be what the British summer needs.
Jonathan Adler's first UK shop is open now at 60 Sloane Square, London SW3. For more information, see jonathanadler.com
Top 5 Summer Living Room Boosters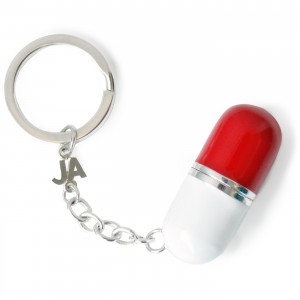 1.     Enamel pill keychain, £22.00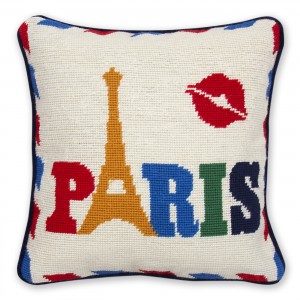 2.     Paris needlepoint pillow, £98.00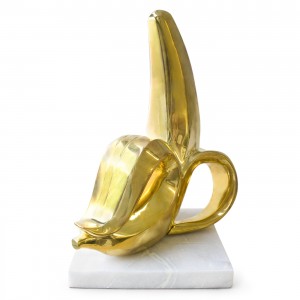 3.     Brass banana, £595.00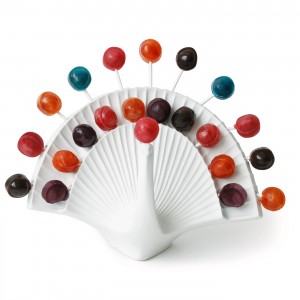 4.     Peacock lollipop holder, £98.00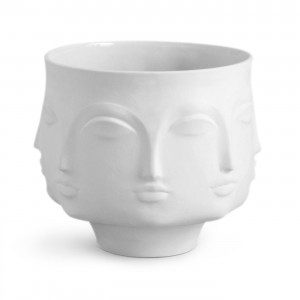 5.     Dora Maar Bowl, £295.00
Words: Christina Lai
Pictures: c/o Jonathan Adler