Because over-caffeinated shopping is the best kind
It's no great secret that cafés are branching out and doing more than simply coffee, partly to broaden the scope of their appeal and prospective crowd of customers, and partly because coffee just seems to fit nicely with other things.
Part of this growing trend has seen cafés that offer other services, like cycle repair or haircuts, and cafes that are situated within shops that mainly sell clothes or design items. Here are five of the best places where you can buy more than just a flat white.
Scawfell Street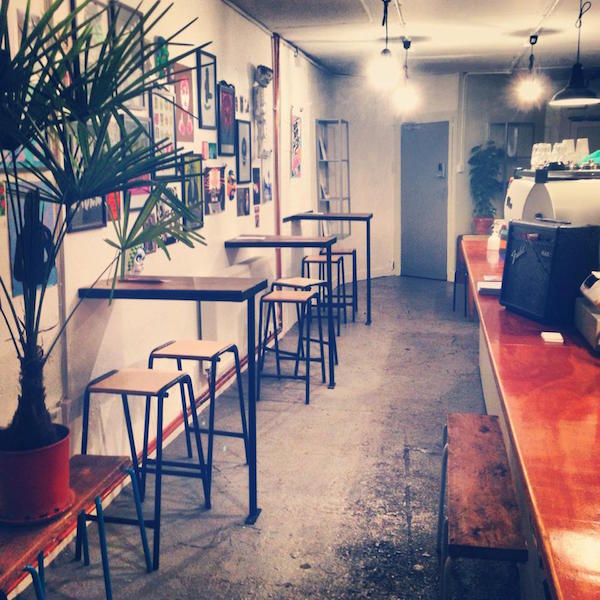 A gallery, studio space, and seller of beautiful risograph prints and books from Hato Press, among others, Scawfell Street is more than just a café. In fact, it's not really a café at all, but a vibrant, creative, and eclectic artistic space than just happens to serve really good Has Bean roasted coffee. The venue is quiet, especially on the weekends, and arranged with elevated work-benches down the sides so after browsing and buying something beautiful, you can settle down to create your own masterpiece.
6A Scawfell Street, E2 8NG
Drink, Shop, & Do (and Drink, Shop & Dash next door)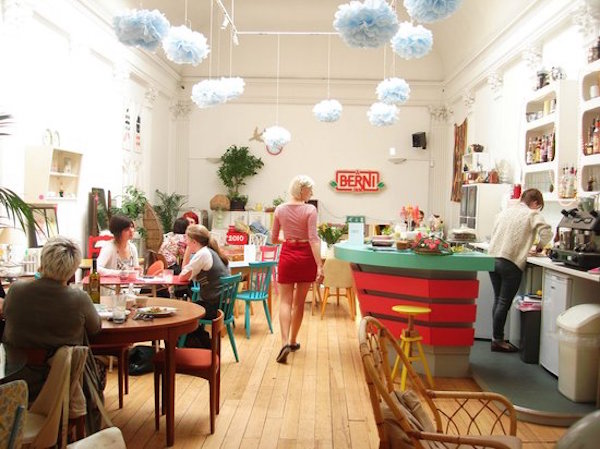 One for the vintage lovers among you, DS&D is already well known for its superbly imaginative range of events, including Lego building competitions, and for hosting great music nights. The bigger sister serves sit-down coffee and high tea and the smaller Drink, Shop, & Dash is more for the takeaway trade. DS&D sells a range of hand-printed items, including tote bags, cushions, and cards, as well as offering everything else for sale too – yes, that means furniture, vintage tea-sets, and other decorative items. They serve the dark and syrupy Volcano coffee and a great range of teas, along with cocktails and other jazzy drinks.
9 and 11 Caledonian Road, N1 9DX
Rapha Cycle Club London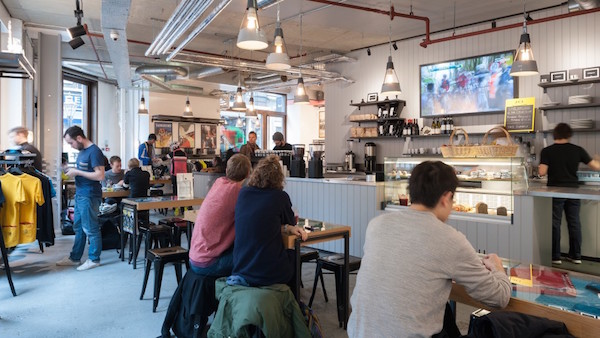 An obviously hip marriage, coffee and bikes are found in close proximity all over London and lots of places do the combination well. Rapha takes the prize for products though, with the Cycle Club range of bikes and clothing elegant, practical, and steeped in the history of the sport. They also serve a range of accessories and whether you're a serious road biker or a city rider with a taste for the best, this is the shop for you. The coffee is pretty excellent too, mostly from Workshop but with a varying range of single origins from smaller roasters too, served strong enough to get you through the most taxing ride.
85 Brewer Street, London, W1F 9ZN
Commune at Goodhood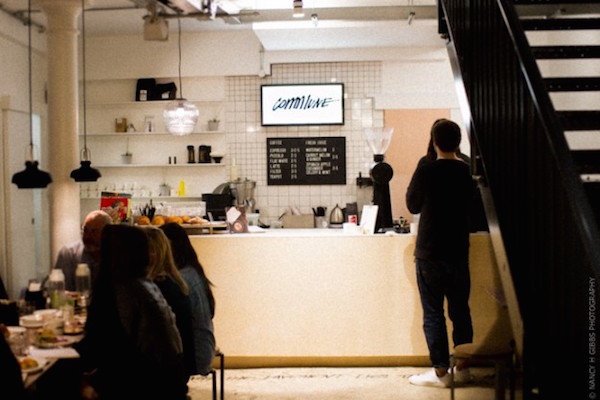 Tucked down in the basement but increasingly as much of a lure to this store as its beautiful range of clothes and lifestyle products, Commune serves Square Mile as well as switching it up occasionally with blends from smaller roasters. Pared down and necessarily functional, Commune puts coffee and a small range of simple dishes first to excellent effect. Goodhood's range of clothing is wide and on trend, with Norse Projects being a personal favourite. They also stock a brilliant range of beautiful magazines and stationary from amazing Danish designers Playtype.
151 Curtain Road, London, EC2A 3QE
The Bench at Present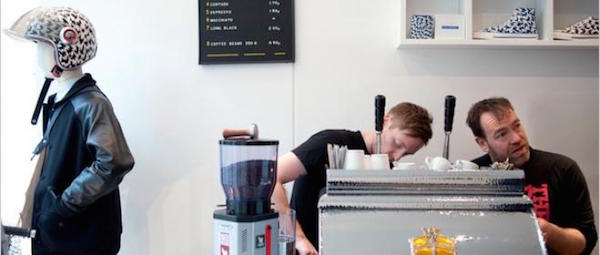 So called because of its diminutive stature, The Bench nonetheless punches above its weight (or size, at any rate). Serving Square Mile, TBaP is more of a takeaway spot than a sit-in, but with excellent coffee and friendly, well-informed baristas, you might find yourself lingering despite the limited seating opportunities. TBaP's setting is clothes shop Present. With a broad range including incredible coloured socks from Ayame, knitwear from McRitchie, and sportswear from Brooklyn We Go Hard and the like, Present manages to be cool without being pretentious.
160 Shoreditch High Street, London, E1 6JE
Words: Alex Stewart