Stress is so last season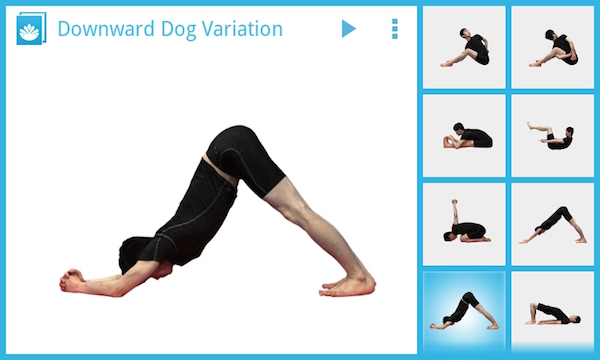 Yeah, yeah, so we're all stressed. All the time. Most of us use the verb as a catch-all to describe busy but incredibly privileged twenty-first century life.
Moaners aside, however stress is an actual medical condition that has lasting effects on your health, such as headaches, high blood pressure and heart problems. It has become such a problem, particularly in big cities, that today has been designated as National Stress Awareness Day.
Technology can be one of the greatest drivers of modern stress, what with all those What's Apps to answer, frenemies to stalk on Facebook, and late-night Pinterest-surfing to do; but there are also a host of new apps promising to take the sting out of modern multitasking and provide a big dose of zen for mind, body and soul.
Here are nine of the best.
ZipJet (www.zipjet.co.uk) – Free
Household chores are an unnecessary cause of stress – outsource your laundry and dry cleaning with ZipJet. Simply use the app to organise collection and delivery times, gather your dirty clothes and relax. ZipJet will take your clothes, clean them and deliver within 24 hours.
Bizzby (www.bizzby.com) – Free
Bizzby allows you to book services such as cleaners, handymen and manicures. You are connected to professional services in seconds, saving you the time and effort needed to do these tasks yourself. All professionals are vetted and there's a 100% money back guarantee.
EatFirst (www.eatfirst.co.uk) – Free
These days many of us are conscious about eating well, but when you lead a busy life it can be difficult to eat fast and healthy. EatFirst alleviates the stress of lunch. Simply go on the app and choose between two meal options – one is always vegetarian. The meal will be delivered to your location within 15 minutes of ordering.
Wunderlist (www.wunderlist.com) – Free
When you're really busy it can be stressful just trying to keep track of all the things you have to do. Wunderlist is a task manager which alleviates the stress of a busy day by allowing you to organise your tasks in a simple and shareable way. Lists made on the app can be accessed on your phone, tablet or computer and can be shared with family, friends and colleagues via email.
City Mapper (www.citymapper.com) – Free
Transport in London is a nightmare, but City Mapper helps alleviate some of the stress. Simply enter your location and destination and it will not only show you your travel options but also the travel time, associated costs and calories burned. It also features an offline tube map and can be used in a number of capital cities.
Bill Tracker (www.snaptapapps.com) – £1.49
This app allows you to track information about all your household bills, such as due date, amount due, mode of payment and confirmation numbers. You can set reminders for bills like electric and water, and see a complete history for each account you have paid. Your data is protected by a passcode and it can by synced with iCloud so you can access information on your tablet too.
Daily Yoga (www.dailyyoga.com) – Free
Yoga helps relieve stress by releasing tension from large muscle groups, putting you in a calmer frame of mind. It can also help you burn fat and lose weight. Daily Yoga offers more than 50 yoga routines and 400 poses to its users. There are step-by-step plans suitable for all ranges of ability, ranging from 5 to 45 minutes.
Headspace (www.headspace.com) – Free
Meditation relieves stress by focussing your attention and getting rid of stray thoughts, allowing you to think clearer for the rest of the day. With the free version of Headspace you can learn the basics of meditation in ten 10 minute sessions. It also reminds you to meditate regularly and you can use the app to chart your progress.
Sleep Cycle (www.sleepcycle.com) – £0.69
A good night's sleep solves many problems: it puts us in a good mood for the rest of the day and allows us to think clearly about the tasks at hand. With Sleep Cycle you enter a 30 minute time window around the time you need to wake up. The app then monitors your sleep patterns during the night and gently wakes you at your lightest sleep phase during this time window so that you wake up feeling your best.