Coffee blogger Alex Stewart lets us in on his favourite little gems in the city 
1. The Fields Beneath – Kentish Town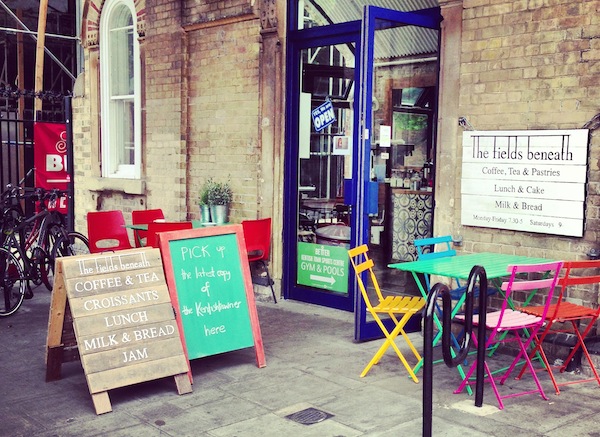 A long-standing personal favourite of mine, the Fields Beneath is set in the cramped but engaging space under a railway arch outside Kentish Town West overground station. The coffee, sourced from a wide array of roasters, is superb and the café prides itself on sourcing local baked goods and thick, tasty homemade soups. The vibe is down-to-earth but the baristas are passionate about their coffee. The Fields Beneath makes for a charming respite from the frenetic Camden Town, which is just down the road. Perfect for dropping in and chatting coffee.
Find it at 52 Prince of Wales Road, London, NW5 3NL
2. The Carmelite Café – Bow
This lovely, peaceful café is set at the edge of Bow, just before the concrete morass of Stratford and its environs. Set in a former convent building, from which it derives its name, Carmelite serves Nude Espresso and a range of food including local provisions from Pie Cart and the Little Pedlar Bakery, and is worth going to for epicurean reasons alone. If that weren't enough, you can also take some time to wander through the memorial gardens outside or browse the adjacent galleries in the Nunnery Arts Centre. Perfect for a relaxed excursion.
Find it at 181-183 Bow Road, London, E3 2SJ
3. Lazy Social – Stoke Newington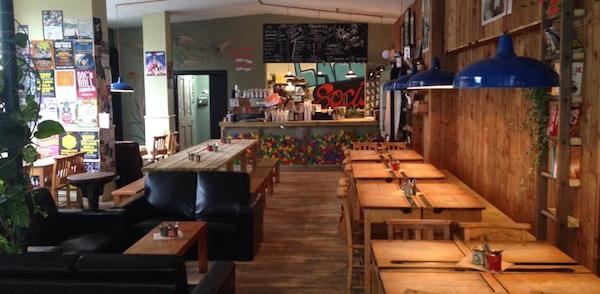 A recent addition to the Hackney coffee scene, albeit towards the outer edges of the constellation, Lazy Social offers a welcoming space, good coffee from Workshop, and a decent array of cooked food. What I like most about it though is the utterly laid-back atmosphere and the casual, cheerful attitude of the staff. There is plenty of space to sit and write or read or chat and, together with some great nearby graphic design shops, Lazy Social is providing a space for creativity and conversation. Perfect for finishing your novel.
Find it at 101 Stoke Newington High Street, London, N16 0PH
4. 46B Espresso Hut – Homerton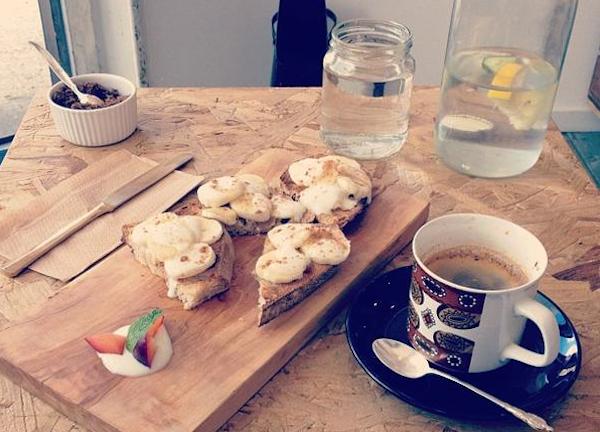 While the tornado of gentrification has whipped and swirled through much of east London, it seems like Homerton has been left behind. Hiding away in this maligned corner of town, though, is a superb little (and I emphasise little) café that is making high quality artisan coffee. Inside, it looks a bit like a greenhouse, with plants spewing from the walls and upturned boxes to sit on, but it's the quality of the coffee (made with Square Mile) and crunchy sandwiches and resplendent breakfasts that are the real draw here. Perfect for getting away from it all.
Find it at 46B Brooksby's Walk, London, E9 6DA
5. Craving Coffee – Tottenham
This fantastic café has only been open a few weeks and so qualifies with ease for hidden gem status. The fact that it is in an area bereft of artisan coffee also helps. Part of an initiative to turn a disused warehouse into a set of vibrant art studios, Craving Coffee is serving up locally roasted coffee from Weanie Beans as well as the more established Union, alongside a tasty range of freshly prepared food. The café also hosts events and plans to run training and apprenticeship schemes for local young people. Perfect for getting in touch with your artistic side.
Find it at Unit 3, Gauson House, Markfield Road, London, N15 4QQ
6. Little Gem – Highbury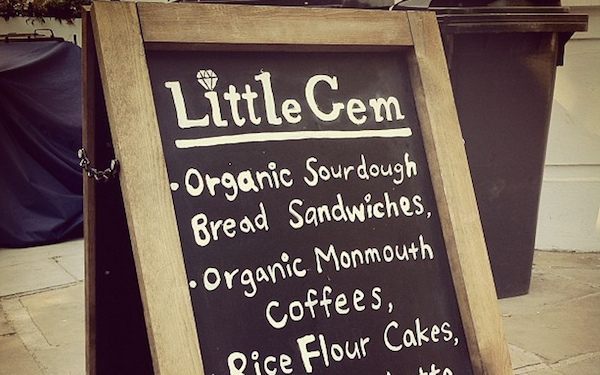 I suppose with a name like this, I couldn't overlook it, but Little Gem is extraordinary in its quality and remarkable for how few people know about it. The café serves sublime Japanese food, the best green tea you will ever have, and Monmouth for those who are inclined to coffee. Tucked a short walk away from the bustle of Upper Street and Highbury Corner, this unhurried café deserves a visit, if only for the green tea. And, if that wasn't enough, Nigel Slater likes it, should be endorsement enough for anyone. Perfect for whiling away an afternoon with a book.
Find it at 15 Corsica Street, London, N5 1JT
 7. Tonic Bar – Piccadilly Circus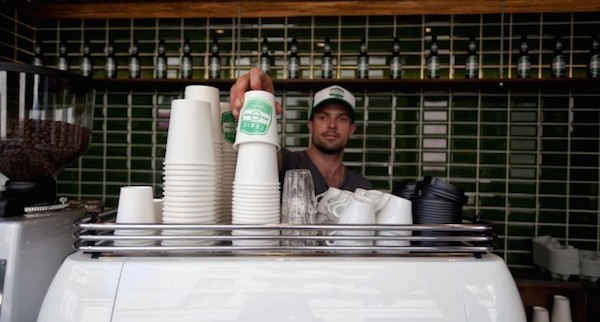 It's in central London, you say? How can it be hidden? But Tonic Bar is a mere slip of a café, an Italian-style coffee bar with almost no seating, set into the side of one of those large buildings that crowd around what feels like London's very centre. Part of the Coffeesmiths group, Tonic serves the new range of Coffeesmiths in-house roasts and pretty much nothing else. The focus here is on perfectly made coffee to go and it succeeds entirely. Its design is a deep, dreamy green wash of brickwork and bottles, which is the only downside to the place; personally, I think it's so well done I'd like to sit there longer to enjoy it. Perfect for perfect coffee in a rush.
Find it at 15 Sherwood Street, London, W1F 7ED
Thanks to @faerietalefoody and @cownifer for their help.
Words: Alex Stewart