Get a taste of Thailand in Covent Garden
What's the nicest-smelling room you've ever walked into? I can now confirm mine was leaving a rainy Shelton Street and entering the toasty warm of the Thai Square Day Spa in Covent Garden. I'm a sucker for a scent, and I've no idea what it was, but the whole place smells absolutely incredible – like a thousand jasmine flowers blooming on a warm, sunny day.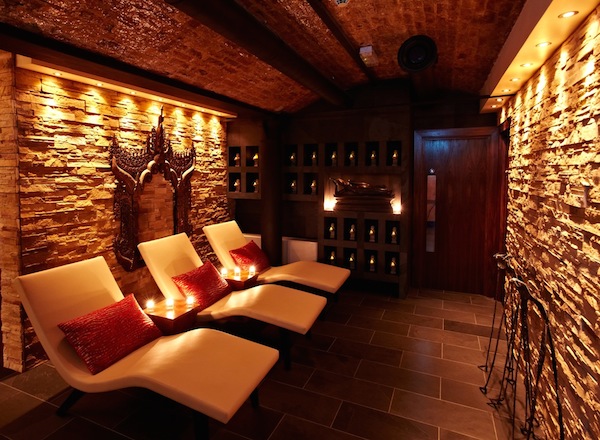 With an equally impressive decor – this is easily the most luxurious Thai spa I've ever been in; dimly lit, warm and super luxurious, with gorgeous, relaxing treatment rooms and a shared relaxation space, in which to lounge on ergonomic chairs and sip Thai herbal tea. If you're up for a couples treatment, I'd recommend the super-swish VIP room, featuring a private steam room, bathroom and couples treatment area.
Housed within a beautiful converted Victorian warehouse, The Thai Square Spa presents both treatments and products by Erb. This traditionally Thai brand is readily recognised as one of the country's top skincare brands and uses traditional and natural Thai remedies consisting of indigenous herbs, flowers and roots, to create a range of products that are dedicated to the wellbeing of the mind, body and soul.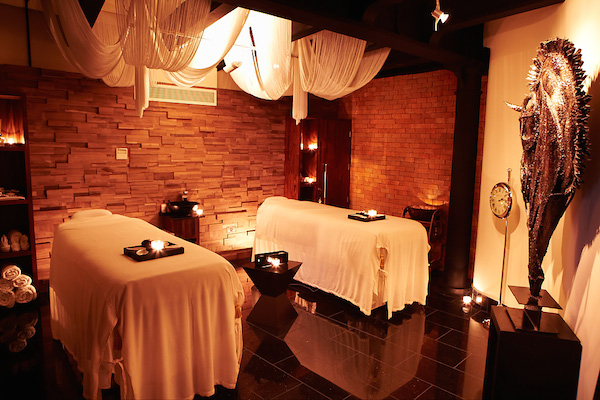 I sampled the thirty-minute Oriental scalp massage, using oils and pressure point techniques, which were incredibly relaxing as well as revitalising. A shoulder and neck massage were also included, along with an Oriental foot massage to help release the kinks and tense points both in my feet and the rest of my body. I left reluctantly, floating on air.
If you need an escape from the chilly stress of Christmas shopping on the streets of London, this should be first on your list of de-stressing destinations.
Have a raucous night out at La Soiree
If you can tolerate the inevitable onslaught of Christmas, now that John Lewis have released their latest tear-jerker, get yourself down to the Southbank Centre's Winter Festival. It's a veritable Christmas explosion of food stalls, craft stalls, twinkly lights and even a Christmas tree maze. What's more, it's also now home to the famous Spiegeltent, showing the awesome La Soiree until mid-Jan.
If you've not heard of the show, it's a circus-cum-troupe show celebrating a decade on the road. Winner of an Olivier Award for Best Entertainment, the Spiegeltent is the perfect setting for this hilarious, witty and downright rude collection of theatrical and funny circus acts, wits and tricksters, all housed a velvet draped salon of carved wood, polished mirrors, crystal and leadlights. La Soirée's heady cocktail of cabaret, new burlesque, circus sideshow and contemporary variety makes for a side-splitting night out. From a spandex-clad blue bunny who refuses to lament his lack of talent, to renowned writer, actress and performer Ursula Martinez hailing from Spain via Croydon, to comedian and knife-juggler Marcus Monroe, and many more fantastic talents. This is an absolute must-visit. Buy tickets here.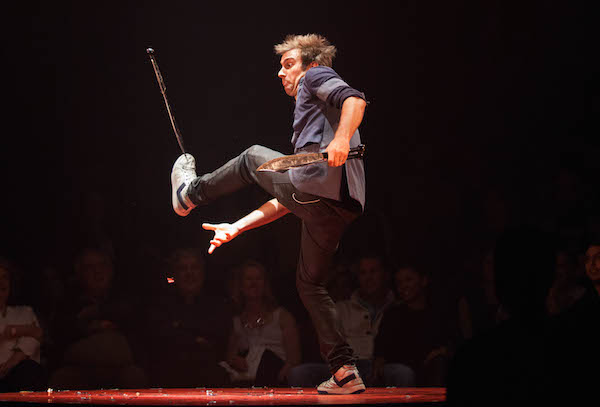 Try a WOW mask for wow results
Collagen masks are having a huge beauty moment that shows no sign of abating, and up there with the best of them is the WOW mask. This thick, jelly-like bio-­peptide Aqua Gel mask contains innovative natural ingredients to help reduce the appearance of fine lines and restore lost elasticity and hydration. Created by Institute Hyalual Switzerland, a scientific research centre dedicated to skin rejuvenation, the mask combines the moisturising effects of Hyaluronic Acid, the firming effects of Argireline and RMCP-complex, and a combination of ingredients including fruit and leaf cell culture and flower extracts.
The interaction of all three creates an anti-aging combination which claims to deliver 200 times more moisture than other collagen masks. Whether that's true, I'm not sure, but 40 minutes and one boyfriend-scaring moment later, my skin looks fresher, plumper and brighter. Give it a try before a big event or special occasion – the effects are instant. No irritation, just speedy results.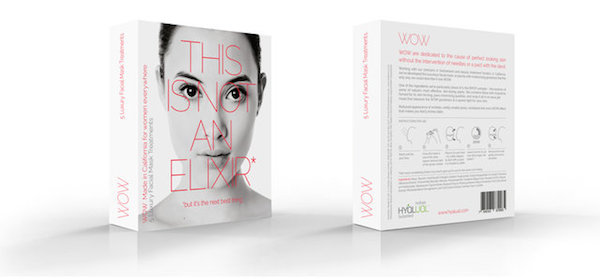 Words: Jessica Luper
@beekletweet