The Isle of Wight is well known as the scene of Queen Victoria's death and, er, that's about it.  But now it's become noted for another reason – its contribution to ethical fashion.
Rapanui is an eco fashion company based on the Island.  It already makes its T-shirts, tops and sweats from 100 per cent certified organic cotton in an ethically accredited, wind-powered factory and has won national recognition for its social impact by helping to alleviate youth unemployment.
Rapuni's supply chain map
Now it's making another interesting move by asking its customers to return their old products before buying their new collection.  In return for a fiver, which can be put towards a purchase for the new season, customers will be able to freepost their old products back to the brand via its dedicated webpage.
Why?  As part of its 'incentivised retail recovery' plan, it rewards its customers with store credit for sending back their so-last-season-wear.  "Our customers look forward to each new season but it seems a shame that our products end up unused in the wardrobe after six months," explains designer Martin Drake-Knight. "It means there's a conflict between fashion and the environment.   We want to heal that and find a way for people to enjoy shopping, and fashion, without creating mountains of waste."
Responsible capitalism or marketing ploy? It'll be interesting to see how many people take up the challenge, but we love the spirit.
3 other ethical fashion organisations you should know
1. Set up in 2011, Source is a ground-breaking enterprise set to transform livelihoods by helping fashion professionals to work sustainably. Check out its database of ethical fashion businesses and resources.
2. The TRAIDremade label offers original uncycled designs, and their latest autumn/winter collection has some real gems.
3. Futerra, the sustainability communications agency, has a website dedicated to swishing (clothes swapping) where you can find information about the latest events and advice about how to run your own.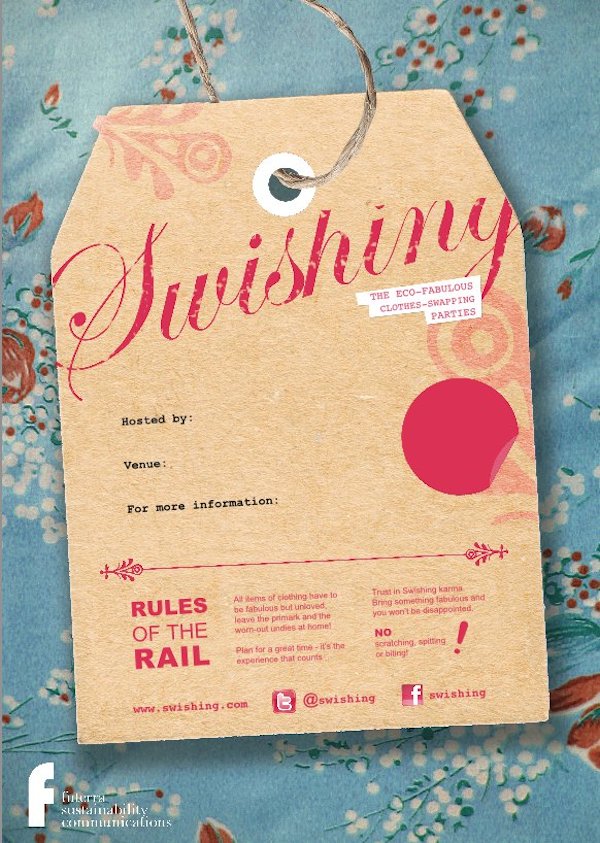 Words: Nicky Charlish