Polka dot finds to instantly update your wardrobe
They're classic yet quirky. Bold, but wearable. They can be super-feminine, or used to add a sharp masculine note, and they're beloved by women from Coco Chanel to Minnie Mouse. Like the breton stripe, the polka dot is one of the few prints that really transcends time, and although it has fluctuated in and out of style over the past few seasons, for autumn/winter '13 dots are definitely back.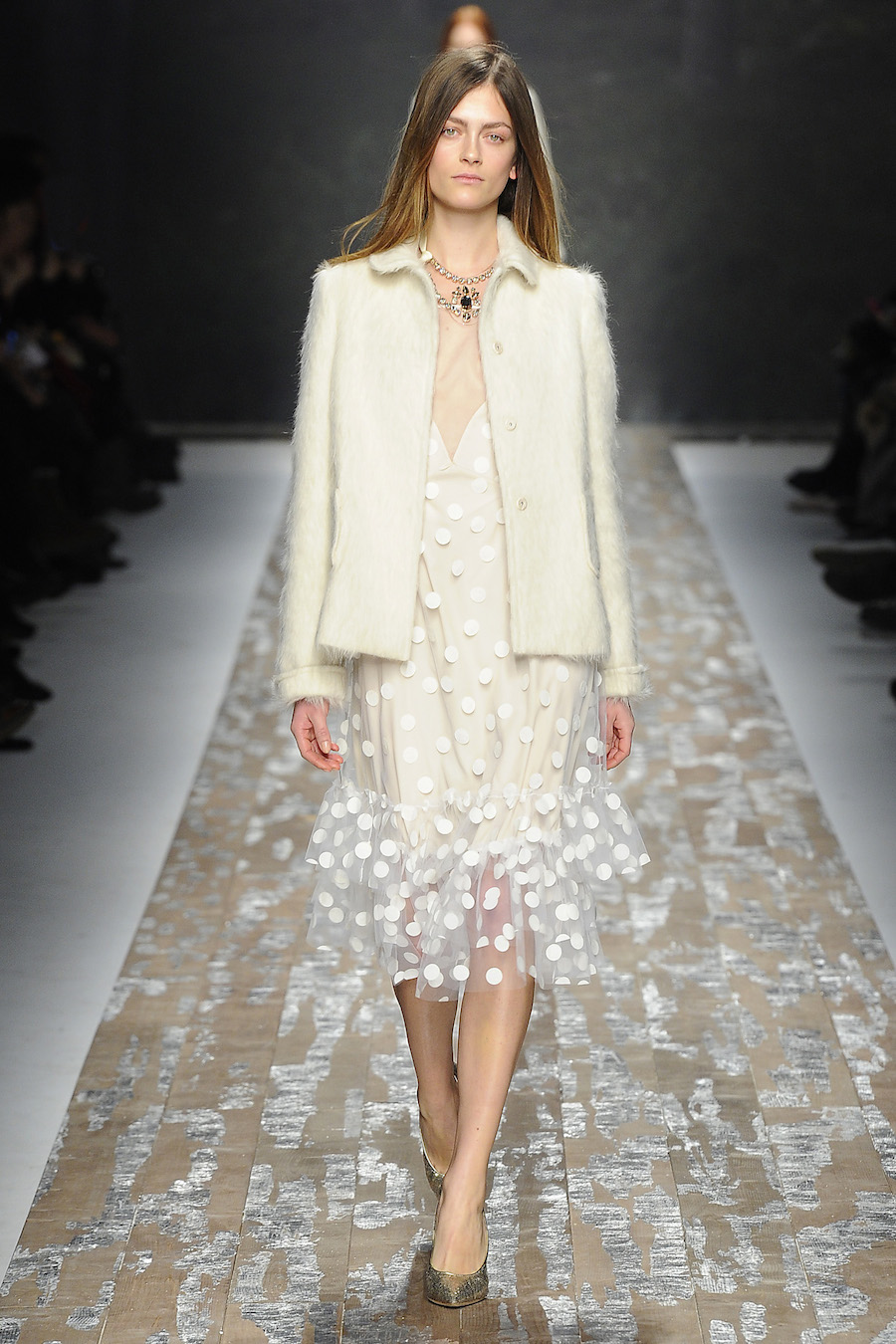 Blugirl F/W 13. Image: Courtesy of Blugirl
Perhaps last year's Yayoi Kusama retrospective had something to do with it. Perhaps it's the fact that, with their graphic playfulness, spots are the perfect remedy for the dreary winter months. Whatever the reason, the polka renaissance is great news, because these little beauty spots are a quick and easy way to lend a mediocre outfit instant chic.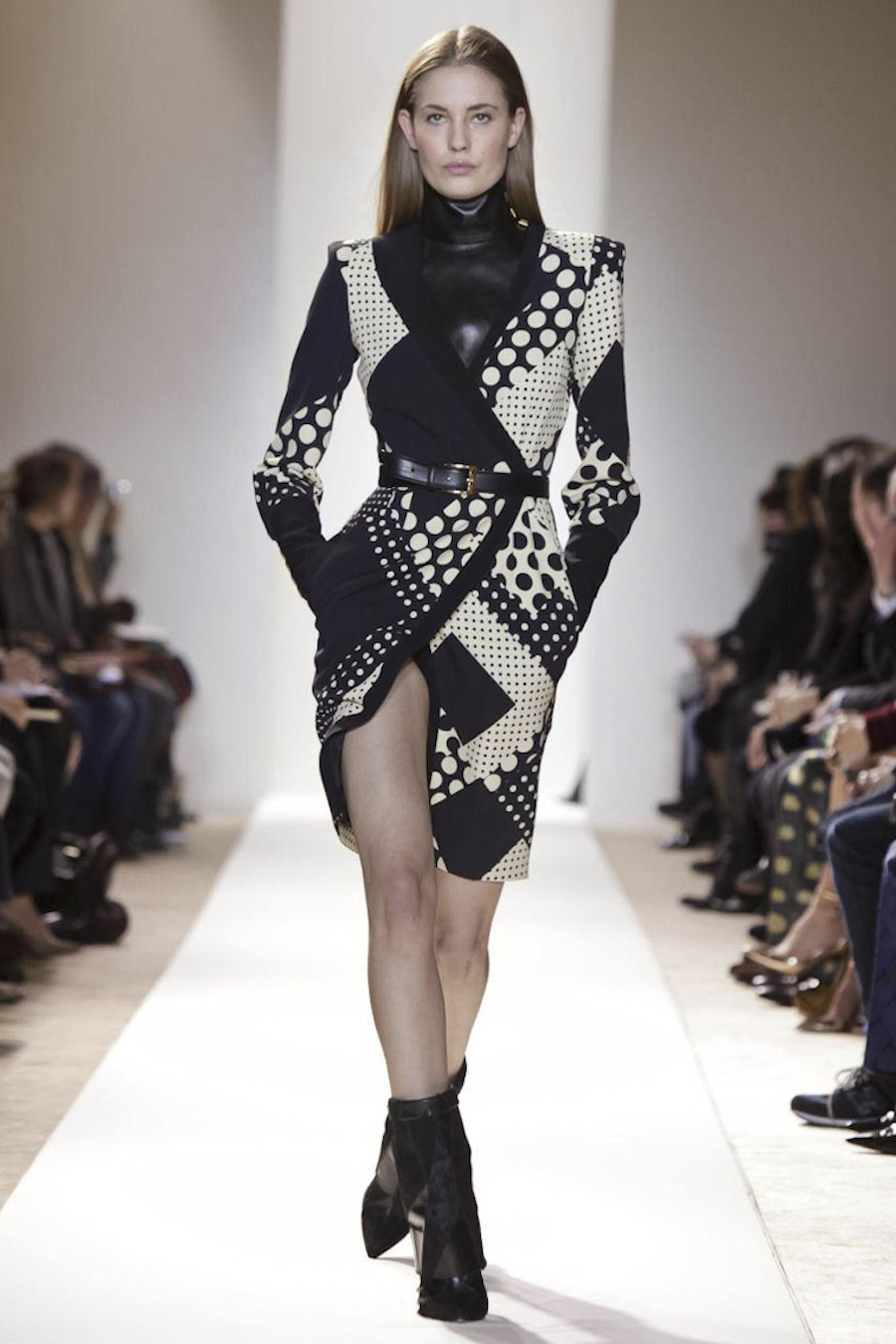 Emanuel Ungaro A/W13. Image: Fashion GPS Radar
Who is doing them best? Emanuel Ungaro, Blugirl, Miu Miu, Chloe, Erdem and Victoria by Victoria Beckham were a few of the spotty stand-outs. Ungaro opted for eighties power-dots, pairing them with bold colours, animal prints, and a parade of strong shoulders and sharp lines. Miuccia Prada focused more on elegantly dotty outerwear for her quirky and ladylike Miu Miu line. Blugirl, Chloe, Erdem, and Victoria Beckham all showcased variations on floaty polka dot separates and dreamy, gauzy spotted dresses under heavier outerwear – a take which felt refreshingly modern.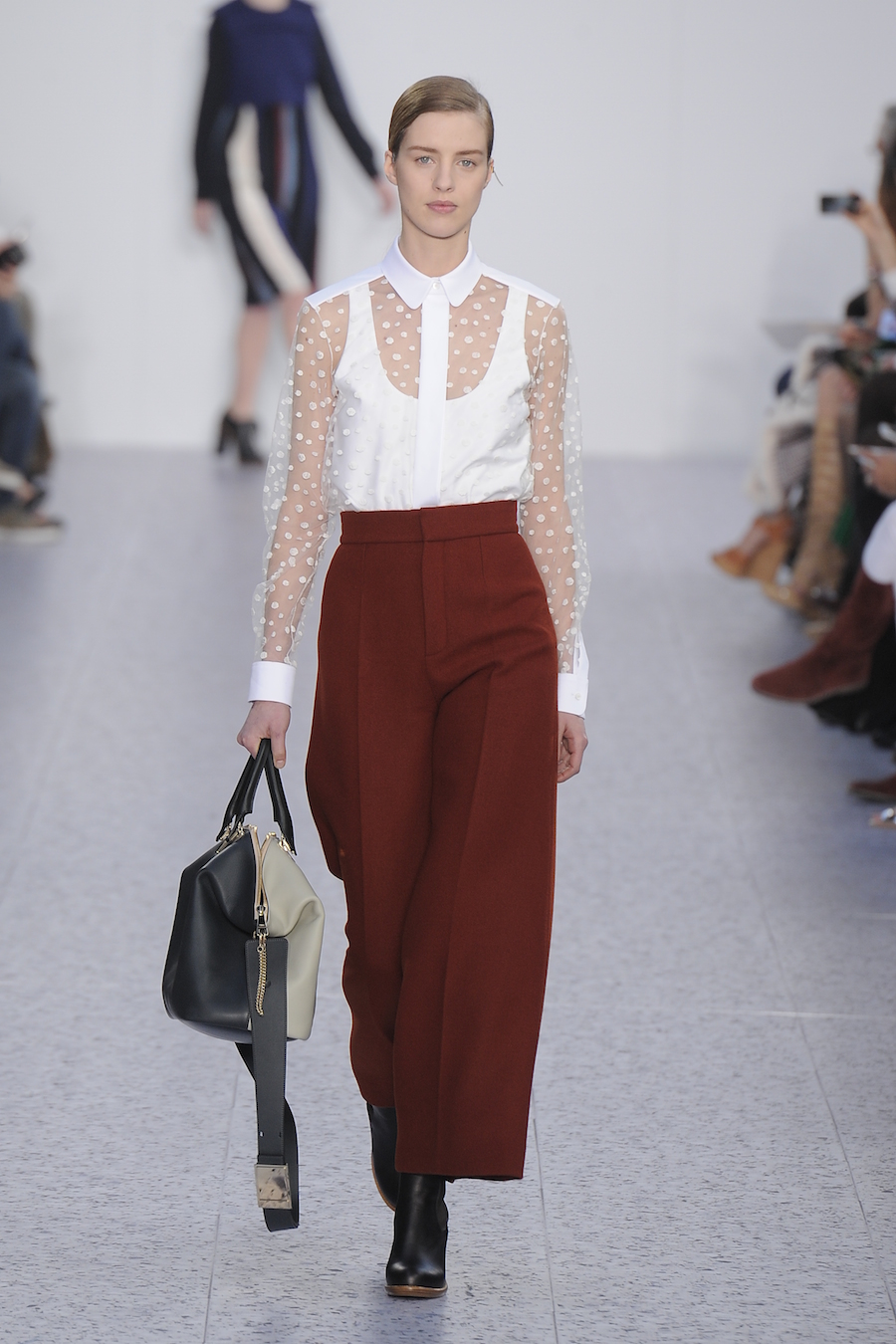 Chloe A/W13. Image: Fashion GPS Radar
So how can we best wear them in everyday life? Dots can add an interesting visual dimension and inject new life into pretty much any outfit, so they're a safe way to experiment. They're democratic and flexible – unlike stripes, they work for most body shapes, and can be worn subtly or assertively. They work as well on a glamorous Christmas party dress, as a smart blouse for work. Monochrome dots with blood red accessories is a failsafe option, although mixing and matching them with other prints is an underused trick.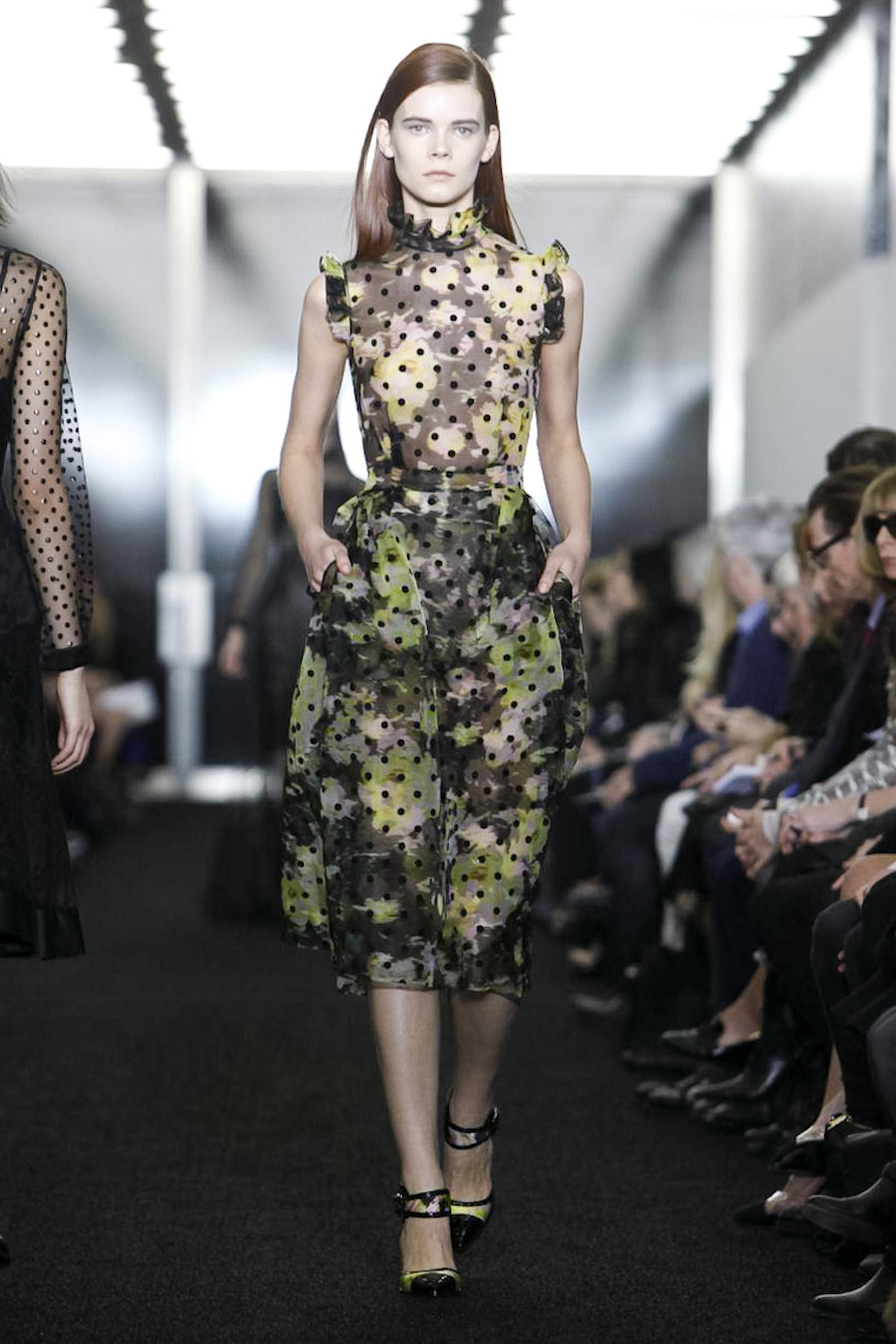 Erdem A/W13. Image: Fashion GPS Radar
This season, there are several standout pieces to choose from, and they don't have to break the bank. From brightly coloured jumpers to pin-dotted blouses, randomly speckled accessories to understated freeform printed skirts, here are our favourite picks. Send us the links to your own Polyvore boards and we'll create a crowdsourced PHOENIX Collection of the most delicious A/W13 dots.
Words: Jenny McFarlane | Blog | Twitter