With the two NEWGEN biggies, J W Anderson and Simone Rocha, both showing late in the schedule, and therefore not appearing in the static exhibition, the showcase at Somerset House could have felt somewhat lacklustre. That it did not is a huge tribute to the British Fashion Council's new talent scheme (New Generation), now coming into its third decade, and to the broad spectrum of sponsorship available to talented young designers in London.
On entering the Topshop-sponsored anteroom of exhibition space, cluttered with sweet and pin-badge vending machines, visitors were greeted by a circle of mannequins, stood atop a podium. Last-season J W Anderson and Simone Rocha stood alongside looks from two of the most exciting young London brands, Sister by Sibling and Nazhir Mazhar.
Sibling mix prim, polite-society shapes with British punk humour. This season, inspired by Paula Yates, that aesthetic translated into lavender twinsets with an English rose motif and a black knee-length skirt and jumper, the latter printed with a renaissance portrait of a lady aristocrat whose face had been obscured with a dripping circle of red spray-paint, inspired by artist Chad Wys.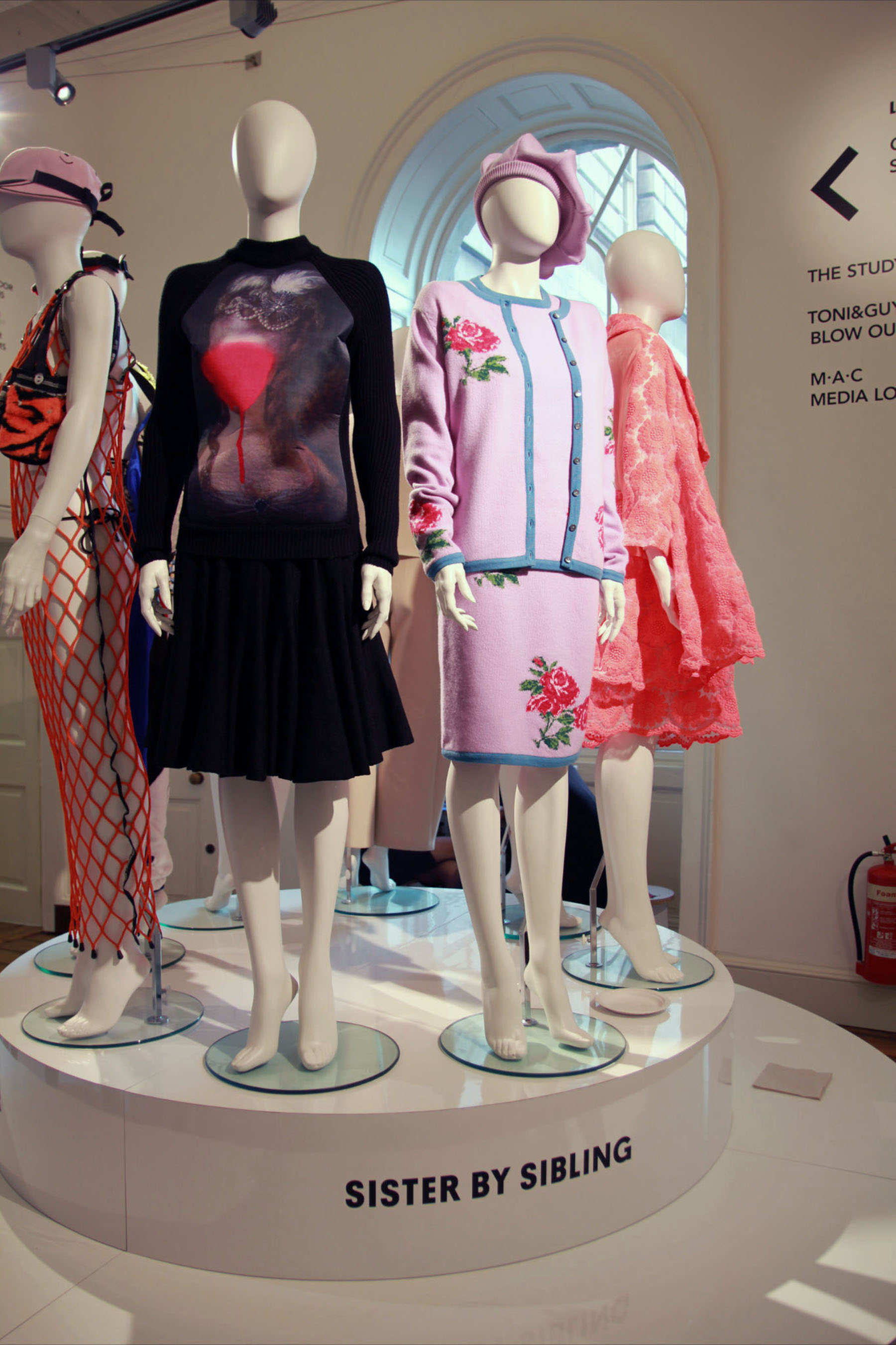 Nasir Mazhar's unique brand of edgy utility street wear came crowned with visors and caps, detailed with black adjustment straps and pencil holsters. A collegiate signature motif ran around the wide elastic of crop tops and underwear waistbands, visible under sweat pants emblazoned with the word 'TECH'.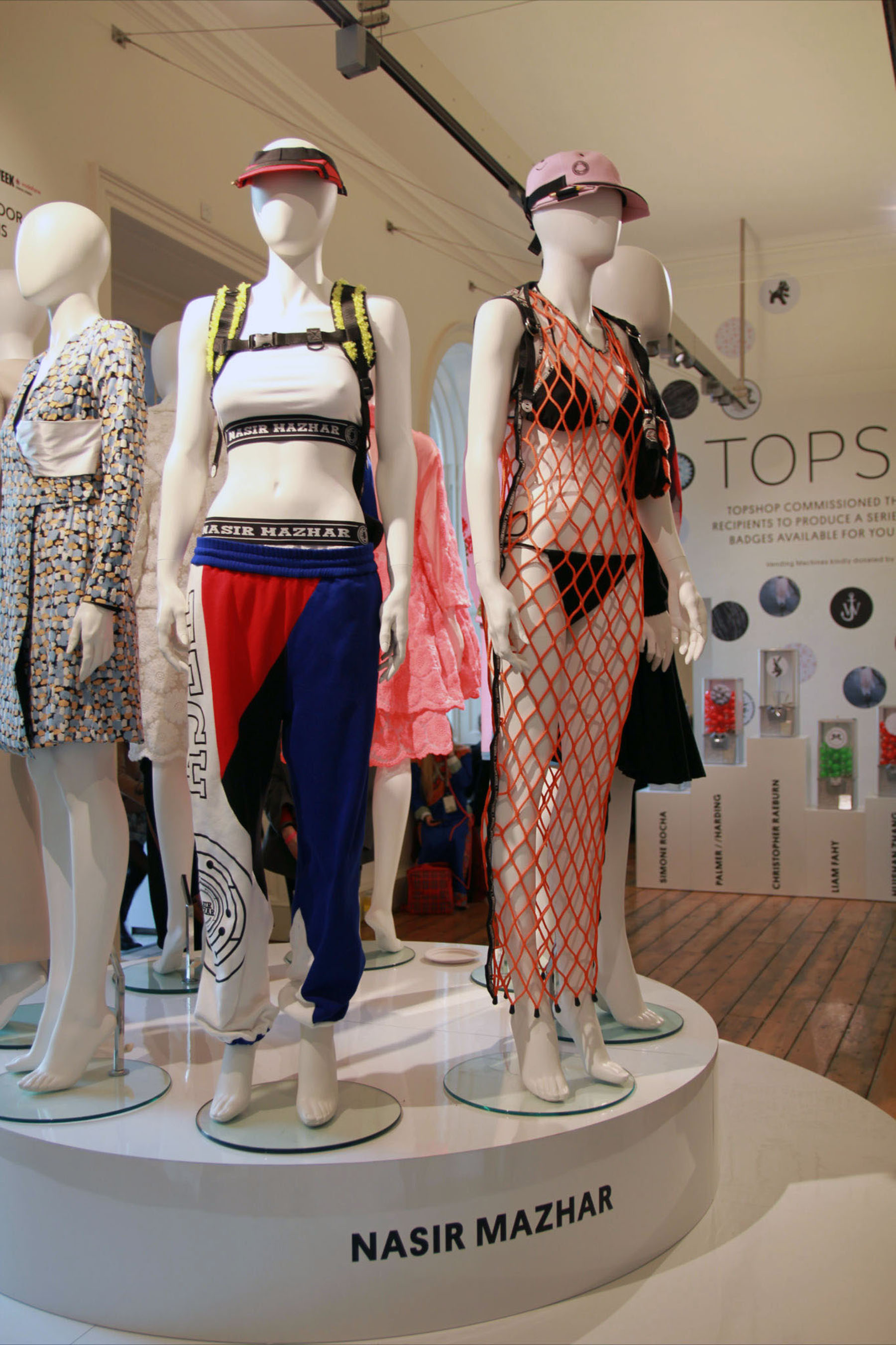 Further into the exhibition were some trusty favourites of the NEWGEN crop, minimalists J. JS Lee and Palmer//Harding. Comparatively maximalist this season, the J. JS Lee rail was powder pink, mint, cream and furry all over. Felted wools mixed with ribbed fisherman knit jumpers and were complemented by some very fun white leather and wool-strap wedges. Simple shift dresses were made interesting with silky rolled necks and black-on-black felt tufts in block patterns across the chest.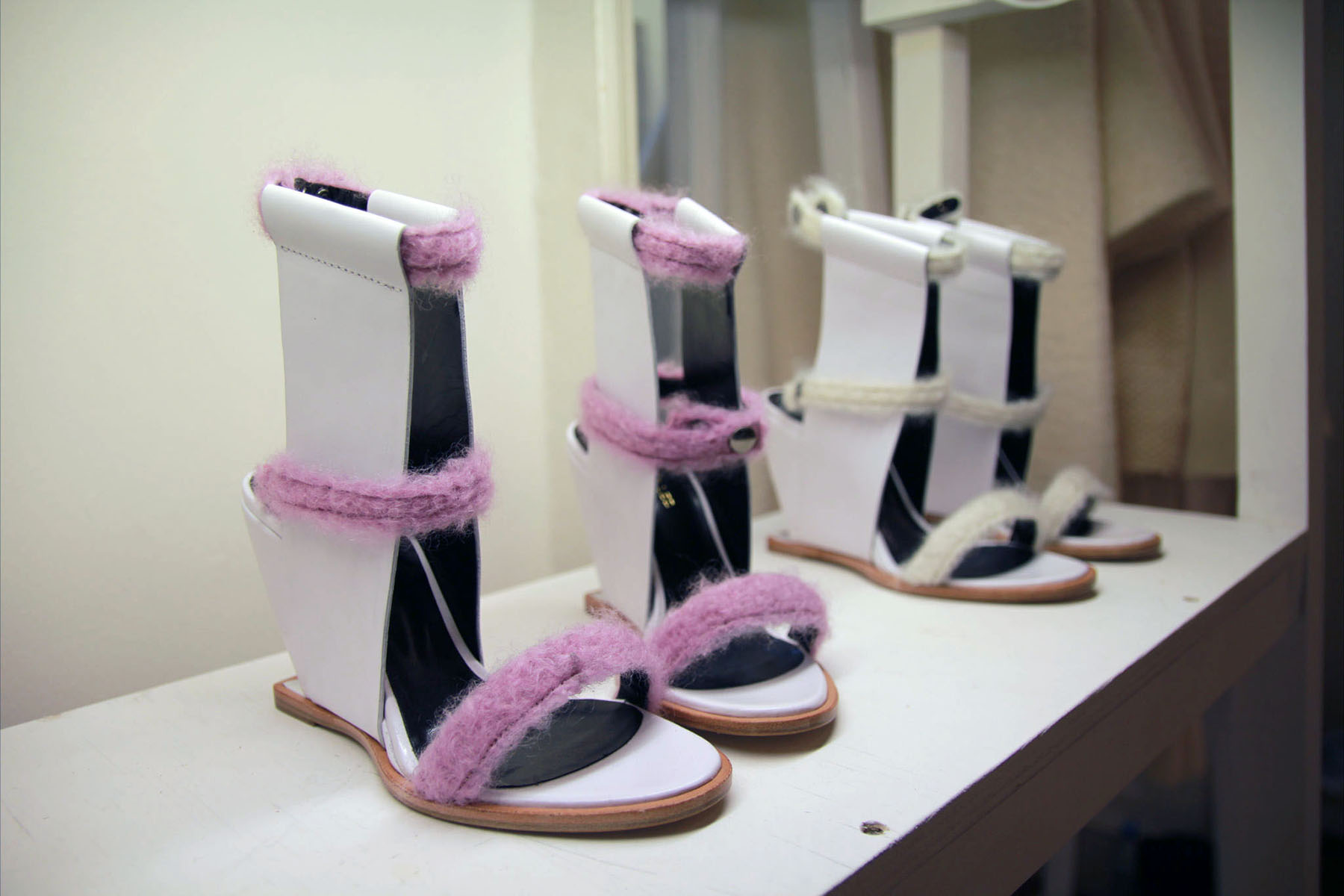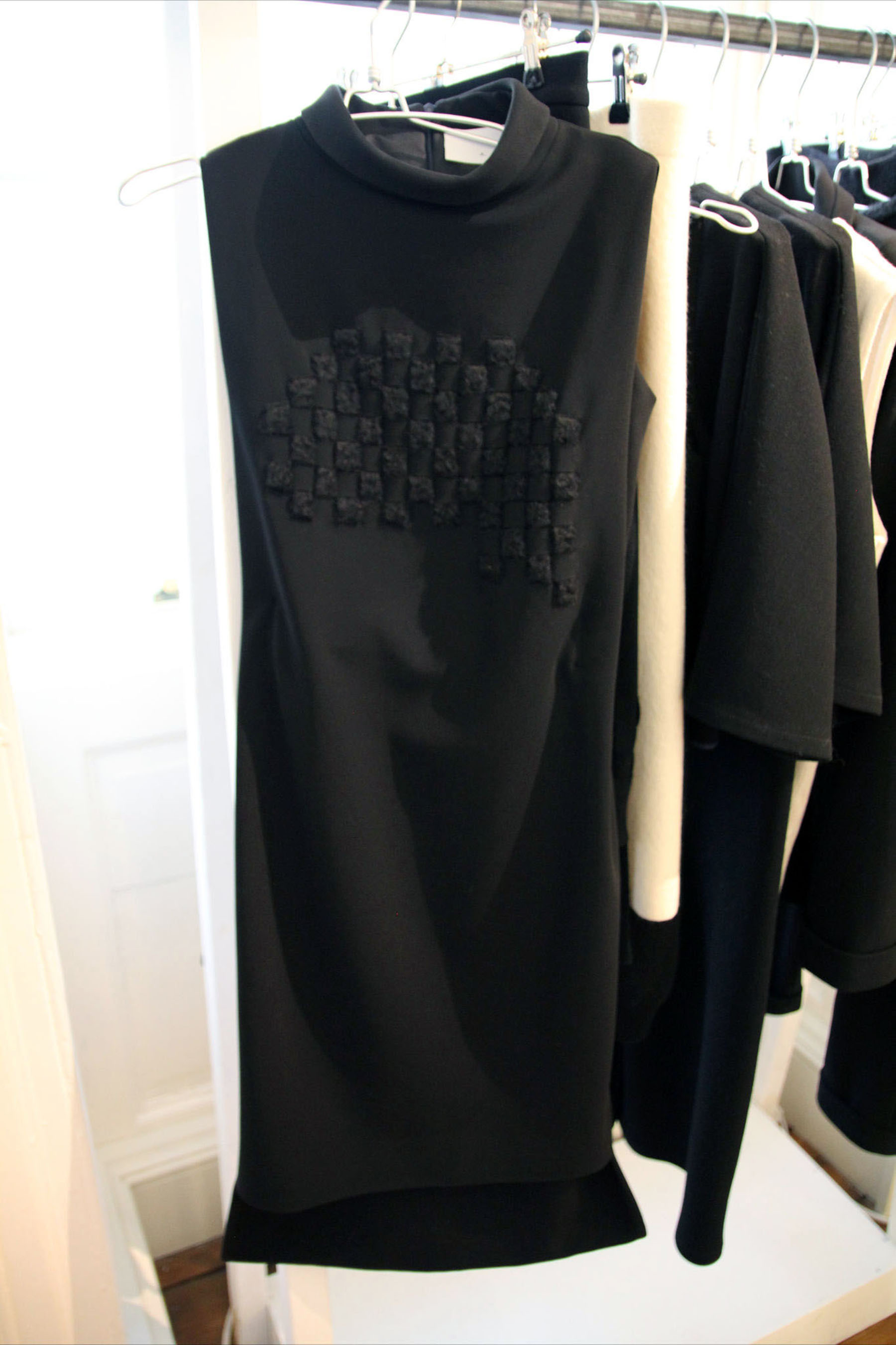 Palmer//Harding showcased their clever, modern shirting, augmenting the usual white button-up with falling layers of pristine cotton built up along the button placket or towards the shoulder.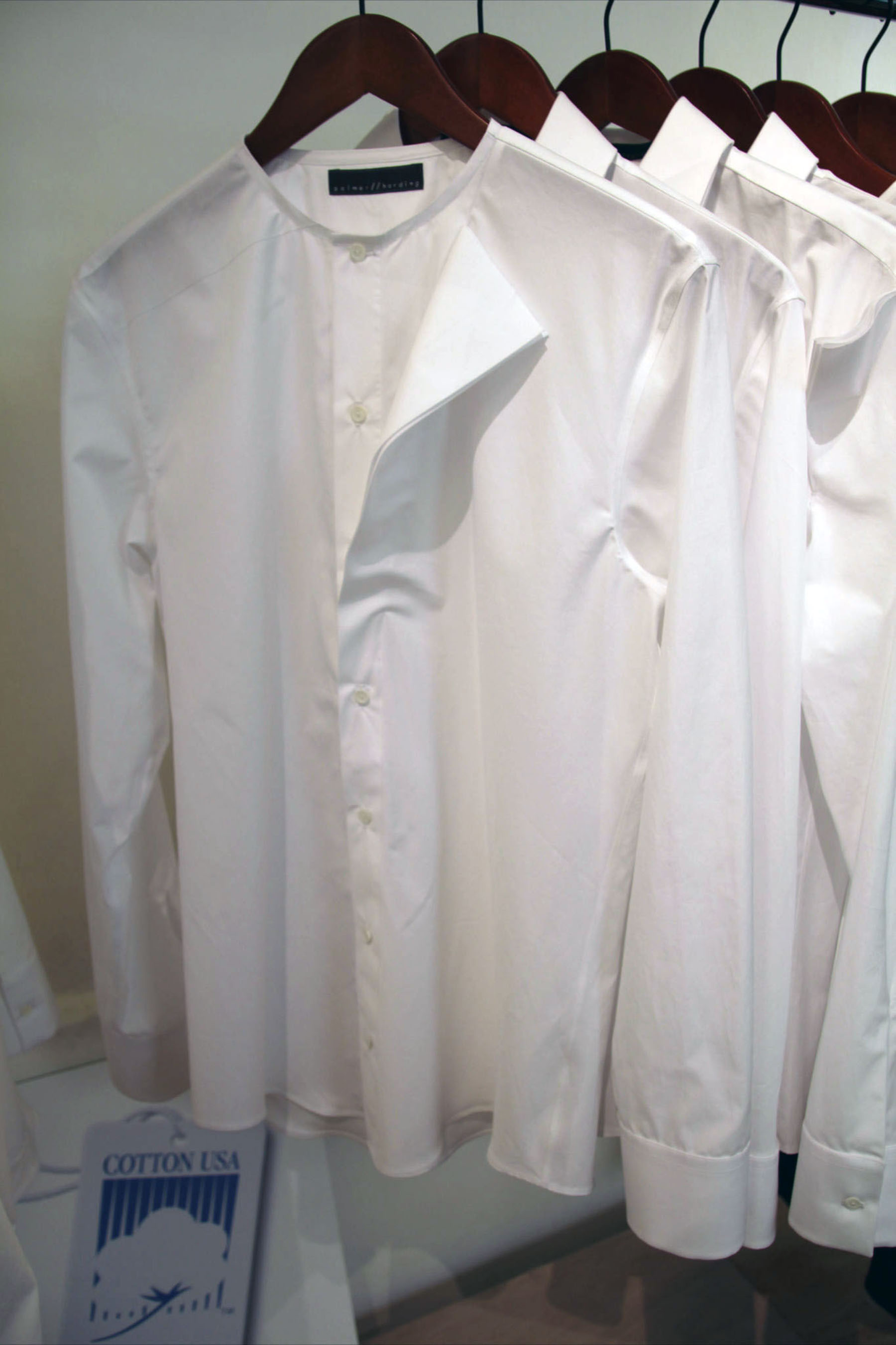 Relative newcomer Huishan Zhang displayed a collection of Sixties shift dresses inspired by Yves Saint Laurent's legendary Mondrian style, updating the look with holographic sequin panels, lace overlays and heavily beaded dividing-lines.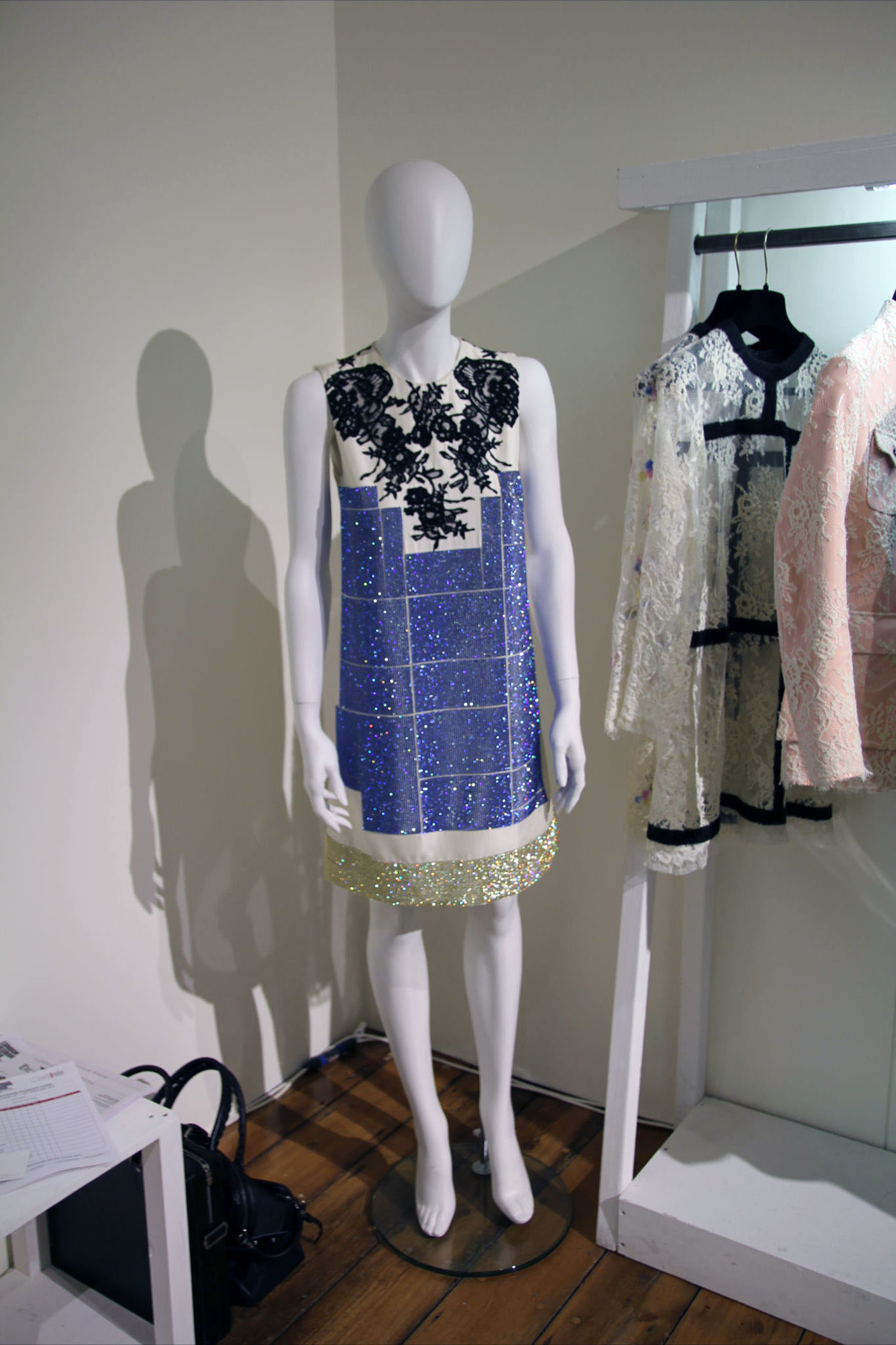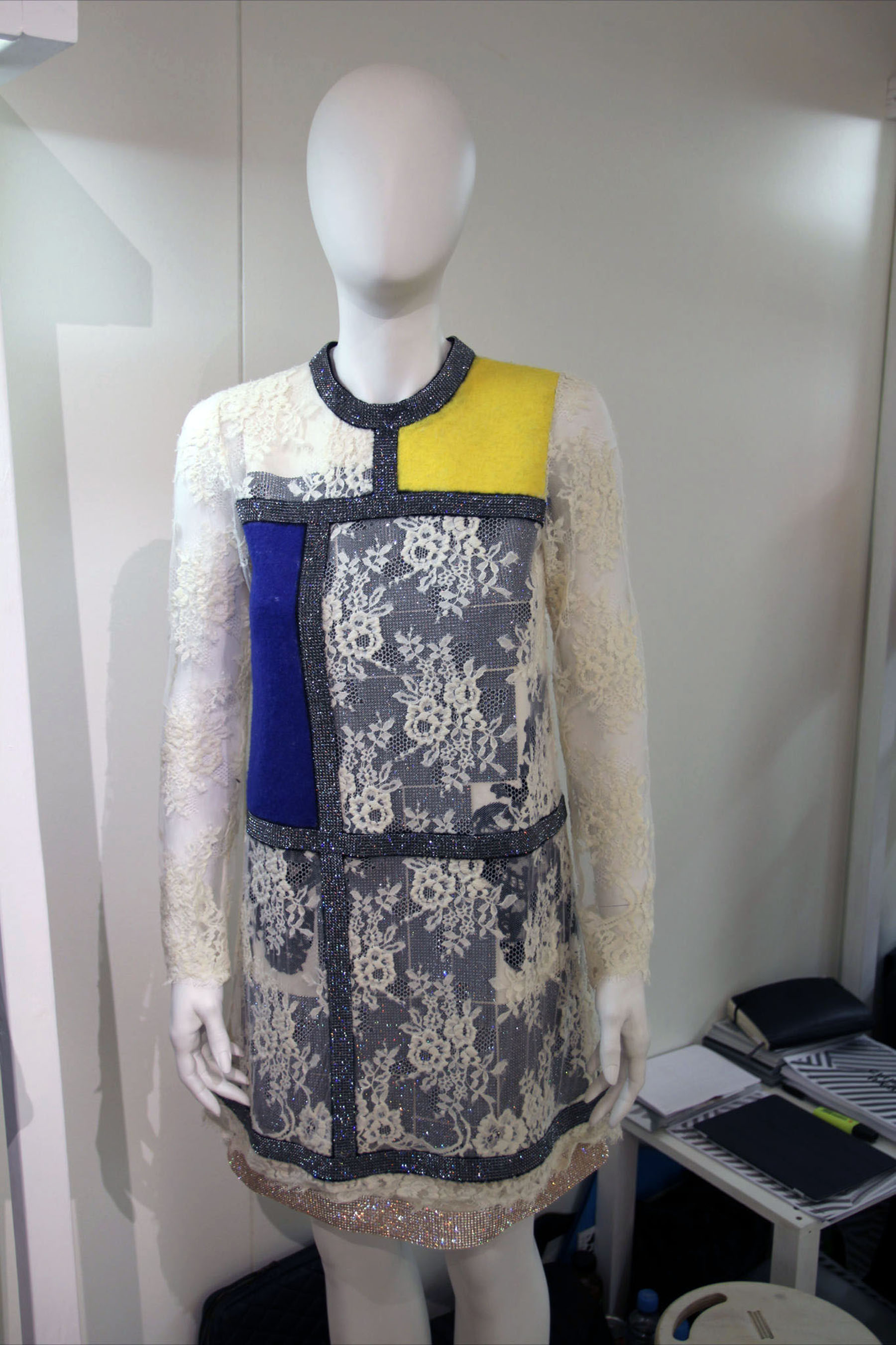 Holographic fabric was a trend mirrored by Sophia Webster, who exhibited a collection of fun but elegant shoes clearly made for dancing. Iridescent turquoise, pink and gold zig-zagged across black cut-out stilettos, and metallic pumps with turquoise polka dot heels had clear plastic toes with pastel pink tips.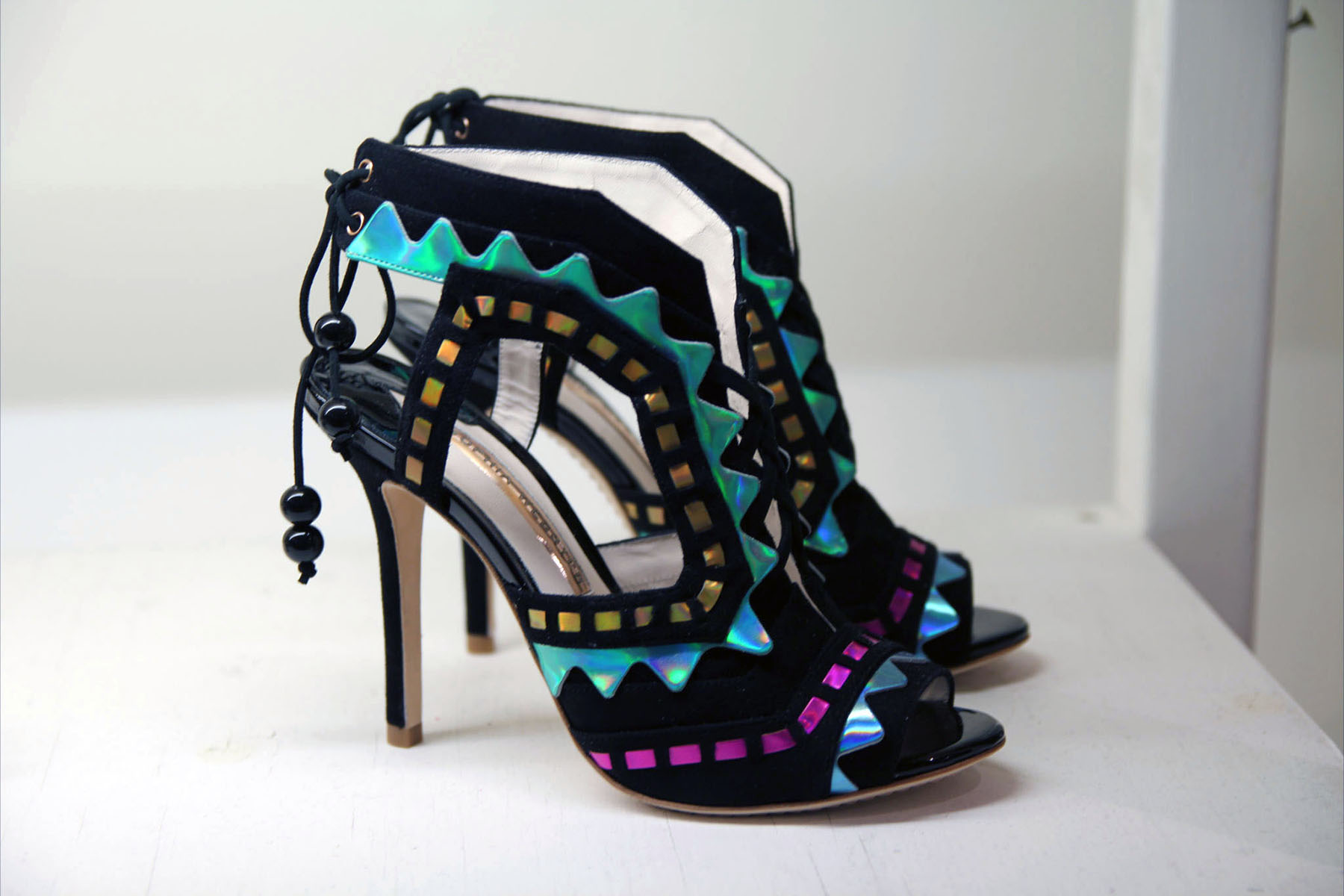 Words & photography: Charlotte Gush