Like most men, I own a surprisingly large number of identical black t-shirts. Unlike most men, I actually enjoy shopping for clothes. Unfortunately, enjoying something doesn't necessarily make it easy, and I've got stuck in a bit of a rut.
Jeans, trainers, black t-shirt: It's more of an urban disguise than a fashion statement, especially in the low-key but high-tech environs of London's so-called Silicon Roundabout, where CEOs and interns are likely to be found wearing the exact same thing. Granted, the occasional tech hero perfects their own low key but iconic look; Steve Jobs with his Issey Miyake turtlenecks and New Balance trainers, Zuckerberg with his hoodie and sandals. But the rest of us just look…well…predictable.
Little surprise then that Thread.com, a personal styling website for men, has chosen to set up base in Old Street.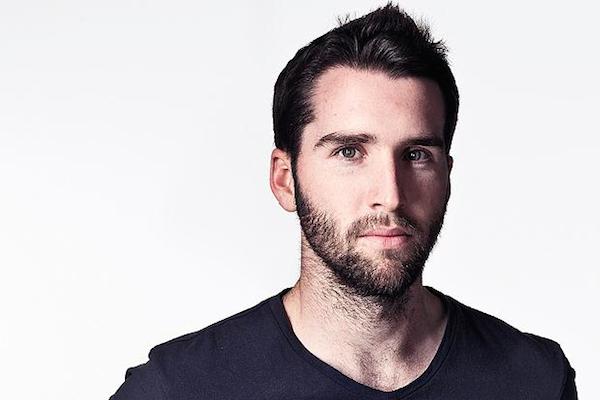 Thread's founder Kieran O'Neil is no stranger to the success of start-up culture himself. Google him, and you'll see ots of coverage of his first company, a video-sharing site which he sold for a very nice sum aged 19. It was while working on his second successful venture Playfire that the ideas for Thread first began to form.
"I launched Thread to fulfil a personal need," he says. " I was too busy working on the my last site (Playfire) all the time to really ever shop, and I thought what I really needed was a shopping PA who I could trust."
I can't be the only person who thinks this sounds familiar.
"I pretty much had an informal uniform," he jokes. "I was wearing the same stuff out that I was wearing to the office everyday."
This can be fine if you work in the kind of office where bothering to iron your t-shirt is considered the pinnacle of haute-nerd chic, but even then surely there's a secret demand there for something more, well, special. Something edgier, maybe, that makes approaching your wardrobe in the morning an invitation rather than a chore.
And so to Thread.com. Like all of the best service websites, the concept is simple, and it's the execution and usability that keeps you coming back.
Sign up is easy. Complete some basic information about yourself and what you're looking for then click on pictures of different outfits to identify the kind of fashion territory you're happy hanging out in. I tick lots of black leather jacket-type looks, and avoid the ones where the models' asses are hanging out the back of their jeans.
The most difficult bit for me was uploading pics of myself in different outfits so the Thread.com stylists could get an idea of my sartorial efforts to date. I wasn't kidding about the black t-shirt thing, but at least I guess I'm giving them a neutral creative canvas from which to work from.
"We've a full-time team working on the site right now", Kieran explains, "and we're building up our in-house stylists to help iterate new concepts faster. We found the first few as freelancers, then pretty quickly they started finding us."
My nominated stylist is Shaunie Brett. I get to read up on her  via the site, so I know that she's got a bunch of experience working across magazines and TV as well as personal shopping experience, so I'm thinking she could be a good choice to push me out of my comfort zone a little.
In fact there's even a profile question about just that: How open are you to trying more daring fashion styles? I select a bit open, and hope for the best.
In addition to my level of daringness, I can also give Shaunie information on my preferred colour combinations, my price range and brands I like amongst other factors, to help her match up the best combinations of outfit for me.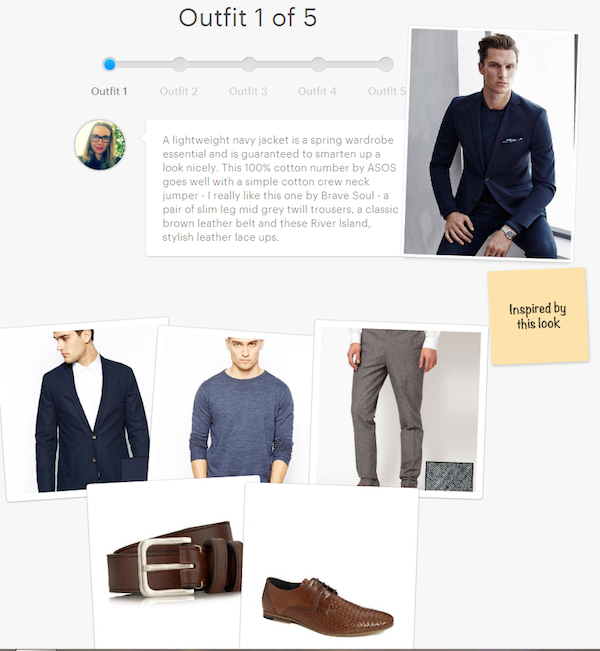 From this she then creates bespoke outfit suggestions for me on the Thread site, with an invitation to review her selections coming out to me on a weekly email. If I like an item, or indeed the whole outfit, I can place an order for home delivery with a simple returns mechanism in place.
In this way, the end point of Thread is obviously similar to any other internet clothes shopping experience – browse, see something you like, place order, keep or return – but the vision is to offer you whole outfits pre-selected based around your own stated preferences, making it more like a trusted friend or partner who scours the clothes rails for you while you linger in the changing room.
And, just like with a friend, I can give feedback on individual items via the time-honoured Like (or Dislike) button, helping the site's algorithms get a better fix on what I really like as opposed to what I think or claim is my style.
If there's a downside right now, it's still the issue over measurements; for instance there's no don't bother showing me anything that doesn't come in a 36" leg size button (I'm 6'4") so some options are likely to get discounted regardless of whether I like them or not due to the more mundane restraints of sizing.
On the other hand, because I'm being presented with complete outfits rather than individual clothing types, it's much easier to see clothes within a broader context,so that while a pair of jeans might not fit maybe those shoes, sunglasses or that cool new belt would work. In this way, I can see Thread potentially being most useful at first in helping me refresh the edges of my outfits rather than the key items until the site really gets to grips with my preferences.
In the meantime I'm looking forward to seeing what kinds of potential new looks my new stylist and her fashion-focused algorithms can create for me. Perhaps I'll even ordering a risky new item or two. Just so long as it's black.
Words: Tom Hunter