Don't be fooled by the cool ice-cream shades and playful shapes of Fam Irvoll's SS14 range. There's a macabre undercurrent running through it, with floral prints counterbalanced by dead insects and mice motifs, reflected in its tongue-in-cheek title: Call the Exterminator.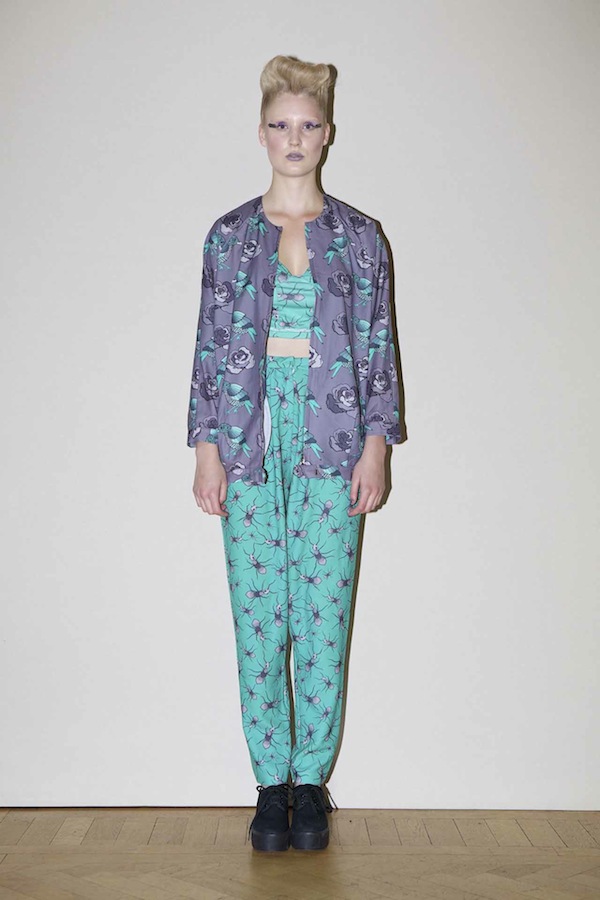 Thanks to its killer combination of child-like quirks and charismatic sex appeal, a capsule collection will soon hit the rails of Topshop's flagship store, available to buy for a limited time only, from 19th January until 15th February. The off-the-wall designer took five minutes out of her busy schedule to give us a taster of what's to come.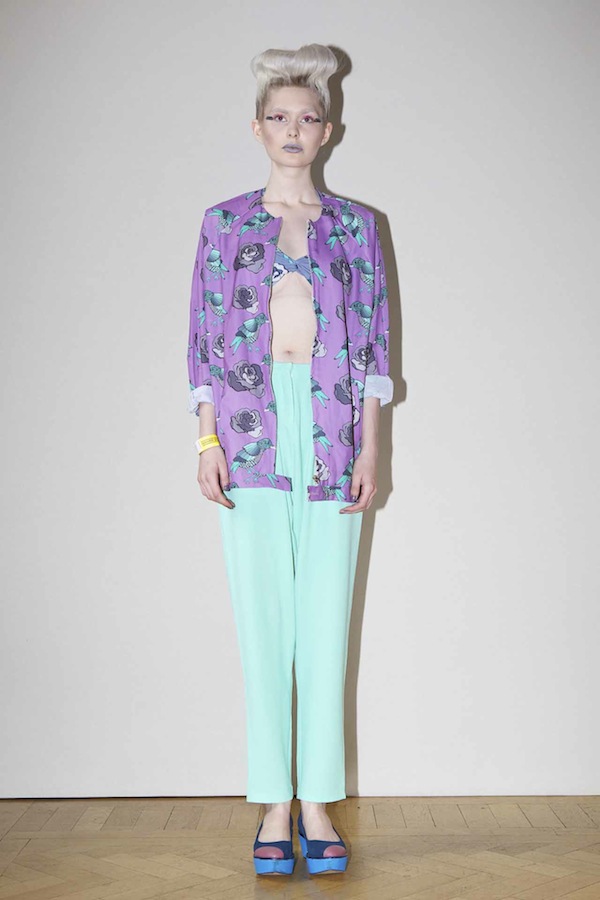 What was on your SS14 'Call the Exterminator' moodboard?
There were all sorts of Hitchcock birds, Disney ants and a lot dark dead animals. Actually, the collection ended up being a lot more cheerful than my original moodboard suggested!
Which three words best sum up this collection?
Quirky, dark, fun.
Tell us about the colour palette and fabric choices?
The colours range from mint and violet hues through to grey tones. I love pastels at the moment and wanted the whole thing to be sort of pure, offset by the darker elements, like the mice and ant motifs. The fabrics are light and flowing.
Is there a stand-out piece?
For me, I think that might be the green ant-printed pants. That's my favourite print!
Which items will be available to buy at Topshop?
There'll be a 10 piece collection, featuring blouses, T-shirts, blazers, jackets and a dress.
Do you have a particular audience in mind when you design clothes?
Not really, I think this is one of my most wearable collections – it would suit different people of all ages, depending on how crazily you want to style and accessorise it!
It's rare for designer clothes to leap straight from runway to high street – do you consciously try to keep your garments accessible?
Yes, I do. I didn't at first, but over the past few years I've realised that I'd rather be a commercial designer than avant-garde. I love it when I see people in the street wearing my designs! I always get a bit embarrassed, but feel proud at the same time.
Which SS14 trends are you most excited about?
Fun head pieces, rucksacks and weird print combos.
Words: Mary-Jane Wiltsher