Irregular Choice's Dan Sullivan gives us his style philosophy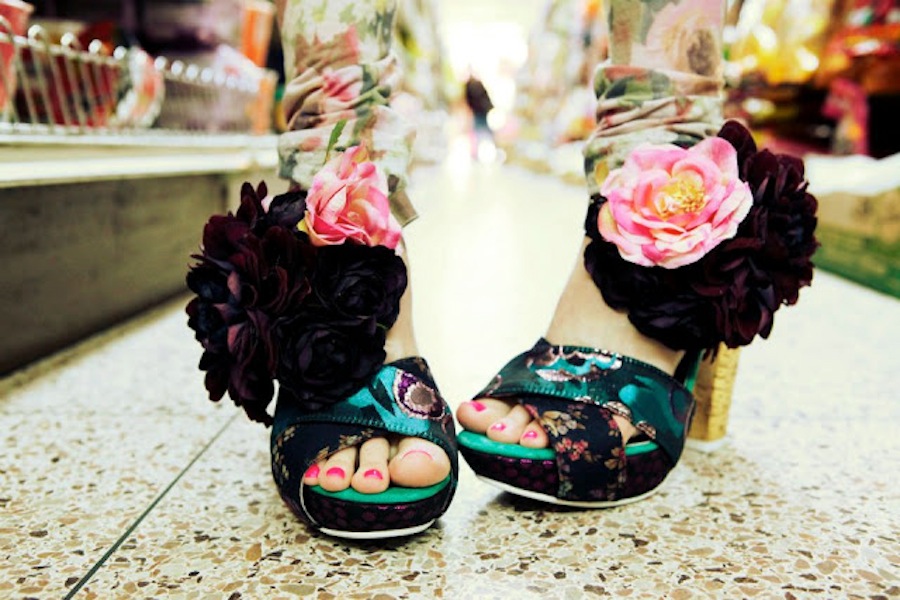 Already bought your autumn must-have monk strap shoe-boots? How about some leopard print courts? A pair of brogues for rainy days nestling next to your metallic mid-height ankle-straps?
Darling, don't we all. If you're tiring of seeing your shoes on everyone else's feet, you need to get to know Irregular Choice, the stand-out-from-the-crowd footwear brand launched in 1999 by Dan Sullivan. Sullivan pays deep and innovative attention to the whole production process, resulting in exclusive shoes which are as much art as footwear. Incorporate everything from embellished heels to ornate woodcarvings and unusual fabrics, his designs are playfully dramatic, frequently surreal, and an utterly refreshing sight in a street-level parade of blandly tasteful lookalikes.
Now Sullivan's on a mission to bring a little of his sophistication and humour to the frequently boring men's shoe market. After bringing over 10,000 individual women's designs to the industry, Sullivan is expanding the brand to please his male fans. With a range including velvet slippers, floral sneakers and fluffy camo high-tops, we think he's more than achieved his aim. We asked him to tell us about the fashion influences that make him tick.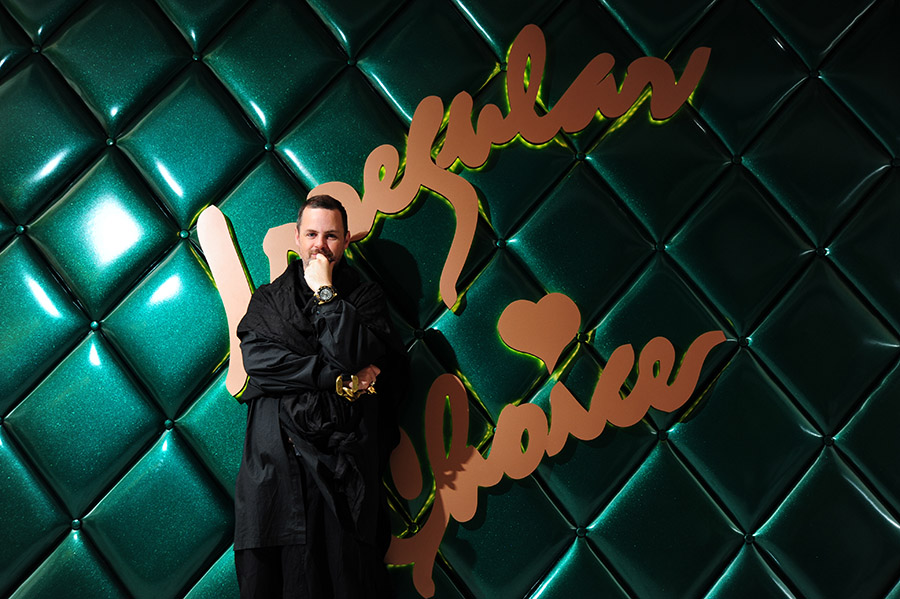 I never leave the house without…My i-Phone, it really is my life, I have all my design notes, my escape to my music, all my work, photos of my kids, and even my Sudoku. Unfortunately I am controlled by it, and I am an addict, and would be lost without it.
 
On my style bucket list… To be a true tree hugging Hippy. Being free in the wild and without stress.
 
My last buy…. A new winter coat by Alexandre Plokhov.
 
My next buy… It will probably be a new pair of trainers/shoes, for every article of clothing I have, I have two pairs of trainers/shoes!
 
In a fire I would save… My family first obviously, followed by my vinyls and scrap books of Poetry. Oh!, but then there's my wardrobe and trainers – hard one!
 
My style inspiration… Any one that has survived the test of time, whilst maintaining their core style and not being corrupted. A few seasons of creativity isn't too hard, but to keep being inspirational decade after decade, such as Yoji Yamamoto, Vivienne Westwood, etc., and to not loose the essence of what they are, is such an inspiration.
 
My biggest fashion mistake… I probably wouldn't admit to my kids that in the late 90's I thought it was cool to wear a Man Skirt! Luckily I don't think there are any photos out there.
 
My best ever bargain… In the mid 90's I was at a market stall and found someone selling a bunch of capital 'E' LEVIS at car boot prices, they had no idea about the difference. Needless to say I brought and sold a few!  
 
My first fashion memory… Having parents that were involved in the fashion industry I was brought up all around it, my parents use to put on big catwalk shows in the mid to late 70's at the Lyceum in Covent Garden, and I remember being in awe of what was going on around me and the big catwalk shows, then reading about it all the next day in the papers.
 
Best thing about AW fashion is… The layers. Mixing and matching with different layers is always fun and allows you to be creative and have some fun.
 
Finally, nobody knows this, but… If footwear wasn't my first passion then my hobby, creative writing would be my career.