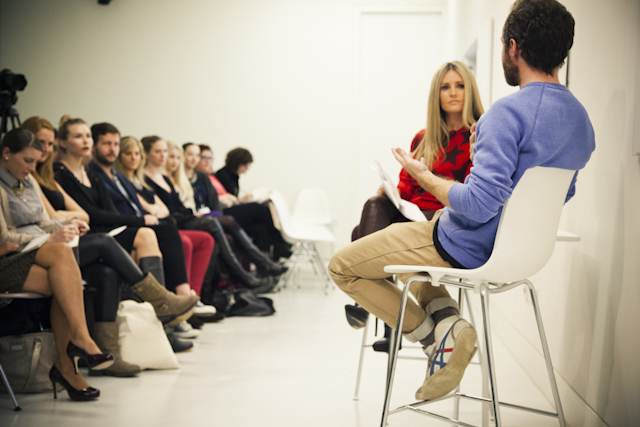 Simeon Farrar talks Cara, Chanel lawsuits, and PR stunts with Donna Ida at fashion members' club The Industry
Crucially, the word "art" comes before "fashion" on Simeon Farrar's website. Despite his illustrated tees causing more of a fashion stampede than zero calories cookies at fashion week, he still feels like an imposter. "I consider myself an artist who does other things," he told The Industry. It was at art school Farrar began experimenting with print making and mixed media, progressing from traditional canvas to T shirts predominantly to give the art three dimensionality – plus, as he admits, "it's easier to sell a T shirt than a painting."
He who dares
Armed with a trusty suitcase full of samples, his lack of knowledge of the fashion industry meant he approached the department stores he had heard of – so Harrods, Harvey Nichols, and Liberty, natch. The buying teams snapped up his designs, and quickly the fledgling company was inundated with orders, which translated as Farrar singlehandedly finishing every T until he hired a team and learnt to delegate.
Black Score
After several seasons of New Gen sponsorship, and a high-end mainline collection that showcased the more artistic prints, Farrar's subversive streak came to the fore with his keenly priced collection of Ts with punk sensibilities at their heart – Black Score. It all started with the now cult "Kate Mouse" T-shirt – proof that a simple line drawing of a supermodel and a witty pun could capture the imagination of the consumer. The winning formula was given the Jourdan treatment ('No 1 Dunn'), as well as Georgia May ('Got Swagger'), but it was when Rita Ora wore the Cara version ('Queen Delevingne') to her "wifey's" Burberry catwalk appearance that the media spotlight was shone firmly on Farrar.
PR, sweetie
So how exactly did Farrar's T-shirts find their way onto two of most papped ladies in the capital? A combination of old-fashioned brazenness – thrusting samples of T-shirts into the hands of celebs at fashion week and photographing them, combined with new-fashioned social media. Farrar dared Cara Delevingne to wear 'her' T-shirt, "do you double dare me?" she replied. A little banter goes a long way, and once she was on side the rest is history – gamely wearing the Black Score balaclava backstage at the shows, looking not unlike a coltish burglar, and getting her famous pals Harry Styles and Sienna Miller in on the stunt for good measure.
Rebel rebel
Not content with plundering London's fashion personalities (you know you've made it when you're on a Black Score T-shirt, here's to you Ms Bubble), Farrar's designs poking fun at the biggest fashion brands proved a hit with the customers – less so with the brands themselves. "The ones that are the most popular are slightly illegal" he laments. The 'Totes jel of my Chanel' T-shirt required the Parisians be placated with some serious paperwork and an exchange of Euros. Dior followed suit, if you'll excuse the pun, and D&G… well, let's just say they've probably not checked the Black Score Instagram recently.
Insta-mocracy
Post Cara and Rita, Farrar saw his Instagram followers expand by thousands. The channel features risqué samples of T-shirts commenting on fashion, music, and political zeitgeist. Followers provide crucial feedback by 'liking' their favourites – which influences Farrar's decisions about which ones to send off for production. After a few legal tweaks, of course. "Essentially they've voted on the T-shirt unknowingly" smiles Farrar.
Joining forces
In this industry collaborations are key – for Farrar there's a Glamour collaboration celebrating the title's 12th birthday, as well as a sublime ASOS woodland animals series (yes, Kate Mouse is in there), not forgetting Farrar's champion in Donna Ida herself. Our favourite antipodean style maven first worked with the artist in 2006, and this Christmas the store's wrapping paper is designed by him. Let's hope it goes down better than their ill-fated, yet highly amusing gym bag collaboration – "Boys don't make passes at girls with fat arses", which proved early on that customers will always tell you exactly what they think – even if Instagram hadn't been invented yet. Remember those days? No, neither do we.
Words: Hannah Kane
Photography: Sam Atkinson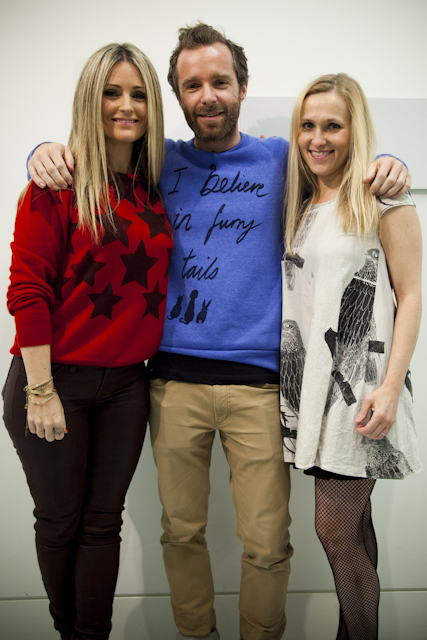 Donna Ida, Simeon Farrar, and Courtney Blackman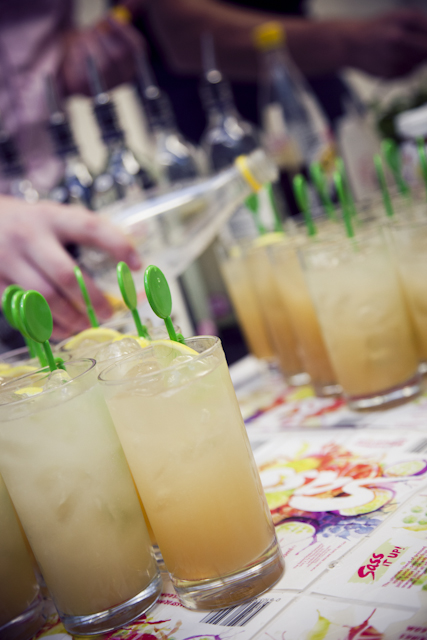 Delicious drinks courtesy of Broker's London Gin and Sass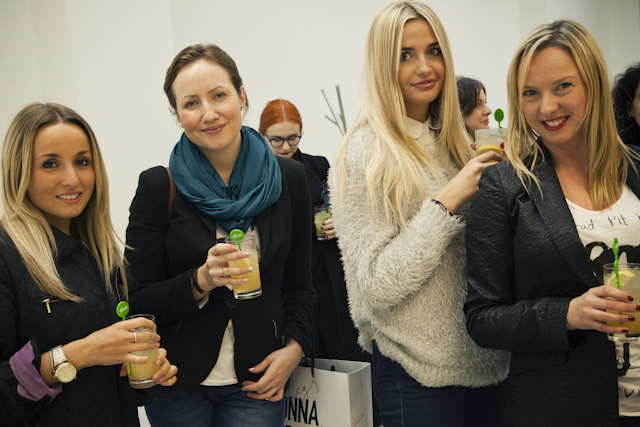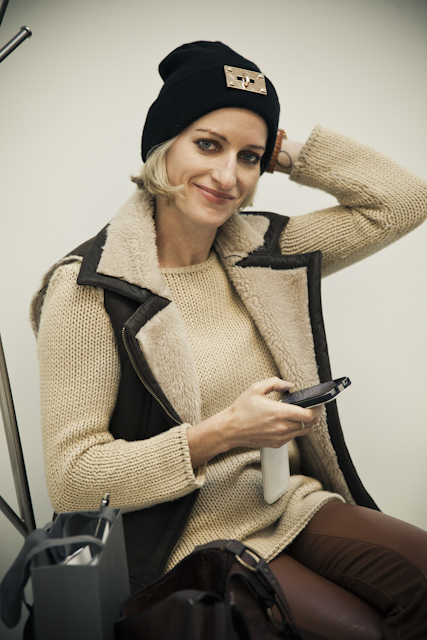 PHOENIX's Editor-in-Chief Hannah Kane