London Fashion Week may be over, but don't despair – online vintage fashion retailer Atelier Mayer is helping ease the pain by offering PHOENIX readers a 10% discount across all purchases, in celebration of their newly relaunched website, ATELIER-MAYER.COM.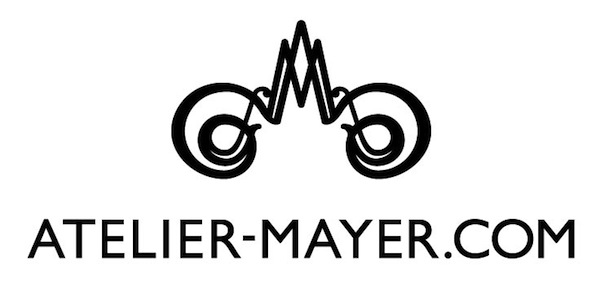 "My Fashion Week was largely spent in front of a computer," admits Managing Director Daphne Vassiliades. "I managed to go to a few fabulous events and a couple of shows but the focus really was to make sure our site was up and running properly."
Founded by stylish globetrotting entrepreneur Carmen Haid, with a small flagship boutique near Marble Arch, Atelier Mayer aims to provide a global platform that enables an international audience to purchase great quality vintage with ease. The brand is personified through the character of Madame Mayer, a glamorous, playful luxury connoisseur based on the late Klaudia Mayer, a haute couture tailor who founded Atelier Mayer in 1927 in Feldkirch, Austria. Madame Mayer's engagement with customers through the website and through social media is at the heart of the relaunch.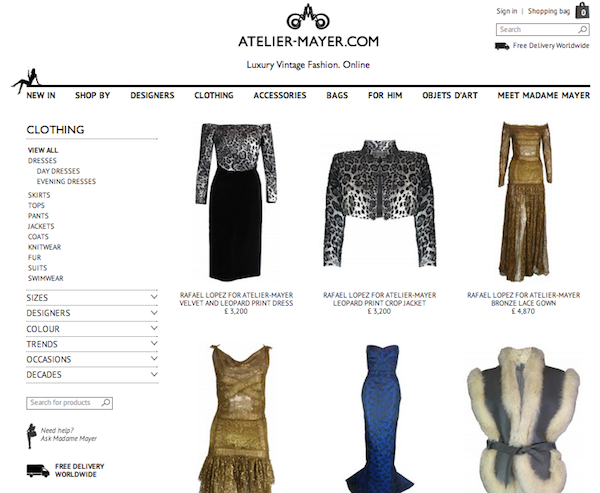 "Madame Mayer's  edit is incredibly tight and the quality of the garments and accessories is supreme," Vassiliades explains. "We have introduced some fantastic new features including shop by trend, decade and occasion, so our customers can find exactly what they need without wasting time trawling through pages and pages of product. Madame Mayer gives you tips on how to integrate each item to your personal wardrobe; this really helps our customers visualise how vintage can be mixed with modern. She also gives styling tips on our own items, as well as writing interesting editorial in her new blog. The new site really aims to educate as well as promote vintage in all its glory."
The site relaunch was celebrated at London Fashion Week last week by ten models dressed in head-to-toe vintage Chanel, Yves Saint Laurent, Givenchy and Oscar de la Renta, who spread out across the city's most popular shopping streets handing out balloons and goody bags.
The PHOENIX discount is a rare opportunity as Atelier Mayer never conducts sales; and it's a perfect chance to make that special occasion purchase for autumn/winter events, as you can rest assured that every piece is unique. So what items should we be jumping at?
"From our more classic dresses I am in love with this 1970's Christian Dior burgundy dress," Vassiliades says, "and I think this 1960's Pauline Trigere black and gold floral dress is very special. From our funkier pieces, this 1980's black cut out dress by Thierry Mugler is super cool, and I absolutely love Katherine Alexander's vintage lace cuff in purple perspex with vintage brooch."
What are you waiting for?
Atelier-Mayer.com offers all Phoenix subscribers a 10% discount on all vintage purchases by entering gift code LPC10 at the checkout. This discount is available until 11.59pm on Friday 11th October 2013. Terms and conditions apply.