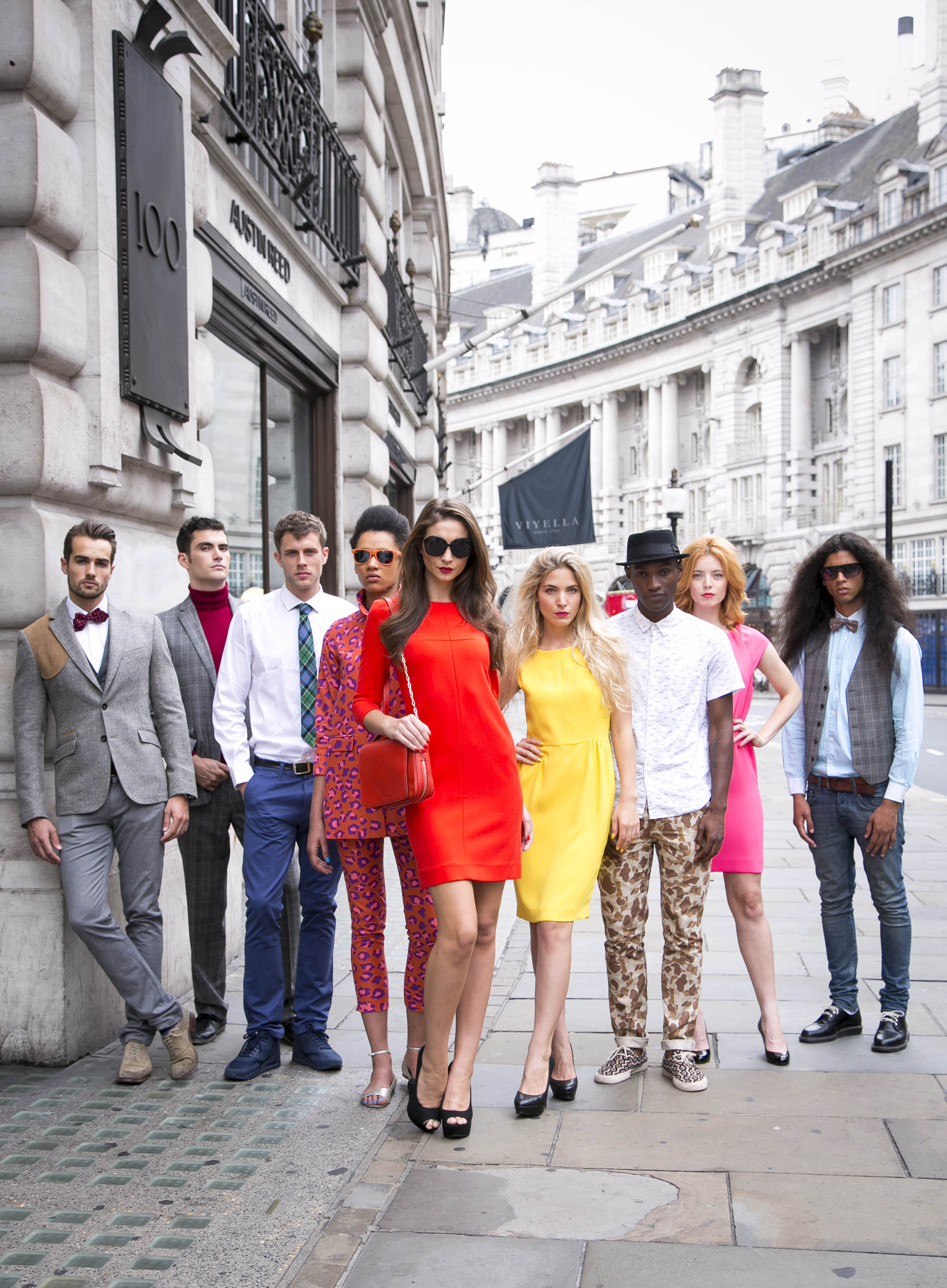 PHOENIX is proudly London based and yes, London centric. We believe our hometown to be the most vibrant, experimental and accessible fashion hub in the world, and we believe that the globally renowned Regent Street is a perfect example of why our capital city packs such a fashion punch.
This long curve of central London retail delivers a shopping experience like no other, presenting traditional and contemporary brands side by side, and it is a rite of passage for international labels to join 'The Mile of Style.'
So throughout September, we're encouraging PHOENIX readers to get involved with Regent Street Style. The initiative is part of London's preparations  for Fashion Week, encouraging all ages to celebrate and showcase the latest creations that Regent Street has to offer. Every Saturday, fashion photographers will be seeking out London's most stylish shoppers on Regent Street, London W1, while Nevs Model Agency will be scouting for some fresh faces.
Get involved by uploading your picture to any of Regent Street's 24/7 social media accounts, which allow you to be kept up to date and engage with over 100 Regent Street brands – and other shoppers in the area. Remember to hashtag #RegentStreetStyle when uploading your images so they appear on the social media hub, which will display real-time feeds from multiple social media platforms including Twitter, Facebook and Instagram. And add a #PHOENIXmag tag so we can see just how stylish our readers are – and showcase our own favourites too.
Let's prove London's fashion chops, you beautiful people.
RegentStreetOnline.com   
facebook.com/RegentStreetOfficial
twitter.com/RegentStreetW1 
instagram.com/RegentStreetOfficial
pinterest.com/RegentStreet
soundcloud.com/RegentStreetOfficial
youtube.com/RegentStreetTV
Words: Leonie Benaiah