As Yuletide heralds lower necklines, bare-all bodycons and backless dresses, we solve your party underwear-related dilemmas 
We are rapidly approaching that time of year when womankind must crawl out of the warm embrace of their cashmere jumpers, peel off their 40-denier tights, and face the daunting task of transforming themselves from hibernating, Gollum-like creatures, into glowing Gwyneth Paltrow-inspired visions. The party season is upon us.
With both high-street and high-end selling us dresses that reveal an array of angled anatomy – 'side-boob', 'under-boob' and even 'side-bum' (thanks Gwyneth) to name a few – selecting appropriate underwear has become as painstaking and time consuming as finding the dress itself. So whether you're sashaying into a black-tie event in a plunging gown, or rocking up to a cool bar in a clingy mini, we have taken it upon ourselves to provide you with an all-bases-covered, list of underwear solutions for your dress dilemmas.
Sleek Silhouette
For those brave enough to bare all with body-con, the key is to stick with seamless, smoothing, control underwear – the Bridget-Jones kind. Spanx are the classic go-to brand for the perfect party silhouette, and these nude control shorts are the ideal accompaniment to Herve Leger 's dusty pink bandage dress. The high-waist style allows you to avoid the infamous VPL, while Spanx's carefully placed panels are perfect for creating that mythical hourglass shape.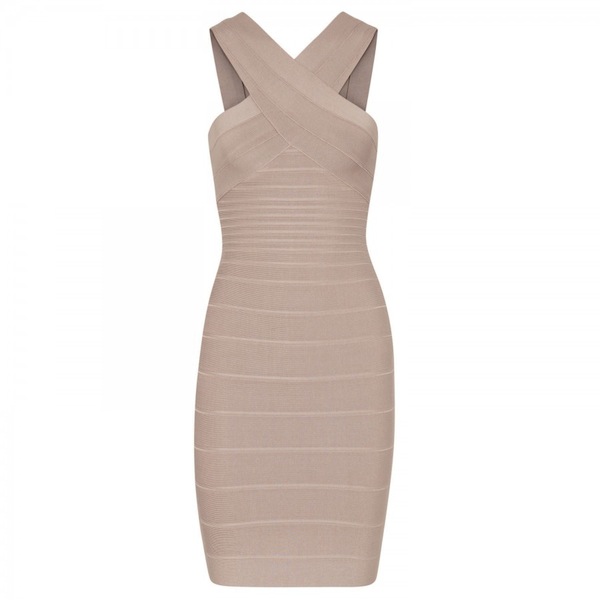 Herve Leger Stella Bandage Dress, £1,130, www.harveynichols.com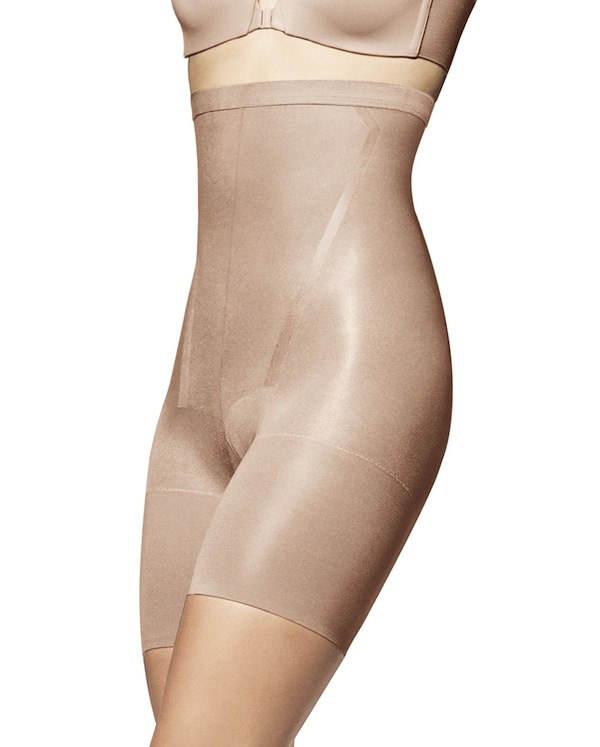 Spanx In-Power Line Super Higher Power, £35.00, www.spanx.co.uk
Plunging Neckline
A touch of classic cleavage can go a long way when framed by the plunging neckline of this rich plum-coloured Roland Mouret mini. To get the full effect, pick a bra that has a wide back strap for solid support, like this Fashion Forms Multi-way plunge bra, and slip on some killer heels for Jessica Rabbit-style allure.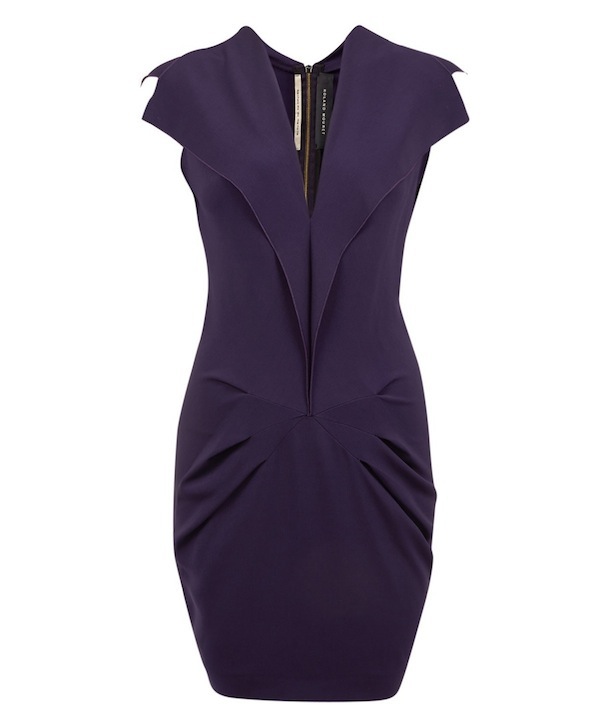 Roland Mouret Purple Kardyro V-Neck Tunic, £750.00 www.liberty.co.uk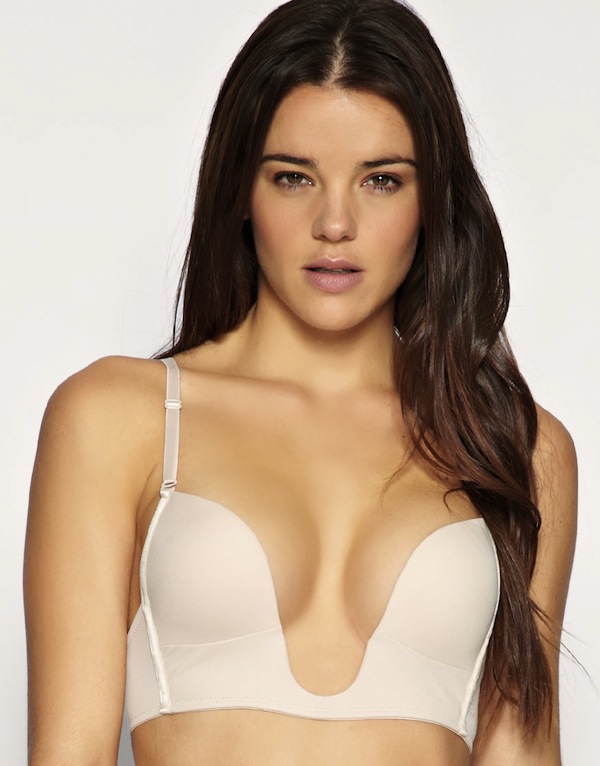 Fashion Forms Multi-Way U-Plunge Bra, £19.75, www.asos.com
Strapless and Backless
Difficult dresses that  feature both a low back and a statement neckline, such as this Matthew Williamson chiffon gown, are in need of a seriously clever lingerie contraption. Marks & Spencer's strapless and backless bra is proof that weird, 'solution underwear' can still look sexy. Its adhesive, clear wings allow for a firm hold and seamless finish without any ugly bra strap lumps, while the black lacy design ensures that it will look just as good when worn with no dress at all.
Matthew Williamson Silk-chiffon gown, £1,695, www.net-a-porter.com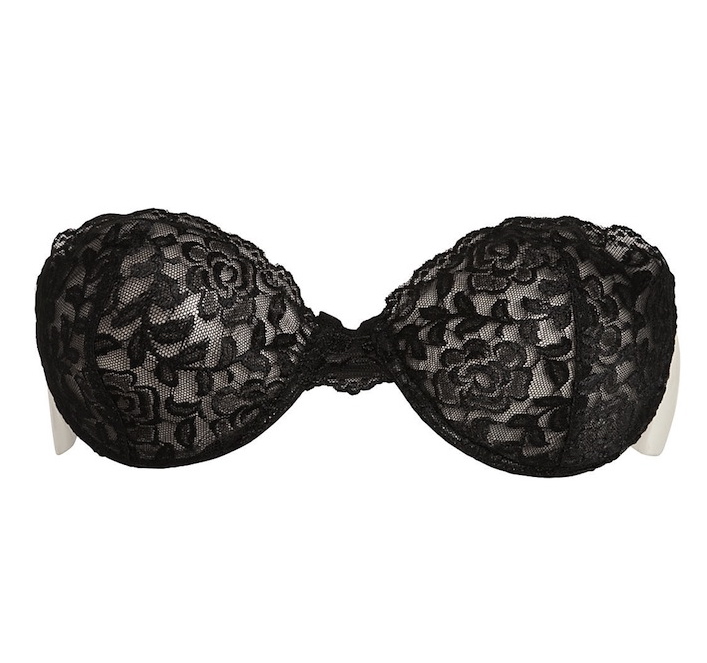 Lace strapless and backless bra, £28.00, www.johnlewis.com
Go Braless
Inevitably some dresses just look better sans bra, but as we have learnt from countless tabloid red circles of shame, the nineties 'peanut smuggler' look should be left to models, men and Samantha from Sex and the City. There are, however, reasonable alternatives that can avoid industrial straps, chicken fillets and other perishable goods: Style IQ's Flower Nipple Covers are a great solution to slinky dress syndrome.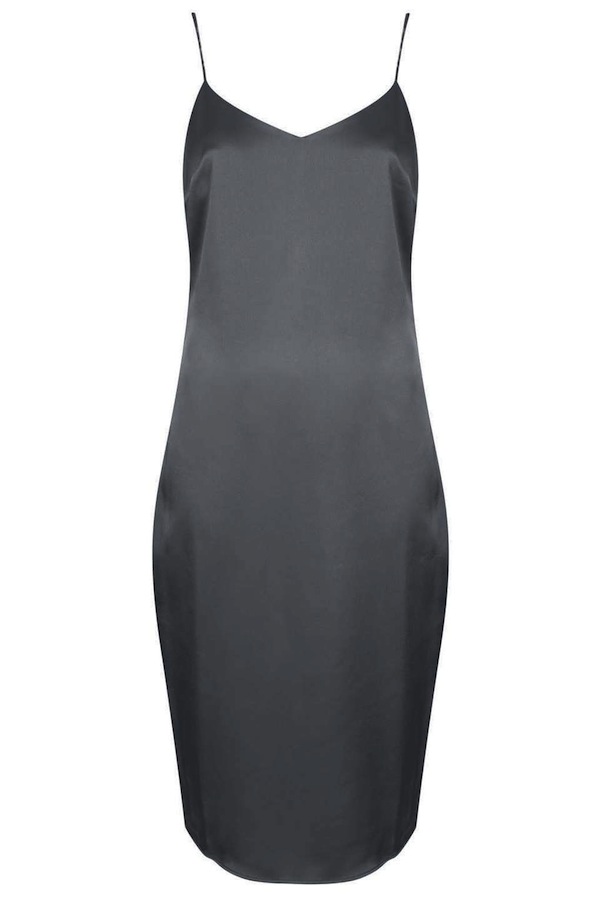 Topshop Midi Slip Dress, £38.00, www.topshop.com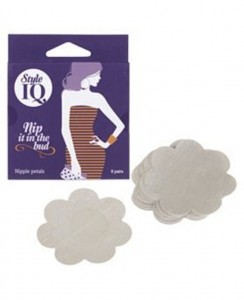 Style IQ Flower Nipple Covers, £5.00, www.boots.com
Words by Joy Starkey