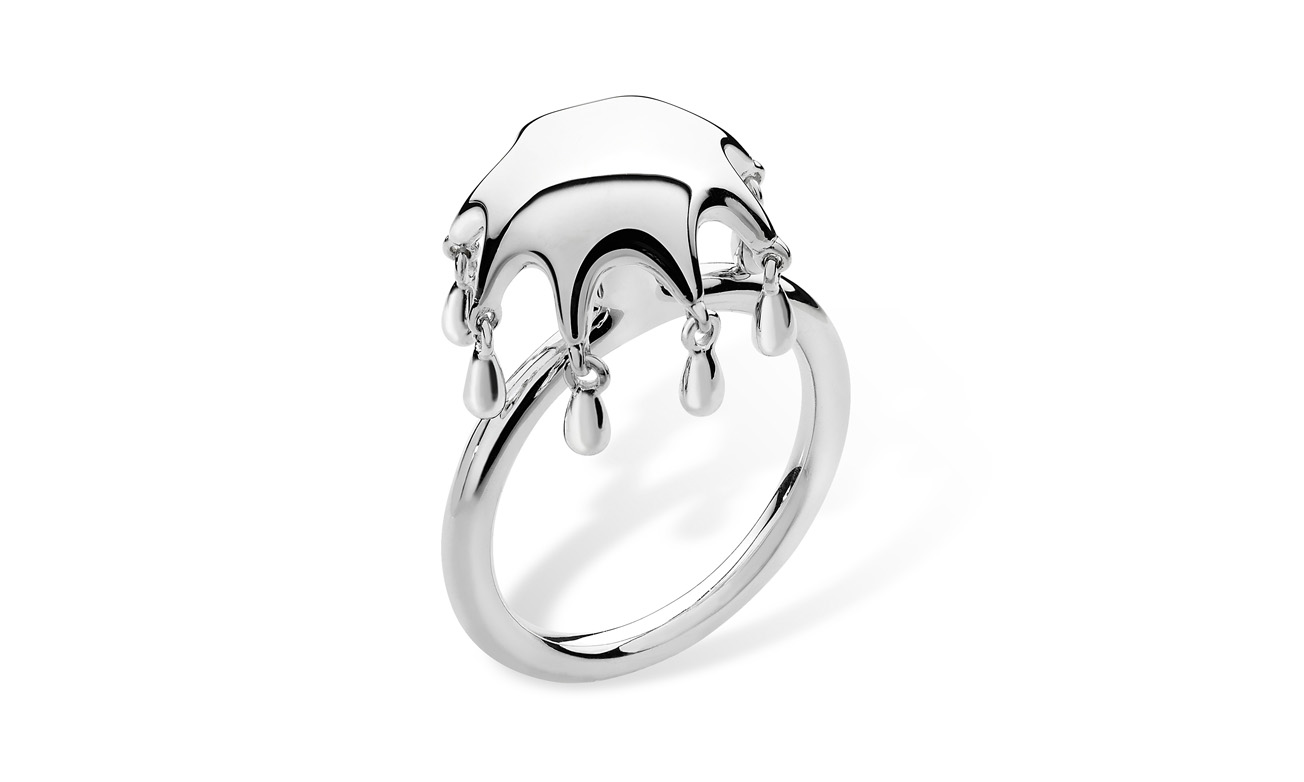 With our Sunshine & Showers issue still in store, how could we resist award-winning British jewellery designer Lucy Q's unique and original Drip, Cloud and Umbrella collections?
The Drip collection is a beautifully crafted range of drops shaped to give the impression of it literally dripping down the skin, just like raindrops. The simplicity of these designs reflects elegance throughout the collection.
These designs embrace the light-reflecting properties of highly sophisticated sterling silver. The Cloud collection uses delicate drops of rain which show of the design aspect within jewellery. Highlights include Rings and earrings which range from £35 – £425.
The AW13 Umbrella Collection, which features the pleasing symmetry of the umbrella shape. Umbrellas with dripping rain are the perfect symbol for British weather and are designed in the necklaces and pendants which range from £75 – £820. This dynamic range of contemporary designs offer a quirky and playful twist to traditional silver jewellery.

 Leonie Benaiah