Garry Rigby talks to one of London's true fashion legends about the golden age of millinery, dressing Diana and why he's still bats about making hats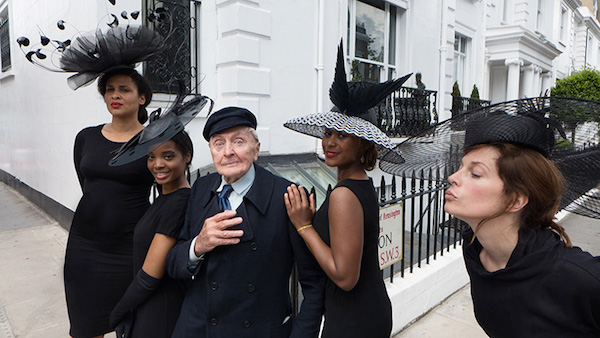 At one time in its history, Beauchamp Place in Knightsbridge could boast 44 milliners. Now, there is just one: John Boyd.
Milliner to royalty and high society for over 70 years, this 89-year-old Scotsman had long demonstrated his versatility by dressing three generations of the same family. That one of them happened to be the future Princess of Wales was a rather extraordinary stroke of luck.
"Mothers would drag in their daughters with long faces shouting 'God, you'll look a scream in that!' Then suddenly they all loved it," Boyd says. The pink tricorn he made for the princess was seen by millions of people and rebooted an industry that had been in decline for decades. Diana, now the most photographed woman in the world, was wearing a hat.
Boyd first began a career working for the North British Rubber company, developing camouflage for tanks and making wellington boots. "I was constantly sketching fashion drawings when an acquaintance suggested I meet her friend Aage Thaarup, then the most famous name in London Millinery," he says.
Serving his apprenticeship in Grosvenor Square with a mixture of royalty and Hollywood, he eventually set up an atelier in the Brompton Arcade. "My first hat was literally thrown back at me by an outraged woman in Chelsea. 'You beast! She screamed 'I'm looking for a new husband, not trying to get rid of one," he laughs."Millinery is seduction and deception all the time. The hat is bait."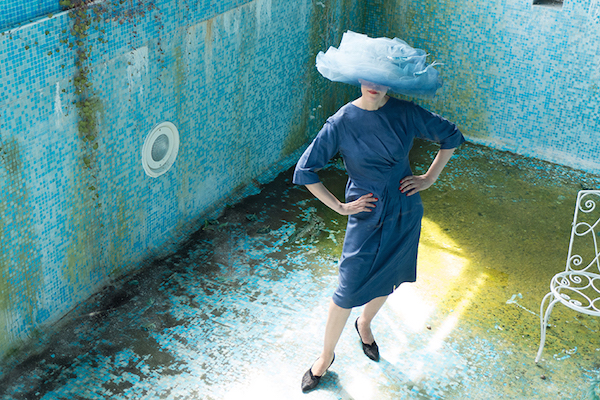 Already a name in Mayfair and Belgravia, after Diana, Boyd's hats went global. Worn by Iman in clothes by Zandra Rhodes and Bruce Oldfield with Norman Parkinson behind the camera, they were a signature feature of the 80s fashion revolution.
When a phone call came from the mayor of New York, Ed Koch, begging for a hat for his wife, "I was literally too busy and had to decline," Boyd recalls ruefully. "There were hardly any milliners left. There used to be whole streets in Paris for milliners….one just for roses or blue flowers. Can you imagine?"
Whether designing for a fashion magazine or garden party, Boyd never deviates from his exacting approach. Trends might influence shapes and brim widths, but he makes wearability and individuality the priority for every project. "I like to design for the women's unique look, regardless of time or fashion," he explains. "The face dictates the hat."
With Ascot 2014 bringing heads new, young and international to the millinery game, and Boyd recent honoured with an MBE, London's longest standing hatman doesn't appear to be slowing down. But why only gear for girls? When can boys treat their barnets to a Boyd?
"We begin next week," John replies.
Words and pictures: Garry Rigby