Vinti Andrews could teach a lot of other designers a thing or two about clashing ideas. For AW14, East End individuality meets West End sophistication. Rebellion is mixed with class in a way that achieves a perfect duality: none of their pieces would look out of place at either a rock concert or a canapé reception.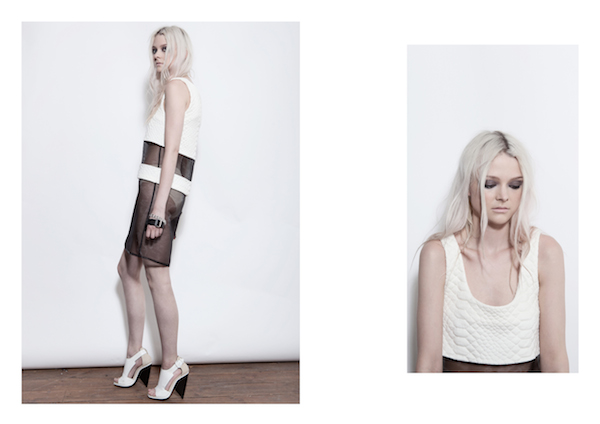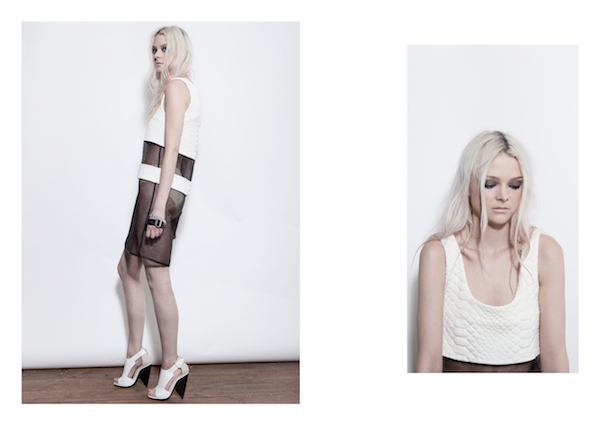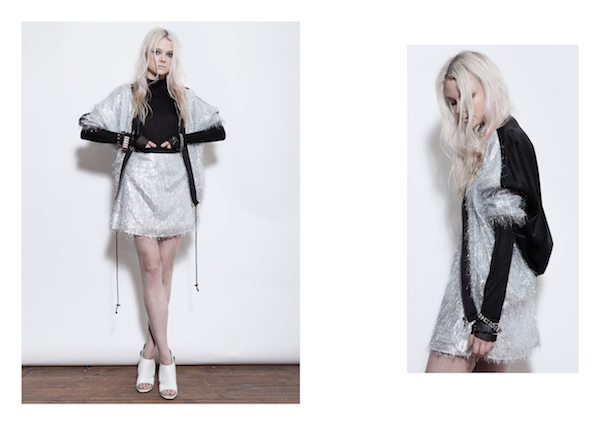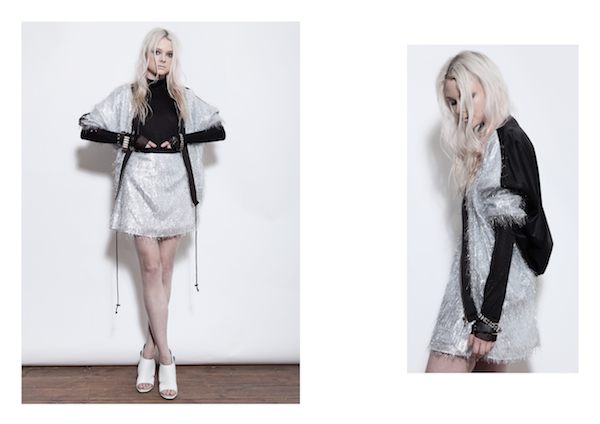 Sheer lace falling elegantly from the body, rose appliqué contrasting with shiny PVC, barely-there shredded jeans and jumpers: this collection is only for the brave. Yet this breed of toughened up femininity hasn't always been the brand's calling card. For their previous womenswear collection, Vinti Tan and Paul Andrews looked to electronic music and American slasher movies to produce a kaleidoscope collection with acid-tinged details, babydoll dresses and sportswear influenced jackets and t-shirts.
So what caused the design duo to tone down their casual aesthetic for a more refined look? In short, they chose to swap the past for the future. "[The last collection] was looking more to the 90s. It was retrospective, whereas this one is more modern and futuristic," Tan and Andrews explain.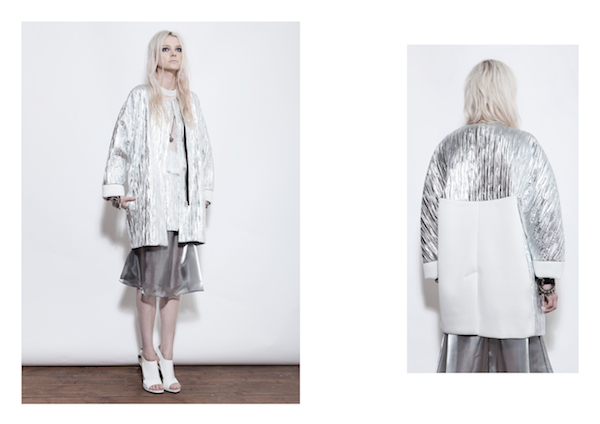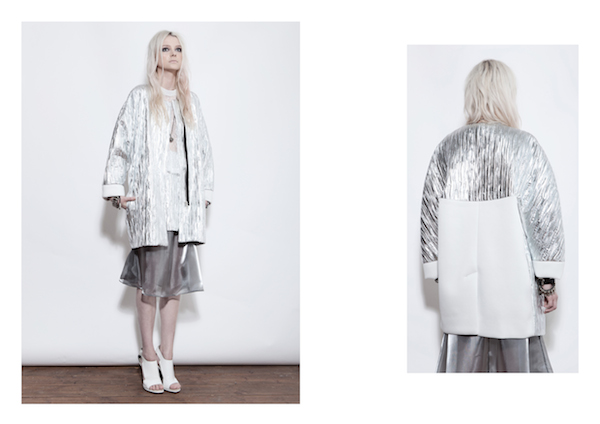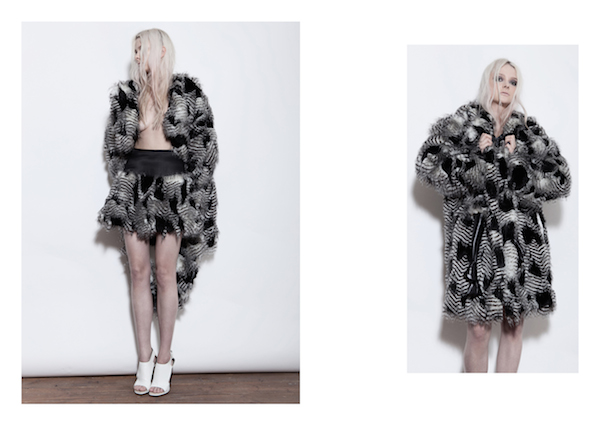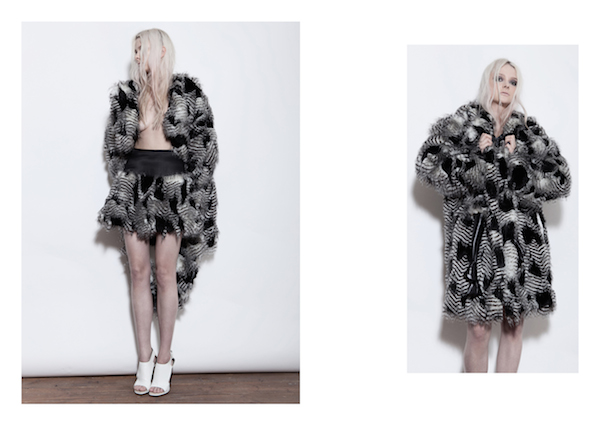 Vinti Tan graduated from Central St Martins in 2001 and worked with Vivienne Westwood and Kim Jones before pairing up with Paul Andrews, an independent designer, in 2002. They started the brand by customising clothes they found in charity shops using surplus stock and vintage materials, taking something old and giving it a new, refined sensibility.
That 'old made new' ideology carries on today: the design duo say they are inspired by the "electronic music and subculture[s]" of the past, but add a contemporary sports-chic edge. The collection's shapes nod towards varsity bomber jackets, sports sweaters and the toggles usually associated with sportswear; but luxurious fabrics, detailing and feminine shapes fight off any unwelcome associations with the running field.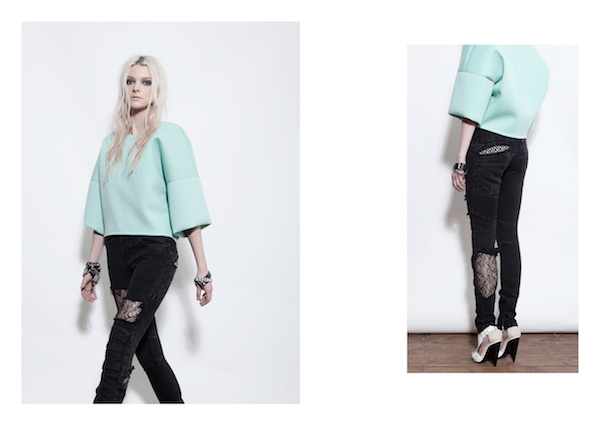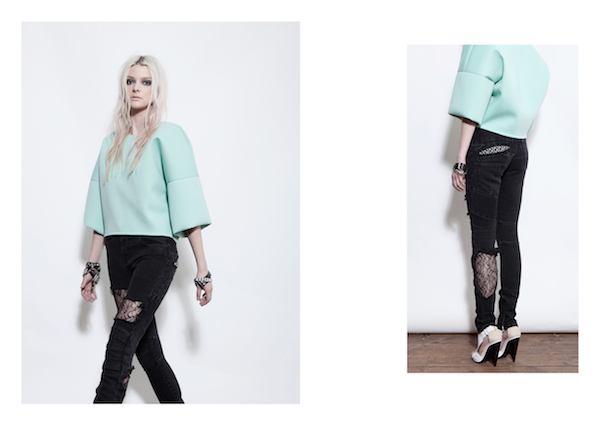 The monochrome colour palette is more basic than their previous collections, so for AW14 textured detail is key: take note of sheer panelling next to foil-textured silver, super-shiny vinyl and 3D flowers. Collection highlights include striking separates – the PVC and rose adorned skater skirts with matching bomber jackets are a winner – as well as daringly sheer drop-hem dresses and a wonderful cat-print top and trouser combo.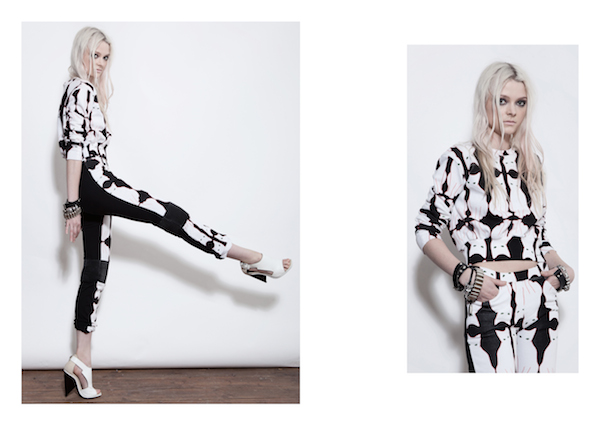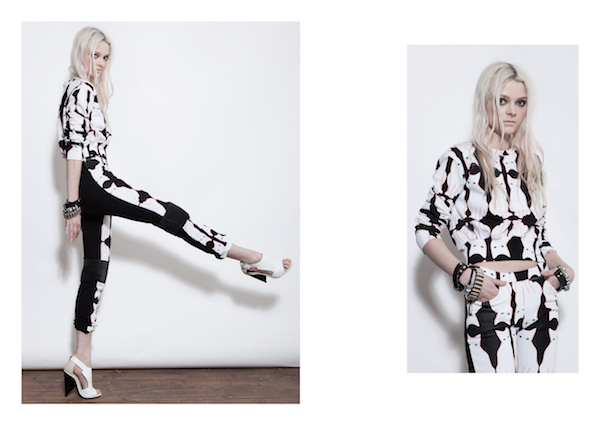 This upgrade to sophistication, still with a rock 'n' roll edge, makes the collection one of Vinti Andrews' best yet.
Words: Rachel Michaella Finn