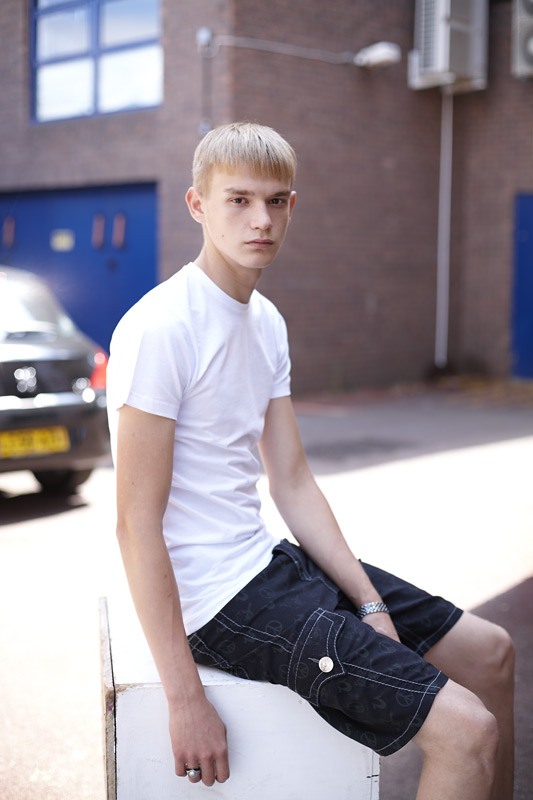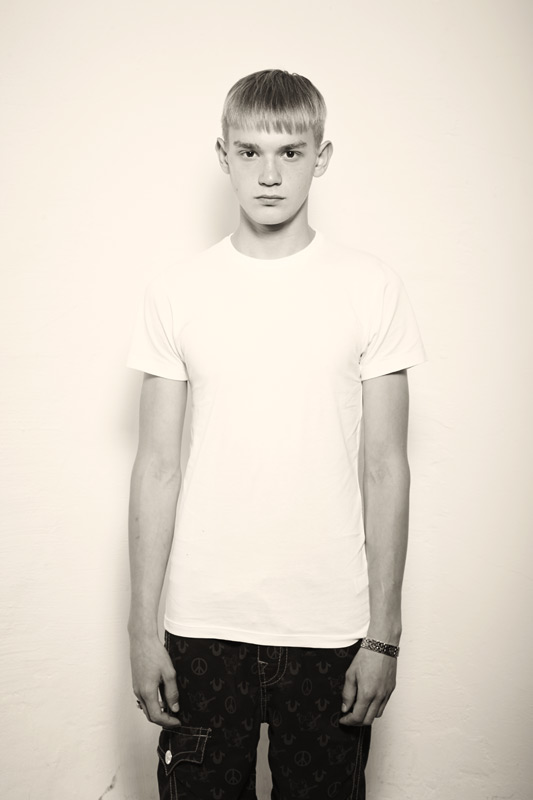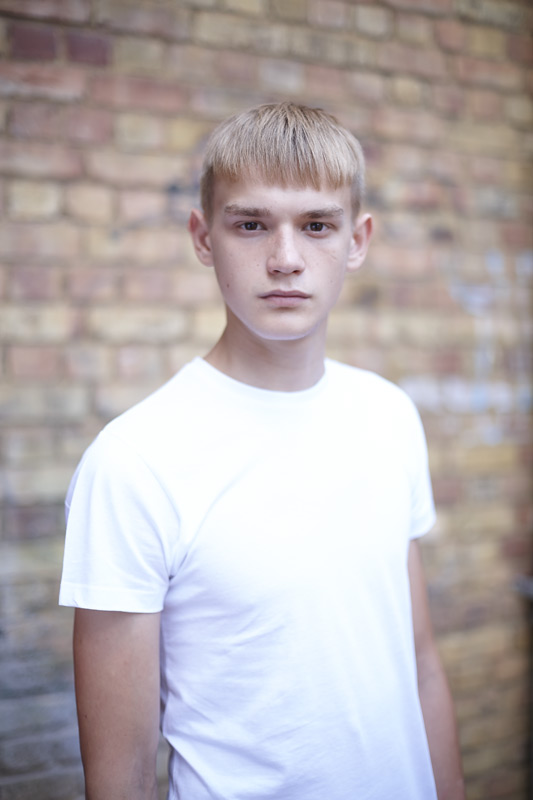 Name: Lewis Conlon
Agency: Select
Hometown: Notting Hill, London
3 Likes: Fashion, food and girls.
3 Dislikes: Confined spaces, arrogant people and Brussel sprouts.
Do you have any bad habits? I bite my nails.
What do you look for in a lover? A good personality and sense of humour, black hair and blue eyes.
What's the best thing about being a model? Travelling and meeting new people.
What's the strangest shoot or show you've done? My first shoot I was dressed all in Prada leather wearing a luminous wig.
Which piece of clothing or fashion item could you not live with out? My Gucci belt and a white T-shirt.
Tell us one thing about yourself that might surprise us… On my passport it says I'm female.
Who do you think is the sexiest celebrity? Rhianna
What would you be doing if you weren't a model? Studying plumbing at college.
– Photography: Nick Treviss