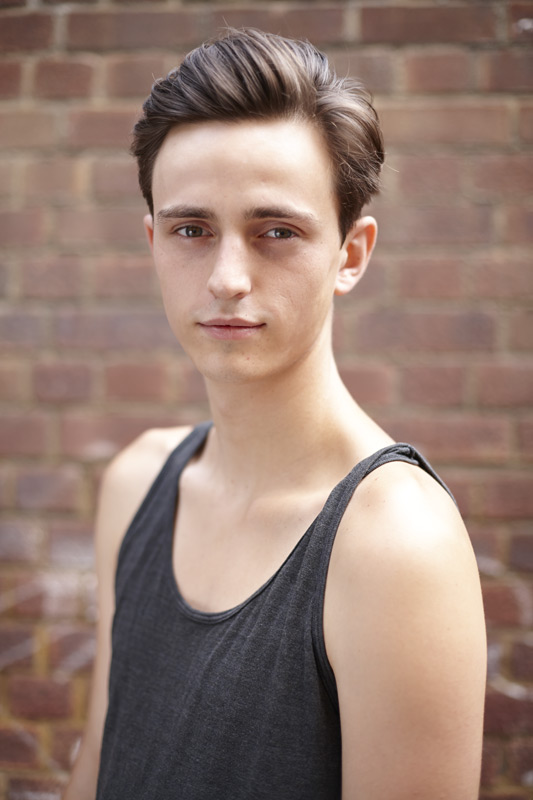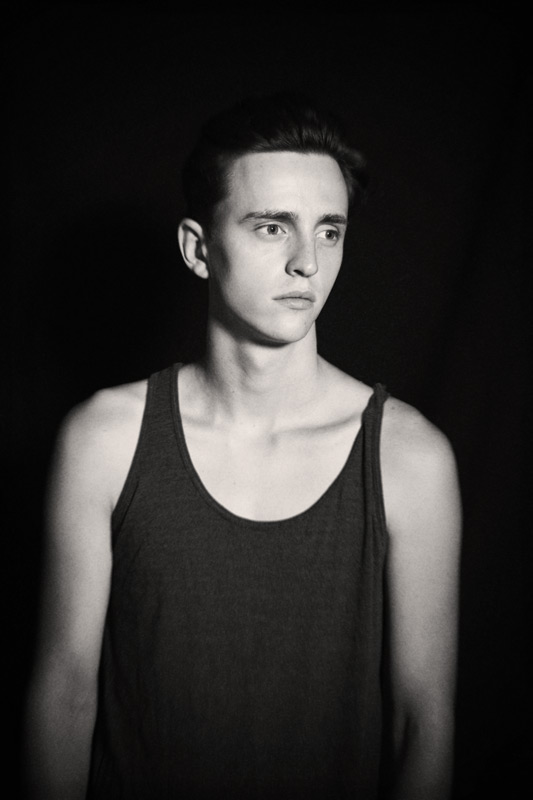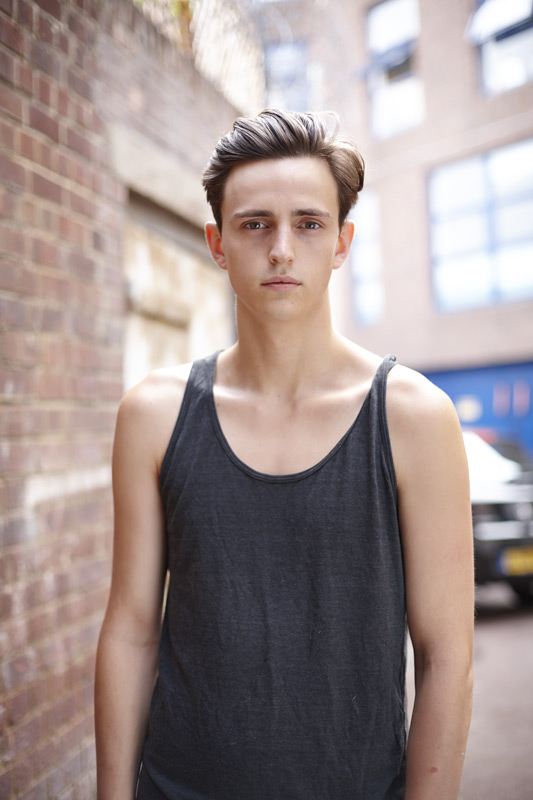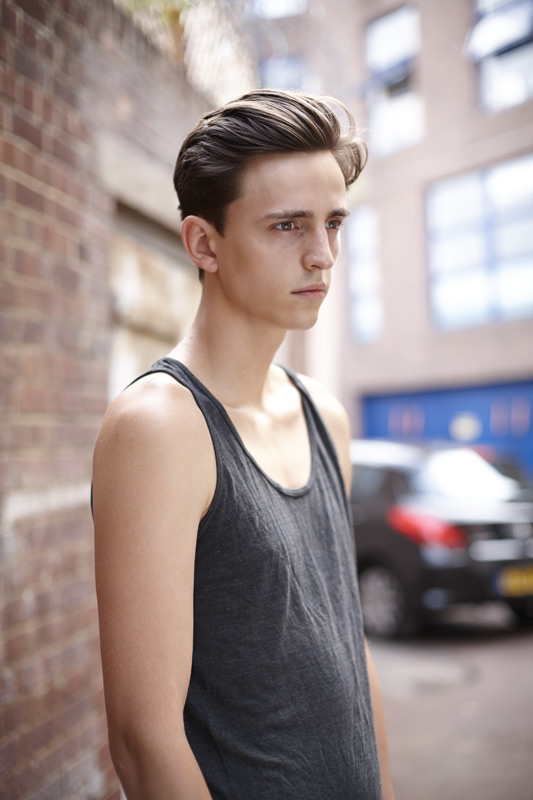 Name: Alex Dunston
Agency: Select
Hometown: East Dulwich, London
3 Likes: My dogs, cooking and Taekwando.
3 Dislikes: Cider, van drivers and cats.
Do you have any bad habits? Smoking.
What do you look for in a lover? Intelligent, a good sense of humour and a great ass.
What's the best thing about being a model? It gives me free time to pursue other interests.
What's the strangest shoot or show you've done? I once had to be shot dressed as a drag queen and then naked in a bath.
Which piece of clothing or fashion item could you not live with out? My James Long leather jacket.
Tell us one thing about yourself that might surprise us… I studied astronomy.
Who is the sexiest co-worker you've worked with? Earl James Atkinson
What's the best piece of advice you've been given? Always keep business and pleasure separate.
What would you be doing if you weren't a model? Studying Bio-Chemistry at University.
– Photography: Nick Treviss