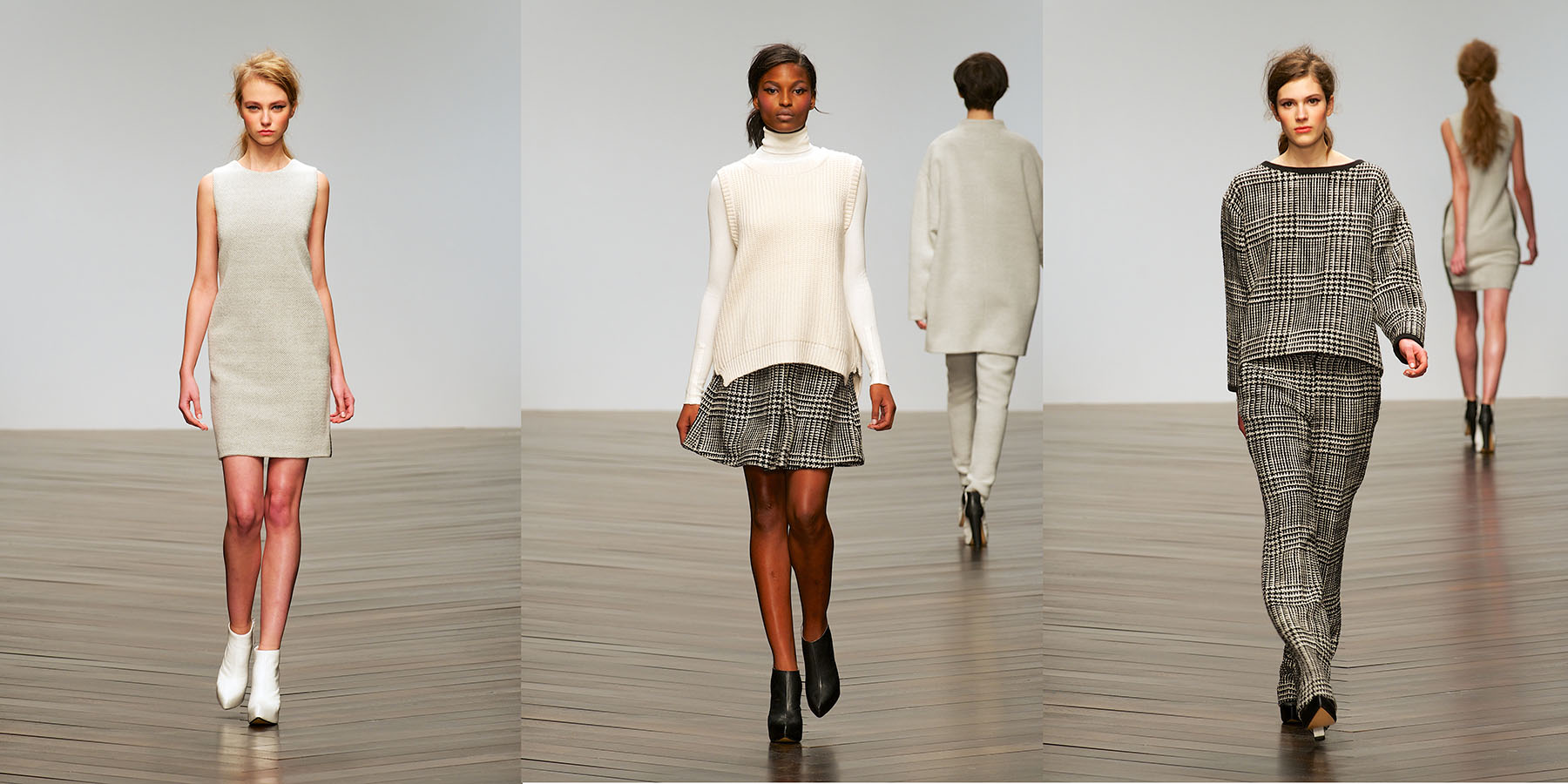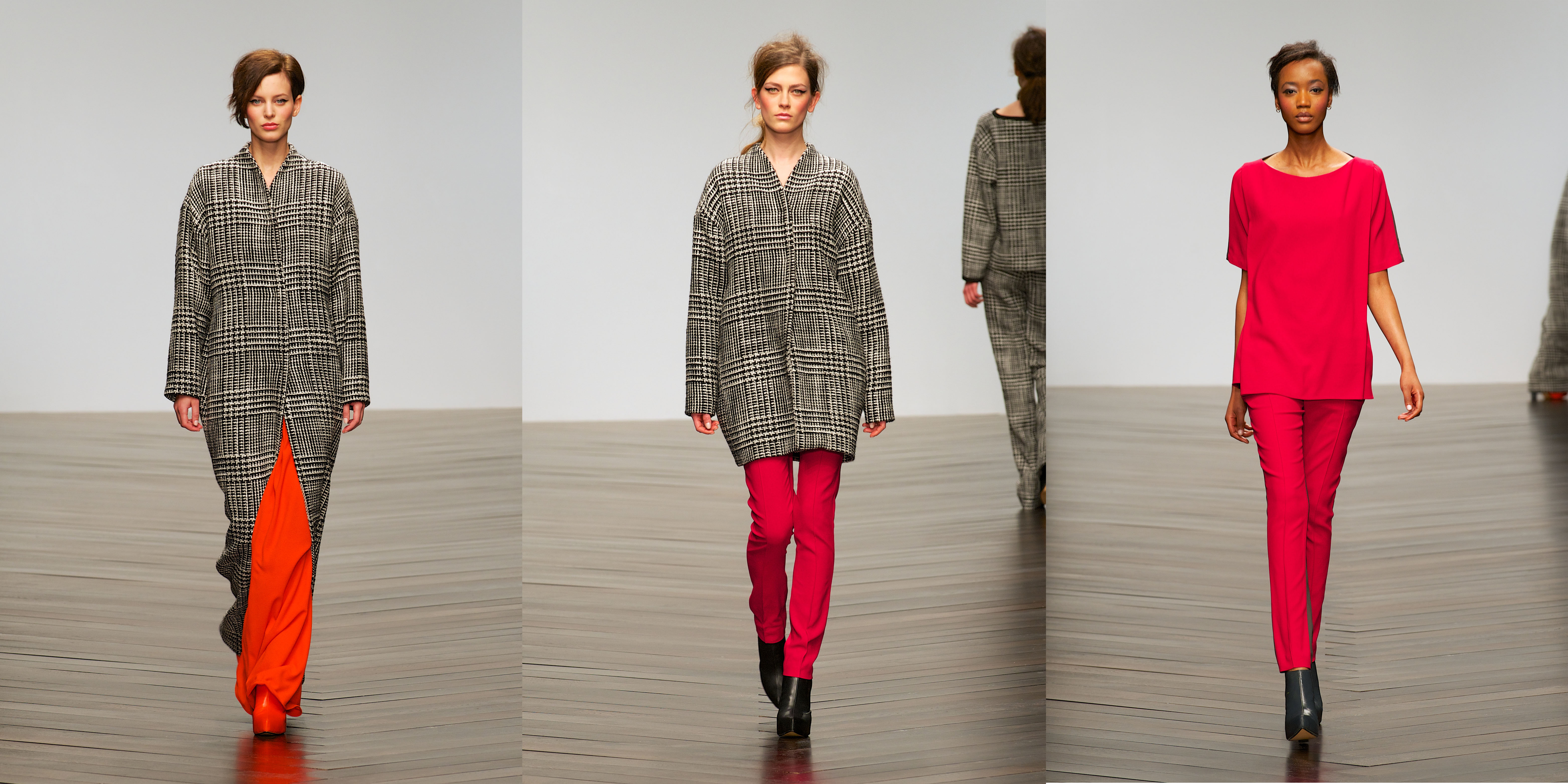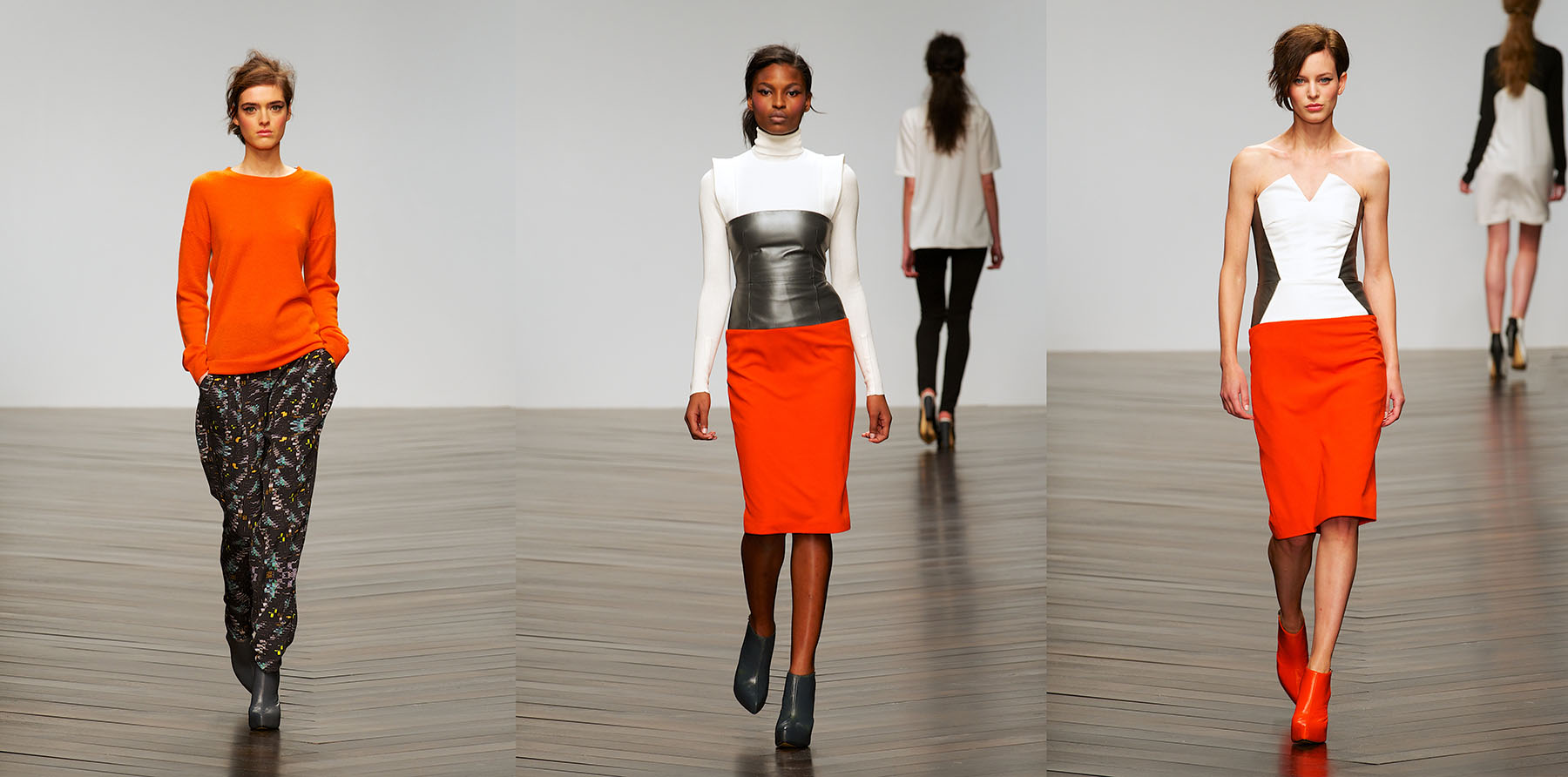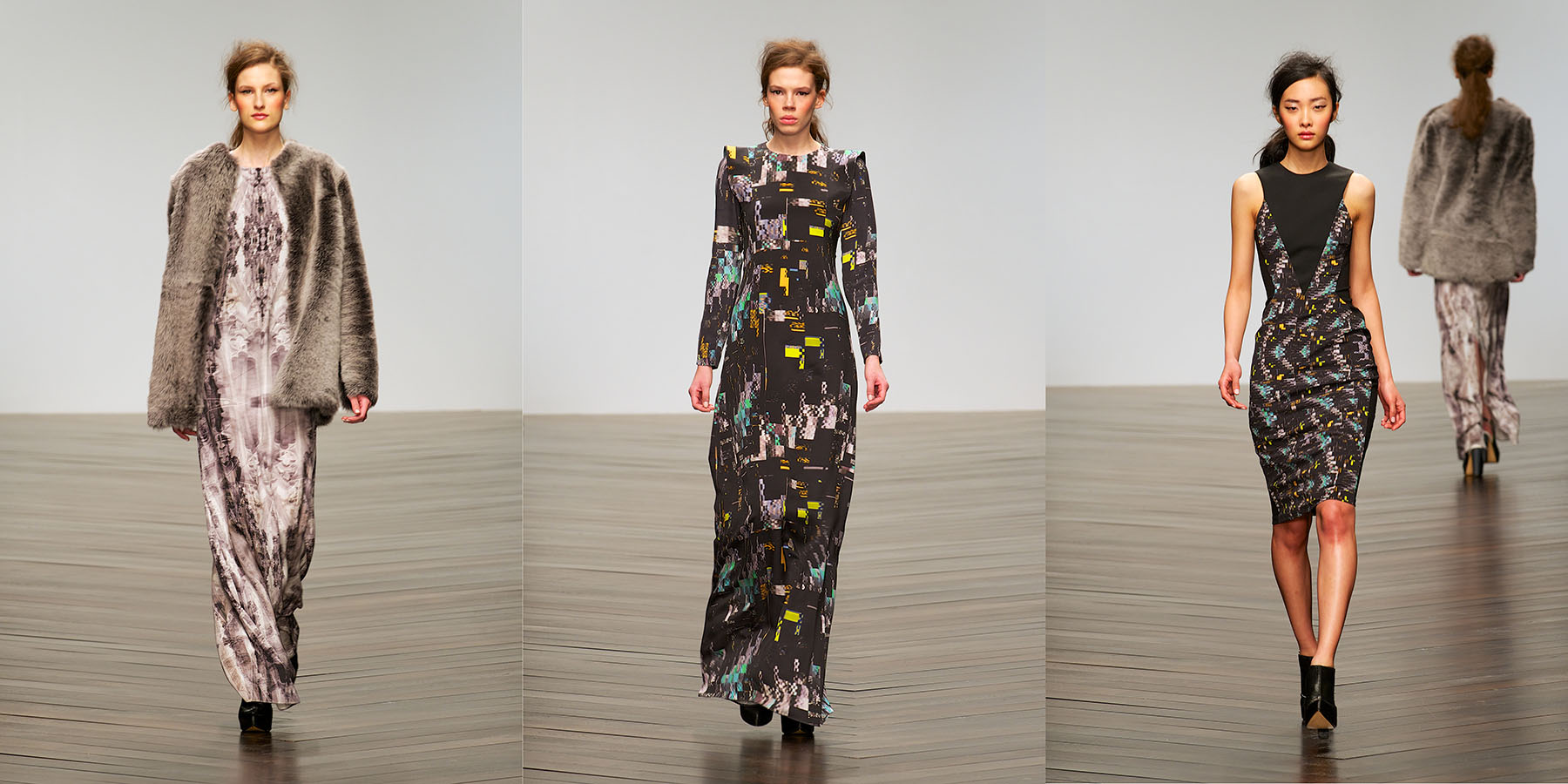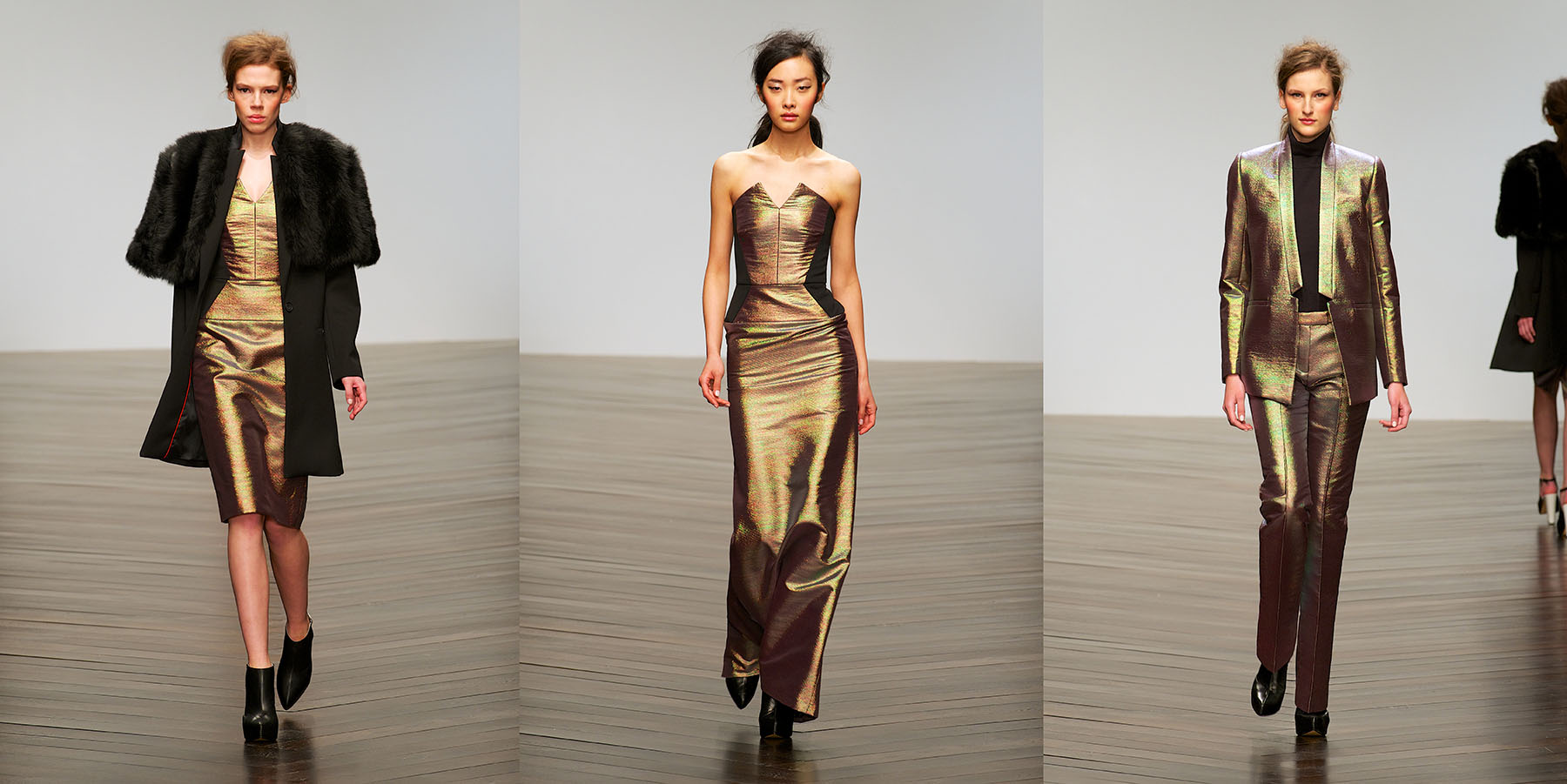 First up on day 1 of London Fashion Week was PHOENIX favourite Zoe Jordan. While her SS13 canary yellow tailoring is currently gracing our spring issue, autumn's offering is a pared down monochrome affair of modern, minimal brilliance occasionally accented with flashes of tangerine.
Inspired by her love of architecture (which she studied before spending time in New York as an investment banker), homage is paid to the greats: from post modernists such as Robert Venturi and Frank Gehry, modernists Mies Van Rohe and Renzo Piano, to the baroque masterpieces of Italy. Rome's Duomo juxtaposed with modern skyscrapers.
For the day there's the precision cut, androgynous tailoring and covetable separates she's becoming known for, but for after hours we're treated to floor-sweeping skirts. The highlight? A jacquard snake print dress in one of next winter's key colours, navy, that exudes understated edge.
[youtube]qn5DDYYuu9A[/youtube]
Hannah Kane