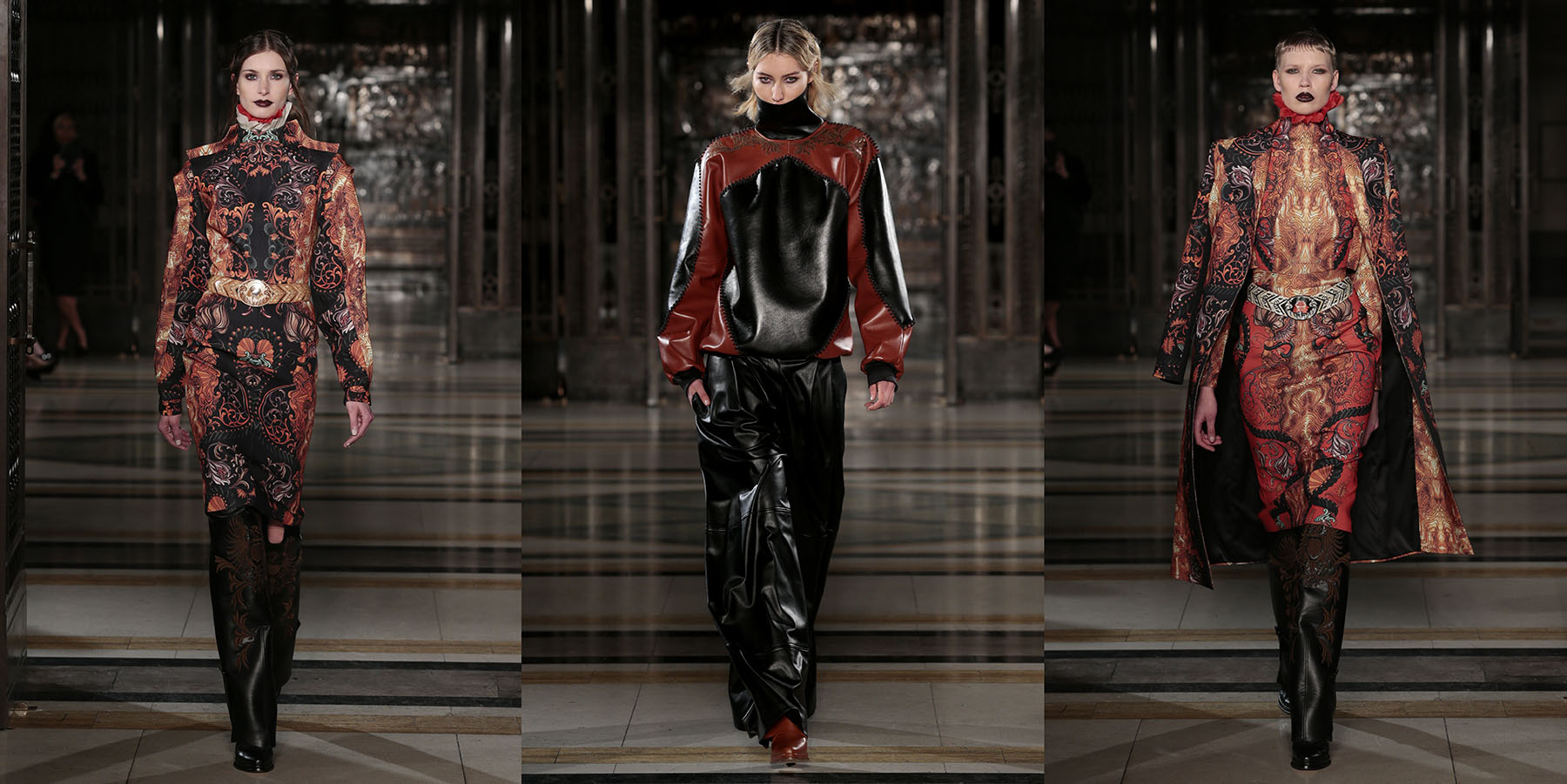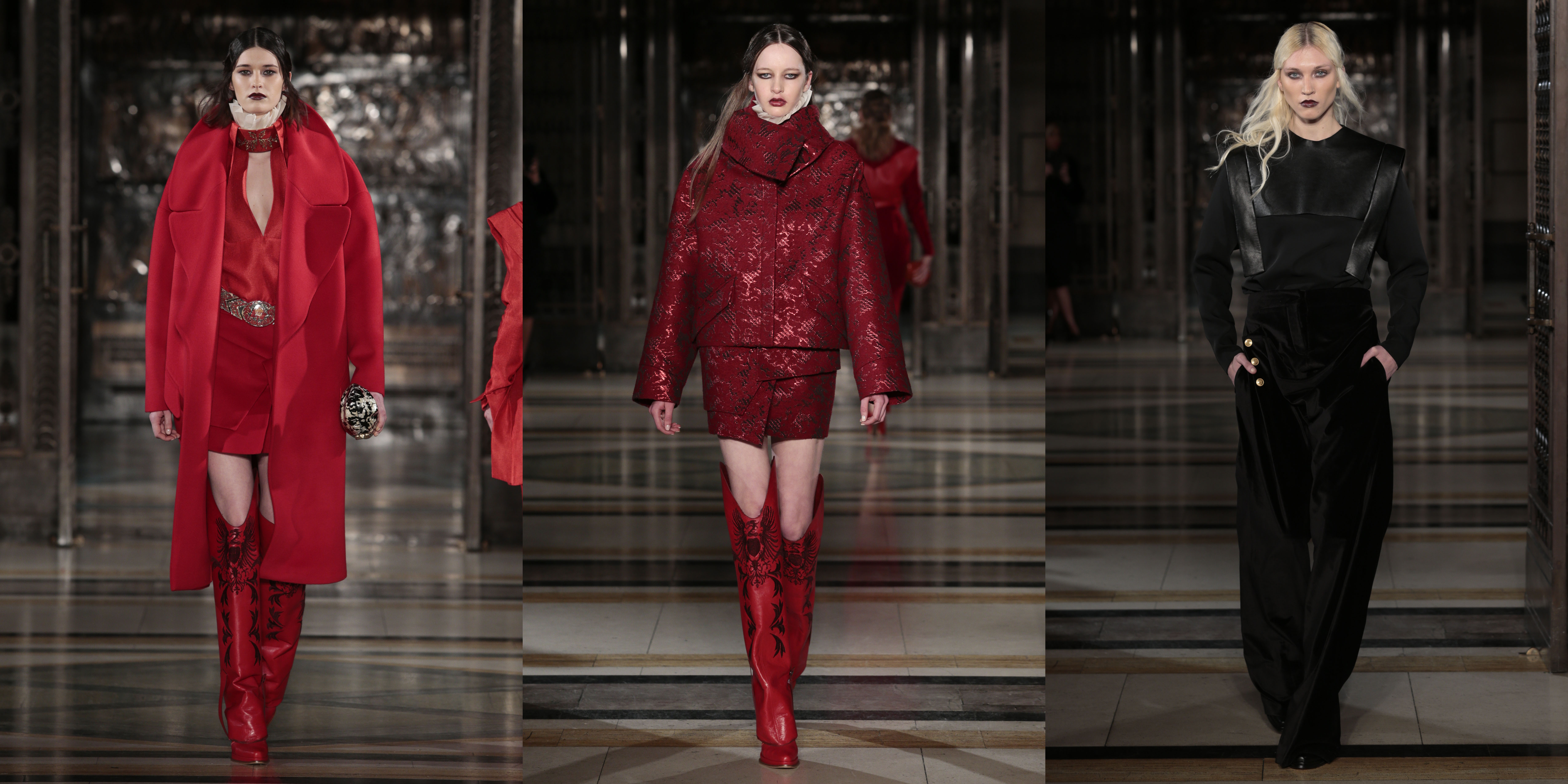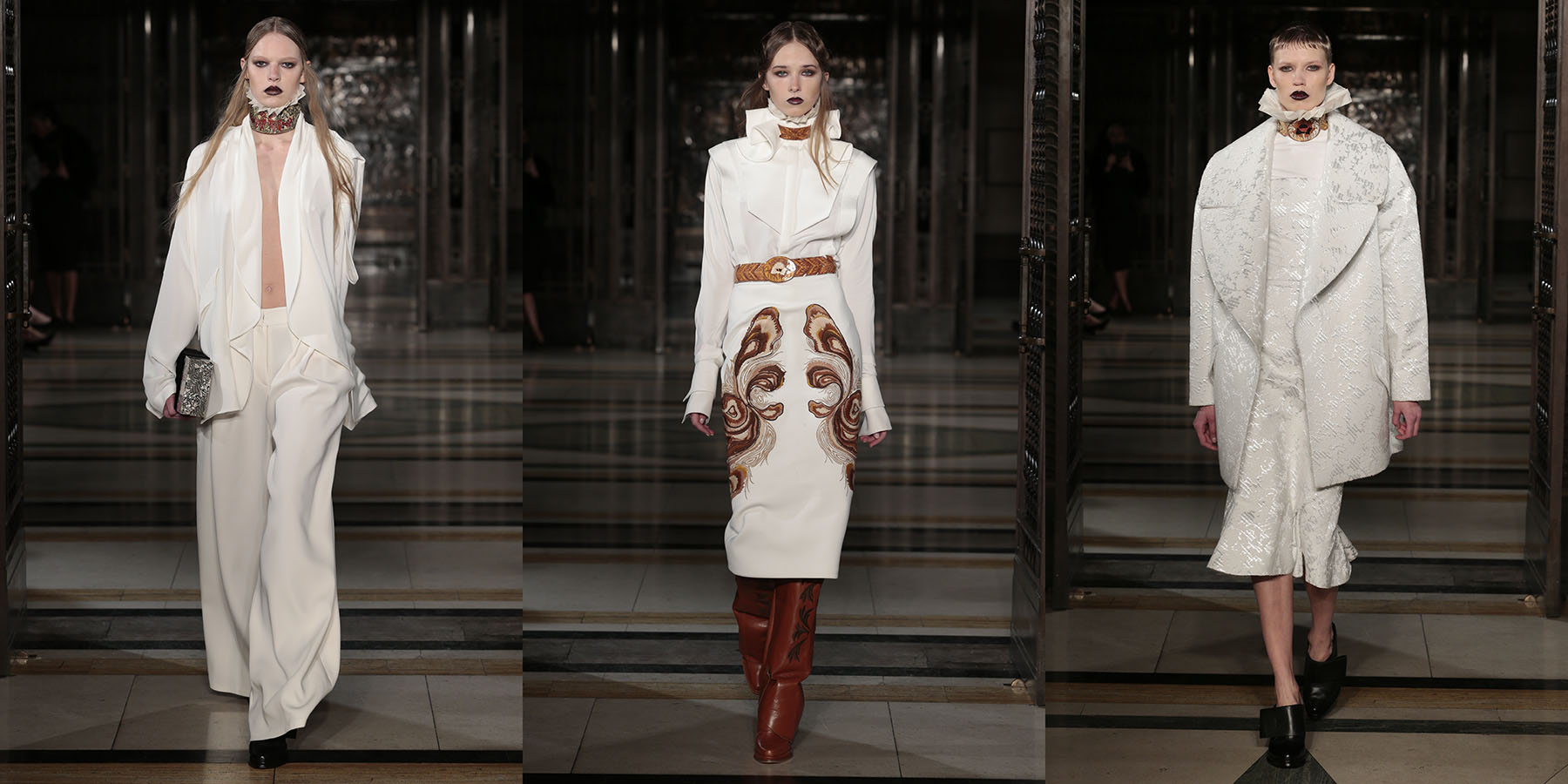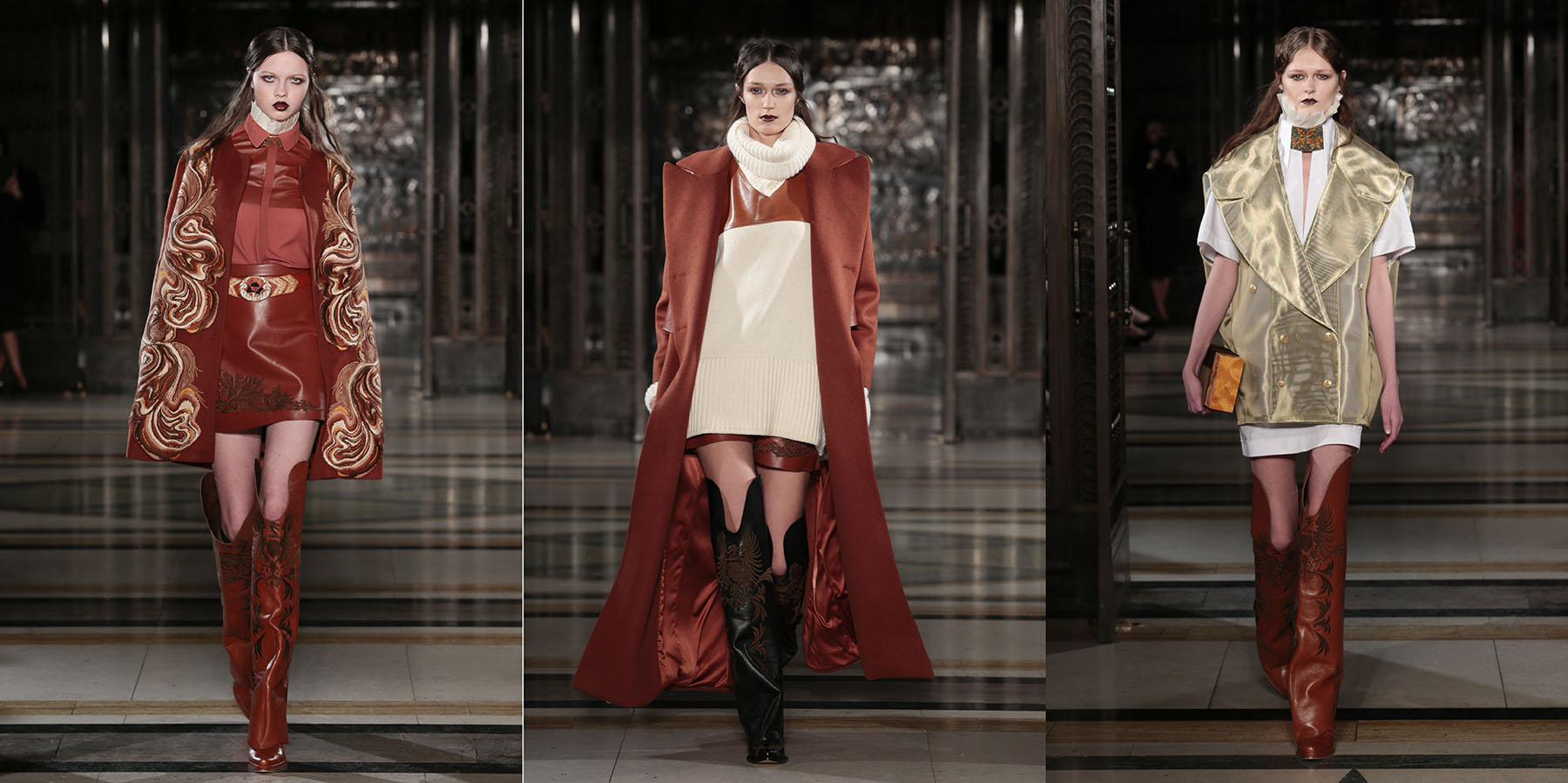 Zeynep Tosun is always one of the highlights of the off-schedule and her Autumn Winter 2013 offering 'Reign of the West' was no exception. Though the show notes spoke of pirates and Victorian women revolutionaries, it appeared that the 'West' of the title was in reference to the Wild West, with models striding the runway in embroidered cowboy boots that extended up the leg to resemble riding chaps.
Trouser suits came in flowing white silk crepes or as tailored jackets with slim flares in a burnt orange squiggle-print that looked like the altitude lines on a map. High-necked pencil dresses had long sleeves and came in a red-brown printed with curlicues and mustard yellow with heavy gold dowel beading covering the sleeves and snaking up the neck, where Victorian ruff collars fluted skyward, pinned with a broach or encased in a resin choker.
The collection heavily featured tanned leather and raw hides that took on a somewhat Eighties feel, fashioned into sweatshirts, heavily beaded jackets and wing-panelled, belted tops. Overcoats came in shades of mustard, tobacco and burnt orange with swirling embroidery on heavy wool and featured ruching across the small of the back. The collection came to a close with a hearty injection of neck-to-boot blood red and a section of stylish evening black in leather and sheer chiffon.
Another accomplished collection from a designer and craftswoman who we can surely expect to hear more and more of in seasons to come.
Charlotte Gush