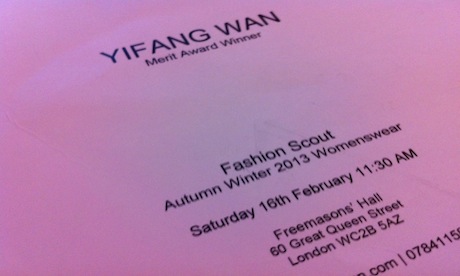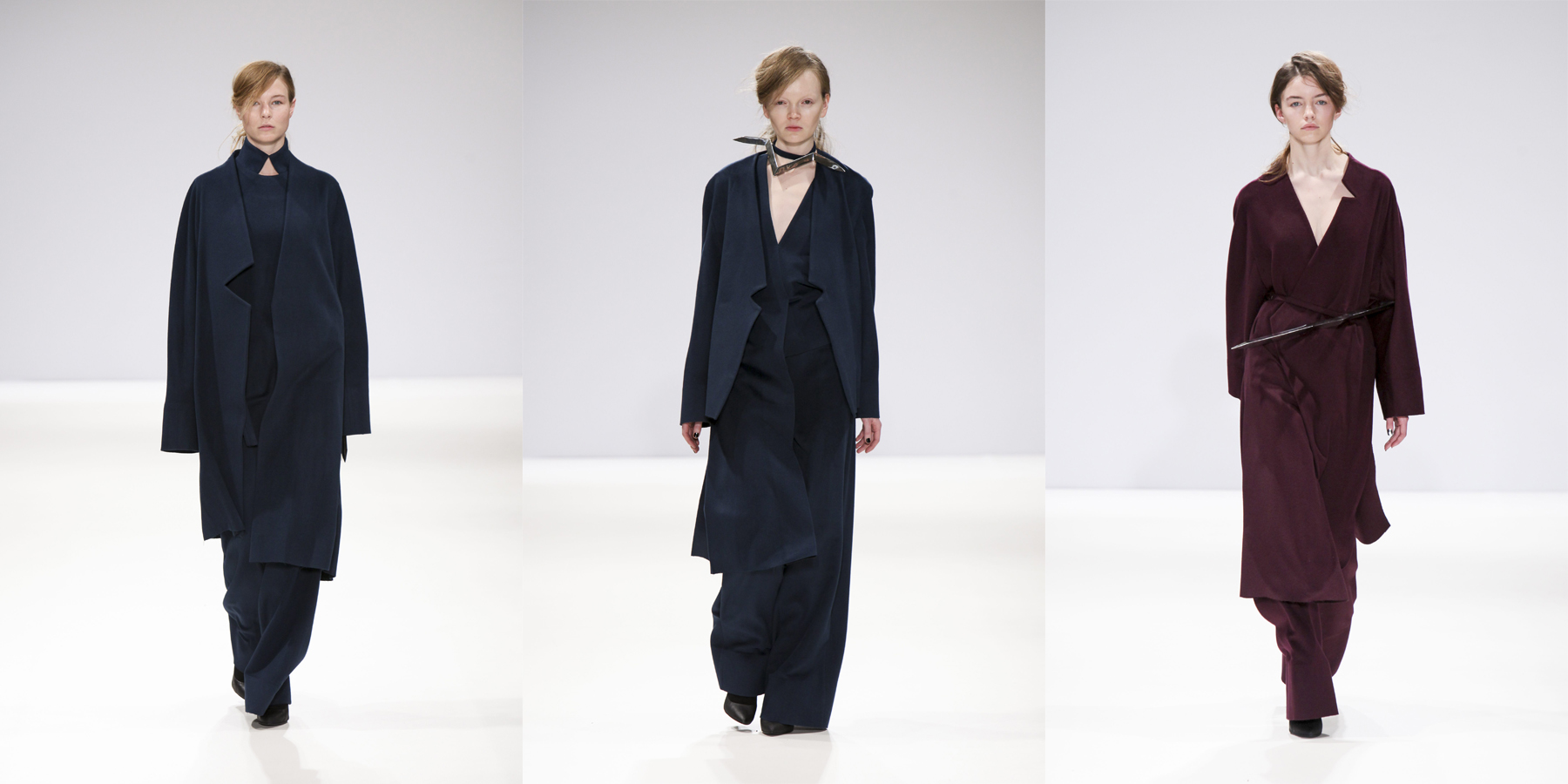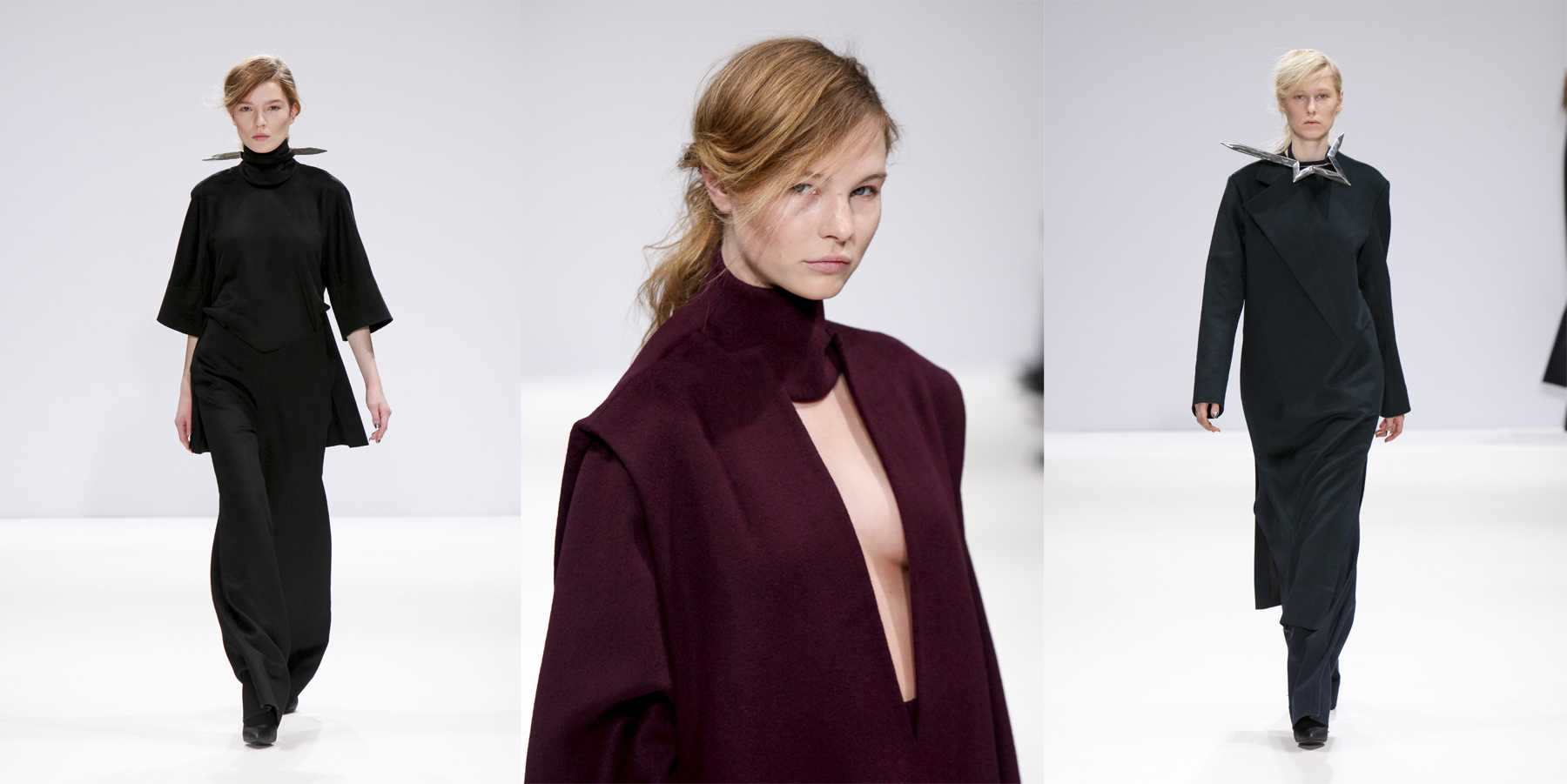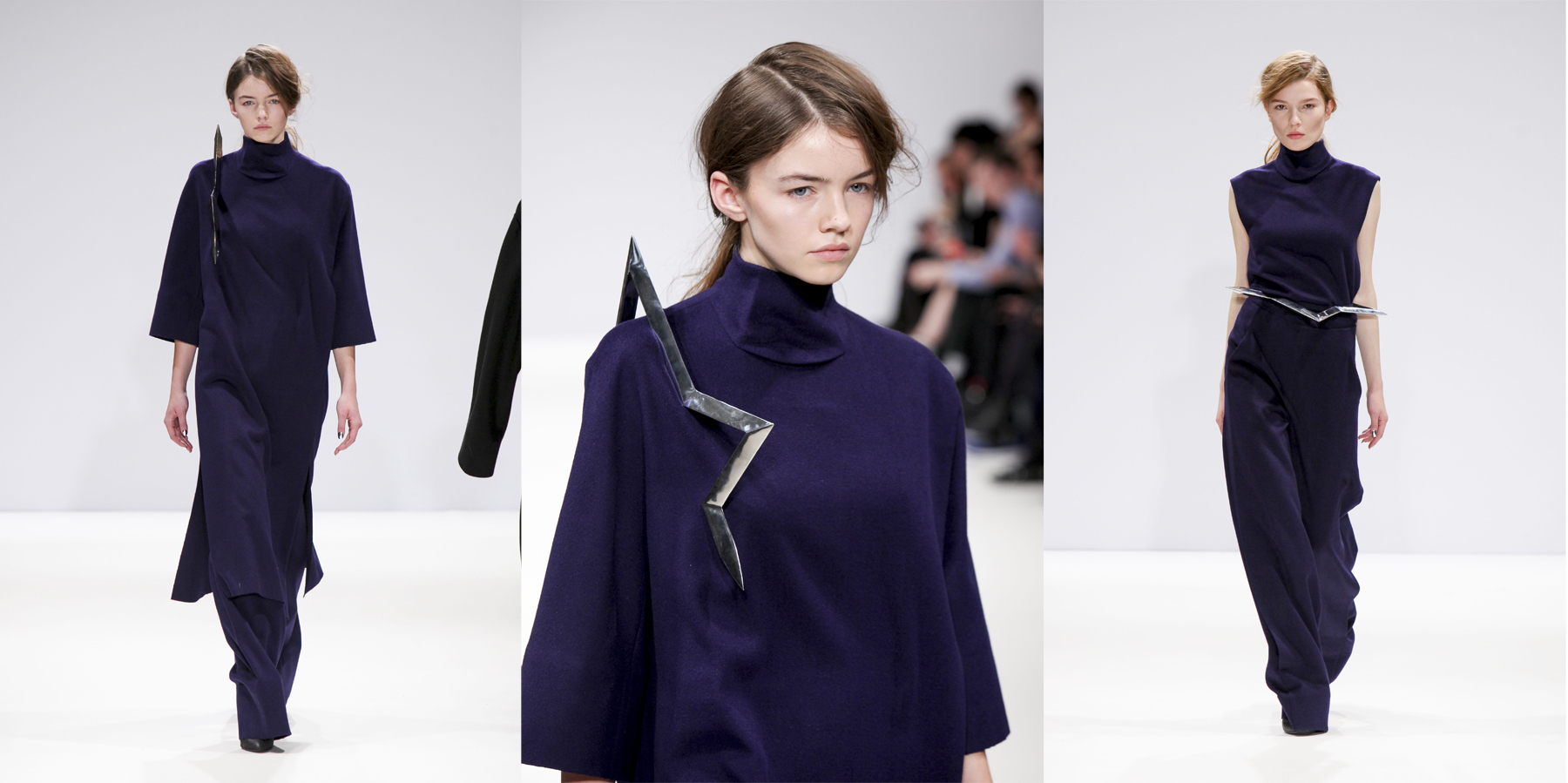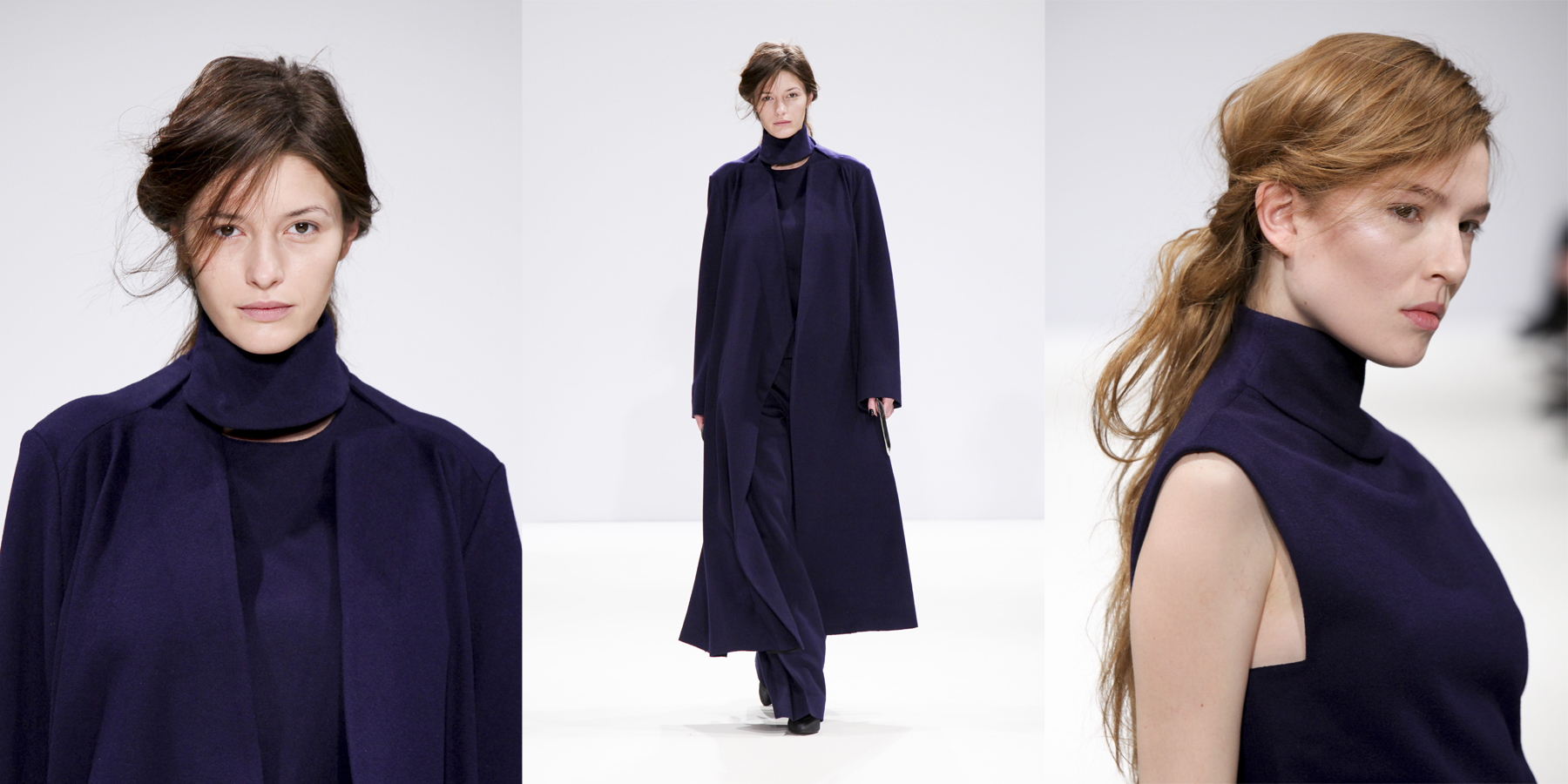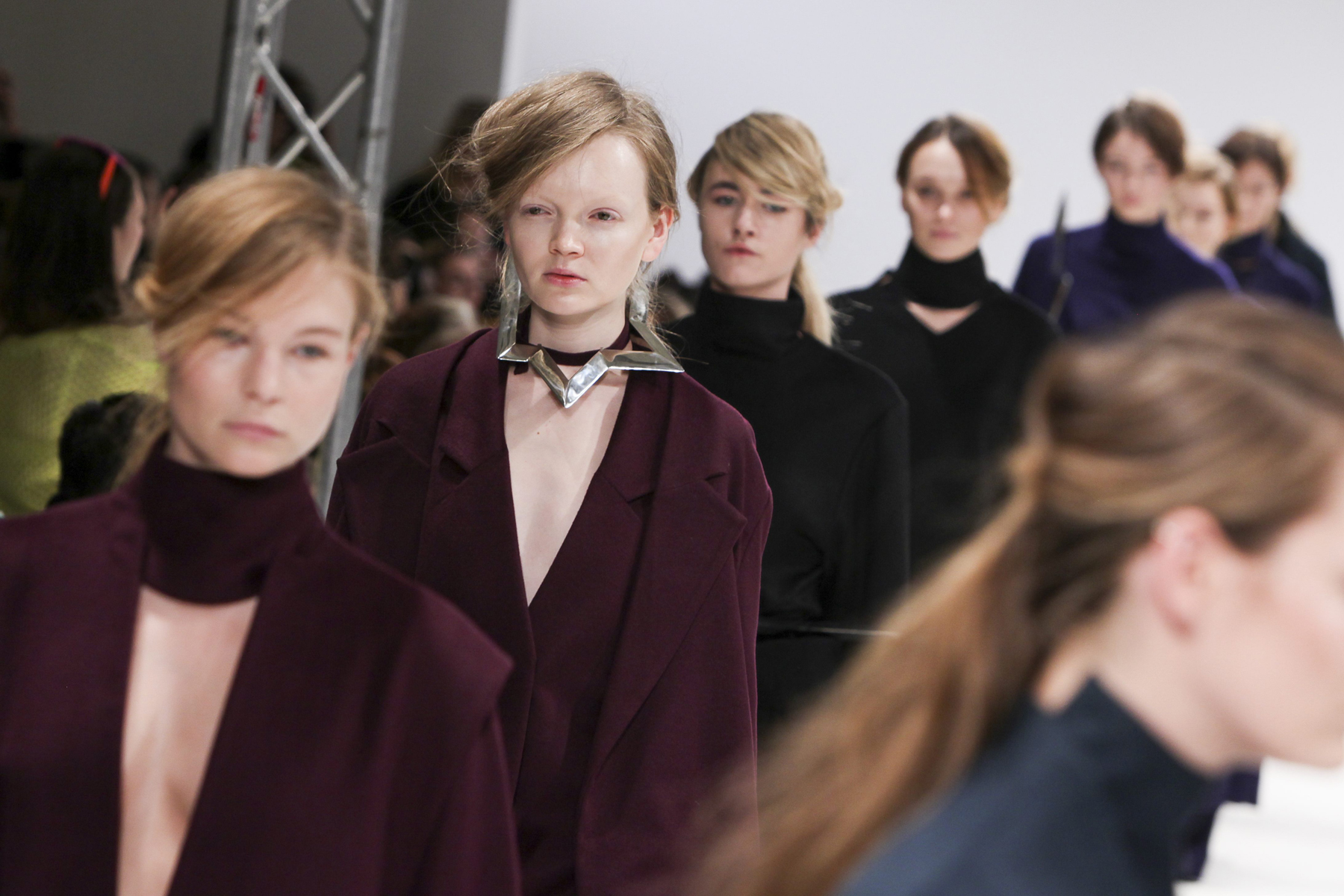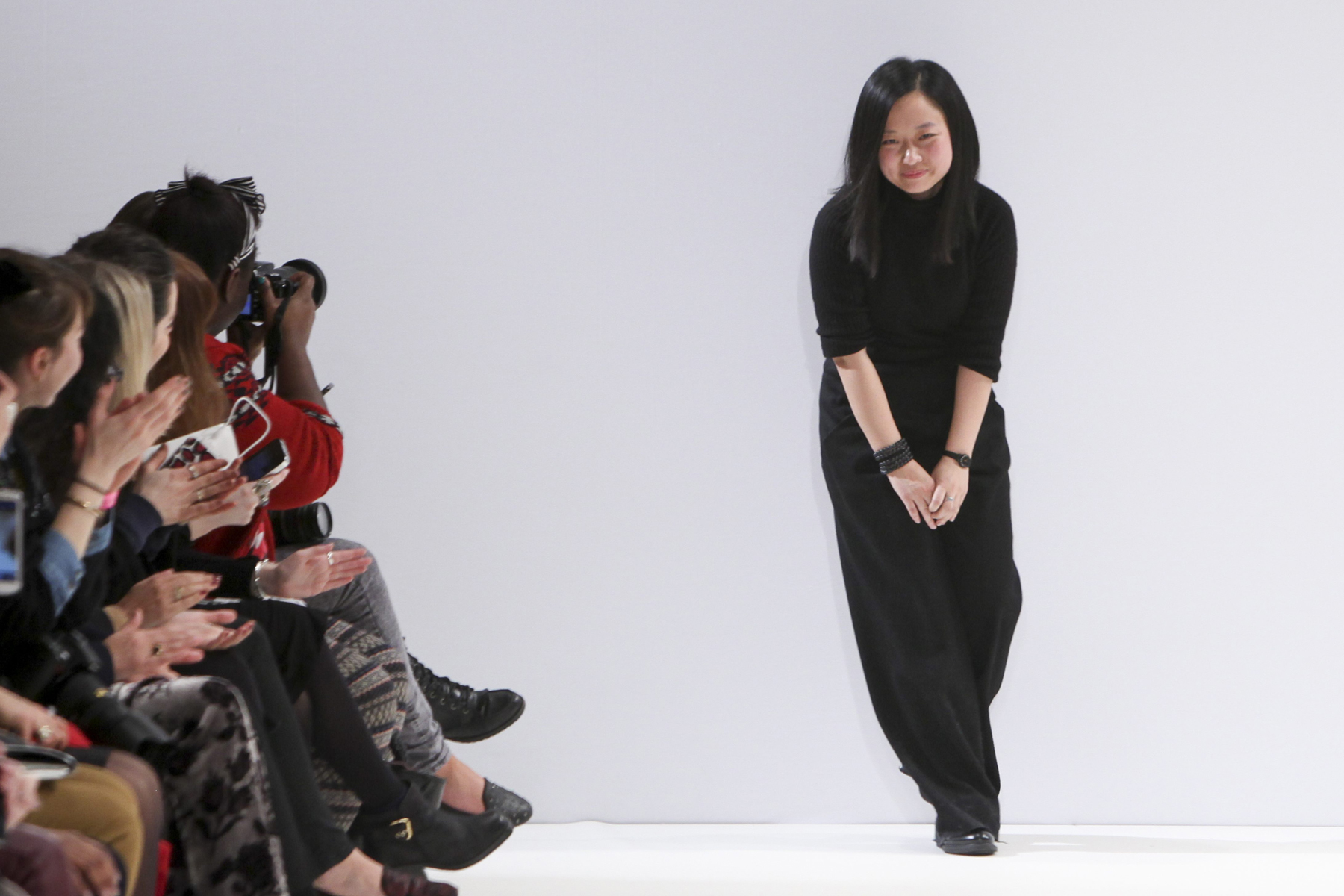 This is the time when Asian designers are becoming truly prominent in world of fashion. YiFang Wan is a member of the famous Central Saint Martins MA alumni and is already creating collections which can stand alongside others from the rich history CSM has produced. Like Lady Gaga, Wan is strongly influenced by the work of Serbian artist Marina Abromovic and showed this with a collection alike Abromovic experimenting with the physical and mental parameters of being.
Only using four puritanical shades of dark violet, deep emerald, indigo and black, Wan's signature elongated silhouette was contrasted by stainless steel accessories conceptualised and inspired by religious symbolism.
Having been given £25,000 as winner of The Merit Award many believe the next step for Wan is set to join the ranks of leading fashion innovators. Using her heritage to create contemporary garments with a signature shape Wan produced what can be described as a linear and uncomplicated collection.
Showing an ability to create a contrast through the steel jewellery and the traditional shape of her garments Wan is proving to be the perfect designer creating clothing which perfectly epitomises the Asian fashion market living and breathing throughout the fashion industry in the modern age.
[youtube]8vqSEsk55tk[/youtube]
Declan Higgins