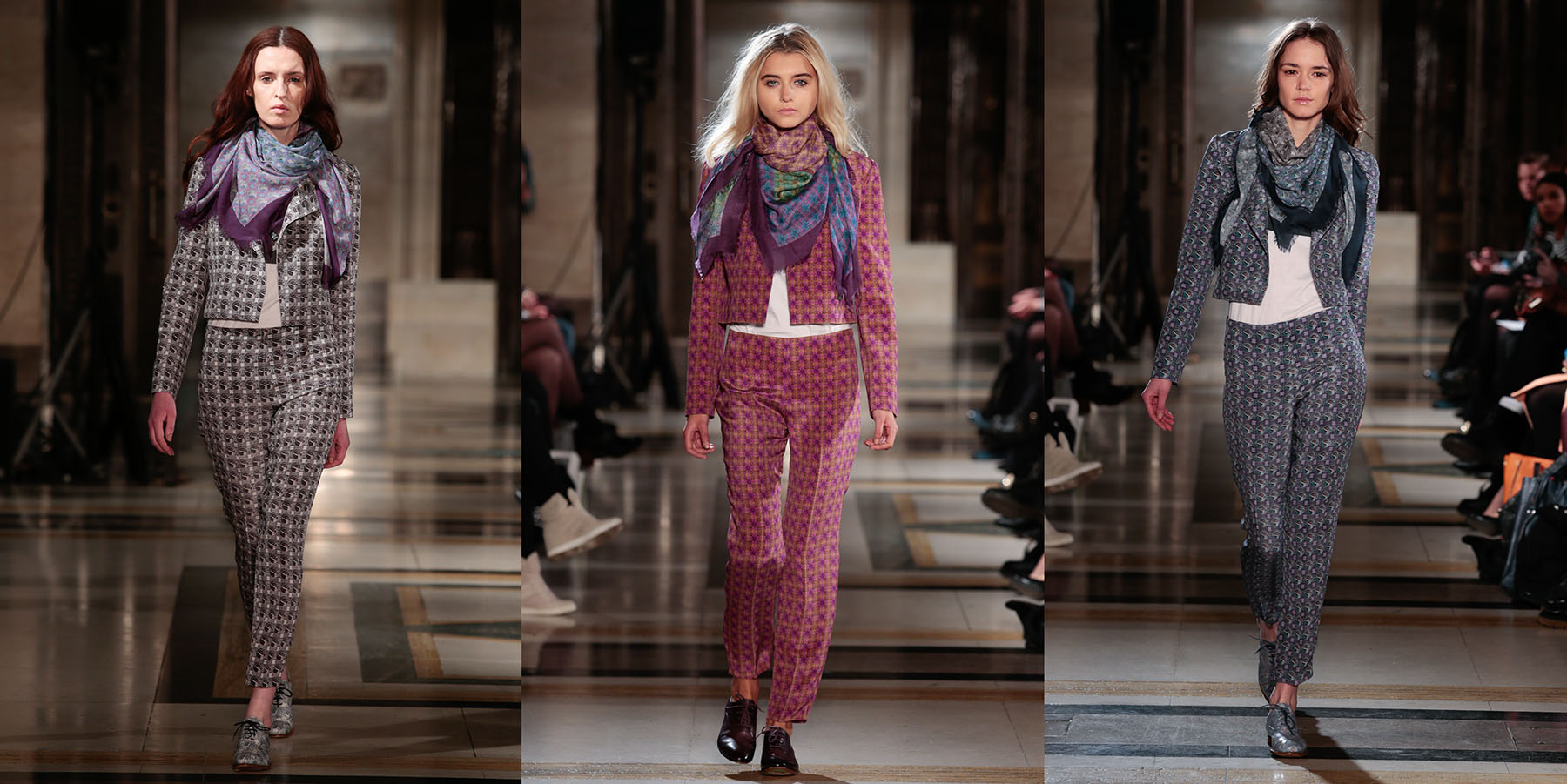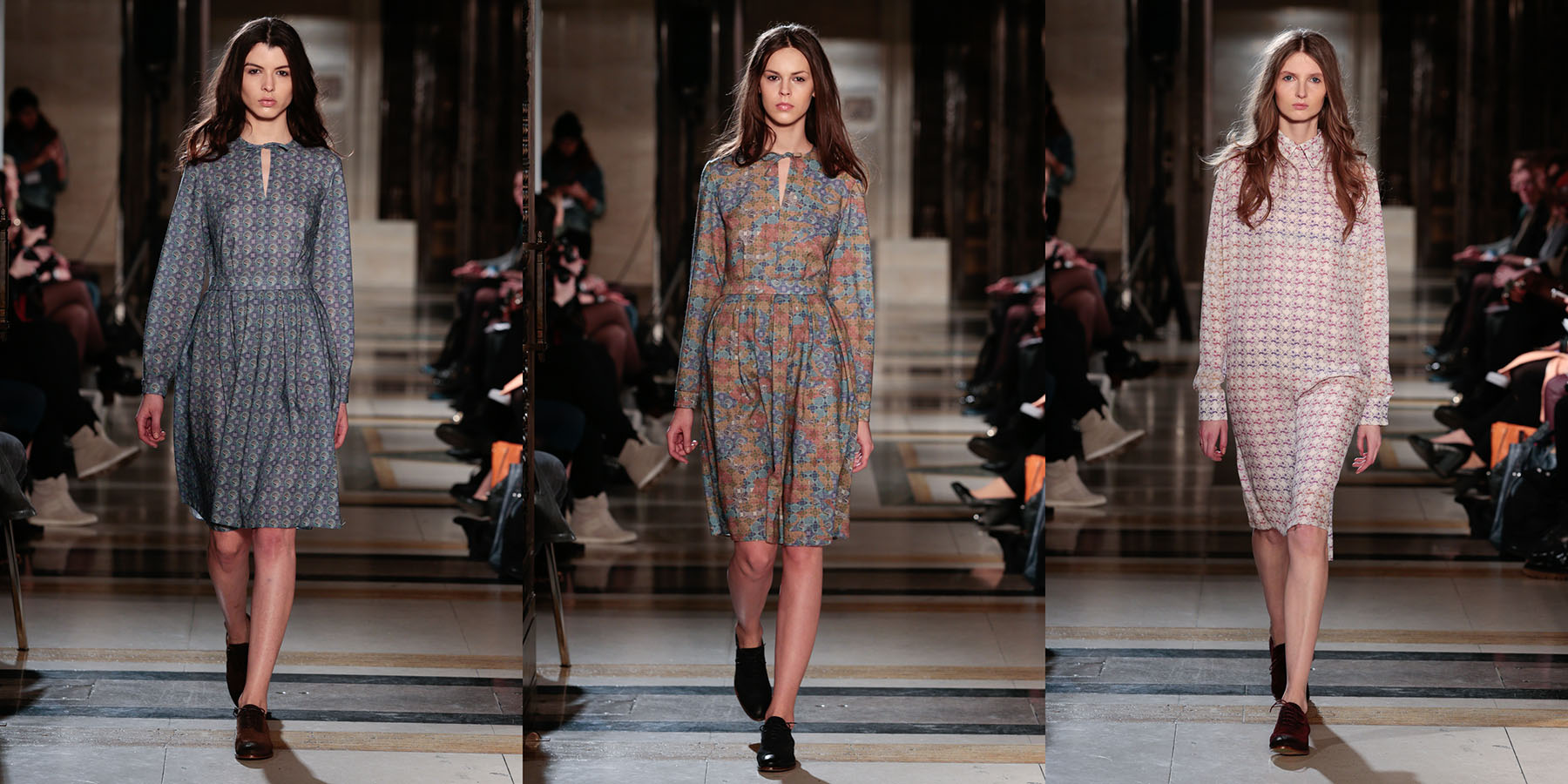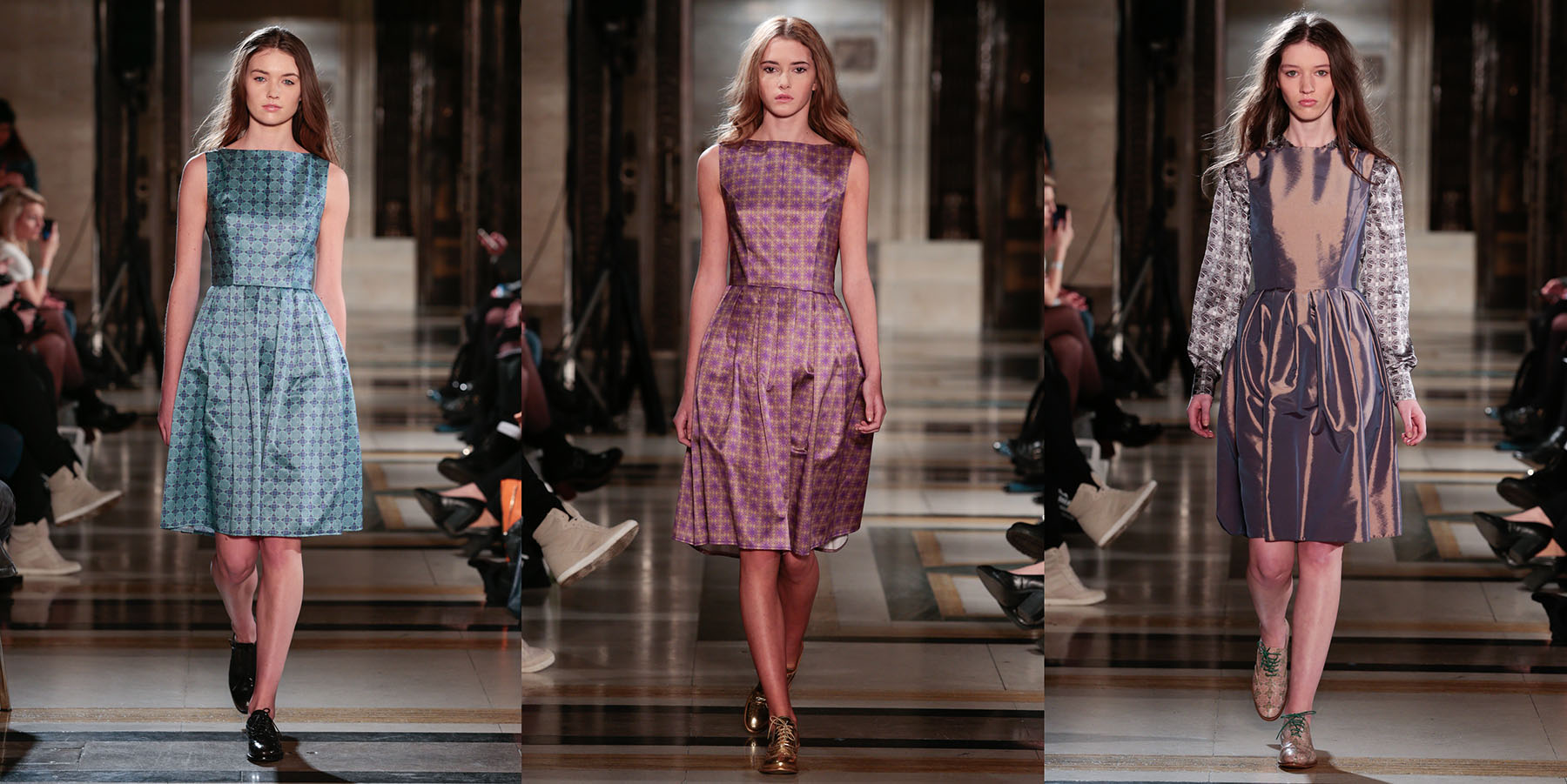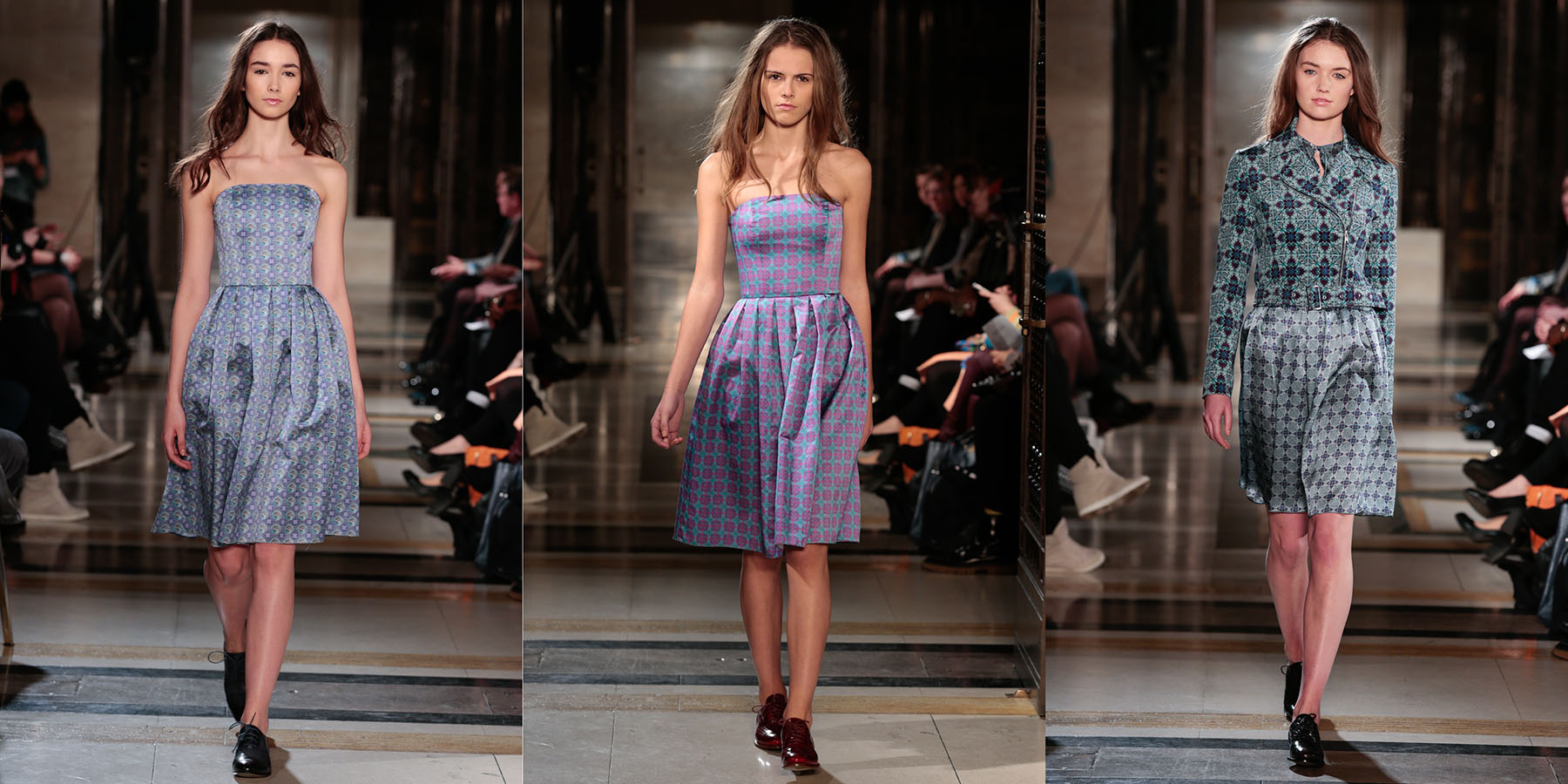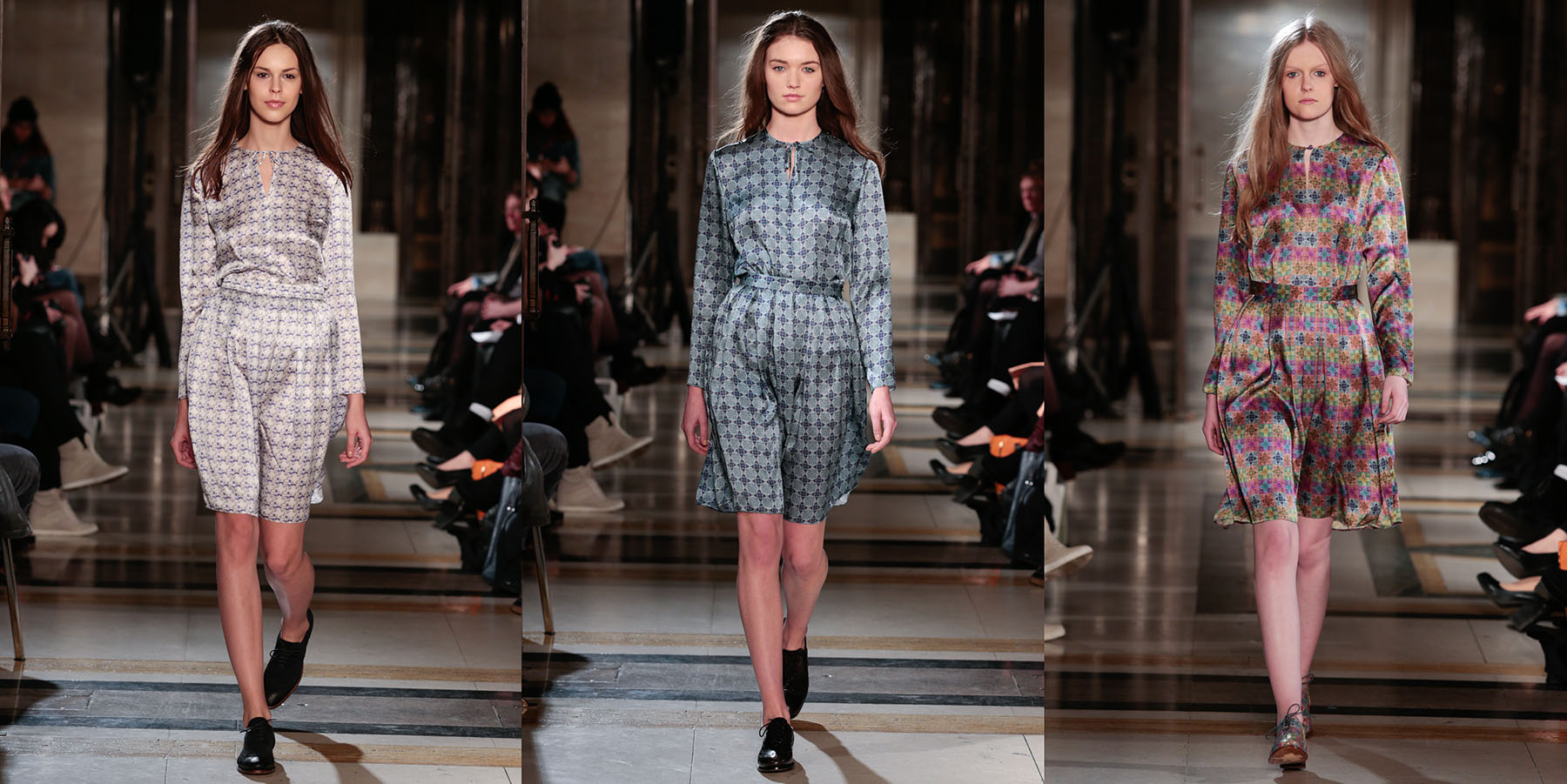 I had a funny feeling of deja vu at the Timur Kim show; I was sure I had seen it before. As it turns out, I had, as the designer showed most of the collection during the Pre shows in New York earlier in the year.
A very summery offering for an Autumn Winter collection, bandau prom dresses, light trouser suits with cropped jackets and tea dresses came in a minature tile print in shades of cornflower blue and in rainbow waves.
Blocks of colour were introduced in the form of wide-pleated, A-line taffeta skirts that were worn with white T-shirts emblazoned with the caviar tin print of the show invite. A few looks were toughened up – in the softest possible way – with denim biker jackets in striped pale blue and faded black, but aside from these the collection was without edge. A very pretty collection, in a 'stylish Seventies holiday wardrobe' sort of way, but nothing to really write  home about.
Charlotte Gush